New York City
Wu-Tang Clan honored by City Council, Mayor Eric Adams in past week
Nov. 15 will be known as "Ol' Dirty Bastard Day" for the late Staten Island hip-hop group member.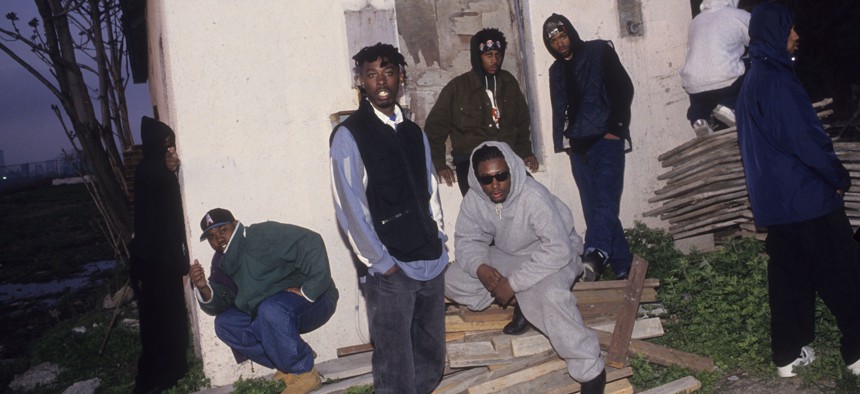 Wu-Tang Clan has been taking over New York City. Last week, Mayor Eric Adams proclaimed that Nov. 9 shall be known as Wu-Tang Day and the Empire State Building lit up in the group's signature black and yellow, in honor of the 30th anniversary of Wu-Tang Clan's release of its genre-redefining debut album, "Enter the Wu-Tang Clan (36 Chambers)." Today, the City Council is set to approve a resolution recognizing Nov. 15 as "Ol' Dirty Bastard Day" in honor of the late Russell Tyrone Jones – better known as "Ol' Dirty Bastard" – a founding member of the Wu-Tang Clan who died in 2004.
The resolution was introduced by City Council Member Chi Ossé. "It being the 50th year of hip-hop, I wanted to recognize some of my personal favorite artists and contributors to the culture," Ossé told City & State. He said he grew up on the music of the Wu-Tang Clan – and particularly Jones, who was known for his distinctive, half-sung style of rapping. "My dad really liked him. I remember listening to a lot of Ol' Dirty Bastard in the car on the way to school," he said. (Remember, Ossé is only 25 years old.) Tomorrow is Jones' birthday, and Lincoln Center is holding a celebration of his work that his family and Ossé will be attending.
Wu-Tang Clan is closely associated with Staten Island, which it shouted out as "Shaolin Land" in its songs. In 2019, the City Council even passed a resolution sponsored by then-Council Member Debi Rose that renamed a Staten Island intersection the "Wu-Tang Clan District." But a few of the rap group's members were actually born and raised in Brooklyn, including Jones. "He's from Central Brooklyn. We do rep ODB in the Brooklyn Zoo," Ossé said, a winking reference to the rapper's famous solo single "Brooklyn Zoo." There's even a mural of Jones in Bedford-Stuyvesant, which Ossé said he often passes on his runs through the neighborhood.
Jones was not the first member of Wu-Tang Clan to get his own day. Last year, the mayor proclaimed May 9 to be Ghostface Killah Day after attending a ribbon-cutting event for a new coffee shop in Staten Island founded by the Wu-Tang Clan's Dennis Coles (better known as "Ghostface Killah").
Even more Wu-Tang Clan members may get their own individual tributes in the future. Ossé said that while it can be tougher to pass resolutions honoring people who are still alive, he would definitely be interested in getting the City Council to honor Robert Diggs (better known as "RZA") and Gary Grice ("GZA").