The 2018 New York City 40 Under 40
City & State identifies 40 members of the next generation – all under the age of 40 – who are rising stars in elected office and in city government, in labor and in business, in government affairs and advocacy, in academia and in journalism.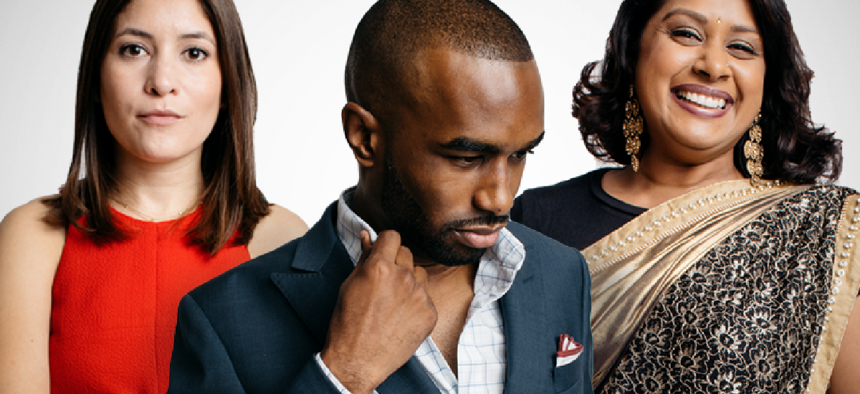 With every election season comes the possibility of change. Political parties must make their cases to voters, and elected officials, no matter how long they've served, must again win the support of their constituents. And while incumbency is often a powerful advantage in New York, 2018 is already shaping up to see more turnover than in a typical year.
It's in this time of transition, with a new crop of fresh-faced candidates shaking things up, that we turn our attention to the many young individuals who are making their mark in New York City politics – and not just those seeking and winning elected office.

Each year, City & State identifies 40 members of the next generation – all under the age of 40 – who are rising stars in elected office and in city government, in labor and in business, in government affairs and advocacy, in academia and in journalism.

We profile the behind-the-scenes figures steering successful campaigns, navigating major land use projects and revitalizing the metro area's infrastructure. We recognize advocates helping immigrants and refugees make a new life, lawmakers shaping sweeping policy decisions and intrepid reporters holding politicians accountable.

We're pleased to introduce the 2018 New York City 40 Under 40 Rising Stars.
---
Jamie Ansorge
Counsel, Cozen O'Connor; Government Relations Adviser, Cozen O'Connor Public Strategies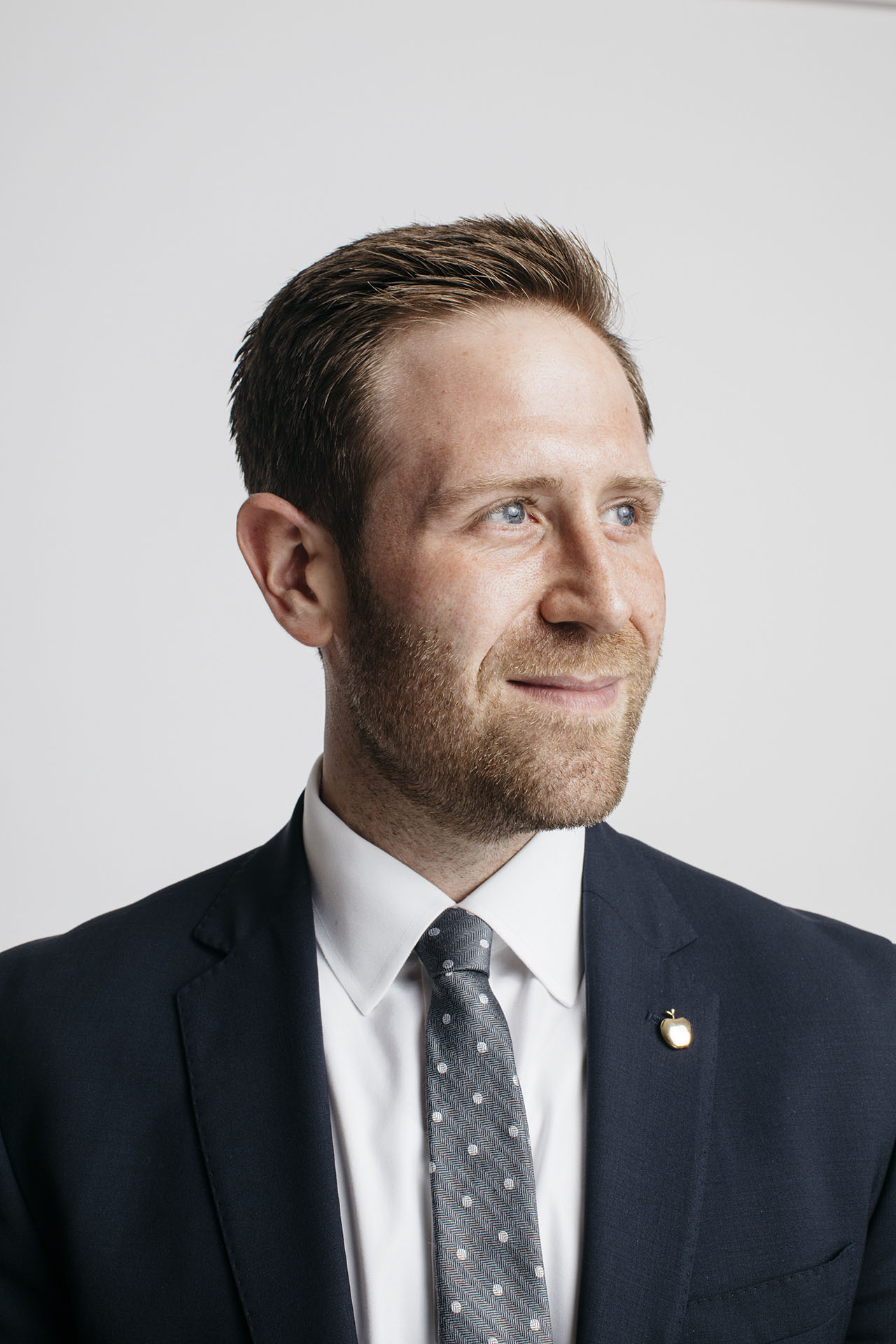 Political activism, Jamie Ansorge says, is "in my blood." In high school, he campaigned for candidates on street corners outside Stuyvesant Town. In college, he marched against the war in Iraq. During law school, he spent time at the Occupy Wall Street protests and helped launch a progressive political action center to encourage protesters to call elected officials and ask for specific policy changes. "It just solidified my commitment to activism," Ansorge says of the Occupy movement. "There was something very beautiful about all these average people coming together to demand change."
Ansorge decided he wanted to pursue a career at the intersection of law, politics and policy – and found it in government affairs. "Every day is a new adventure and a new issue," says Ansorge, who is now a counsel at Cozen O'Connor and government relations adviser at Cozen O'Connor Public Strategies, where he helps companies, nonprofits and trade associations navigate budget, regulatory and policy issues. He counsels clients on "how best to frame their issues and how best to engage with the appropriate decision-makers."
Ansorge recently joined his community board in Brooklyn and is the youngest member of the Democratic National Committee's financial committee. "(The thing) I'm passionate about just generally is electing good Democrats," Ansorge says. "I'm a campaign junkie at heart and I still organize for candidates I'm passionate about here in New York and across the country. And that's something that I'll continue to do separate and apart from my job."
---
Natasha Avanessians
Chief of Staff, Long Island Rail Road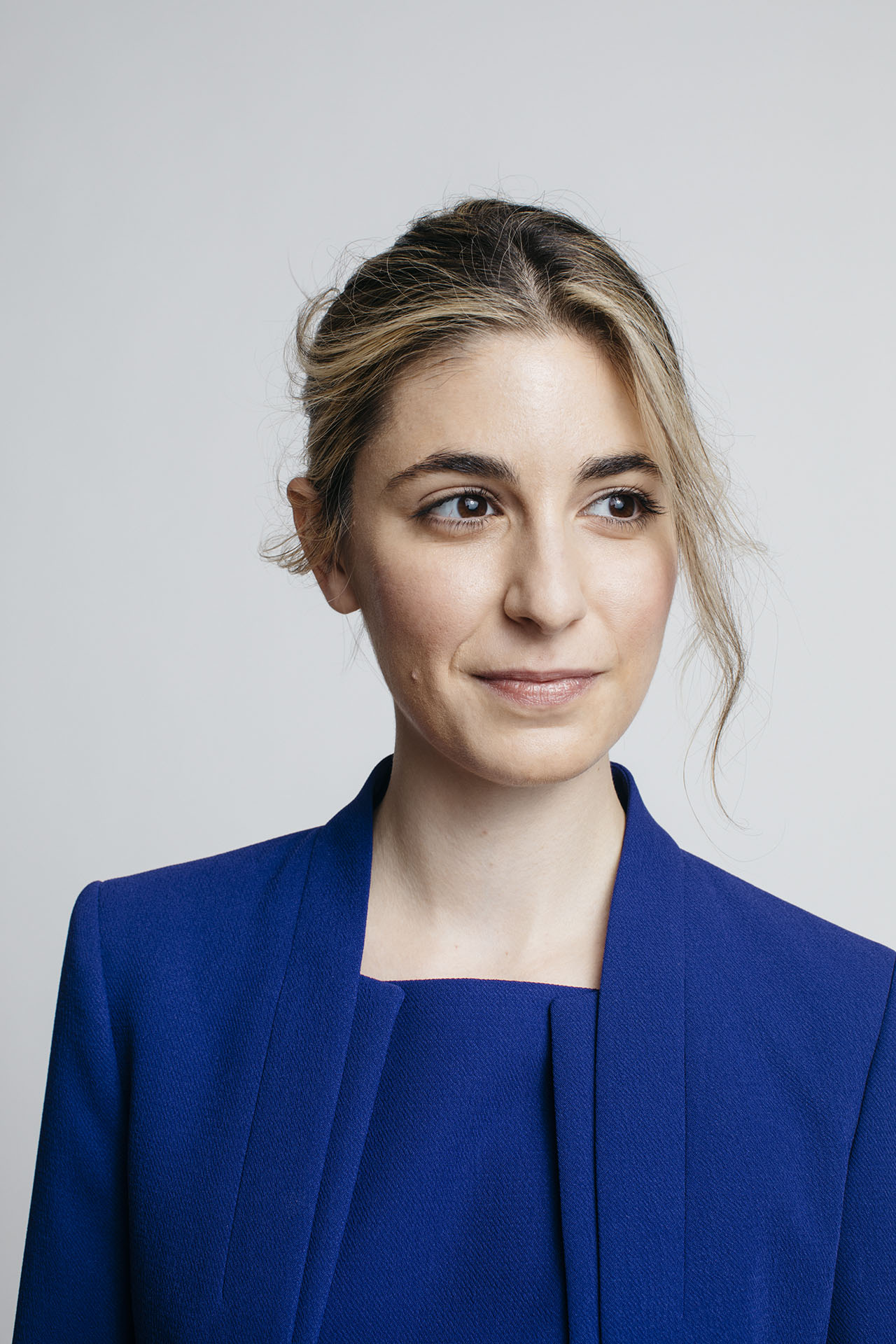 Although her youth was filled with tap dance and singing classes with dreams of making it to Broadway, Natasha Avanessians says her goals started to shift in high school. In college, she studied political science. After graduating, she landed a job with the government affairs firm Bolton-St. Johns, where she cultivated an interest in transportation policy. "One of the biggest clients I worked on was the taxi industry, and from there, really just understanding how important mass transit is," Avanessians says. She returned to school to get a master's degree in public administration and, soon after, began working for the Metropolitan Transportation Authority.
When the Long Island Rail Road named Phil Eng its new president, he brought along Avanessians to serve as his chief of staff. "And the first thing I did when I got here was creating the LIRR Forward program, which is sort of a new vision, a new way of doing business for the Long Island Rail Road," Avanessians says. In addition to the internal work she does, Avanessians also likes to get out to hear from the customers that LIRR serves, even if she is often met with criticism. She added that she will often hear grievances in her personal life when she mentions she works for the MTA. "But that's what makes it so much more rewarding, because public transit touches every single person," Avanessians says. "So even though you face the criticism, you also realize how important the decisions you're making are."
---
Sarah Berlenbach
Managing Director, Cherrydale Strategies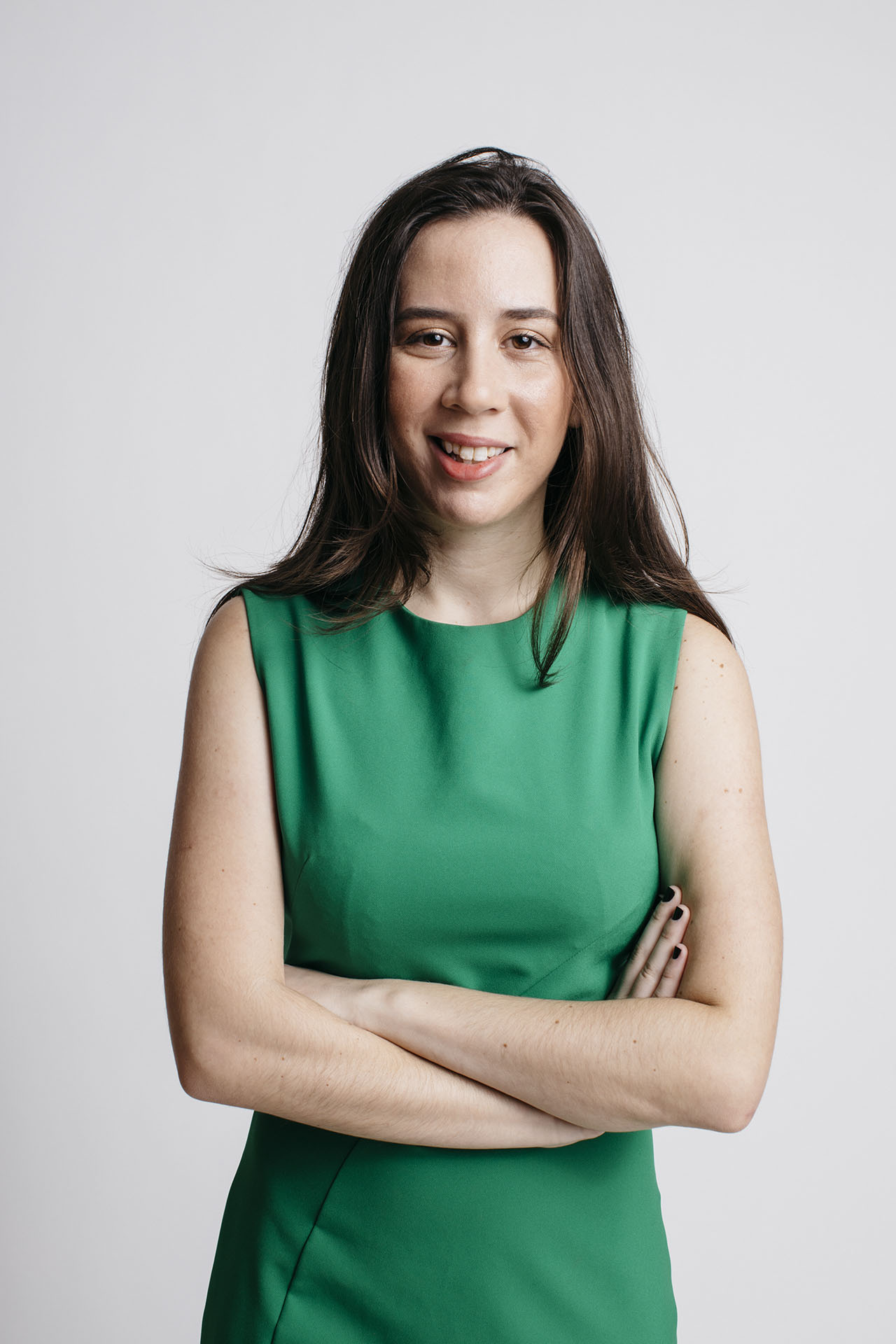 Sarah Berlenbach grew up in a small Long Island town where she says residents "never spoke about death, politics or religion." But during the 2008 presidential election, the native New Yorker asked: "Why aren't we talking about this?"
She got hooked on politics working on Barack Obama's presidential campaign, then worked for New York City Mayor Michael Bloomberg and helped launch Everytown for Gun Safety. Later she joined the Office of the Vice President at the White House, first as a policy analyst and then as Vice President Joe Biden's associate director for policy, with an emphasis on criminal justice, gun violence prevention and drug control.
One mentor who helped her in the early stages of her career is Benjamin Harris, a then-senior economist at the White House. In 2016, when Berlenbach was asked to travel with Biden to Baton Rouge, Louisiana, in the wake of a shooting, Harris assured her that she would be capable of handling the responsibility. "I think that was a good reminder that, OK, if this person's comfortable putting me in this position, I'm probably a lot better off than I think I am," she says.
Just months ago, Harris, the founder of Cherrydale Strategies, asked Berlenbach to be the New York managing director of his Washington, D.C.-based consulting firm. "I'd say it's one of the biggest compliments when someone you've worked with before chooses to work with you again and wants you to be a part of their team again," she says.
---
Zachary Bernstein
Partner, Fried, Frank, Harris, Shriver & Jacobson LLP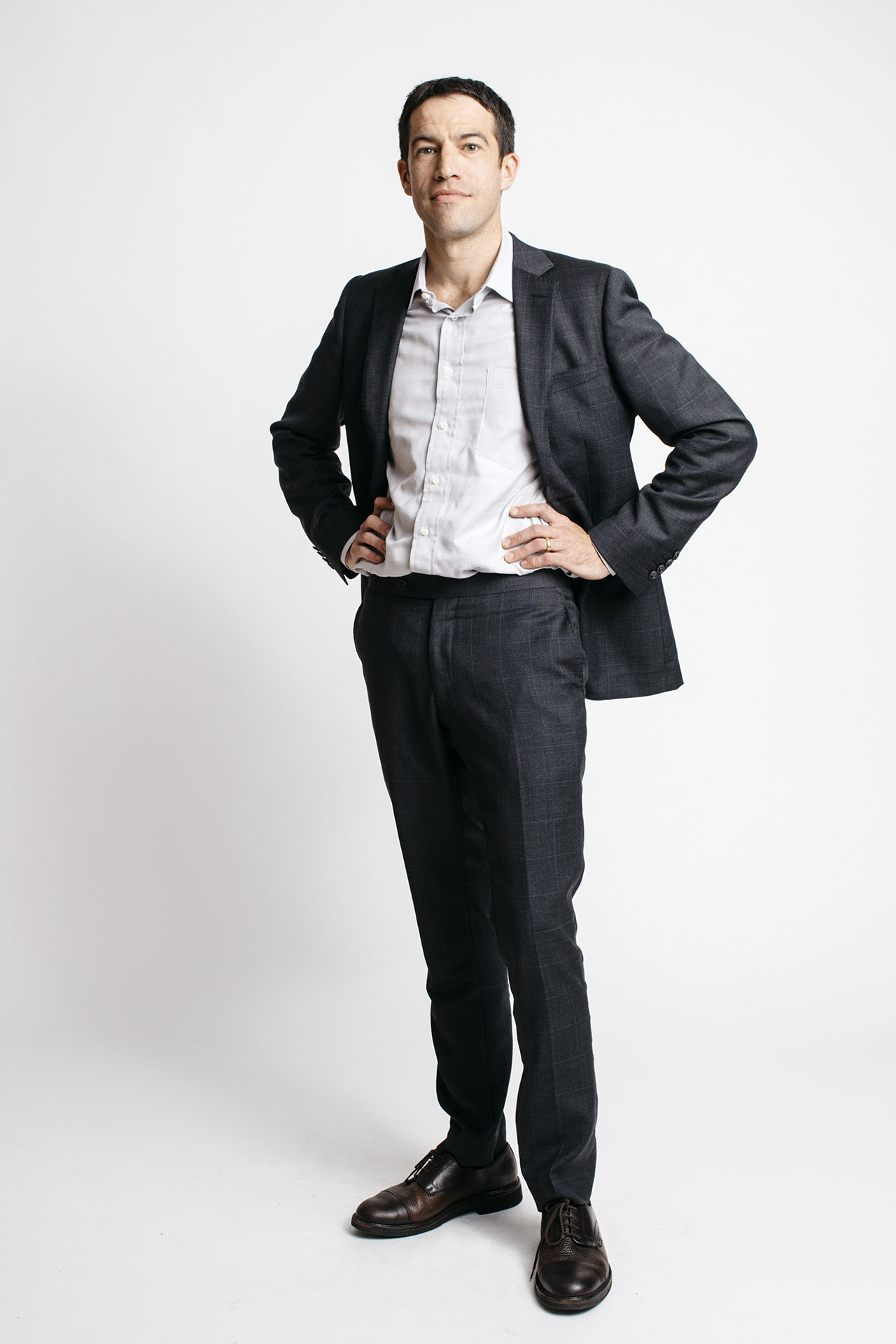 Zachary Bernstein enjoys running and biking around New York City's neighborhoods – many of which he's had a personal hand in shaping. As a land use attorney, he advises property owners and developers on what they can build under city zoning. "I like being able to help influence and be involved in the face and life of neighborhoods in the city," Bernstein says.
As a student at Cornell University, he had a work-study job where he was exposed to urban planning. Even though he majored in an unrelated field, he graduated with a passion for helping shape cities. He then worked for an urban planning advocacy group in Portland, Oregon, and learned all he could about the professions in the field.
"To me, the lawyer was at the heart of the action, shaping what the rules were going to be and what developments were going to look like," Bernstein says. So he went to law school, intent on specializing in land use.
Now a lawyer at Fried Frank, he has represented high-profile clients, including Trinity Church on the rezoning of the Hudson Square neighborhood in 2013. Bernstein says he's proud to have helped shift the area from a purely commercial district to a mixed-use one.
"For me, it had to be New York City," Bernstein says. "Because that was where the most was happening. It seemed to be the most compelling place to be involved in urban planning and it has proven to be so."
---
Kate Boicourt
Director of Resilience, Waterfront Alliance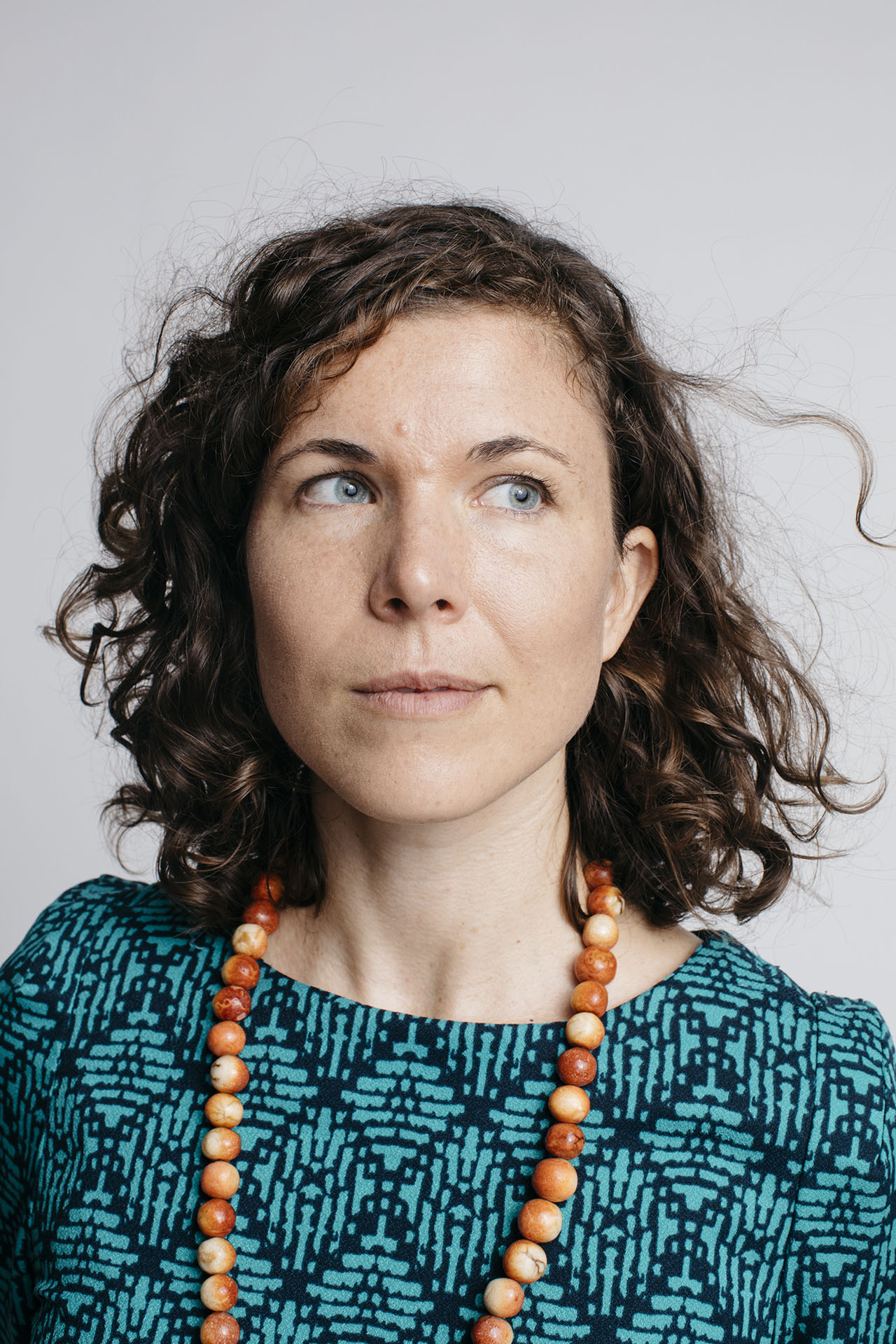 The Waterfront Alliance is a coalition of more than 1,000 organizations whose mission is to protect, transform and revitalize the New York and New Jersey harbor and waterfront. As its director of resilience, Kate Boicourt says she is "an ecologist by training who stumbled into advocacy."
As a child, Boicourt had the Chesapeake Bay in her backyard and an oceanographer for a father. "I chased critters in the marshes of the Eastern Shore of Maryland," she says. Ultimately, her childhood surroundings encouraged her to think about "the little things that change and shape our relationship with our water and environment."
Boicourt's main project has been handling the organization's Waterfront Edge Design Guidelines, or WEDG, a rating system and set of guidelines to create resilient, ecological and accessible waterfronts. "With WEDG, we've developed really specific guidelines for developers, for engineers, for landkeepers and architects to think out how they approach developing their waterfront property in light of all the challenges they face in doing so, from storms like Hurricane Sandy, to thinking about sea level rise, to thinking about public good," Boicourt says.
Lately, Boicourt has been inspired by Rachel Carson, the renowned American scientist who advocated for a better relationship between people and nature. "She became incredibly influential in the '20s and '30s at a time when women weren't that publicly respected, especially in science," Boicourt says. "She changed the trajectory for how we think about the environment in a way."
---
Kerry Brodie
Executive Director and Founder, Emma's Torch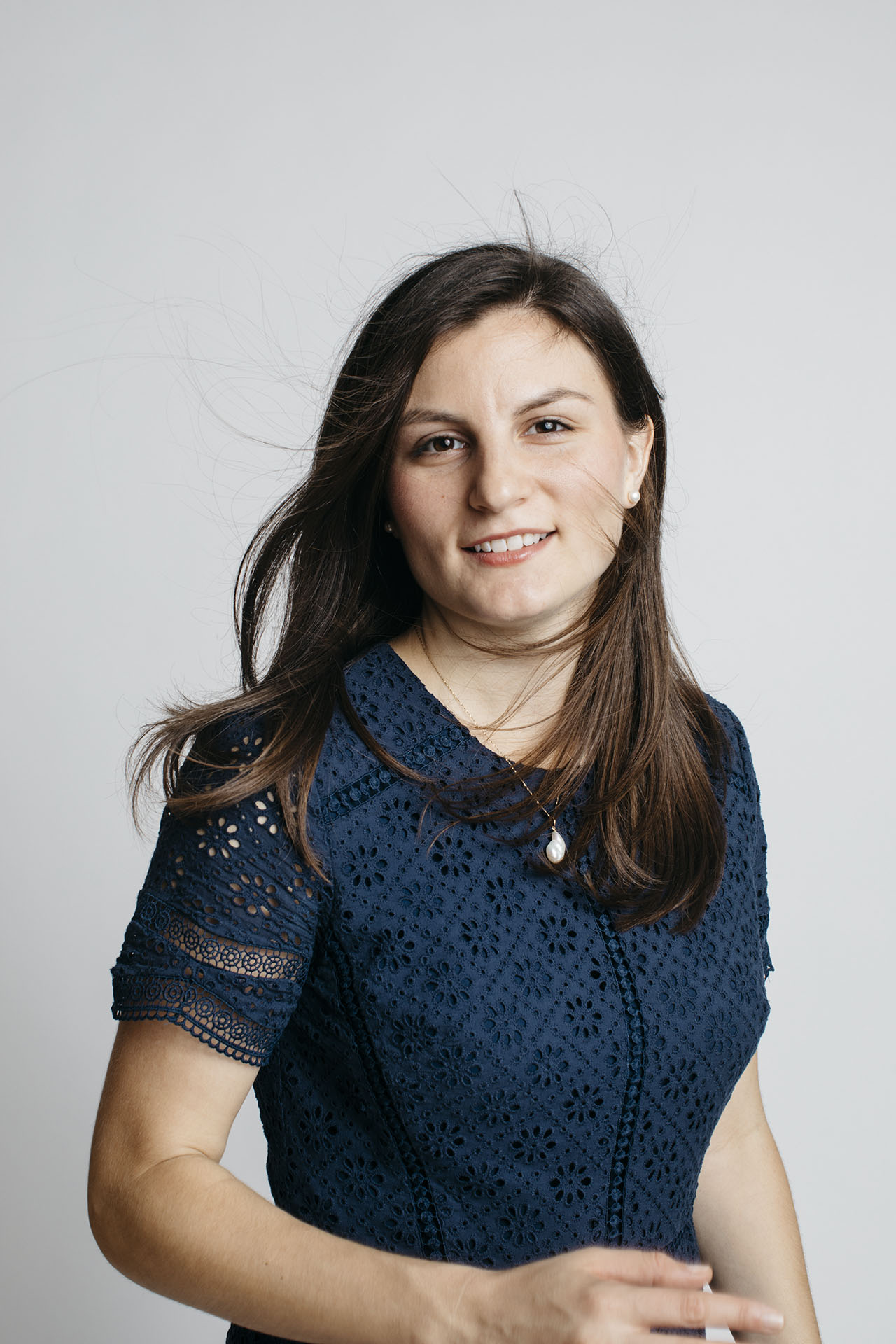 Although she used to cook often with her mother and grandmother while growing up, Kerry Brodie did not expect food to play a major role in her career. She has degrees in Middle Eastern affairs and public policy. But while she worked in public policy, Brodie volunteered at a homeless shelter. She would often talk with the women about food and she quickly found that it became her favorite part of the day.
"And it just made me think about the power that food has to really build those bridges and couldn't we use it to be doing more," Brodie says. Those interactions inspired her to start Emma's Torch, a nonprofit that provides culinary training and job placements for refugees. To do that, Brodie did a complete 180 – she quit her job and went to culinary school. It was unlike anything she had ever done.
"I could write a paper about the importance of having an even medium dice on every potato. But I wasn't very good at it," Brodie says. But she improved, and also picked up teaching skills from her instructors that she could use with students that came through Emma's Torch. Now, she hopes to continue growing and expanding the program to help as many people as she can.
"I get the opportunity each and every day to work with inspiring people and to help them achieve their dreams," Brodie says. "I think I'm the luckiest person that I have such a great job."
---
Selvena N. Brooks-Powers
Manager, External Affairs & Community Outreach for the JFK Redevelopment Program, Port Authority of New York and New Jersey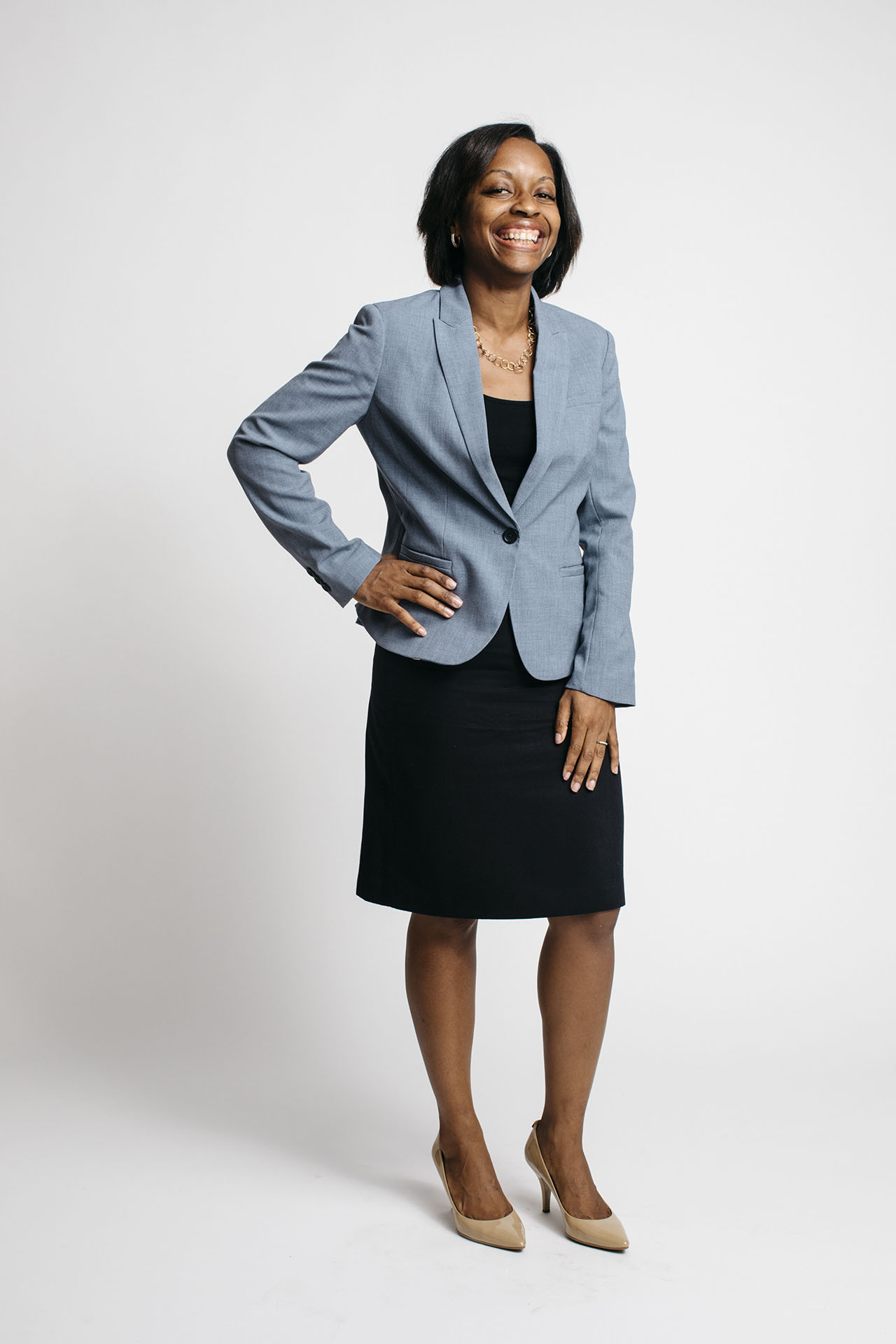 When Selvena N. Brooks-Powers was young, she would travel between New York and her family's homeland of Jamaica, and she loved watching the airplanes take off and land at Kingston's airport. She's still paying attention to airplanes, now in the U.S. as an external affairs and community outreach manager for the $13 billion John F. Kennedy Airport redevelopment.
"It's kind of full circle and funny in a way that I'm working on this program itself," she says.
But there are deeper roots that go back to Jamaica. Her grandfather helped campaign for prime minister candidates and did labor work. Once her parents settled in the U.S., her mother was a longtime union member too.
Growing up, Brooks-Powers knew her career would involve helping people. "I didn't know if it was going to be through education initially, through politics/government or even through law because I considered going to law school," she says. "I definitely always had that calling that was a big part of my personality."
She worked for the state Senate Democrats, joined the Fight for 15 campaign and worked for the New York City Mayor's Office to Combat Domestic Violence. At the Port Authority, she is proud of an ambitious contracting goal for firms owned by women and minorities.
"The governor set a 30 percent MWBE goal, which the Port Authority also adopted, ensuring that we're helping to build capacity for MWBE firms, so they are also able to take part in this program," she says.
---
Suzanne C. Brundage
Director, Children's Health Initiative, United Hospital Fund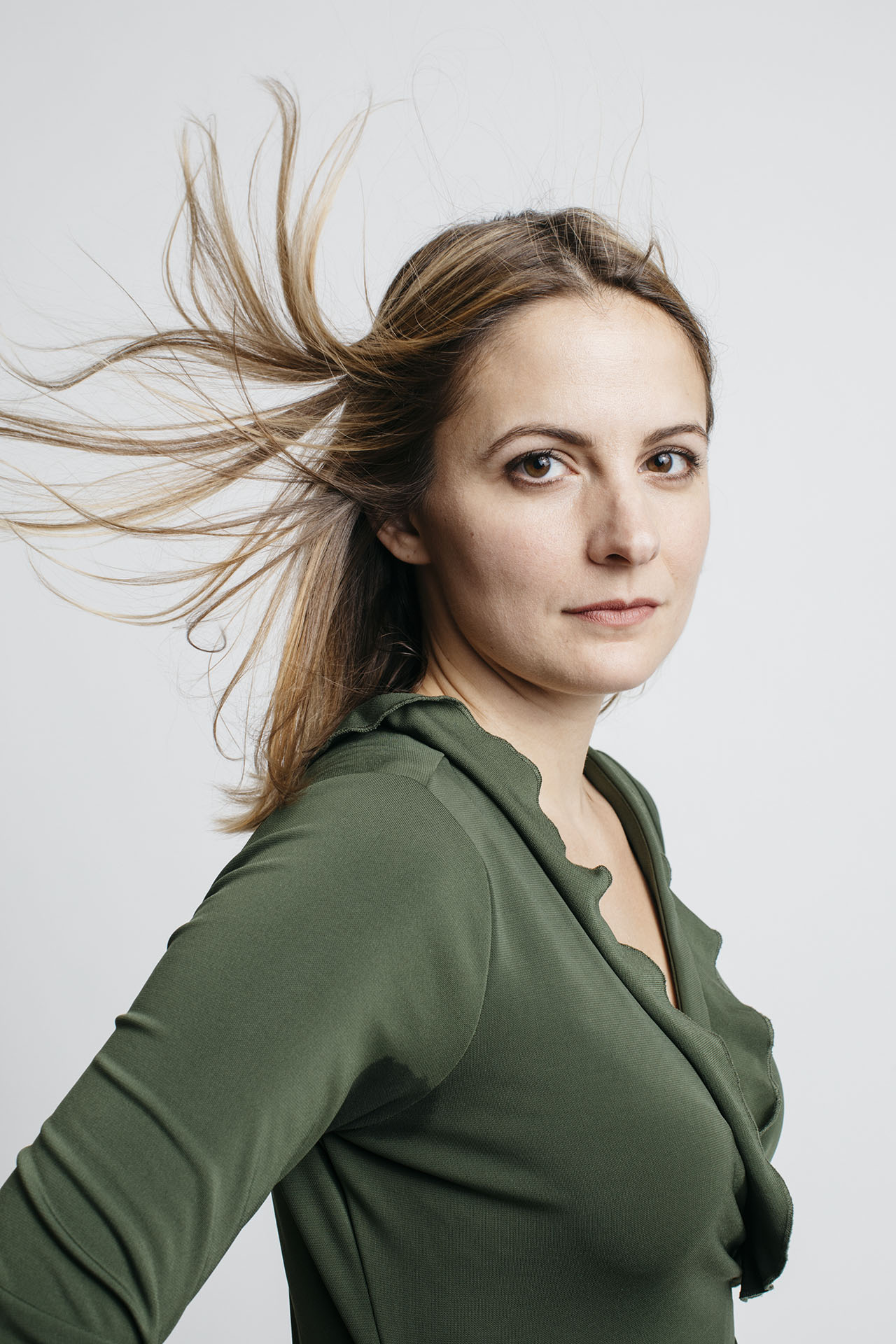 Suzanne Brundage studied conflict resolution in Belfast, Northern Ireland, served AIDS orphans in Namibia and worked on East Africa and Southern Africa foreign policy while based in Washington, D.C.
"I always had an international security focus, which over time really morphed into maternal and child health issues," she says. "The core of any country's security is the health of its citizens, and through that work I embraced this idea that the morality of a society is how well it treats its children."
When she moved to New York City, she landed at United Hospital Fund, where she launched and now directs its Children's Health Initiative.
"We don't offer, as a country, a lot of support to these families, especially in these early years of life," she says. "But primary care is a place where all of these families go, and so we find ways to strengthen primary care and make the most of each of those visits as a way to not just promote the health of young children but really try and provide stability and supports and connections to social services for the whole family so that child can really thrive."
She's the only member of her family not born in New York, but now she's the only one who lives here.
"I upset grandmother a little bit by choosing to live in Brooklyn and not the Bronx," she laughs, "but once we got over that scuffle, I really feel really connected, particularly to Brooklyn, but the entire city."
---
Matthew J. Camp
Director of Government Relations, Teachers College, Columbia University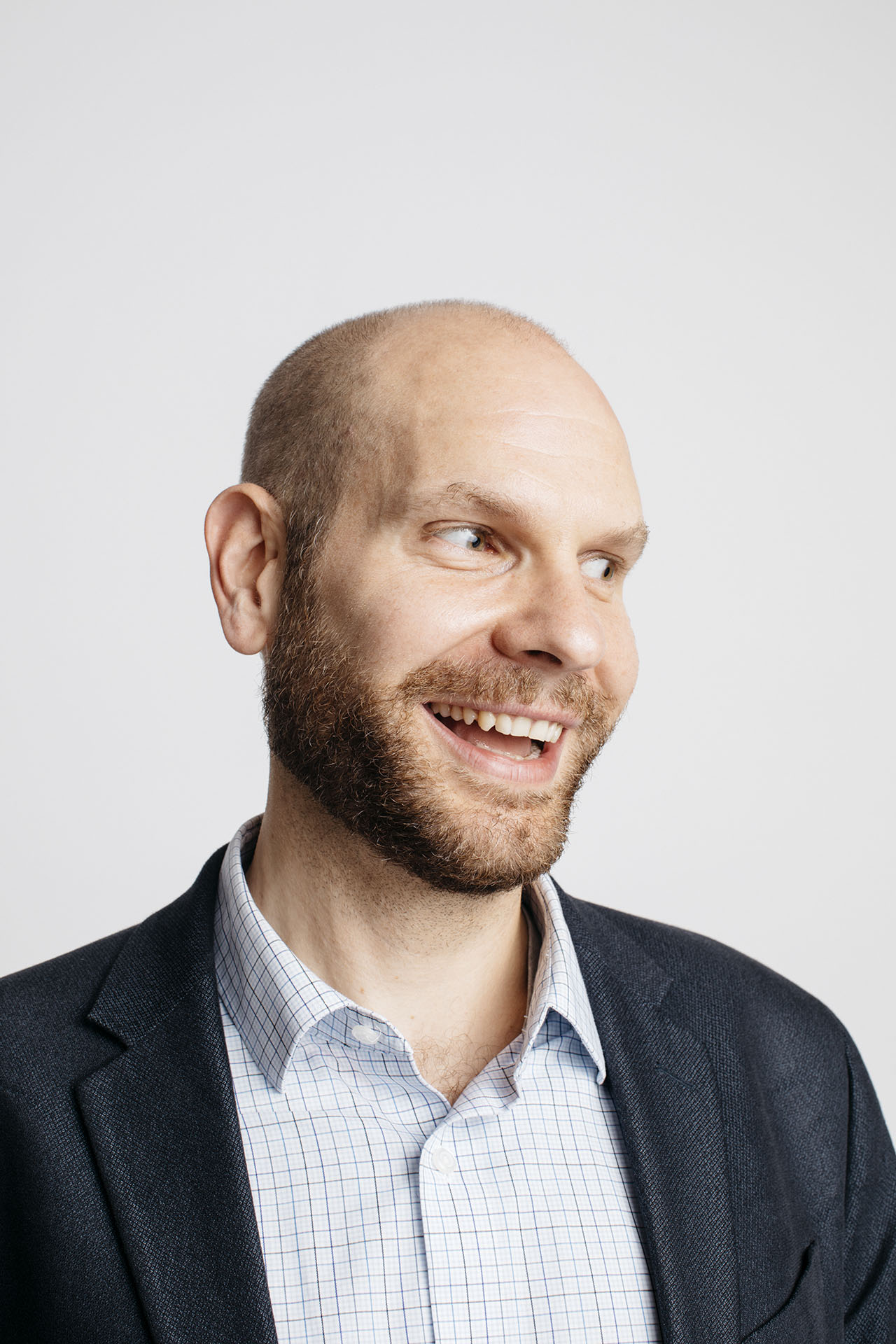 Matthew J. Camp began his career in northern New Jersey politics and has been fascinated with the field ever since. "I found government and policymaking to be a really complicated puzzle that I wanted to figure out, and I felt like the only way to understand it was to get involved with it," he says. And that's exactly what he did.
Camp went on to study political science and psychology at the University of Delaware, earn a master's degree in public policy at Rutgers University and work in government affairs for years – including the past decade as director of government relations at Teachers College, Columbia University, where he manages the school's government relationships at the city, state and federal levels.
According to Camp, Teachers College is a place where social change becomes possible. "People come here from all over the world wanting to make a difference. That's in our DNA," he says. Most recently, Camp – who is also a doctoral candidate at the university – has aided that legacy by overseeing a series of advocacy workshops meant to demystify the role of government. "It's basically empowering our college community to be advocates," he says.
For people who might not be familiar with Teachers College, Camp says, "It's really important to know that Teachers College is a big place that does a lot of things." Besides educating the next generation of educators, the school also focuses on health, psychology and advocacy.
---
Alana Pilar Cantillo
Director of Government Affairs, Charter Communications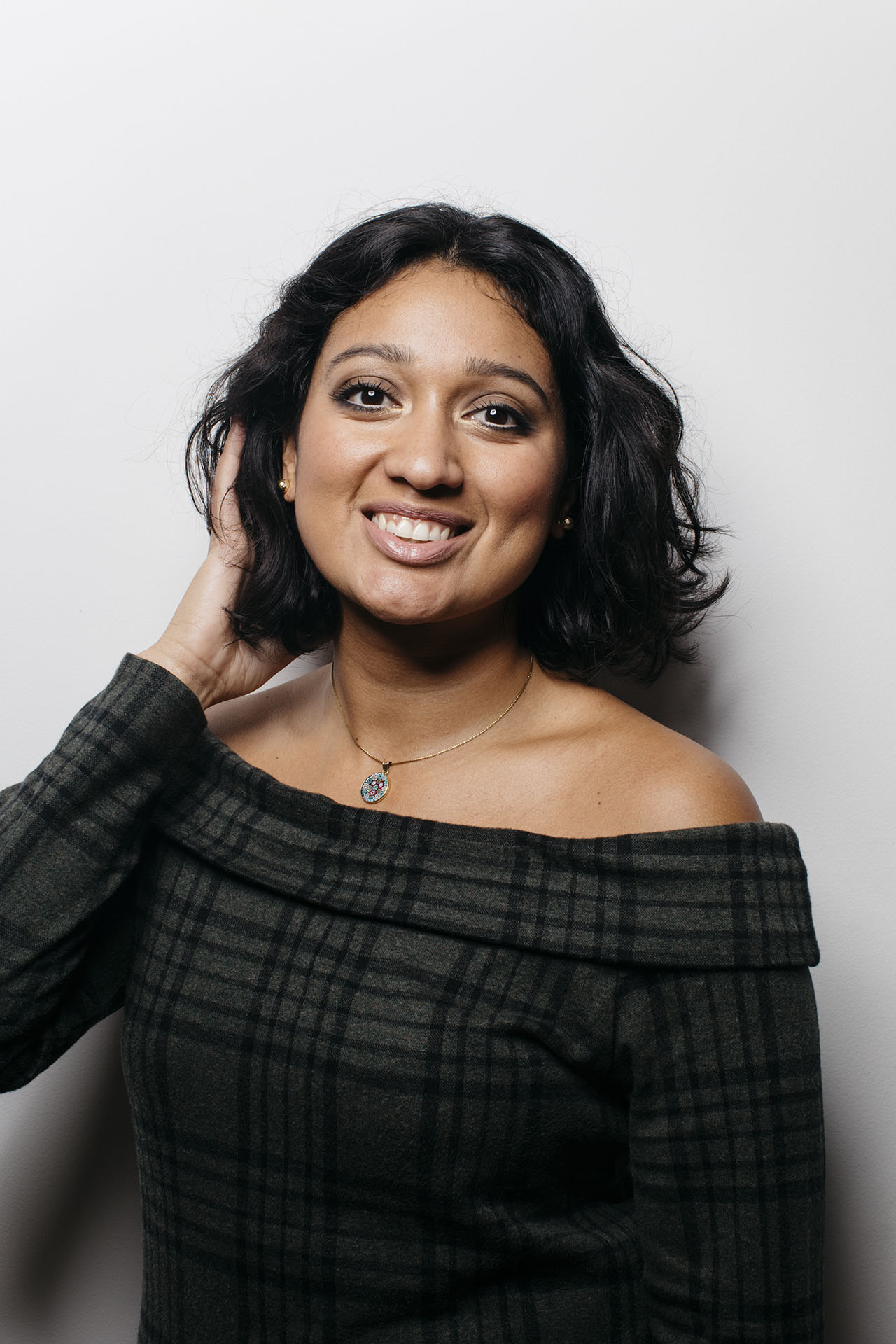 Telecommunications was "a blind spot" for Alana Pilar Cantillo before she joined Charter Communications almost two years ago. The Colombia native had always held roles in education and public affairs. Years before she became the director of the New York City Council Progressive Caucus – her last role in the public sector – Cantillo was petitioning for anti-smoking regulations in restaurants and organizing youths for know your rights workshops with the immigrant population around her alma mater, Rutgers University.
The transition to a private entity, she says, was prompted by something she learned during her time as a public affairs fellow in the Coro leadership program – a nine-month training program designed to give participants exposure to opportunities in various sectors. "One of the programmatic values that Coro teaches you is around experimentation and discomfort and ... taking the opportunity to explore spaces that can have a steep learning curve but also create opportunities for a lot of growth … that you wouldn't normally be able to attain." So after three years as a teacher (her "most rewarding position to date"), a year of fellowships, and almost two and a half years with the City Council, Cantillo made the switch to Charter Communications to "test my skill set and my passion for policy in an environment that was a little bit different." She's now looking forward to continuing her exploration of the impact of technology on society, and hopes to one day spread her passion for being civically involved with students.
---
Christopher Collins-McNeil
Associate, Mercury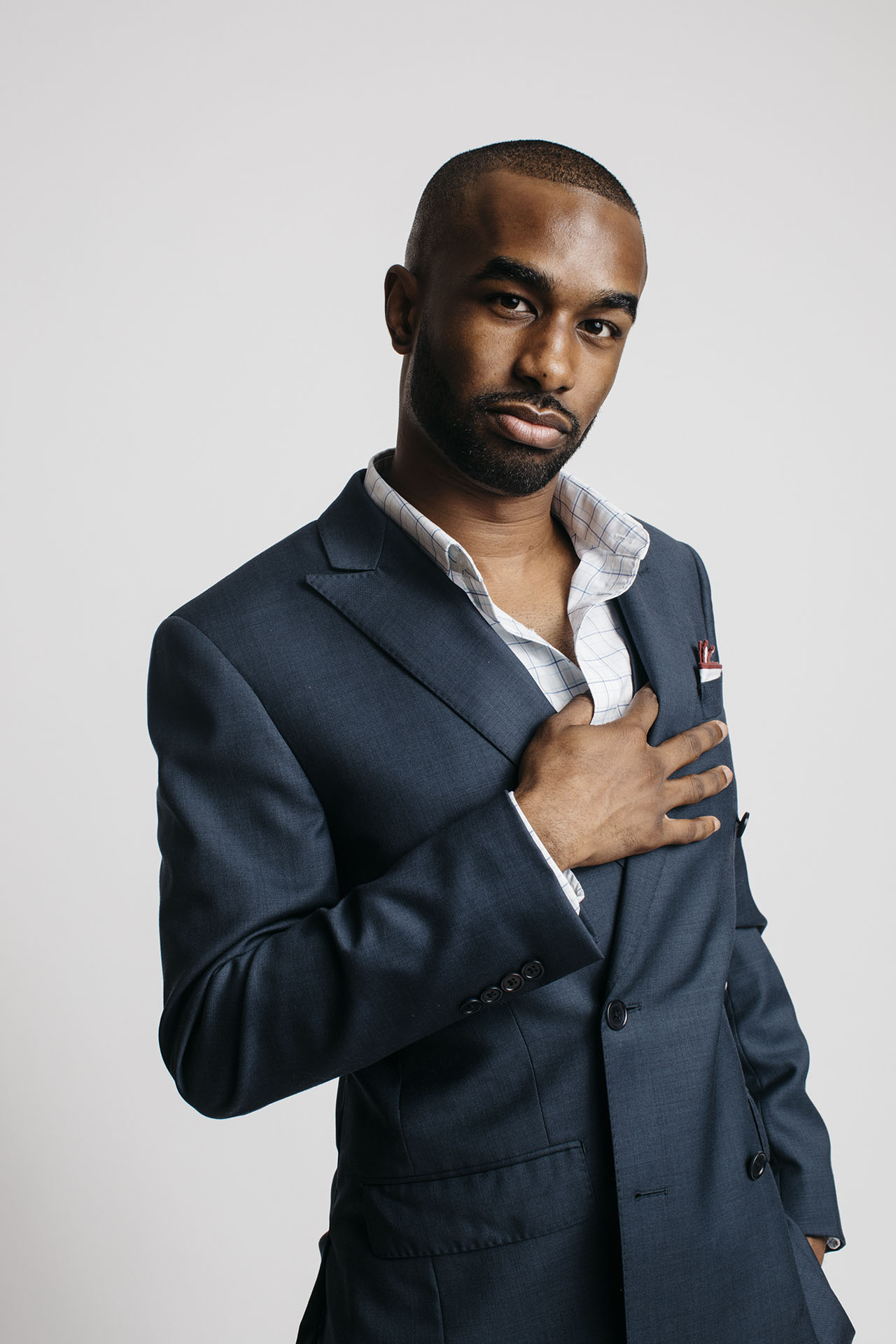 Some people take a meandering path to find their ideal career, but Christopher Collins-McNeil heard the call when he was just 14 years old, after Barack Obama was elected president. "Like a lot of young black people around the country, and the world even, I was sort of inspired – and not just in a sense of, 'Oh, that's cool, I like what Barack Obama represents' – but actually called to act and called to participate in our political system," he says.
As an associate at the public affairs firm Mercury, Collins-McNeil says he works on wide range of accounts: "From the government of Qatar to Rev. Al Sharpton. That's the span." Growing up in Westchester County, Collins-McNeil participated in political clubs in high school, and while at SUNY Oswego, he served as student government association president. Soon after graduating, he went to work in New York City Mayor Bill de Blasio's office. "I used to say I wanted to build world leaders, which is something still in the forefront of my mind as I progress in my career," he says.
At 24, Collins-McNeil is eager for more young people to dive into government. "Wherever you see your opportunities as a person, a young person of color, just get involved," he says. "Don't let whomever tell you it's not your turn out of care for you. The people who've changed this city, this state, this nation, this world, weren't people who sat by and were told to wait their turn."
---
Tom Corsillo
Senior Vice President of Land Use and Public Policy, Marino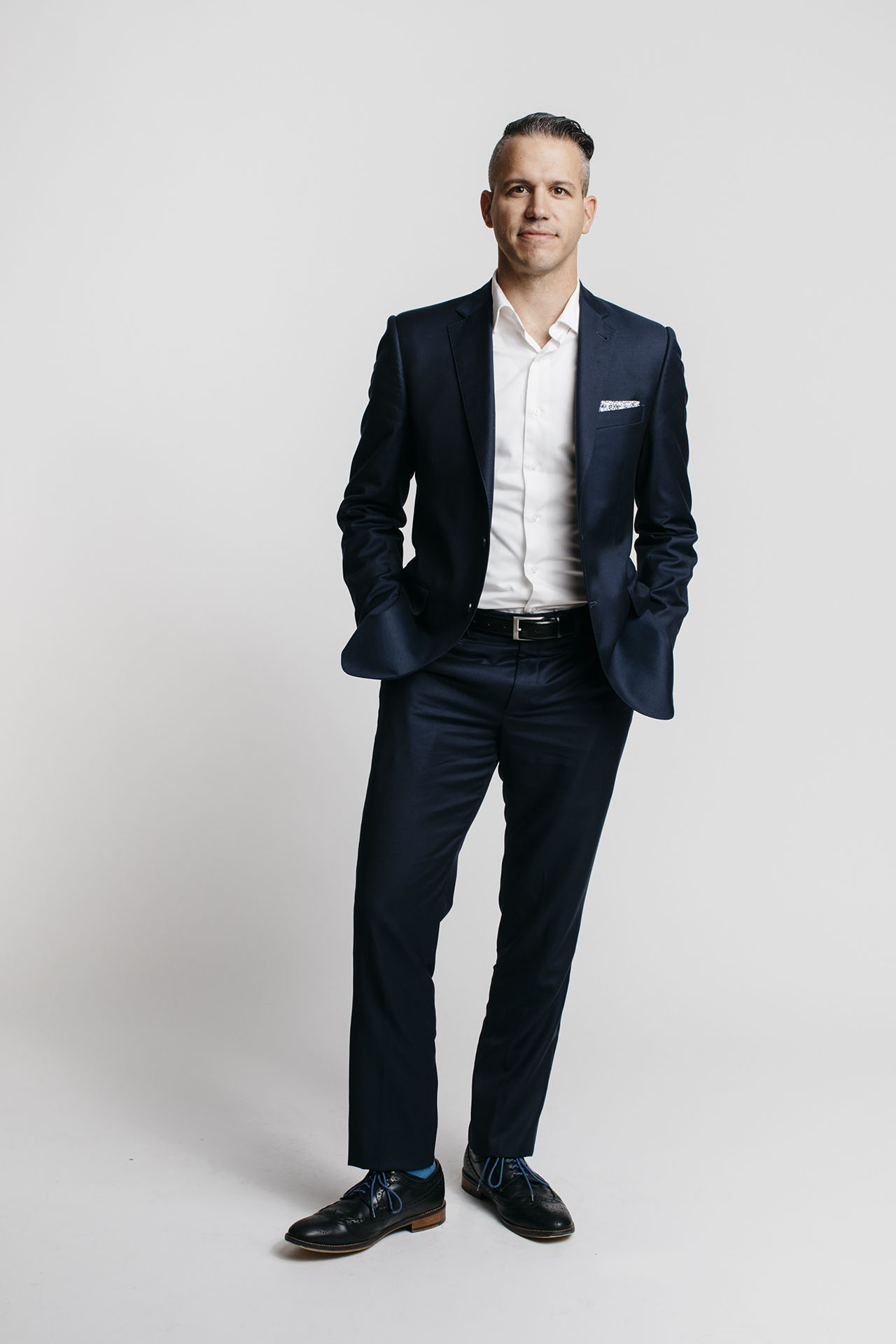 It was almost by accident that Tom Corsillo became a publicist – and it was the right career all along. He gets to pursue his passion for writing and telling stories, and with so many new things to handle every day, the job keeps him engaged.
The public relations and strategic communications firm where he started – Marino – is where he's working 13 years later. Over the years, he has worked on projects across New York City.
"We get to shape these consequential projects that are going to be part of the fabric of New York City for generations to come," he says. "It's the kind of work that you can look at and be proud of."
As a Bronx native, working on a project to convert a local armory into the Kingsbridge National Ice Center was rewarding. So were his efforts on the Rabsky Group's development of the former Pfizer site in Williamsburg, which is expected to include hundreds of affordable housing units.
What sets Marino apart is its dedicated land use team and track record of shepherding projects through the approval process. Corsillo says it's about finding common ground with stakeholders.
"Clients come to Marino because we have a reputation for winning approval for complex rezonings," he says. "But when we start working with them and sit down at the table, we say, wait a minute, part of why we're so successful is that we take the time to learn about these communities and understand their concerns and needs."
---
Maria Cruz
Director of Digital Marketing, City University of New York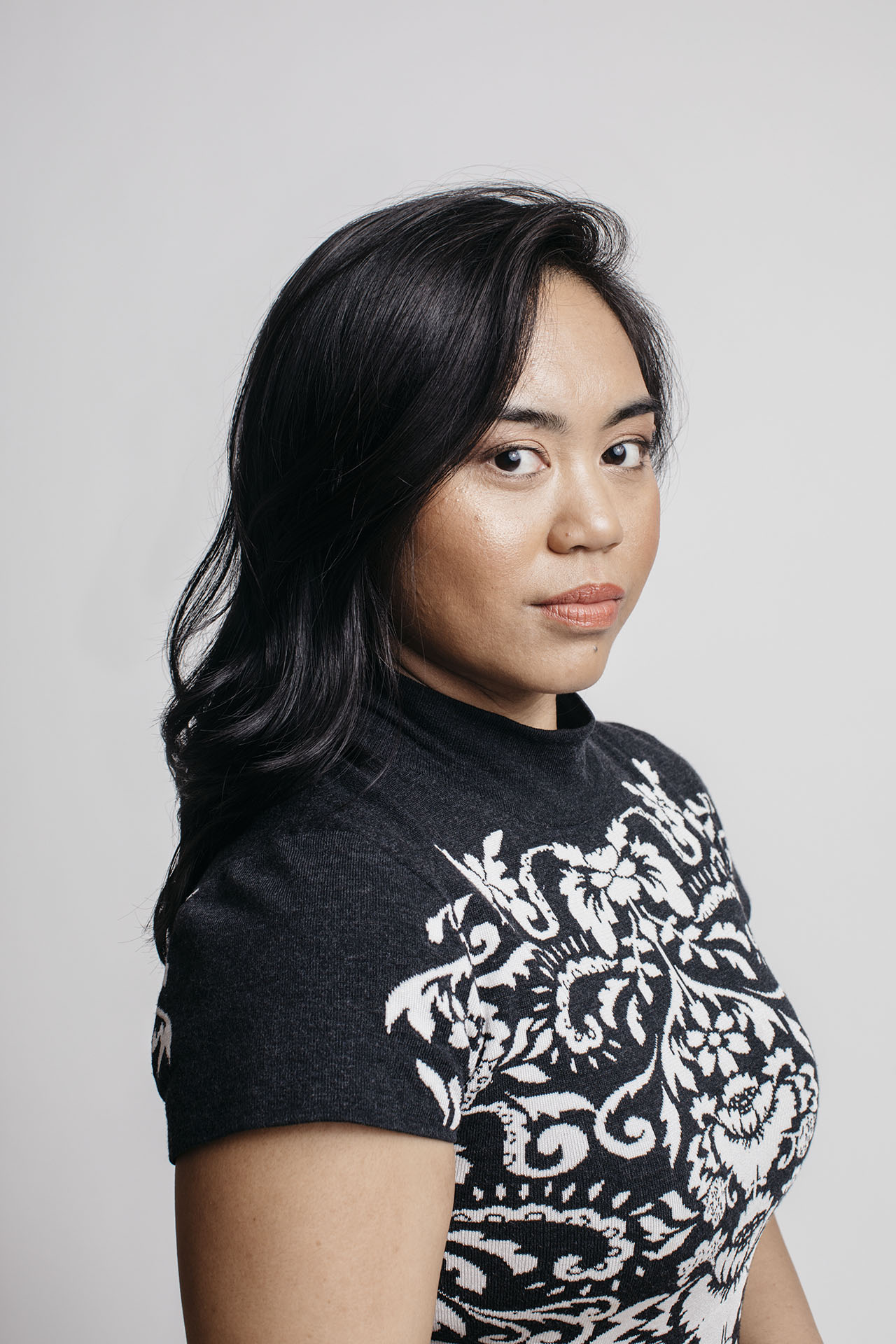 Maria Cruz considers herself someone who cares a great deal about two things: immigrants and civic technology. "That is the intersection of my career," says the digital marketing director for the City University of New York.
A native of the Philippines, Cruz was raised by parents who grew up under martial law, which she says contributed to a certain distrust in government. Her life took a turn when her college mentor – finding that she was going to school full time and juggling two digital advertising internships – introduced her to his sister, the new New York City commissioner of immigrant affairs, who was seeking a social media intern. That commissioner, Fatima Shama, "probably changed my life," Cruz says. The first constituent Cruz helped was a Filipino woman who needed help translating. "That's when the bug bit me," she recalls. The next five years were "high-stakes, high-stress" work helping further political offices, campaigns and organizations while capitalizing on her digital background. Today, she facilitates a network of about 100 social media managers from across CUNY, building a community within and around the system to "help it move forward."
As a person of color and a public school graduate, Cruz says she is in a strong position to help fellow immigrant New Yorkers. She's also aware of the need to continue developing her abilities, and is set to receive a master's degree in public administration in 2020.
---
Manny De Los Santos
Assistant Vice President, Hamilton Campaign Network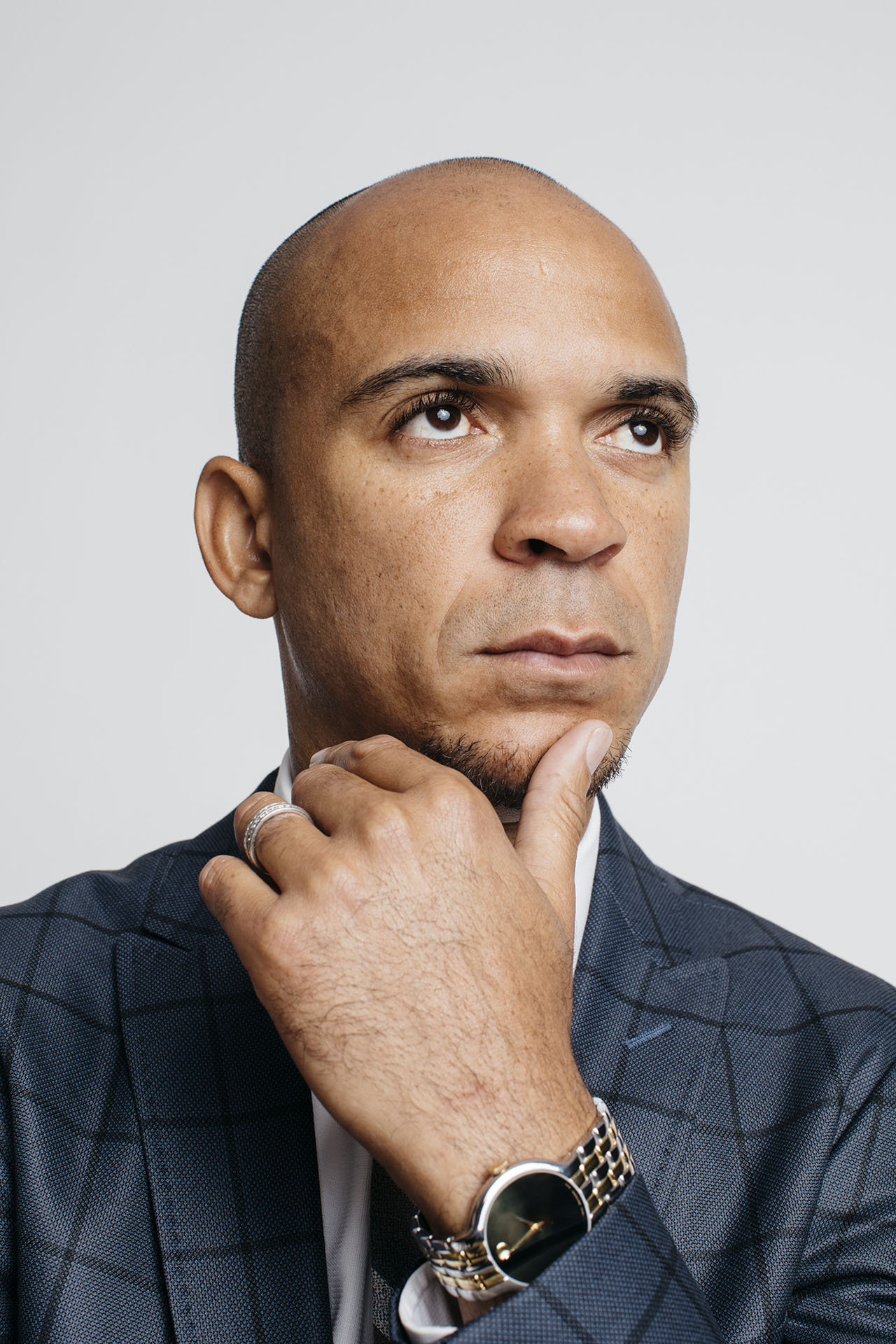 Manny De Los Santos has had the mindset of a community advocate since he was a kid in Manhattan's Washington Heights neighborhood. So when he enrolled at the University at Albany, he studied psychology and later got his master's degree in social work.
"Every time I came back, it was a wake-up call; it was a reflection of what needed to be done in the community, and who needed to be civically engaged to make that change," De Los Santos says.
He came to the U.S. when he was 12 and spoke no English, but, with the support of his family, was able to find success – though plenty of others did not.
"There were a lot of my classmates that were smart and they had tremendous potential, but unfortunately, there were not a lot of resources for them in place," he says.
While he was helping young people get access to those resources as a social worker, De Los Santos was also engaged politically, serving as district leader in the 72nd Assembly District. This year, he decided to fully immerse himself politics as Rep. Adriano Espaillat's campaign manager, and afterward was hired by the Hamilton Campaign Network, a campaign consultancy founded by Luis Miranda, the father of "Hamilton" creator Lin-Manuel Miranda.
"Now, I feel like I'm fully equipped to serve in a different capacity while I'm still keeping a close connection with the community (where) I live and have served for so many years," De Los Santos says.
---
Leslie B. Dubeck
General Counsel, New York State Attorney General's Office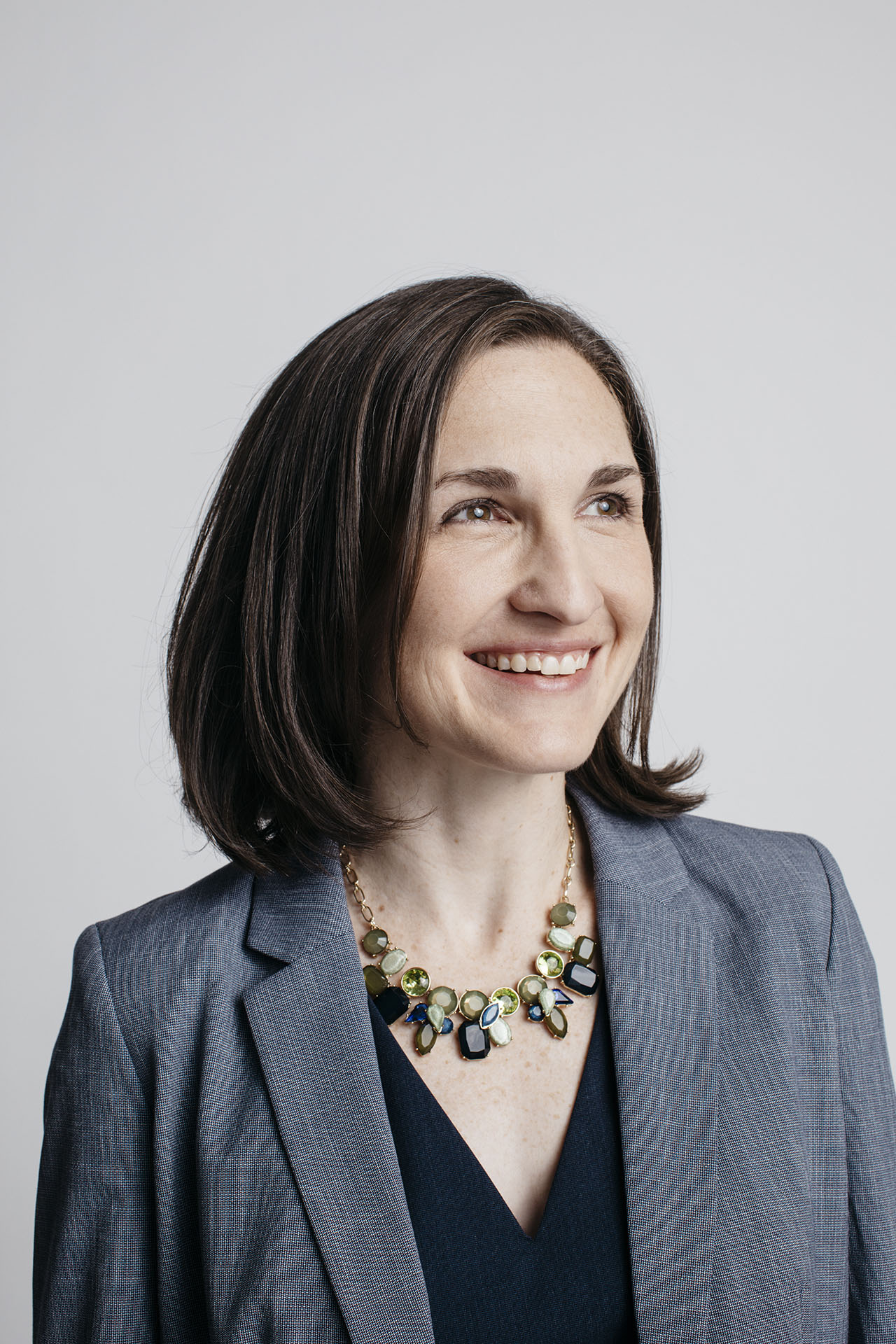 Eric Schneiderman's abrupt resignation as New York attorney general in May was an important reminder that nobody in politics works alone. Principals have offices filled with dozens or hundreds of staffers. Nothing illustrated that point better than a Cosmopolitan photo shoot. Leslie Dubeck was there at Attorney General Barbara Underwood's side, featured as one of the women keeping things running. And as an occasional reader of the magazine, Dubeck appreciated the impact. "It's important that audience sees Barbara Underwood and that the majority of managers and supervisors in this office are women," she says.
Apart from Cosmo and this list, Dubeck's life is a lot more than photo shoots. She joined the attorney general's office in 2011, jumping at the chance to work for Underwood, calling her "impressive and inspiring." Dubeck is a generalist who loves the challenge and variety of her cases. "Sometimes criminal law, sometimes government ethics, civil disputes. It's problem-solving in a variety of contexts," she says.
She particularly enjoyed setting up the Special Investigations and Prosecutions Unit that takes over for local investigators in cases where police kill an unarmed person. "I helped figure out how we were going to establish that, and how it should interact with the district attorneys, and then defended our jurisdiction when it was challenged in court," she says. But good luck getting this lawyer to blab on other cases.
"There's a lot that I don't feel like I can talk about as counsel to the office," she says with a laugh.
---
Charles D. Fall
Candidate for the 61st Assembly District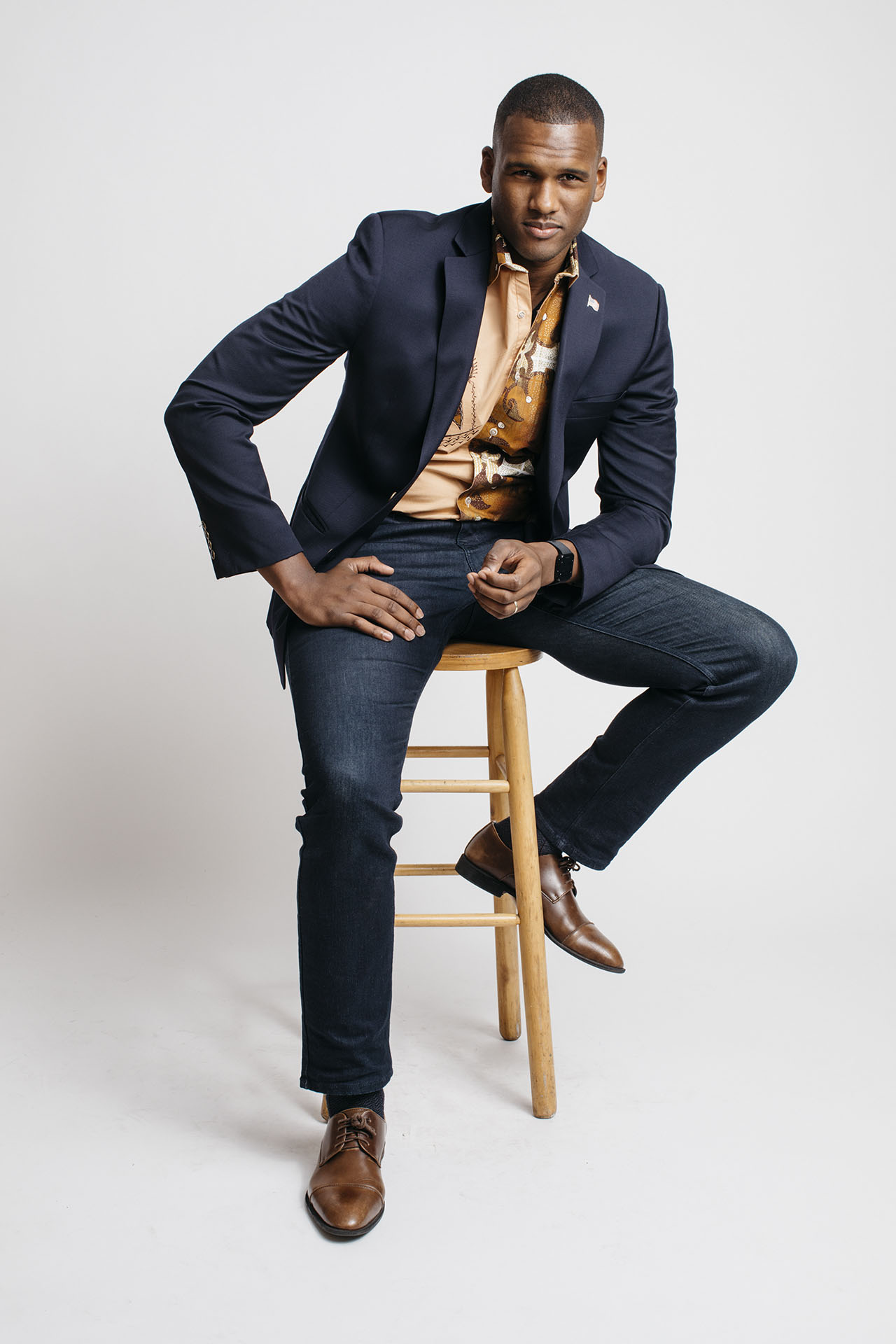 Fall is here. "Usually, I'm a summer guy," says Charles D. Fall, who is all but guaranteed to win a Staten Island Assembly seat next month. "But I've got to say that fall is definitely my season."
Fall won the Democratic primary for the seat being vacated by Assemblyman Matthew Titone, beating a small-business owner and a union leader.
"I think the biggest thing that was different between me and my opponents was I was the only that had government experience," he says. "One of my biggest messages during the campaign was it's a new generation of leadership, of fighting for our communities."
Fall, who served as the mayor's Staten Island borough director and the citywide Islamic liaison, says he wants to address the opioid crisis, the need for better transportation options and funding for schools. He's now the chief of staff to the Staten Island borough commissioner at the city parks department.
During the campaign, Fall also capitalized on his commitment to hard work, something he learned from his parents. After they immigrated to New York from West Africa, Fall's mother started out at Burger King, got a job as a bank teller and worked her way up to become the bank's chief financial officer. His father, who drove a cab, now owns a small business dealing with renewable energy.
Despite facing no major-party rival in November, Fall is sticking with the approach that served him well in the primary. "The strategy," he says, "is always that we're behind."
---
Wendy Garcia
Chief Diversity Officer, New York City Comptroller's Office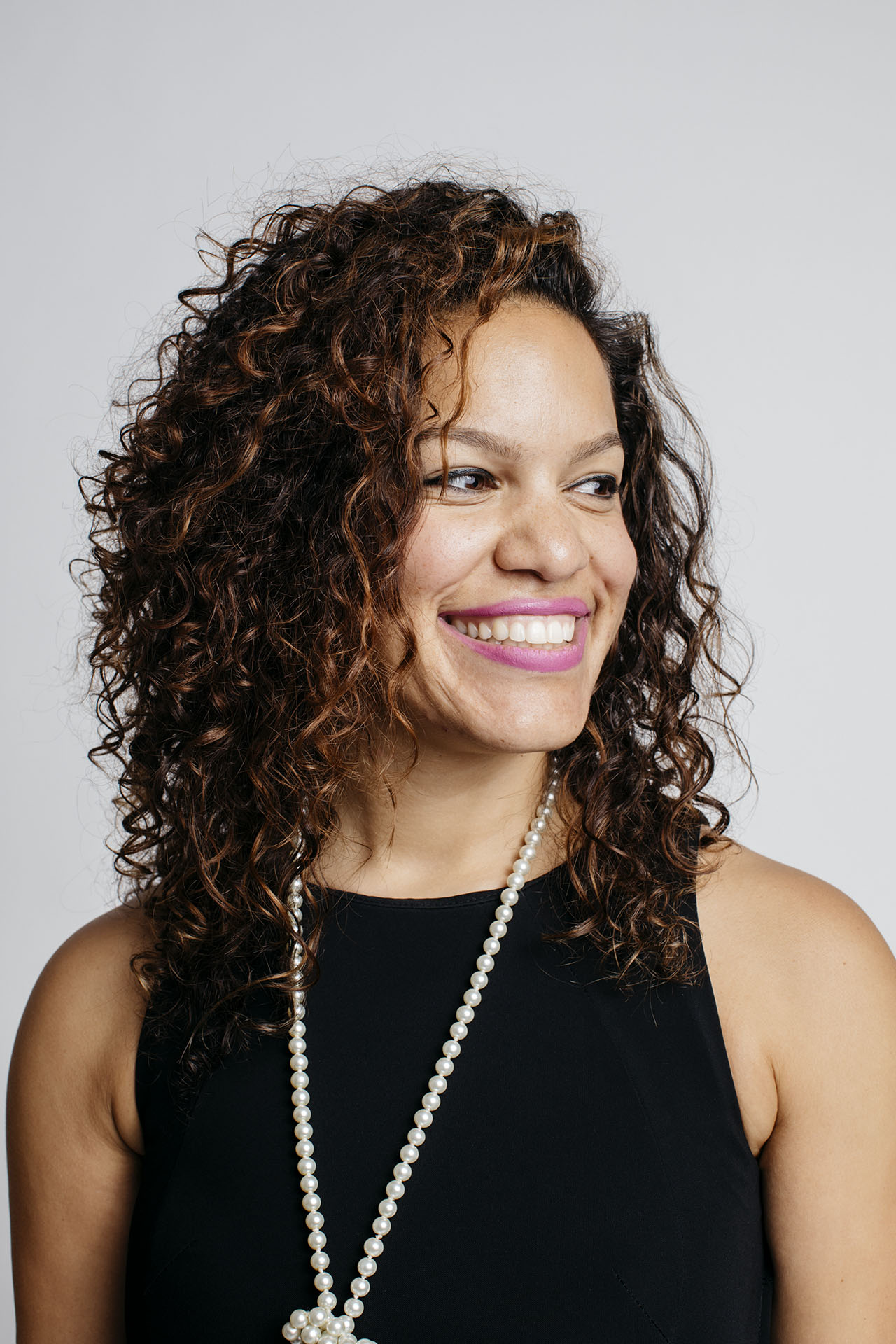 Wendy Garcia always tells people that she has the best job. That's because as chief diversity officer at the New York City comptroller's office, she watches over the city's investments and contracts to make sure the city is utilizing women- and minority-owned business enterprises. From grading city agencies on how they're spending with these MWBEs to ensuring that those businesses have access to the city, Garcia says, "To be able to be part of a team that has fully dedicated resources to that, you just can't go wrong."
Garcia was raised in Manhattan's Washington Heights neighborhood by her mother, who emigrated from the Dominican Republic. "My mom came to this country with nothing and she worked really hard with very limited resources," Garcia says. "And I get to work really hard with more resources than what she started with." While at the University of Delaware, Garcia helped create an overnight visit program to help young minority students learn about the university – setting the stage for the work she does today.
At the comptroller's office, Garcia has helped double the utilization of MWBEs in New York City. While she celebrates those positive results, one eye is constantly fixed on the work yet to be done. "I think that we're heading in the right direction," Garcia says, comparing the work of rooting out racism and sexism to moving a mountain. "Am I satisfied? Absolutely not."
---
Krista Gobins
Senior Vice President, Sacks Communications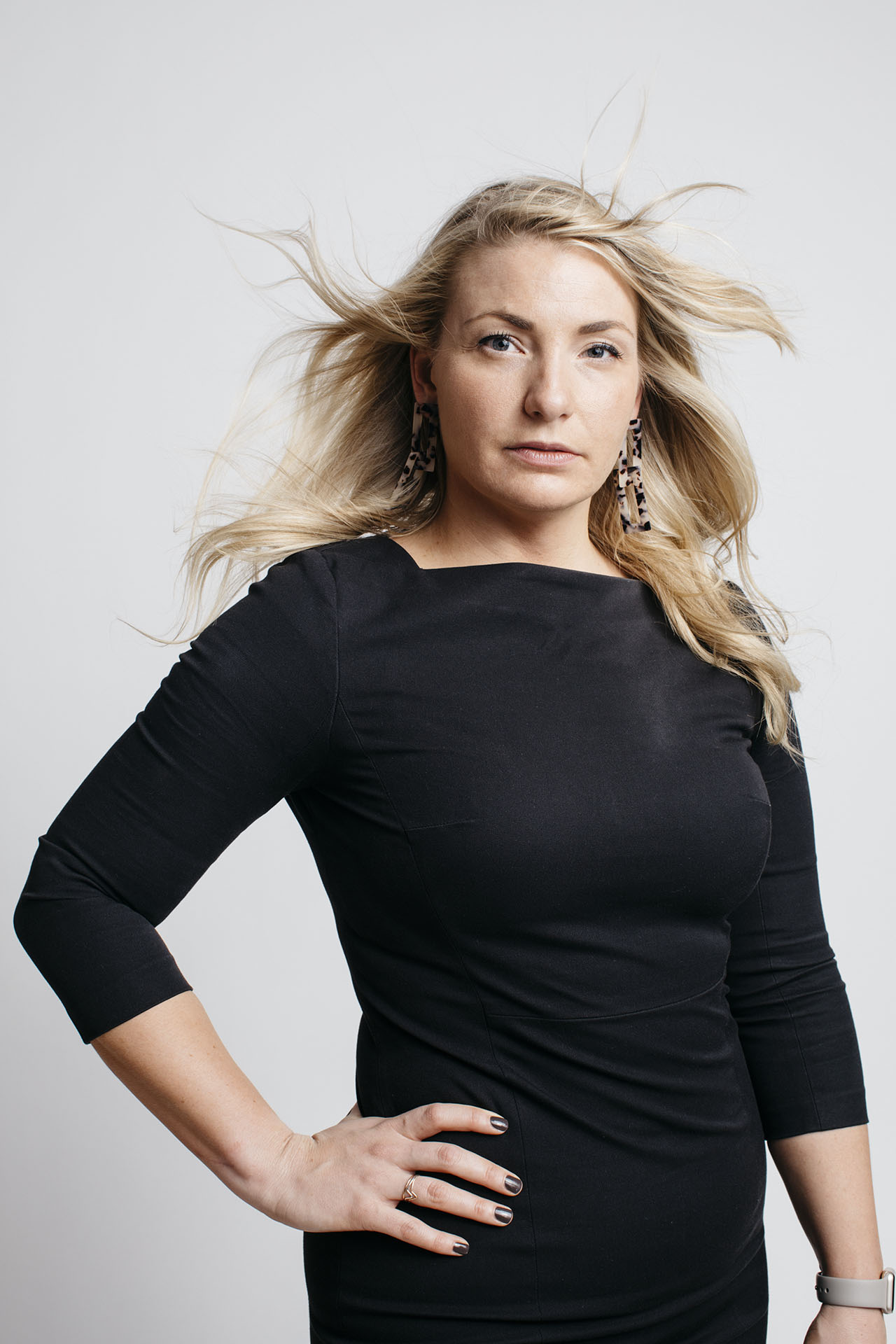 Krista Gobins knows all about breaking through in male-dominated fields, from the state Senate Republican conference to the New York City construction industry. And through it all, she has worked for bosses who believe in what they are doing.
"I've always somehow ended up working for these visionary people and I enjoy working hand in hand with them on the operations of things," she says.
One turning point came when she was president of the Dutchess County Young Democrats. Greg Ball, then a Republican assemblyman running for state Senate, recruited her to be his legislative director. She joined his team, championing bills like the Service-Disabled Veteran-Owned Business Act. She later worked for other Hudson Valley lawmakers, including state Sen. David Carlucci, a Democrat.
"I tend to work for people who take it as seriously as I want to take it," she says. "I will say, however, that if I were to do it all again, I probably wouldn't be able to pass through those party lines just because of the political climate of today."
She now works for another visionary, Renée Sacks, at the integrated marketing firm Sacks Communications, which specializes in infrastructure and real estate. One project that she's proud of is the Women Builders Council's WeforShe initiative, which promotes gender equality in construction.
"We're getting all the big construction companies and agencies and authorities, like the Skanskas, the Turners, Columbia University, they're all signing on to this pledge to create a more inclusive workplace for women," she says.
---
Sally Goldenberg
City Hall Bureau Chief, Politico New York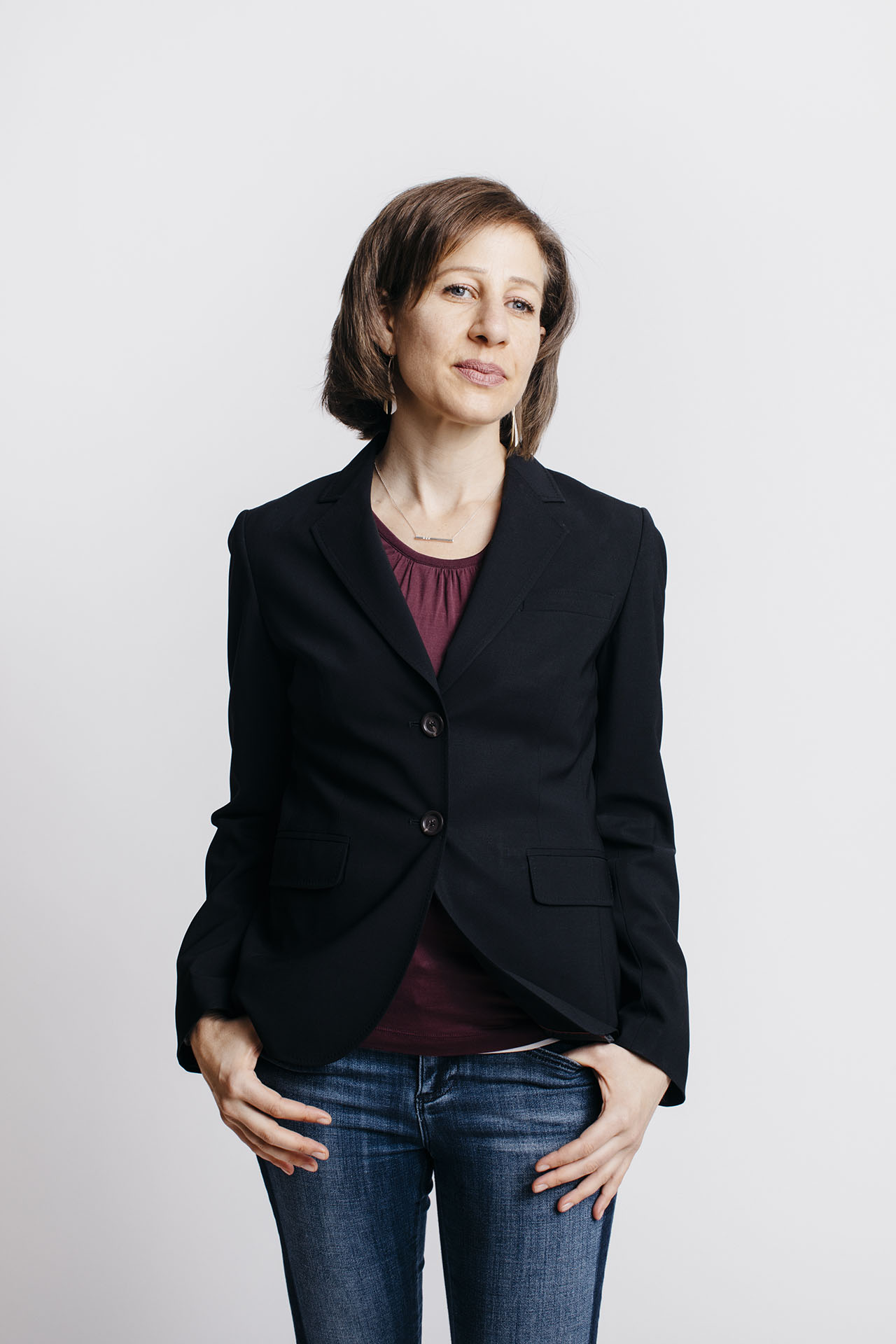 Nothing could keep Sally Goldenberg from election night. Even though cancer tried.
The day after her second surgery to deal with breast cancer, she turned on the news. "I watched NY1," she says. "I was kind of fading in and out, but I did watch it in the hospital."
The September primary was the first major election night she'd missed in 15 years of working as a reporter, first for a small-town weekly newspaper in New Jersey – the Hillsborough Beacon – and then for the Staten Island Advance, the New York Post and finally for Politico New York since 2013.
The importance, urgency and competition of political reporting has been a helpful distraction since her diagnosis in February 2017. And Goldenberg is eager to jump back in after a monthlong recovery break, starting in a new position as Politico's City Hall bureau chief.
Have no fear, she'll continue her indispensable reporting on housing, keeping an eye on the powerful developers and political actors who are shaping where people live in the five boroughs. This year, she has turned her attention to the New York City Housing Authority, writing deeply researched stories that avoid lazy tropes and attempt to specify exactly why the city's public housing residents are living in poorly maintained buildings, five years into New York City Mayor Bill de Blasio's administration. "It's just a monster of a story," Goldenberg says. And the city is lucky to have her on it.
---
Freddi Goldstein
Communications Adviser to the First Deputy Mayor, New York City Mayor's Office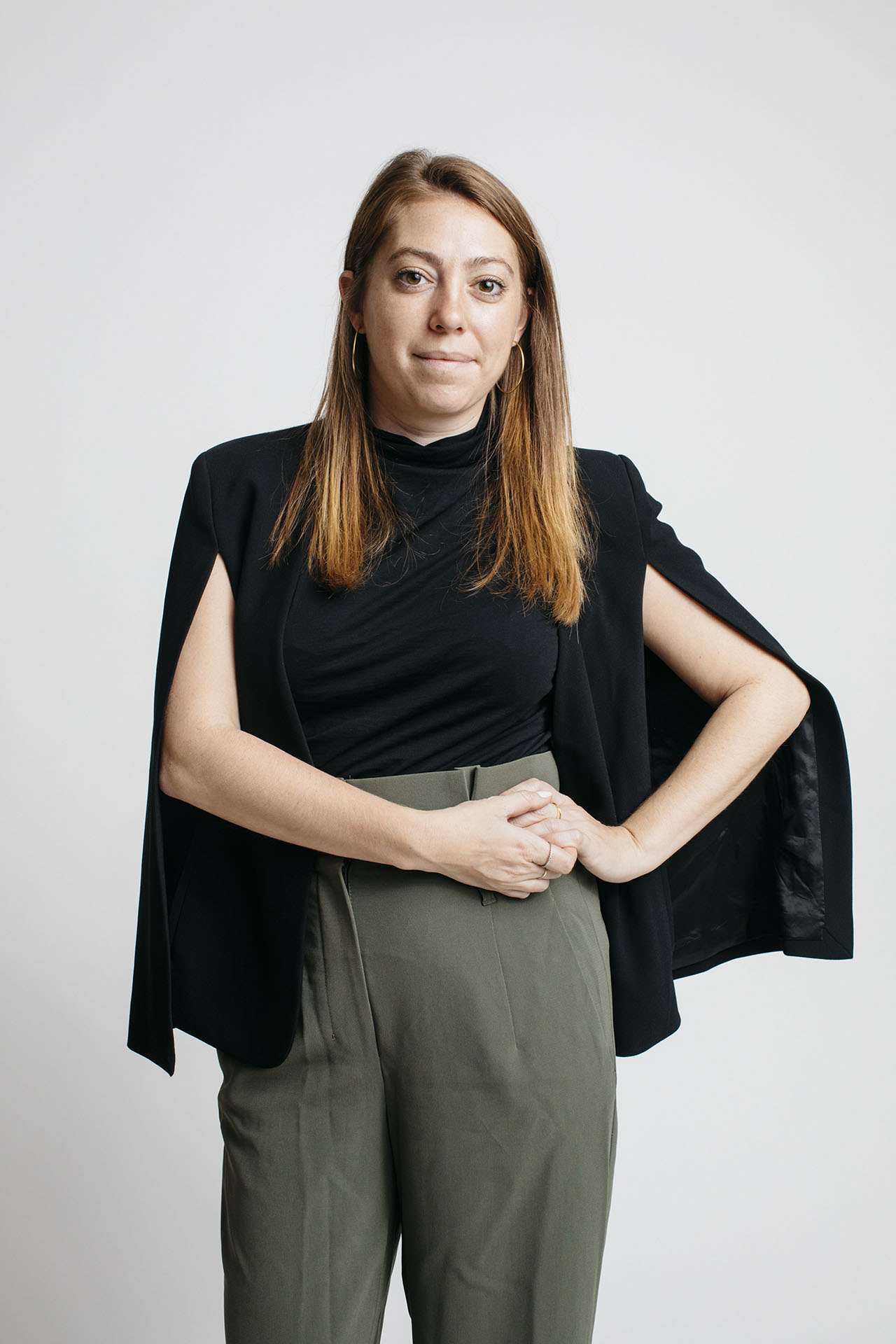 On any given day, Freddi Goldstein has a lot on her plate. As a communications adviser to the first deputy mayor in New York City Mayor Bill de Blasio's office, she says she "flows with flexibility" through any event that comes up, whether it's breaking news or a routine press briefing. But there's one way to always get her attention: start talking about the latest restaurant. "I can't help but turn around and join the conversation," she says.
It's only proper then that sometimes she is eager for a taste of something new. Eating out five to seven times a week is just a part of that. There was the time she tried living in the South by attending Tulane University in New Orleans, or that year off she took after graduating when she had a job with a human rights organization. Then she tried out politics in Delaware, where she worked on a same-sex marriage campaign.
The Montclair, New Jersey, native later conducted field work in a Rockland County executive race. She found her way to New York City by searching online for "political consulting firms" and got her big break at SKDKnickerbocker before landing a spot in the de Blasio administration a couple years later. But she is not done looking for something new, two years into her current role. "What comes next?" she asks. "I definitely wouldn't say no to doing this for other politicians."
---
Alex A. Gomez
Assistant Press Secretary, United Federation of Teachers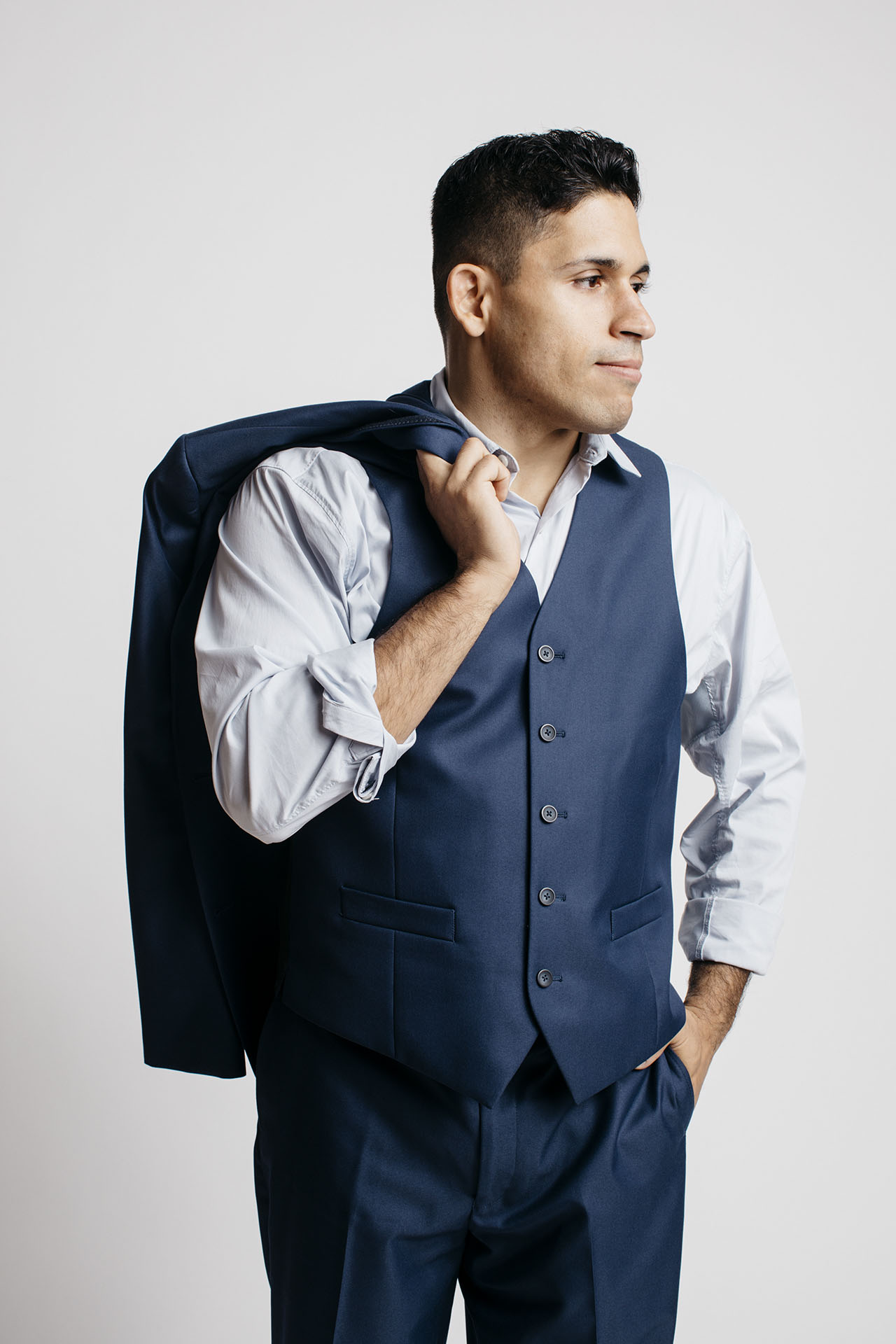 For Alex A. Gomez, the United Federation of Teachers is more than just a union – it's a family affair. His grandmother was a union seamstress, and his mother, aunt and uncle were all elementary school teachers who belonged to UFT. "The way I always look at it when I walk in here every morning is that – and I don't want to be too sappy about this – the UFT gave my mom an opportunity to raise me," he says. "And that's the way I look at my job. I want to make sure whoever the next person is going to be has the same opportunity because of the union."
Gomez grew up looking at UFT calendars on his fridge and reading the UFT newspaper before school, but he never imagined working there. "I actually really wanted to be a lawyer," Gomez says. But starting with the 2004 election, he began developing the campaign and consulting expertise that would lead him to handle communications for UFT.
Now, Gomez enjoys finding ways to support UFT's mission to give working people a voice. "There's never a day that I don't learn something new or I that don't discover a new skill or trait that I didn't realize was actually applicable for this job," he says. Though he sees his path to the UFT as "a series of coincidental events," he knows one thing for sure: Whatever he does next will help people – because that's what he was raised to do.
---
Benjamin Howard-Cooper
Assistant Vice President – Manager, Moody's Investors Service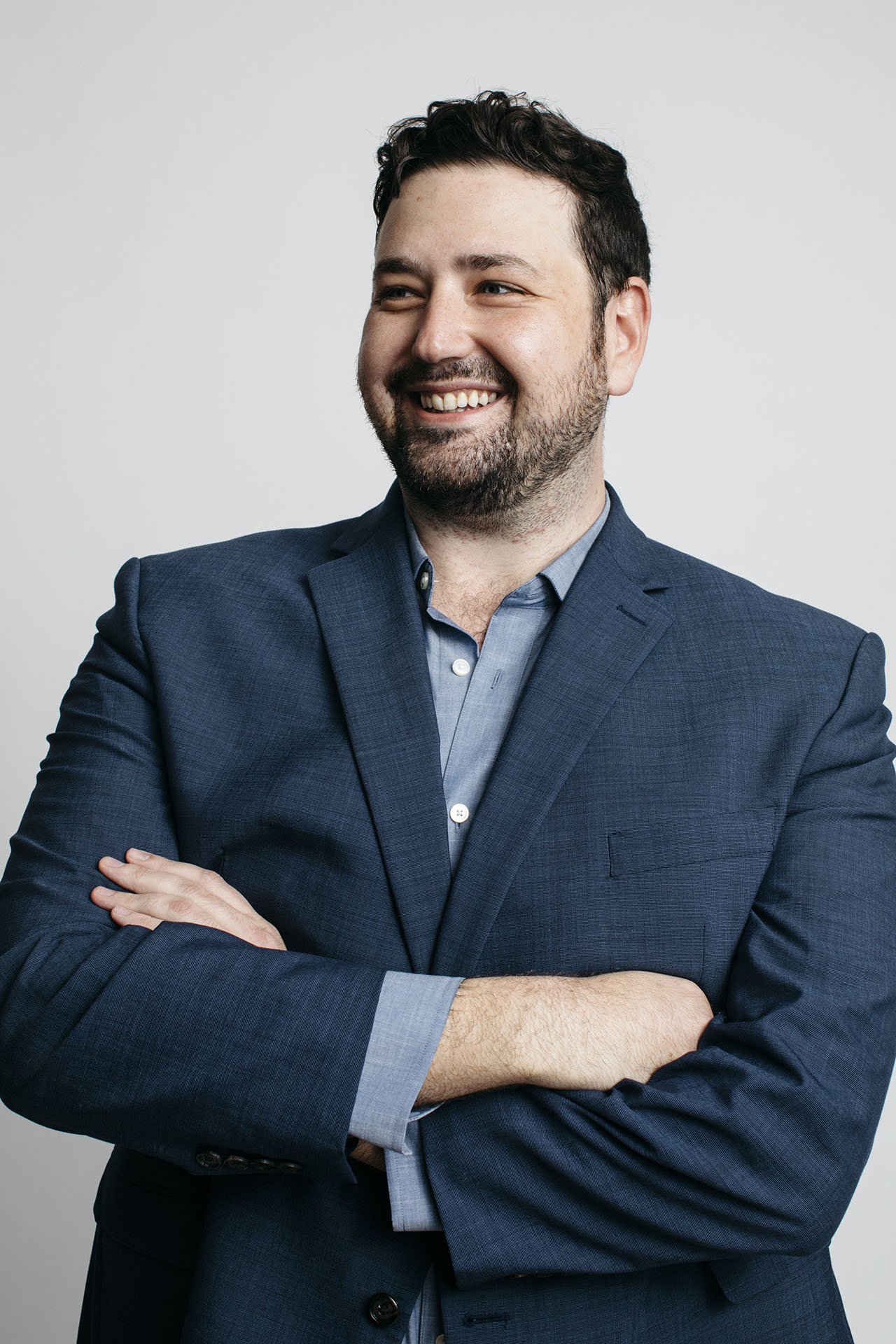 On any given day, Benjamin Howard-Cooper can be found synthesizing thousands of data points for clients at Moody's Investors Service. "We help governments access capital markets and we help investors understand the risks associated with those investments," he says.
Before rising to his current position as assistant vice president and manager, Howard-Cooper was the company's lead analyst. In that role, he traveled all over New York state to analyze the credit of local governments and then transitioned to Moody's higher education and nonprofits group, where he covered universities, community colleges and nonprofits across the country. Now, he's in Moody's Paris office focusing on infrastructure and utility systems in Europe, the Middle East and Africa.
Howard-Cooper's career may have taken him across the pond, but he is a born and bred New Yorker who got his start in New York City politics. In high school, he interned in Gale Brewer's office, where he says he "really experienced firsthand what a public-service-oriented elected official looks like." He considers Brewer one of "two standout mentors" he has had in his career.
The other mentor was Anthony Crowell, the dean and president of New York Law School. Howard-Cooper interned in New York City Mayor Michael Bloomberg's office, where Crowell served as the mayor's chief counsel. "He was the one who really helped guide me towards Empire State Development and thinking about ways to partner between business in the private sector and the public sector as a way to maximize overall impact," Howard-Cooper says.
---
Rebecca Karp
CEO and Principal, Karp Strategies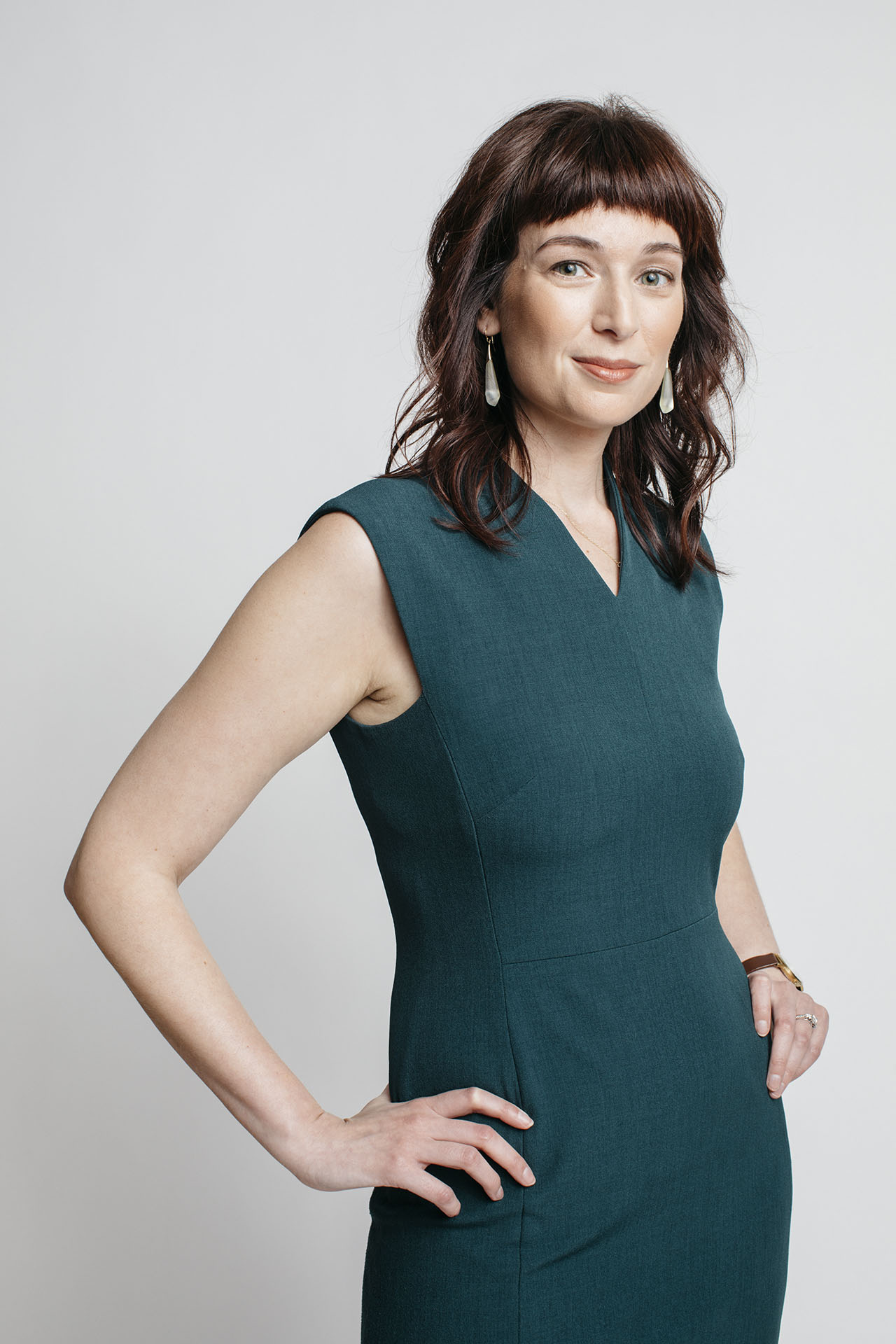 Since she was a child, Rebecca Karp has considered herself an urban planner. Both her parents were civically engaged in their community, and she often found herself thinking about the issues that they would discuss over the kitchen table. She just didn't know that the problems she had been grappling with since adolescence were in a field she could study and find employment in. "I was excited because I had found my tribe," Karp says. "I just realized for the first time that there is a vocabulary I could work with and resources I could find and people who are equally excited to talk about all of it together with me."
Karp got her master's degree in city planning at the Massachusetts Institute of Technology, and after a stint at the Port Authority of New York and New Jersey, she was recruited to BuroHappold Engineering, where she developed an affinity for consulting. Then, in 2015, she started her own company, Karp Strategies, which is certified as a women-owned firm. She now works with and supports organizations as varied as the New York City Economic Development Corp., the nonprofit Enterprise Community Partners and a private store chain aiming to provide affordable groceries in low-income neighborhoods. Karp's work involves solving the problems she has been thinking about her entire life. "The city is pulsing and alive and demands us to think through these big sticky questions," she says, "so we can create these incredible, thriving, healthy places to live and work."
---
Delaney Kempner
Press Secretary, Letitia James for Attorney General Campaign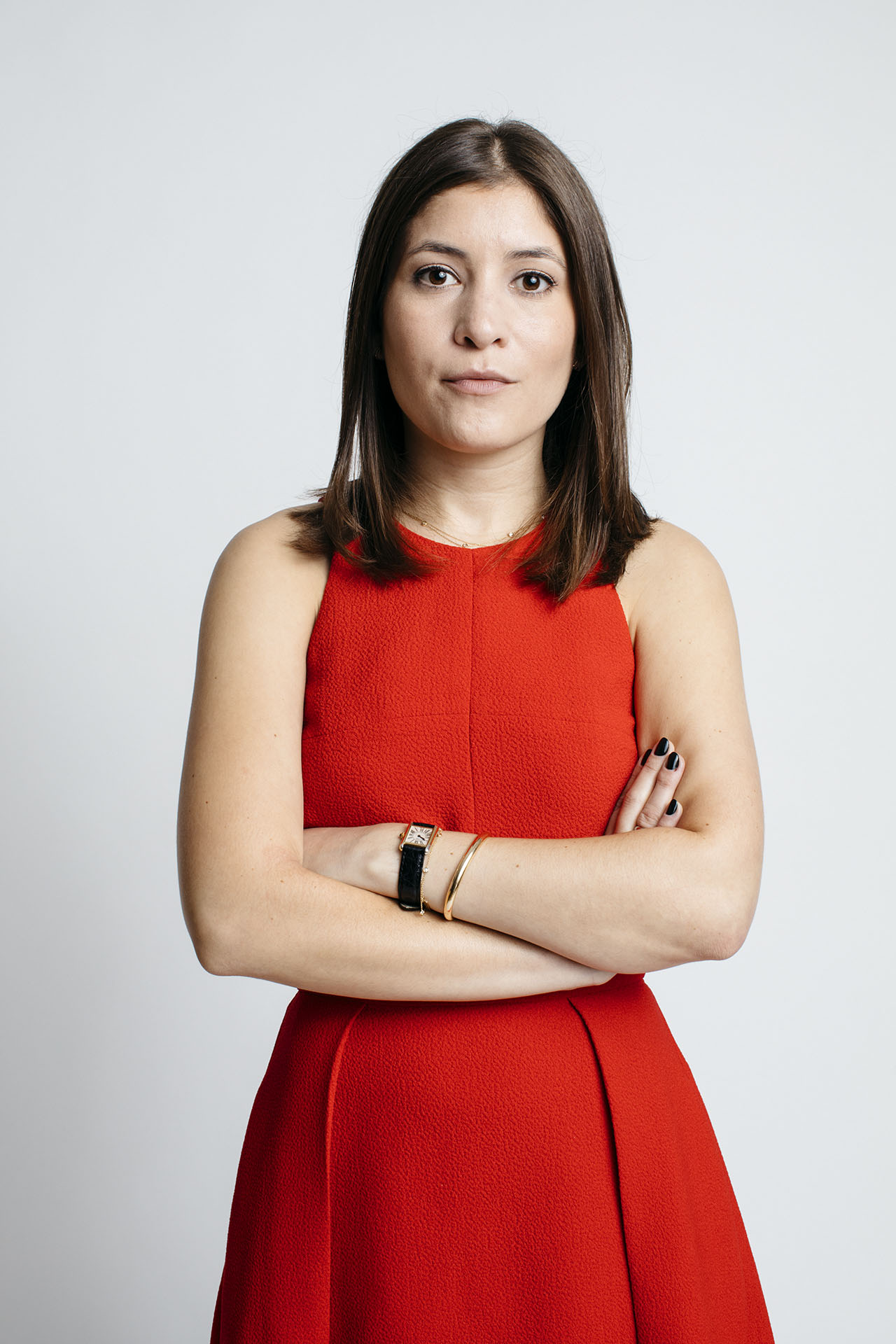 It's hard to avoid politics growing up in Washington, and it's even harder when your mother ran for U.S. Senate in Maryland in 2006 and your aunt is Greta van Susteren, the cable news anchor and frequent Donald Trump interviewer. "(They're) strong, passionate women – female leaders that really set an incredible example," Kempner says.
But she blazed her own trail, moving to New York and joining SKDKnickerbocker before getting a job with New York City Public Advocate Letitia James. Kempner's past six months have been spent on someone else's trail, criss-crossing the state with the Democratic attorney general candidate, from Buffalo to Long Island. Kempner was the campaign's first staffer and serves as press secretary, guiding coverage of the candidate who's expected to become the first woman of color to hold a statewide position in New York. While many observers tried to pin James' primary win on Gov. Andrew Cuomo's support, Kempner is the candidate's fiercest defender. "(That framing) takes a lot away not just from her and all the work that she did, but also the team that was behind her, that really worked their hearts out to get her nominated," Kempner says. Anybody watching knew Kempner was an all-star, stubbornly guiding coverage and ensuring James was never out of the public eye. Not bad for her first political campaign. She's not eager to make it a career just yet, but Kempner says she does want to keep traveling the state: "Hopefully with the next attorney general."
---
Bharati S. Kemraj
Senior Associate, Patrick B. Jenkins & Associates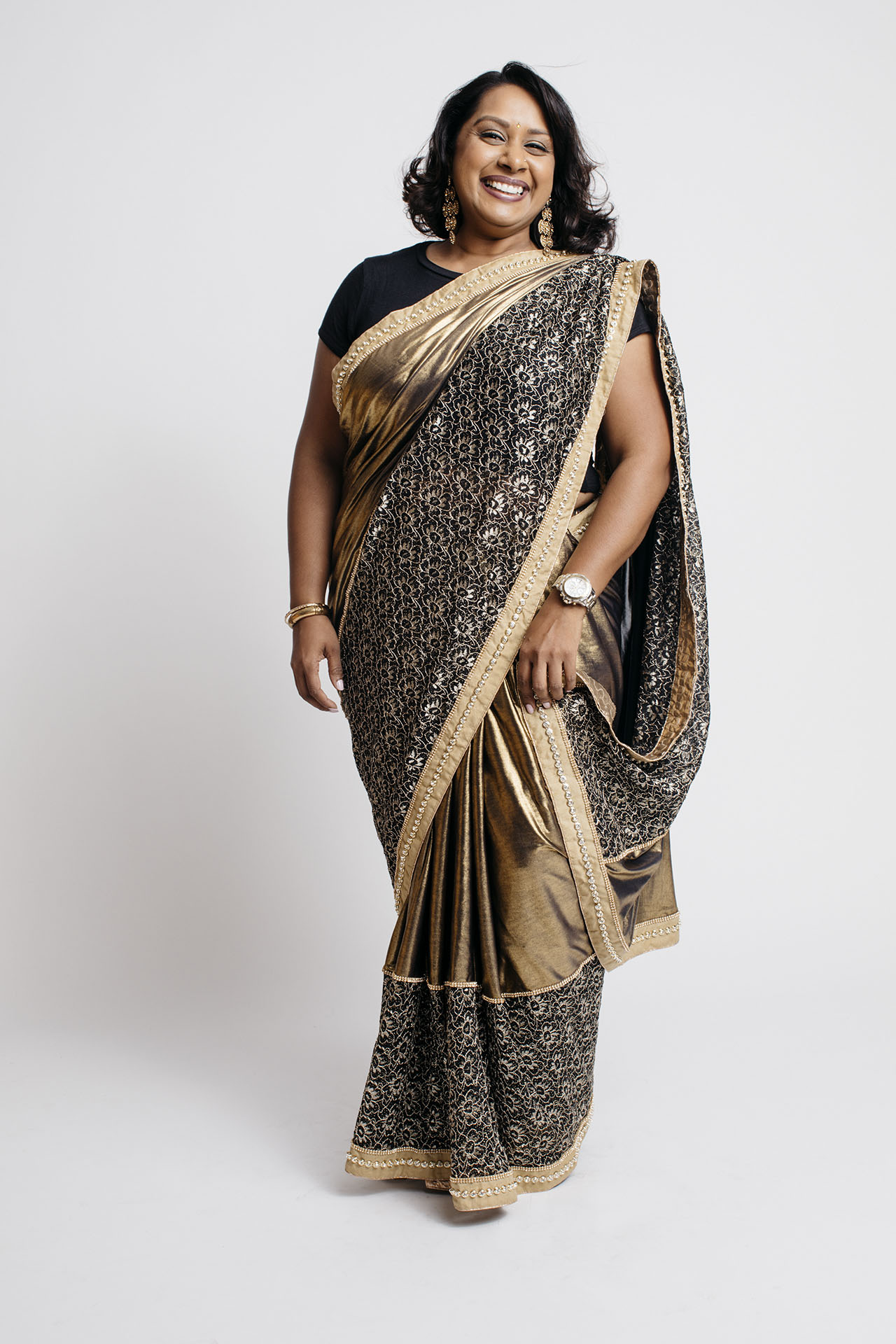 Bharati S. Kemraj moved from Guyana to the Bronx with her family when she was 7, the kind of experience she shares with many New York City residents. "I am a true New Yorker because I came from somewhere else and I watched my family work very hard as immigrants," she says.  
She grew up as a member of the Hindu temple where her father has served as a priest, and she remains actively involved, doing work through her temple – including as a dance teacher and choreographer – that she says keeps her grounded.
After college, Kemraj worked at BronxNet as a TV reporter. She then worked for Bronx Community Board 11 and as Bronx Borough President Rubén Díaz Jr.'s representative to local community boards, while also serving on Community Board 9.
Now at Patrick B. Jenkins & Associates, Kemraj is using her communication skills to build a stronger, more connected community. Her first assignment with the firm is to serve as the community liaison around the construction of four new Metro-North stations in the Bronx. Her job includes building personal connections with the area's local leaders. She has her finger on the pulse of the neighborhood and when issues arise from the project, she's supposed to help connect concerned residents with the correct people.
"We can only improve the quality of life," she says, "if we give access to the right resources for those who have and those who need."
---
Errol King
Global Head of Sourcing, Pipeline and Integration, Google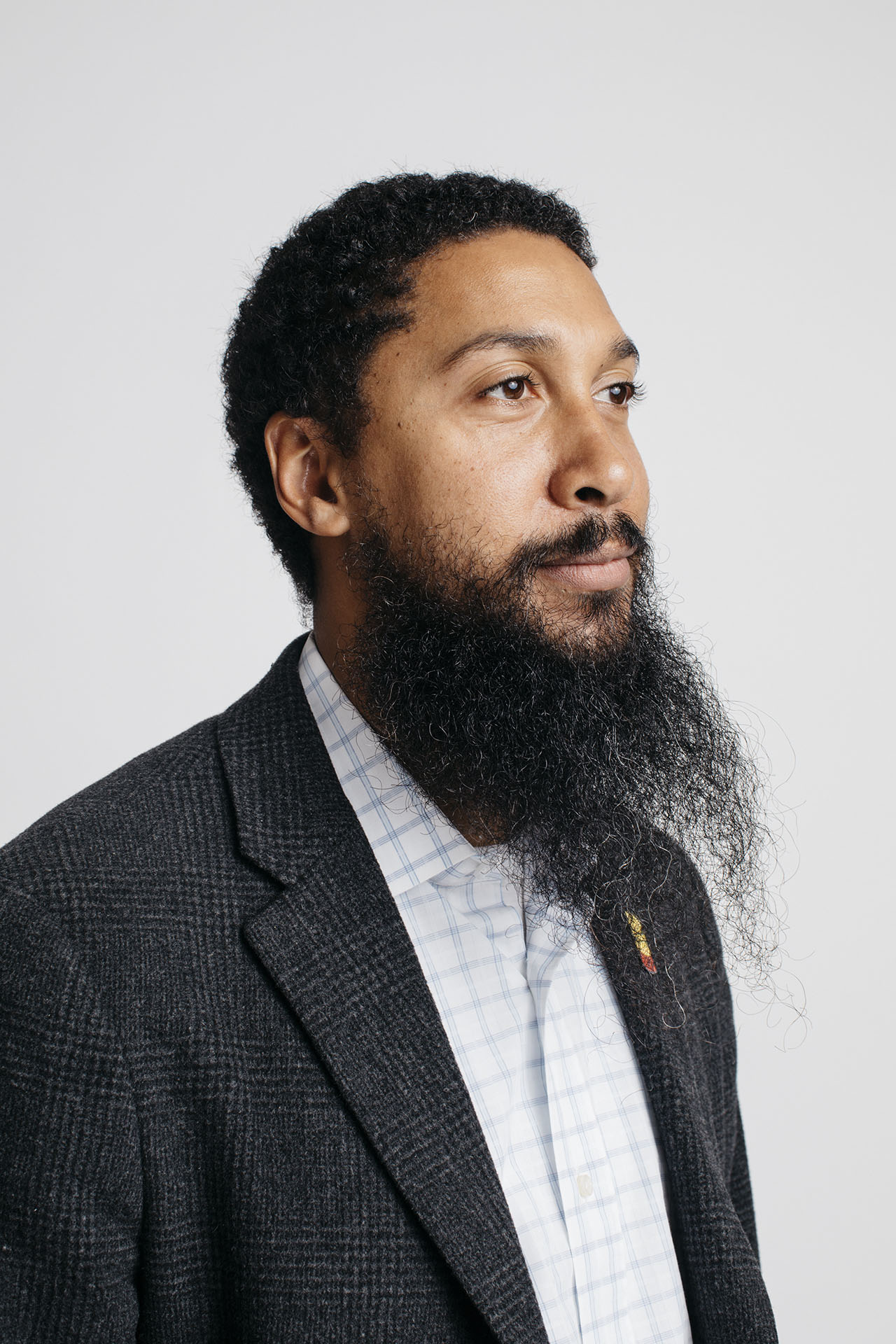 After leaving his role as the digital director of new media at 1199SEIU, Errol King was sure of one thing in particular: He wanted to help engage youths.
"I wanted to teach creativity and try to accomplish the same goal, except try to reach folks a little earlier in their lives in such a way that they would have more options and more flexibility," he says.
From founding an education-based gaming company that serviced nonprofit organizations, to launching Code Next – a program under Google that aims to "foster the next generation of Black and Hispanic tech leaders," according to its website – every step for the self-titled creative technologist has centered around this goal.
He even found a common thread between the accomplishments he takes the most pride in. He recalls a time at the National Society of Black Engineers conference, watching volunteers and students "building and sharing and discussing and really creating together, and I remember just (saying) to myself, this is what it should feel like. This is what learning and community feels like."
Asked about the people who helped him get to where he is today, he has the same community mentality. He credited his parents for instilling the values in him, students who came through the program and reshaped him with their ups and downs, a number of Googlers – even his adversaries. "There are people who fundamentally opposed my ideas," he says, "and by (the) nature of their opposition, made the ideas stronger."
---
Monica Klein
Founding Partner, Seneca Strategies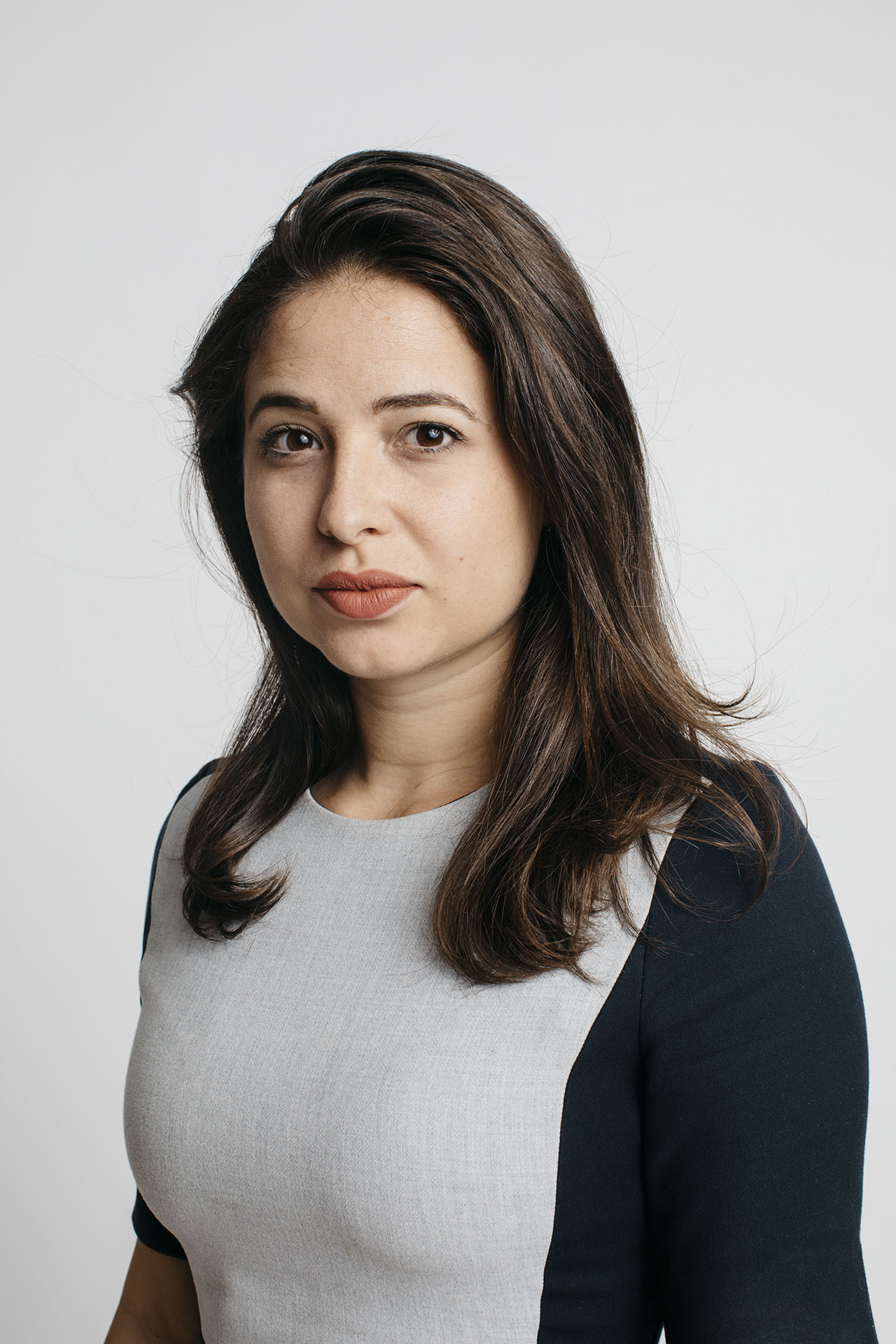 Monica Klein did not always know she would work in political communications. As a college student, she was simply an opinionated young woman who was unsure of what her future held.
"When I was in college, I wrote for the college newspaper for four years and I was the opinions editor all four years because I couldn't keep my opinion out of my writing," Klein says.
After speaking with friends and advisers, political communications seemed like the logical next step. Klein became an aide to New York City Mayor Bill de Blasio and worked on Hillary Clinton's 2016 presidential campaign. But it was after the election of President Donald Trump that she began her own independent initiatives.
In 2017, she co-founded The Broad Room, an activist training ground for young progressive women interested in becoming politically involved, along with her friend and business partner Elana Leopold. That naturally blossomed into Seneca Strategies, the political consulting firm that Klein and Leopold launched. Congressional candidate Liuba Grechen Shirley and state Senate candidate Jessica Ramos were two of their first clients.
"Working with these women inspired me to continue this work because what they're doing is so incredible and so courageous," Klein says. Klein also wants to help more young women enter the political communications field. She credits consultant Rebecca Katz with showing her the ropes.
"She taught me so much of this," Klein says. "I would love to be able to do that for other young women."
---
Ben Kleinbaum
Senior Vice President, Capalino+Company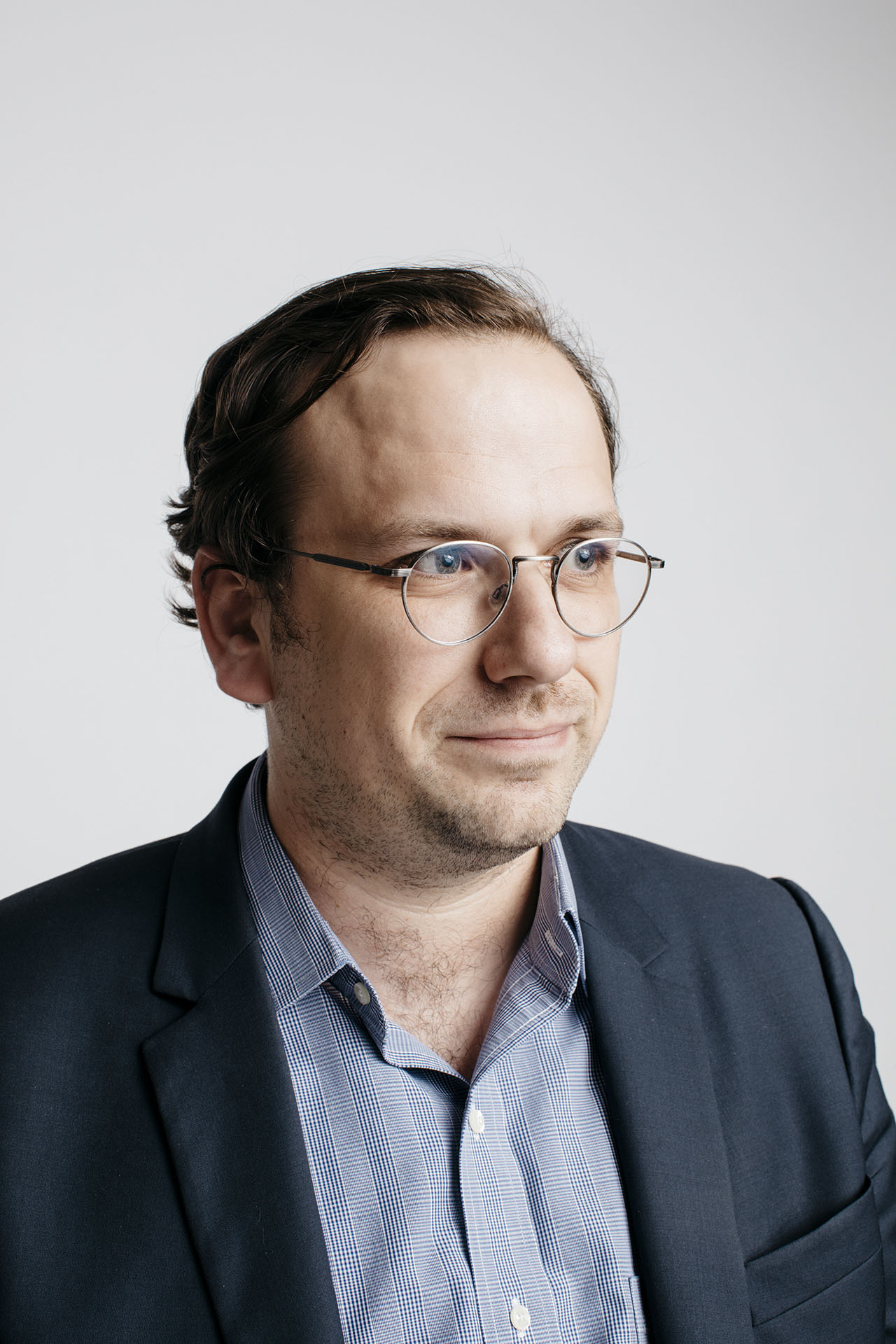 In 2009, Ben Kleinbaum was bored at a college party where he didn't know anybody, so he picked up a nearby book about Robert Moses and started reading. He soon realized how much local policy matters. Kleinbaum, a third-generation New Yorker who grew up on the Upper East Side, says he used to think primarily about national issues. But after reading about Moses, he decided to reorient himself toward New York City policy and politics.
After college, Kleinbaum worked on political campaigns for a while. "Campaigns are fun," he says, "but it's a terrible lifestyle."
He grew more interested in the policy matters, and went on to get a master's degree in urban policy from The New School. He had a connection at Capalino+Company that led to a part-time job. Initially, he didn't know much about lobbying or the New York City Council, and he credits James Capalino with showing him the ropes.
Now he's a senior vice president at the firm and co-leads the legislative and political affairs practice group. He works with various organizations, including nonprofits seeking city funding, private companies, trade associations invested in a public policy matter and real estate developers who need guidance on land use.
"My favorite part of the job is working with such a wide range of groups and a wide range of neighborhoods," Kleinbaum says. "I really get to learn about how the city works and hear about interesting ways to keep improving the city."
---
Ilona Kramer
Vice President, Nonprofits, Kasirer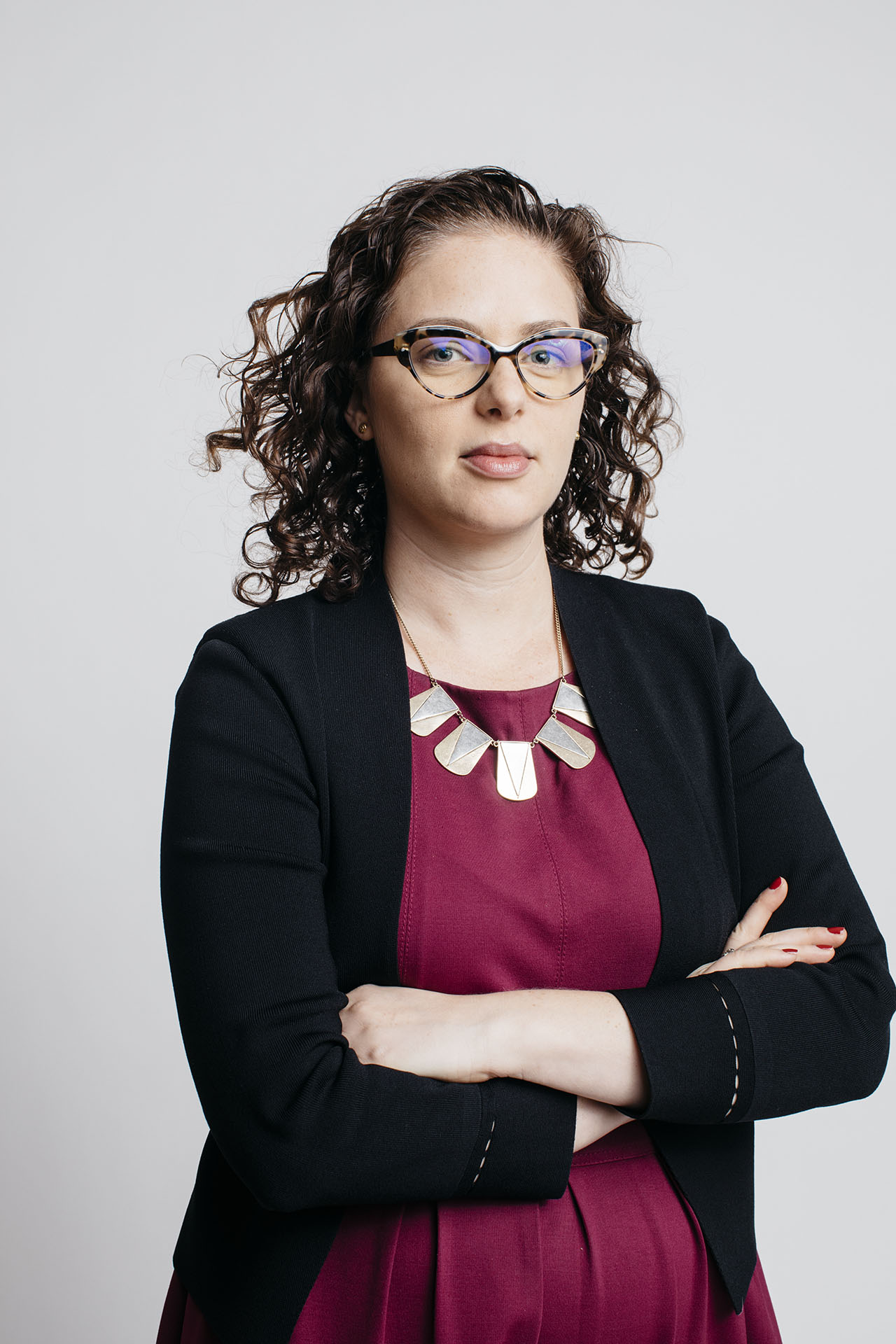 Slow and steady can win a successful lobbying campaign, according to Ilona Kramer, vice president for nonprofits at Kasirer, but she still likes to move at the same brisk pace she learned as a 400-meter sprinter in high school. Like a runner, she has an awareness of just when to exert maximum effort in order to reach the finish line. Conveying urgency at the right time is likewise key to how she helps clients move through the cumbersome processes of local government bureaucracies.
This approach has helped nonprofits get ahead in a variety of ways, whether it involves securing community board support for a needle exchange program or winning city funding for community-based organizations. In any case, she says "translating and navigating bureaucracy" is how she gets her 30 clients to where they need to be. Her current role came after 10 years of experience in local government, including a tenure as chief of staff to then-New York City Councilman Daniel Garodnick, who gave her a start in politics as an intern.
So how did she end up at Kasirer rather than in public service or as a lobbyist at a nonprofit? At the end of the day, the Wesleyan University graduate says "the work is basically the same" at her current position, except that she can spread her knowledge of New York City bureaucracy even further. No matter what she's doing, she's always looking to help people pick up the pace of social change.
---
Max Rose
Candidate for New York's 11th Congressional District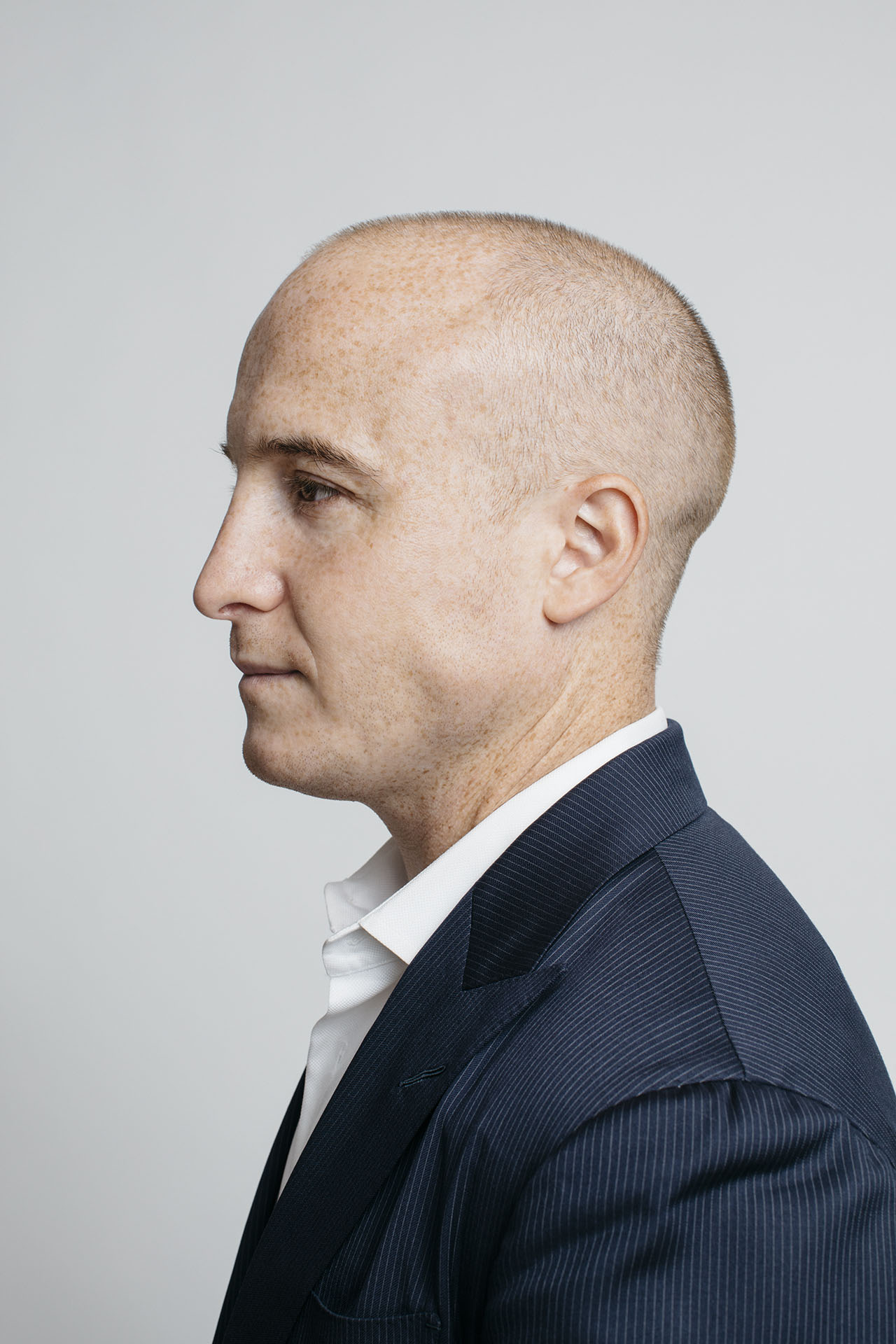 The average age of a member of the House of Representatives is 57. Max Rose, the Democratic congressional nominee for New York's 11th District, is turning 32 soon.
"I remember back to enlisting and a plain desire not to be on the sidelines," Rose says. "That's why I'm running today. That's why I want to continue to serve. Because I know we can do better."
An Army veteran who served in Afghanistan, Rose remains a member of the National Guard. Rose worked for the late Brooklyn District Attorney Ken Thompson and as chief of staff for Brightpoint Health, a nonprofit network of outpatient clinics for the poor and homeless.
He attributes his decision to run for Congress to "the failure of politicians." He says, "There's no silver bullet here. It's been a generation of failure to address things like an affordability crisis, gun violence, skyrocketing health care costs, educations costs, commuting time, the opioid epidemic and eventually it's just too much and enough is enough."
Rose recalls that bipartisan congressional action saved his life in Afghanistan. Congress allocated funding to outfitting Rose's vehicle with extra armor. "That's something that we should be able to do and it applies to much bigger things than just armor underneath a vehicle," Rose says. "We should be able to do that for an interstate highway act or attack public health crises. It's no longer cute, Congress' ability to not get something done. … It's a national security threat and it's got to be addressed."
---
Rafael Salamanca Jr.
New York City Councilman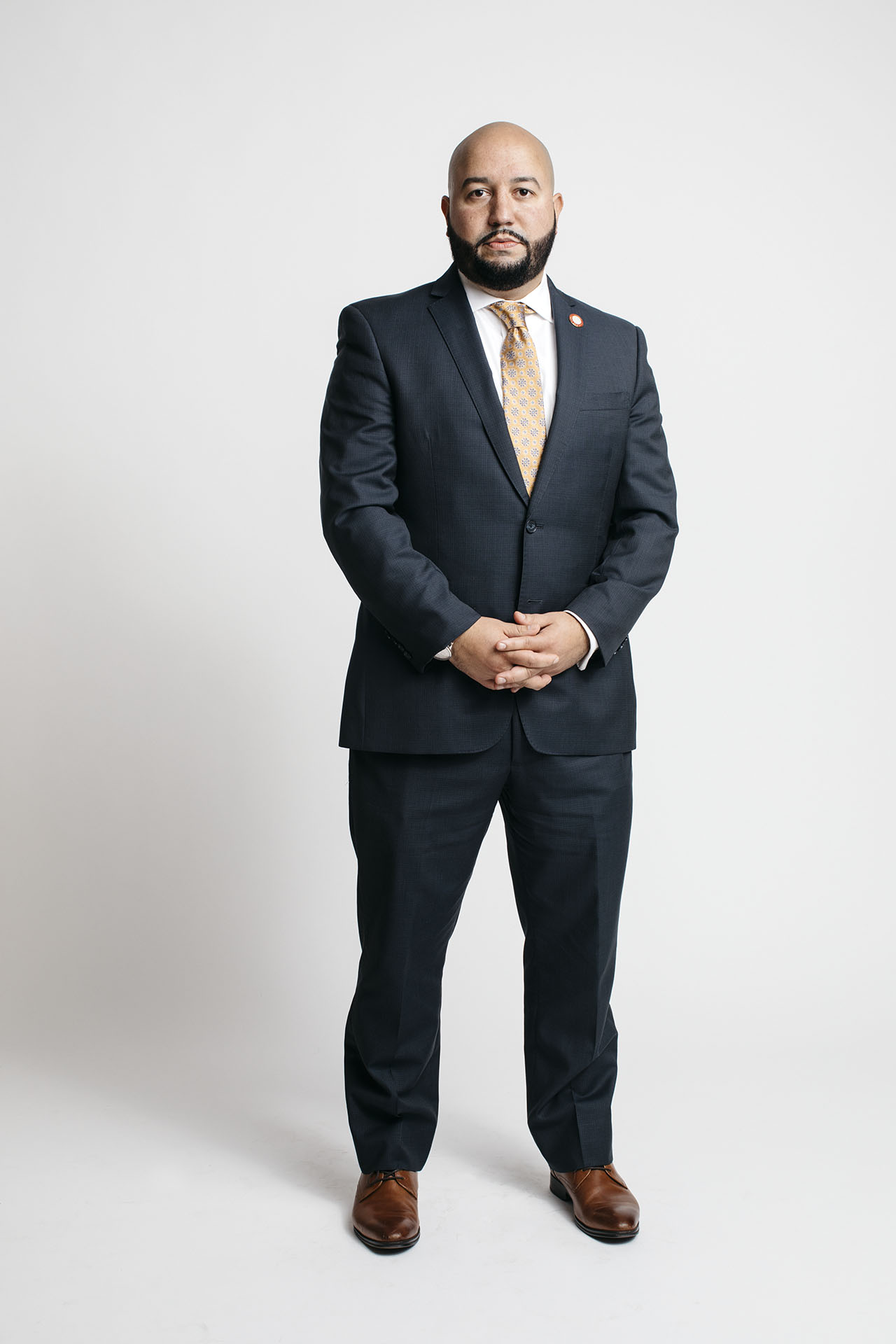 Rafael Salamanca Jr. was a 25-year-old working for a nonprofit in his native South Bronx when he stumbled into politics. He was told to attend a community board meeting and get a letter of support for his employer's plan to redevelop a lot that was owned by New York City. But he was so taken by the process, "the first level of government," as he calls it, that he applied to join the community board right away.
A decade later and Salamanca was becoming elected as a city councilman in February 2016. A couple years after, he earned one of the council's most sought-after positions: Land Use Committee chairman. Now he gets to oversee the very process that got him into politics in the first place, reviewing major developments all across the five boroughs. But the former district manager for Bronx Community Board 2 remembers where he came from.
"I'm very community-oriented," he says. "If a nonprofit or a developer wants to build and they call my office, the first conversation that we have is, 'You need to go speak to the local community board.'"
Salamanca has a real passion for building, beaming with pride as he talks about new developments in his South Bronx district, such as La Central, with almost 1,000 units of affordable housing, or Spofford, where a former juvenile jail is being converted to housing, parks and industrial space. "We converted a former jail into a gem for the community," he says.
---
Jake Schonfeld
Head of Digital, SKDKnickerbocker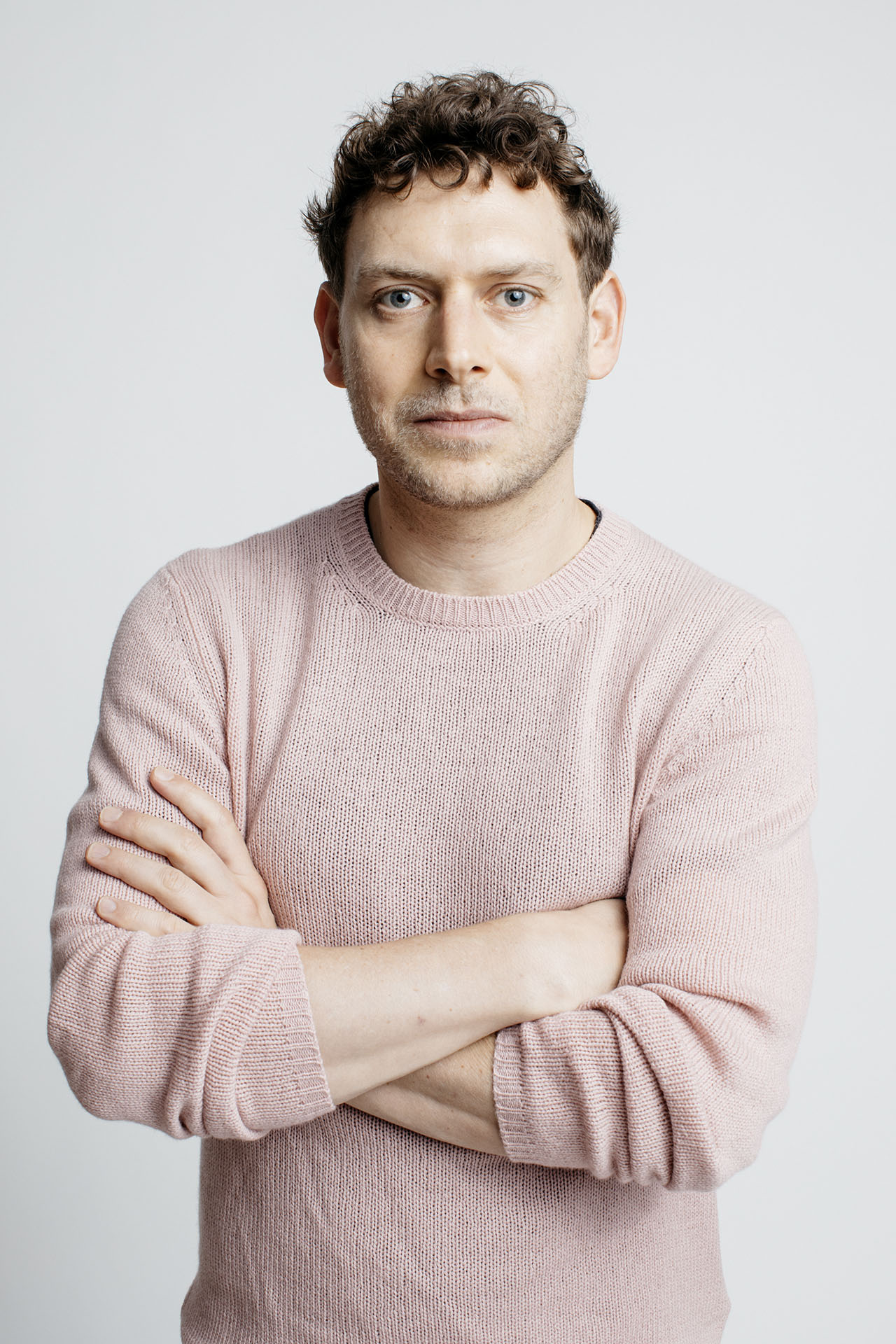 For Jake Schonfeld, the name of the game has been adaptability.
Today, Fortune 500 companies, labor unions, political committees and everything in between personally seek him out for his creativity, strategic counsel and ability to effectively apply business solutions. But in molding his professional niche, Schonfeld has spent a lot of time jumping between countries, and that meant repeatedly "building a network of professionals who know and trust you. Every time one moves, (one) effectively starts from scratch," he says.
After studying political science and history in Canada, Schonfeld went to Paris for a year to learn French, London for his first master's degree, and then back to Canada where he served as a policy and communications adviser to the now-mayor of Toronto, John Tory. Then it was to France again to earn his MBA before coming to New York City.
Fortunately, building networks of people is his forte, and it has served him well, even as he transitioned into his first public sector role as the chief of staff to the head of communications of AOL, and then veered slightly to branding, which he quickly realized he loved.
When SKDKnickerbocker came along, it was an easy decision. "It seemed like a coming together of everything that I have done," he says. "I feel extremely lucky in that sense."
Although those who have worked with Schonfeld would argue that luck had little to do with it.
---
Ian Straughter
Business Development Director, New York City Mayor's Office for People with Disabilities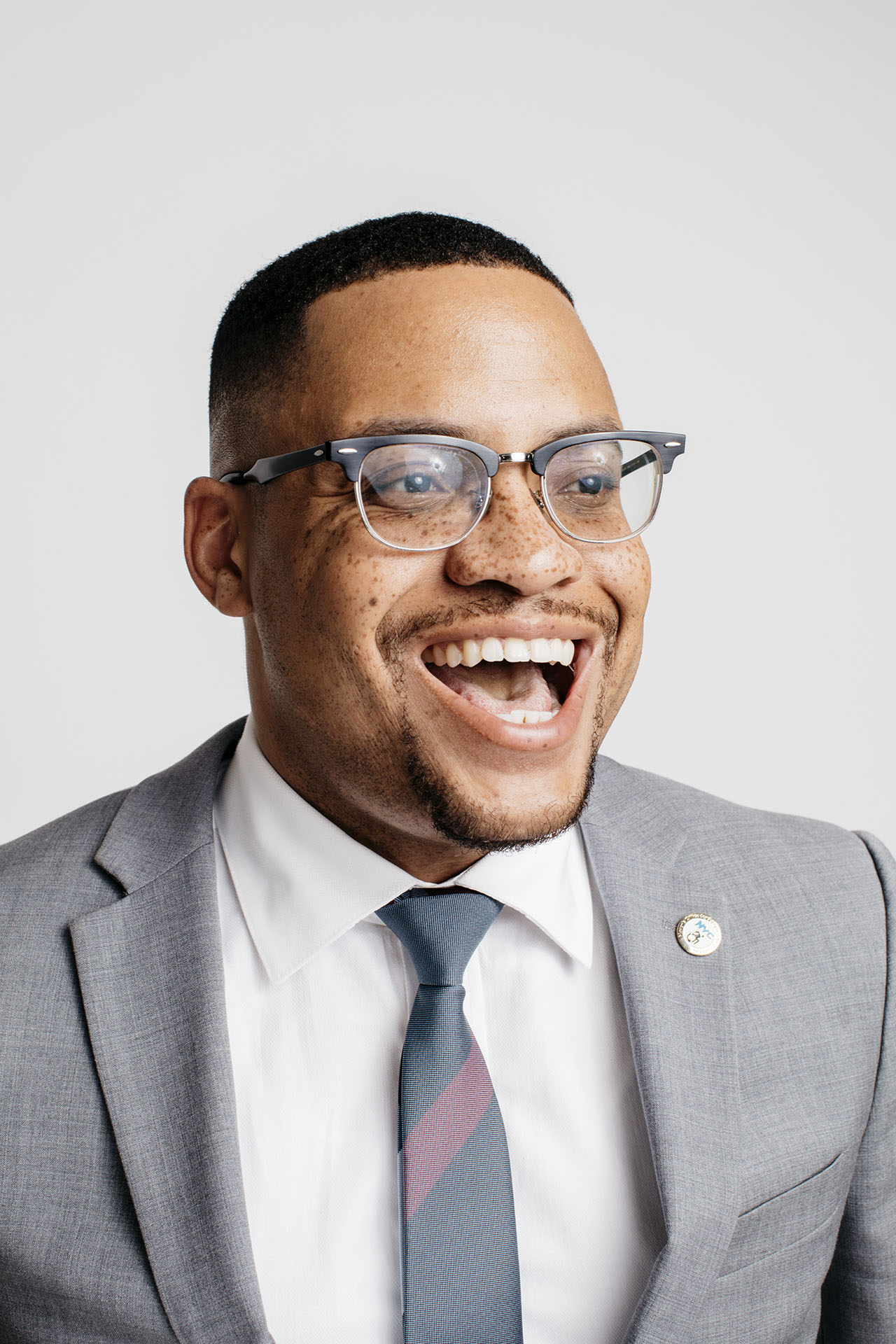 Ian Straughter wants you to hit rock bottom. When he was fired from his first director position at a nonprofit after six weeks, he couldn't make sense of it. But unexpected unemployment led him to a job at another nonprofit where he first met his current boss at the New York City Mayor's Office for People with Disabilities – the agency where he has been the business development director for a year now. "I think everyone needs to have a rock-bottom moment," Straughter says. "So when they encounter adversity or an obstacle, they can look it right in the face and say, 'No worries, I've got this.'"
That's the mindset Straughter has used to tackle widespread unemployment among New Yorkers with disabilities. At the office's NYC: ATWORK initiative, Straughter works with companies to develop customized recruiting strategies for hiring people with disabilities of all kinds – physical as well as mental and developmental disabilities, which Straughter says often can go overlooked in inclusionary hiring practices. Eighty percent of New Yorkers with disabilities are unemployed. "We're working to bring that number down to as close to zero as possible," he says.
Straughter was raised in Hackensack, New Jersey, by a single mother who worked anywhere from two to four jobs at a time. "I do pride myself on hard work, and really believing in what it is that you're doing," he says, attributing his work ethic to his mother. "I think that's an important aspect in finding your success."
---
Deidre Sully
Director, Public Health Solutions, NYC Smoke-Free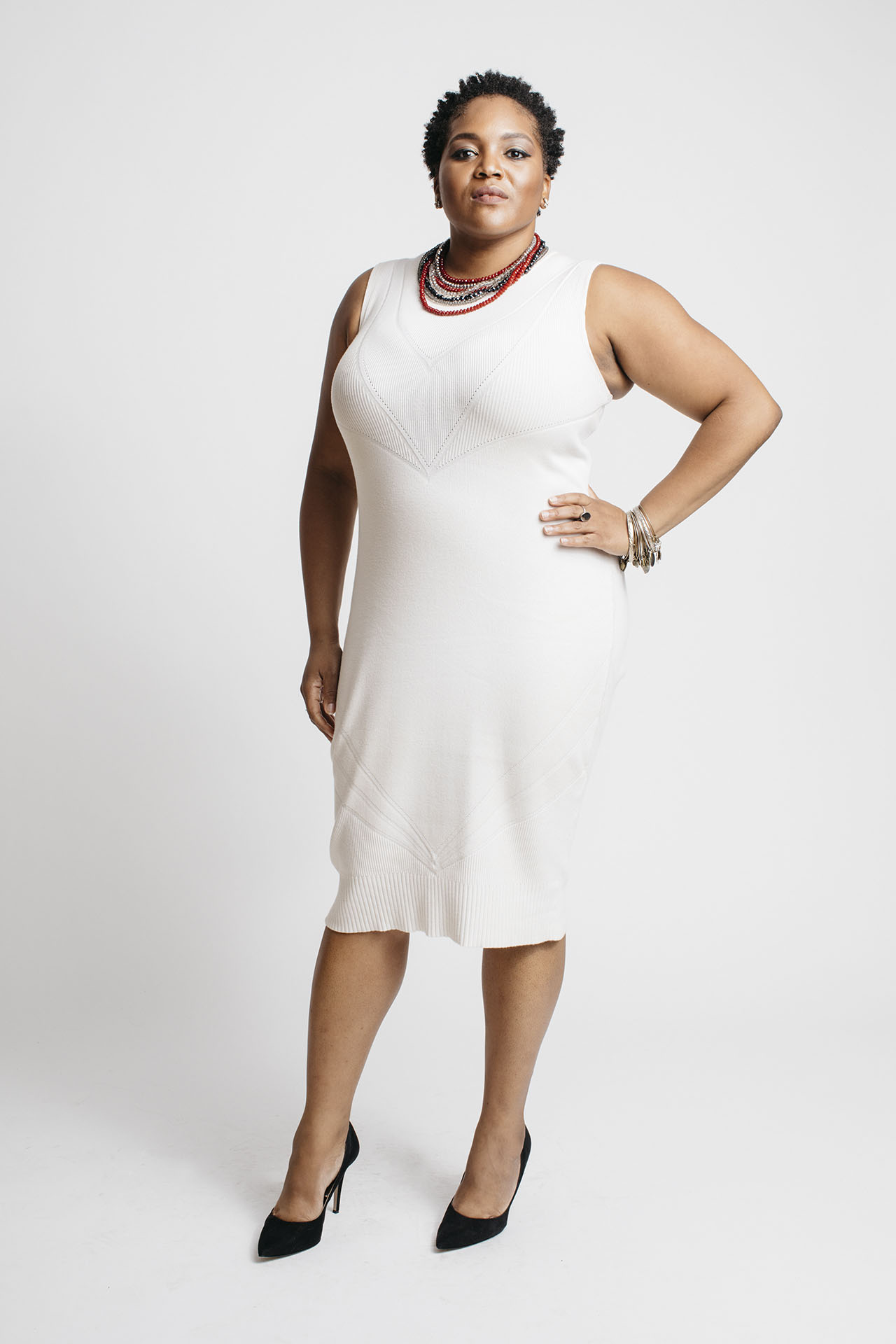 Deidre Sully once considered specializing in obstetrics and gynecology, but decided it wouldn't help as many people as she wanted. So she went into public health, an interest for her ever since her grandfather's smoking turned her off to cigarettes as a child. She studied public health as a master's student at Boston University.
Nowadays, she leads a nonprofit campaign to eradicate smoking in New York City, and in her free time, she helps a nonprofit promote menstrual hygiene in homeless shelters. "I'm at a point in my career when everything I do is centered around public health and building awareness around that," she says.
Despite spending more than a decade in public health, one segment of the population often makes her reconsider her approach – teenagers. "I have to be mindful with them about talking about the now," says Sully, when it comes to warning about the dangers of tobacco. Sully has to engage young people with an open mind. "They can teach you a lot about yourself."
She also has to keep up with the tobacco companies that seek to stay one step ahead of regulators and public health advocates. Are electronic cigarettes a harm reduction tool or just another deadly project? No one knows quite for sure, but when the research comes out, Sully will likely be among the first to know because the latest happenings in public health are never far from her mind. "I am a nerd," she says. "I try not to be."
---
Eli Szenes-Strauss
Director of Political Affairs, Planned Parenthood of New York City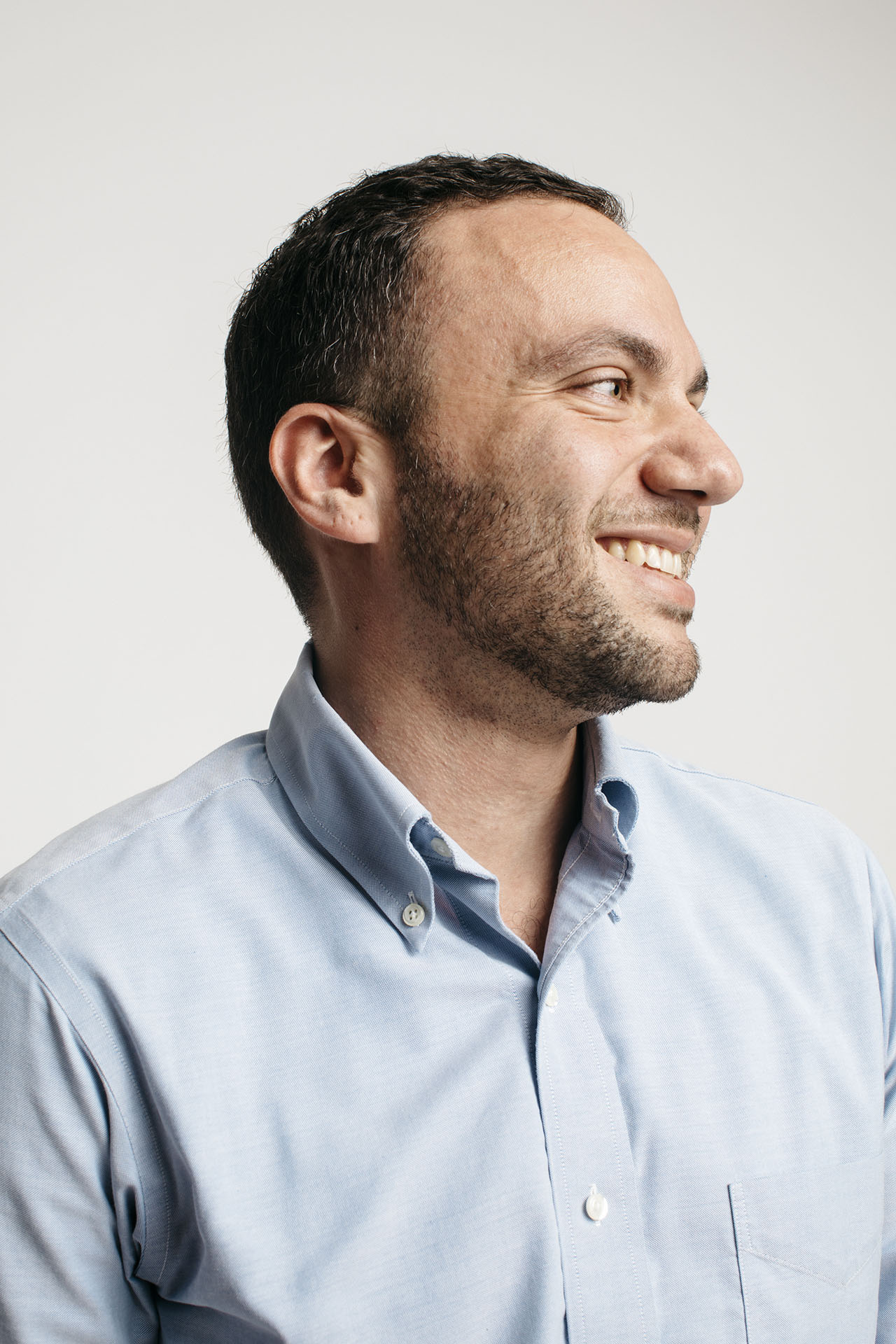 Eli Szenes-Strauss has been politically woke ever since he learned what a Sandinista was as a 4-year-old listening to the grown-ups talk at synagogue. His exposure to leftist politics continued during his studies at the left of left Oberlin College in Ohio.
Later, he turned to education through the New York City Teaching Fellows program. But politics had a way of pulling him back to the atmosphere of his childhood. After a multiyear tenure in office of state Sen. Brad Hoylman, a Manhattan Democrat, Szenes-Strauss was ready to put into action the grassroots energy that he felt running through him.
Now he is the director of political affairs at Planned Parenthood of New York City at a time when abortion and reproductive rights have sparked a major political debate across the country. The organization is one of the leading advocacy groups in the city, with a presence expected at any protest having to do with sexual and reproductive rights. "Part of my job is making sure ... that we have folks there," he says.
Besides mobilizing grassroots activists, Szenes-Strauss also oversees the political endorsement process for city candidates, which in his first campaign season in the job included throwing the advocacy group's support behind successful challengers to former members of the state Senate Independent Democratic Conference. On any given day, his focus could be on direct action, fundraising or anything else having to do with showing that Planned Parenthood is a force to be reckoned with.
---
Sunny Velez
Senior Policy Analyst, Real Estate Board of New York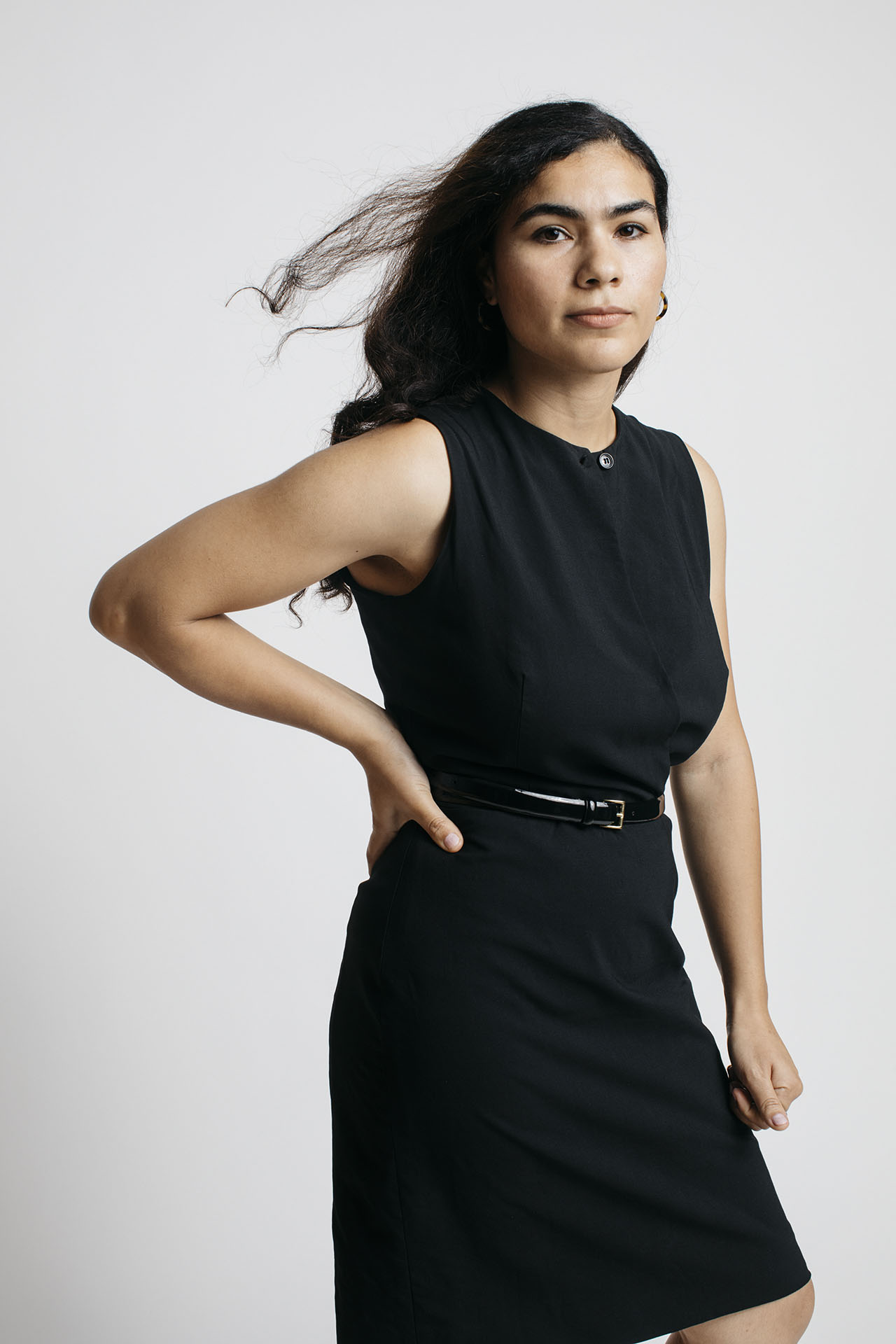 Sunny Velez has spent the past two years getting in the weeds. As a senior policy analyst at the Real Estate Board of New York, Velez acts as a policy interpreter, liaison and advocate for the board's members, which include owners, managers and developers of real estate properties. To keep up with the many policies that affect the real estate community – from New York City Council bills on carbon monoxide detectors to legislation on lead levels – Velez must quickly become familiar with complicated codes and regulations. She says she is constantly exploring how to make important policies more workable: "How do we take into consideration the really important public safety aspects but respond in a way that is actually going to further the health goals of the city?"
Growing up on Long Island, Velez looked up to her single father, a carpenter, for career inspiration. While their work doesn't often intersect, Velez counts on her father for practical advice.
Practicality is something Velez highly values. "I think we all just want to make the world a better place, quote-unquote," she says. "As someone who's getting out of college, you're very motivated and you have a very specific vision. But that has to be met with the practical reality of economics and how policy actually works on the ground. You can't just legislate anything; you need to have a practical understanding of the impacts of what you're proposing and whether or not it's going to work."
---
Matthew S. Washington
Deputy Manhattan Borough President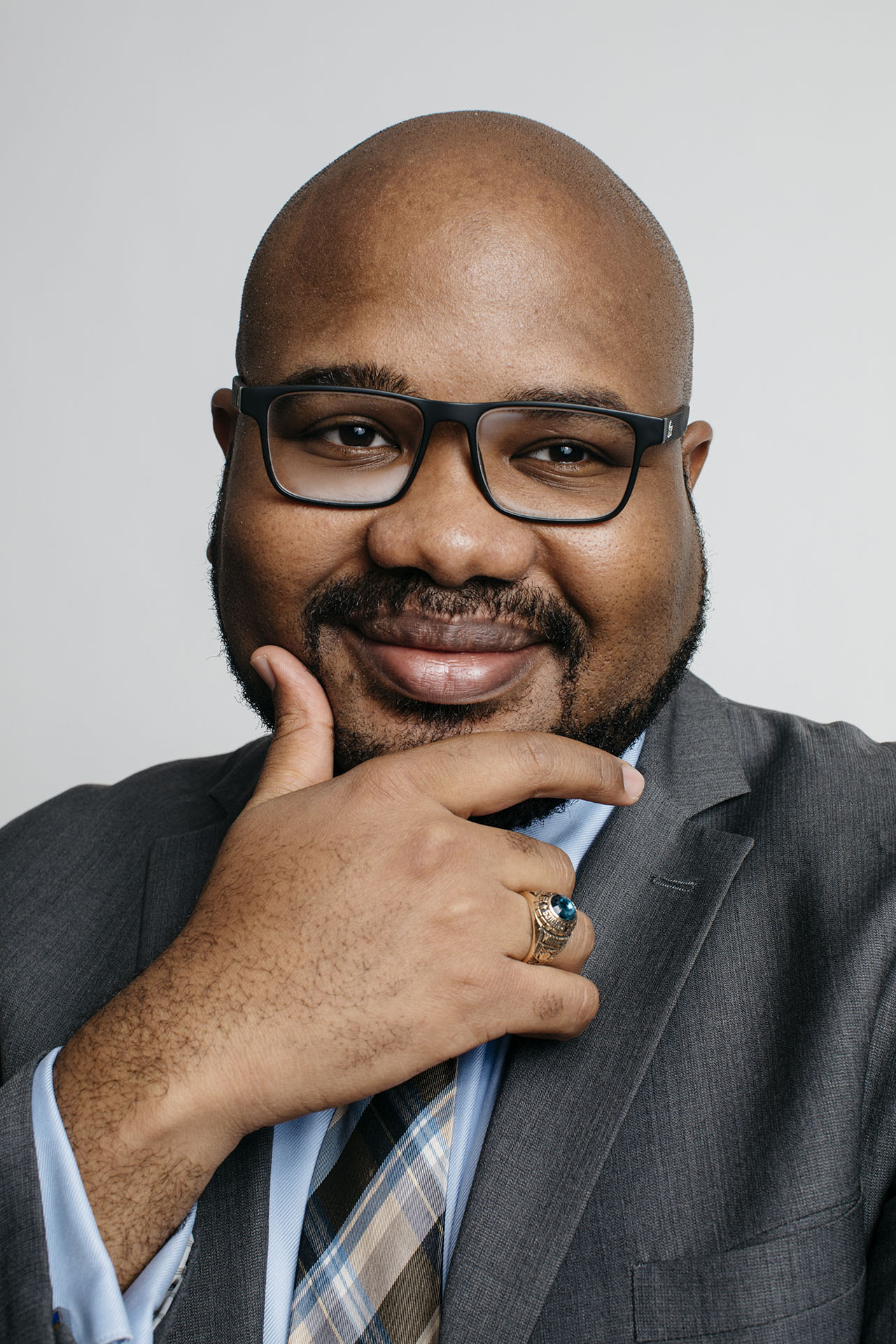 Matthew S. Washington certainly knows his way around Manhattan. He was born and raised in East Harlem, attended high school in Hell's Kitchen and served six years as chairman of Manhattan Community Board 11 – where he got to know then-New York City Councilwoman Gale Brewer, who would later take him on as one of her deputies in the borough president's office.
His work includes everything from budget allocations and economic development to ribbon-cuttings to task force meetings on pressing local issues like borough-based jails. But that doesn't mean his heart has always been in New York City politics. He has also worked for nonprofits and for the real estate company The Durst Organization. His current job was just one way to round out a set of skills learned through a wide range of experiences. "Being a lifelong New Yorker, I felt like I should do a spin in government at some time," he says.
The only time he left the city was during his college years at Alfred University, an upstate institution located in a one-stoplight town. He wanted to do the small-town thing, and his experience there has already led him to becoming the youngest member of the school's board of trustees. It's just one of many roles that he's had in the public and private sectors. But like all of the others he's had, they always seem to lead to something else for Washington. "I've seen so many of these things connected," he says.
---
Daniel White
Senior Executive, Geto & de Milly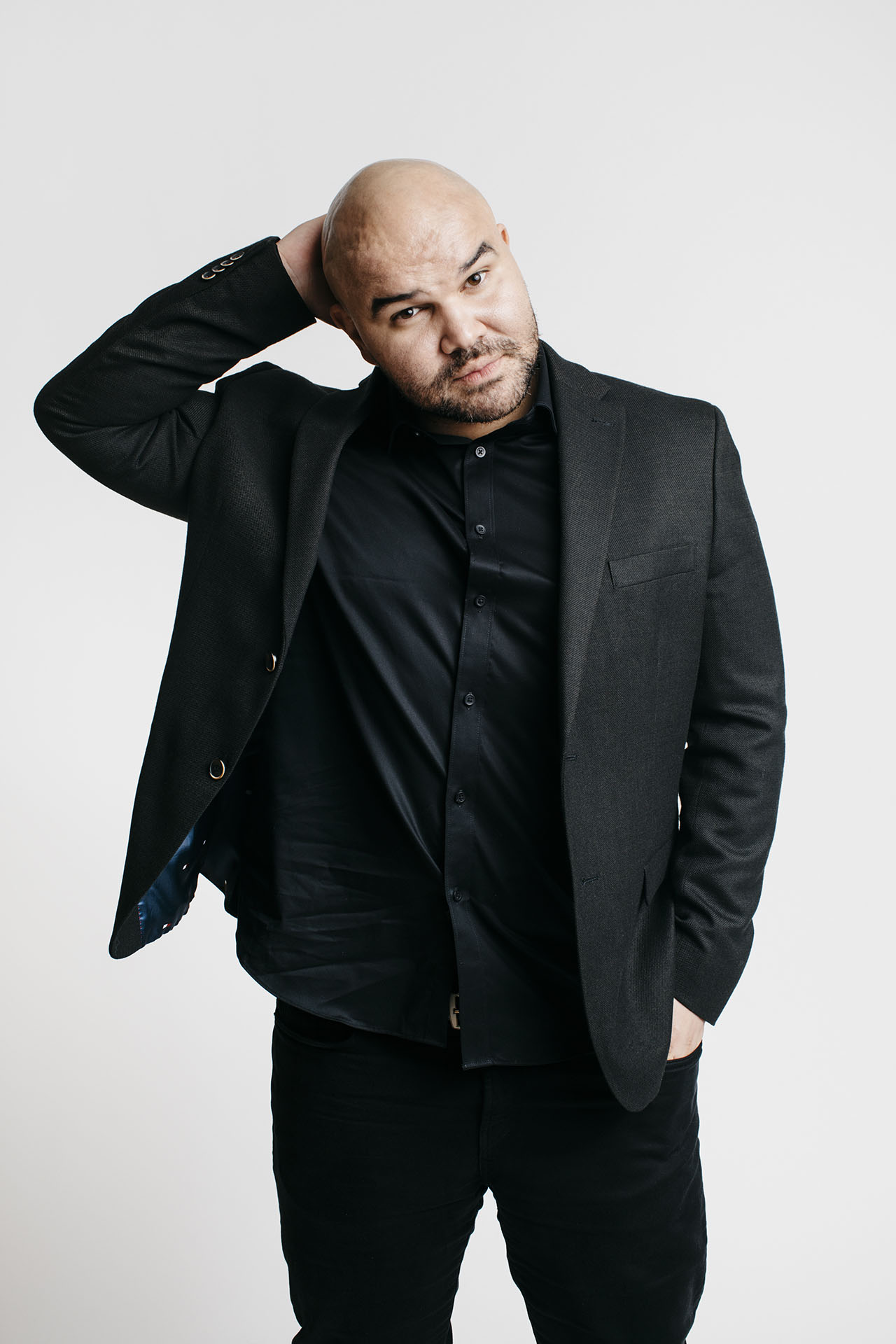 Civics is in Daniel White's blood. His parents first met when his mother, then a local news reporter, was covering a public demonstration spearheaded by his father, a community organizer. Since his childhood in Nashville, Tennessee, White knew that he would follow in his parents' footsteps in some way.
Today, White is a senior executive at the public policy and communications firm Geto & de Milly, where his work ranges from providing policy and community relations counsel to real estate developers, to representing the John McEnroe Tennis Academy on Randall's Island, which caters to youth from East Harlem and the South Bronx. As a self-proclaimed "massive soccer fan," White is especially excited about representing the city's first Major League Soccer team, the New York City Football Club. He also advocates for nonprofits addressing issues like health care, arts education and criminal justice.
In addition to the work he has done for New York companies and agencies, White is proud of the people he gets to work with – everyone from community board leaders to heads of academic institutions. "Our work, what's really great about it, is it puts us in front of so many fascinating people who are really deeply committed to ensuring a great future for the city," he says. "It means a lot to me to have close, trusted working relationships with civic leaders and to be in a position to move New York City forward, keep it competitive, and make it more equitable."
---
Emily Williams
Vice President, Global Strategy Group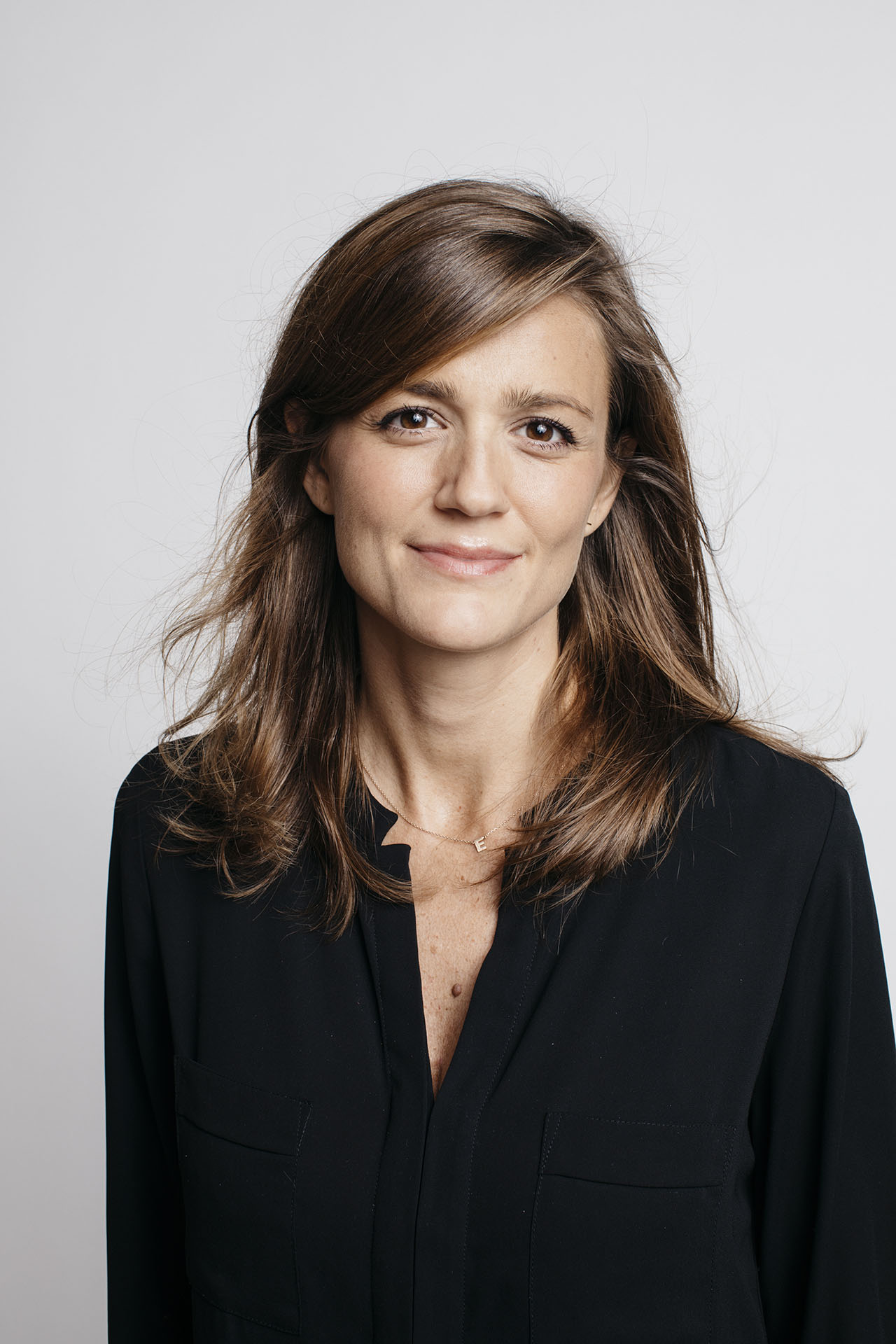 Having grown up in a political household, Emily Williams' career path felt inevitable.
"Even going and voting is something that takes me right back," she says. "I used to go vote with my parents in those old voting booths where you pulled the lever and it was like a crank machine. And I mean I loved it."
It was something she knew, but didn't necessarily want – at least not in the same way. Williams found her calling after a temporary job at a direct mail firm in Washington, D.C., where she worked after college. It was one of the first to pivot to internet advertising, fearing the death of direct mail, and Williams was asked to stay on to see the initiative through. At the start of the 2008 elections, she was one of the very few people with that expertise. From there, it was an upward trajectory. Today, Williams works with a mix of campaigns, advocacy groups and initiatives that "motivate people to take action." She likes having the "depth and breadth" of clients that she works with, and prefers to do it here, in the city she loves.
"I think that we forget that when we think about national organizations or national politics, it becomes kind of faceless. And I think that's something that I really like about working in politics in New York," Williams says. "You're still sort of closer to the community in a way that I really appreciate."
---
Malik Wright
Director of Legislative Affairs for New York City Councilman Jumaane Williams; President, Manhattan Young Democrats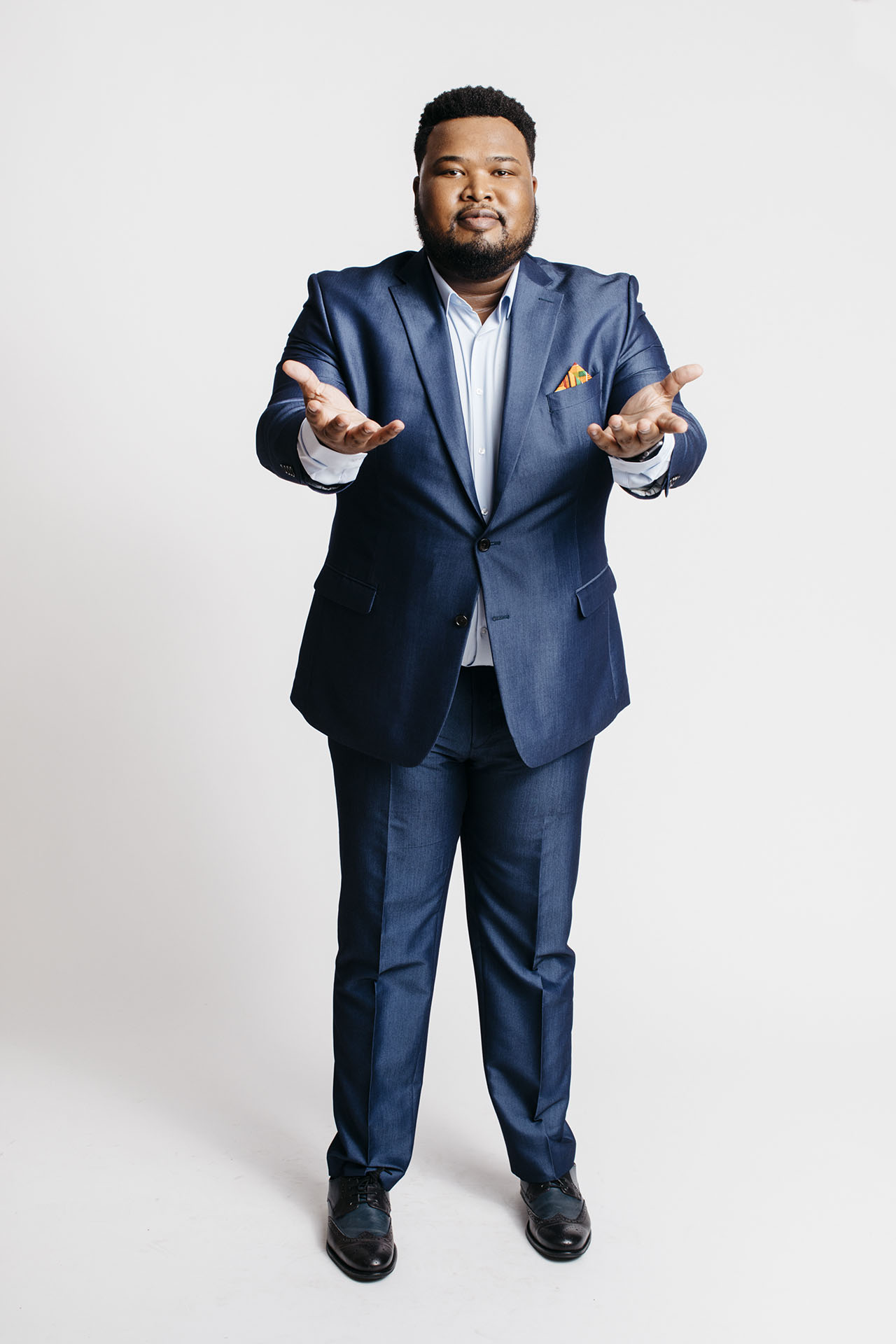 Barack Obama's presidency had Malik Wright feeling complacent. He had been involved in politics and working in government since he graduated from college, inspired by his grandmother, an active 1199SEIU member. But in the latter years of Obama's presidency, he had lost interest. Then Donald Trump won, and Wright's mindset changed. He had to get involved in public service and resist the new administration.
So Wright jumped back into politics with both feet. He had to challenge his own notions that playing politics meant Ivy League lawyers horse-trading and triangulating. After Trump won, it was important that people like him – "loud voices, big voices" – got involved. He brought that message to the Manhattan Young Democrats, where he was elected president in September 2017.
Wright sees the rash of young candidates getting elected as confirmation that other New Yorkers share his vision. He thinks Alexandria Ocasio-Cortez's primary victory was an important moment for young politicos. "When you're told that you can't do it, it's not true," he says. "You absolutely can do it."
Wright's work as an outspoken, progressive advocate earned him an invite earlier this year to join New York City Councilman Jumaane Williams' team. And he got along well with the proud radical. "This was probably the one council member who I would be a perfect fit for, because the other ones would probably be like, 'Get out of here,'" he says with a laugh. "He was the one person who would get it."