The 2021 Real Estate Power 100
The industry leaders navigating the coronavirus pandemic.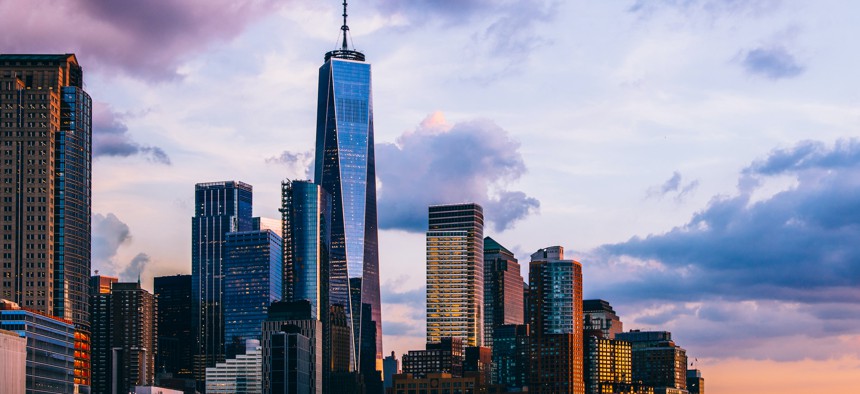 The coronavirus pandemic has hammered the real estate industry. In a matter of days, offices, restaurants and shopping centers went dark. In Manhattan, asking rents in major retail corridors fell by as much as 25% year over year. Filings to construct new buildings across New York City fell 22%, and at the end of 2020 just 10% of the one million office workers in Manhattan were working in their offices. A revolving door of tenants, both commercial and residential, are at risk of not being able to pay their rent.
Everyone in the real estate industry had to come up with solutions, fast. Landlords have been devising ways to convert empty office buildings into apartments, or working with tenants to avoid letting their properties go vacant. Some developers have weathered the storm, while others are barely holding on. Activists have demanded protections for hard-hit tenants, and the state Legislature responded with a moratorium on evictions that will remain in place at least until May 1.
City & State's Real Estate Power 100, which was reported and written in collaboration with journalist Sydney Kashiwagi, highlights the key industry actors, public officials, advocates and others who are navigating the crisis and positioning New York for a robust recovery.
1. Stephen Ross & Jeff Blau
Chair and Founder; CEO, Related Companies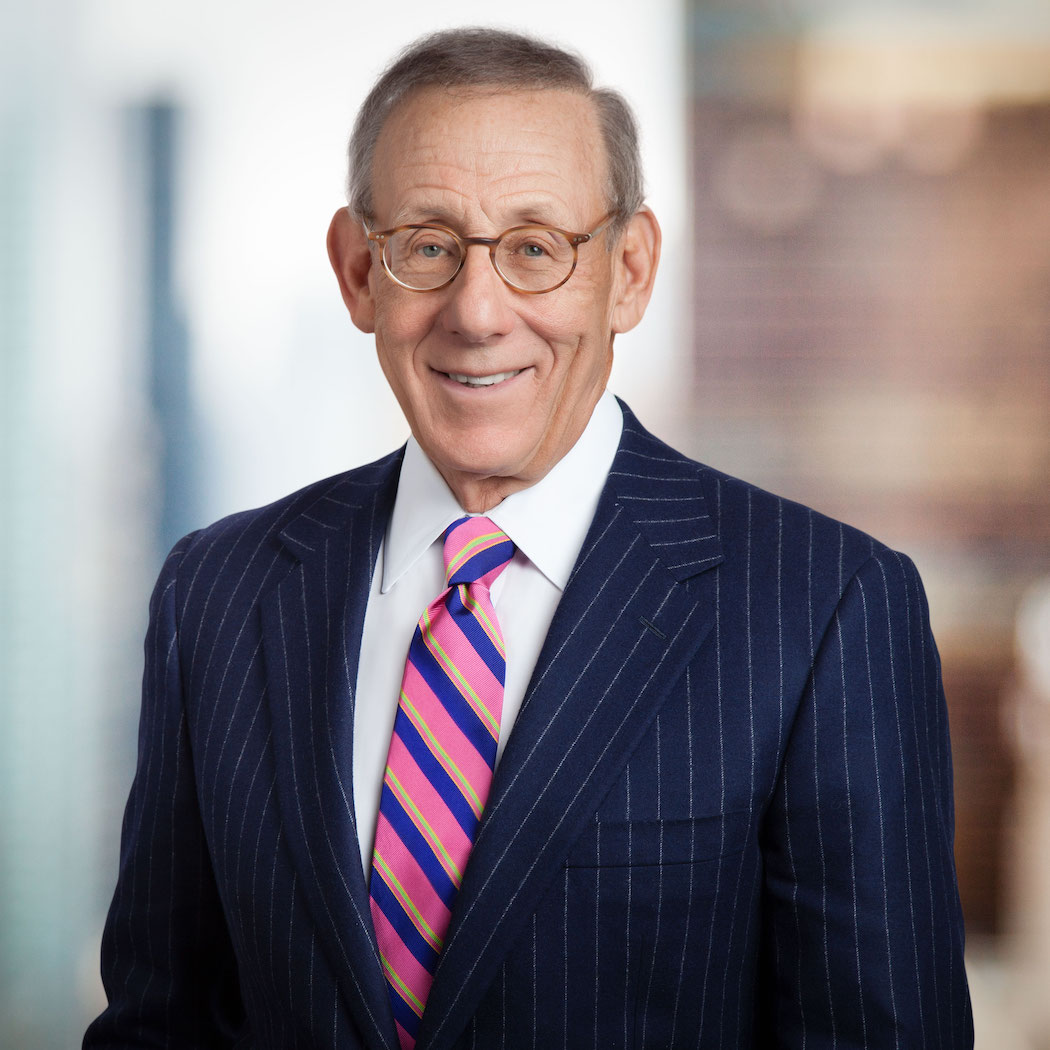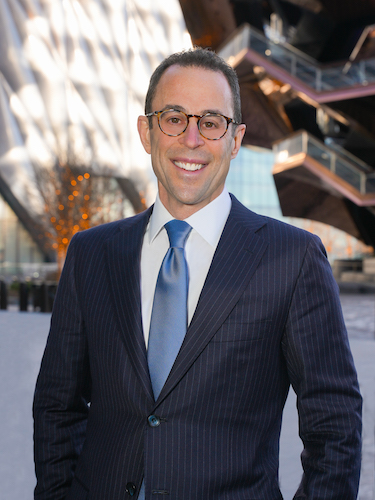 Just a year after megadeveloper Related opened the doors of its $25 billion Hudson Yards luxury development, the coronavirus pandemic hit. The public health crisis stymied big plans for Hudson Yards to transform the West Side of Manhattan. The development's luxury mall emptied out, hundreds of condos went unsold and its anchor tenant, Neiman Marcus, was forced to close its Hudson Yards location after it filed for bankruptcy.
But the company maintains that it has been collecting all of its commercial rents and said, as of late January, that 93% of its office space has been leased. And experts will look to Hudson Yards' ability to weather the storm as an indication of whether the city as a whole can rebound from the crisis.
Despite setbacks from the pandemic, Stephen Ross is betting big on New York City's economic recovery, standing ready to influence the 2021 races for mayor and City Council. Though he has not endorsed any candidate, early on, Ross flirted with the idea of raising $100 million for a candidate he supported, and he recently set aside $1 million for a super PAC.
Jeff Blau and his wife, Lisa Blau, have also been working to influence the mayoral race. Lisa Blau has been leading a multimillion-dollar campaign called Be Counted NYC, which has been trying to persuade Republicans and independent voters to reenroll as Democrats to vote in the upcoming Democratic primary for mayor, a race that will likely determine who the next mayor is, given that Democrats significantly outnumber Republicans in the city. Meanwhile, Jeff Blau has been urging New Yorkers on his own to register as Democrats ahead of the June primary. Jeff Blau recently joined more than 150 powerful CEOs in signing a letter calling on Congress to pass President Joe Biden's $1.9 trillion coronavirus stimulus package. 
2. Vicki Been
New York City Deputy Mayor for Housing and Economic Development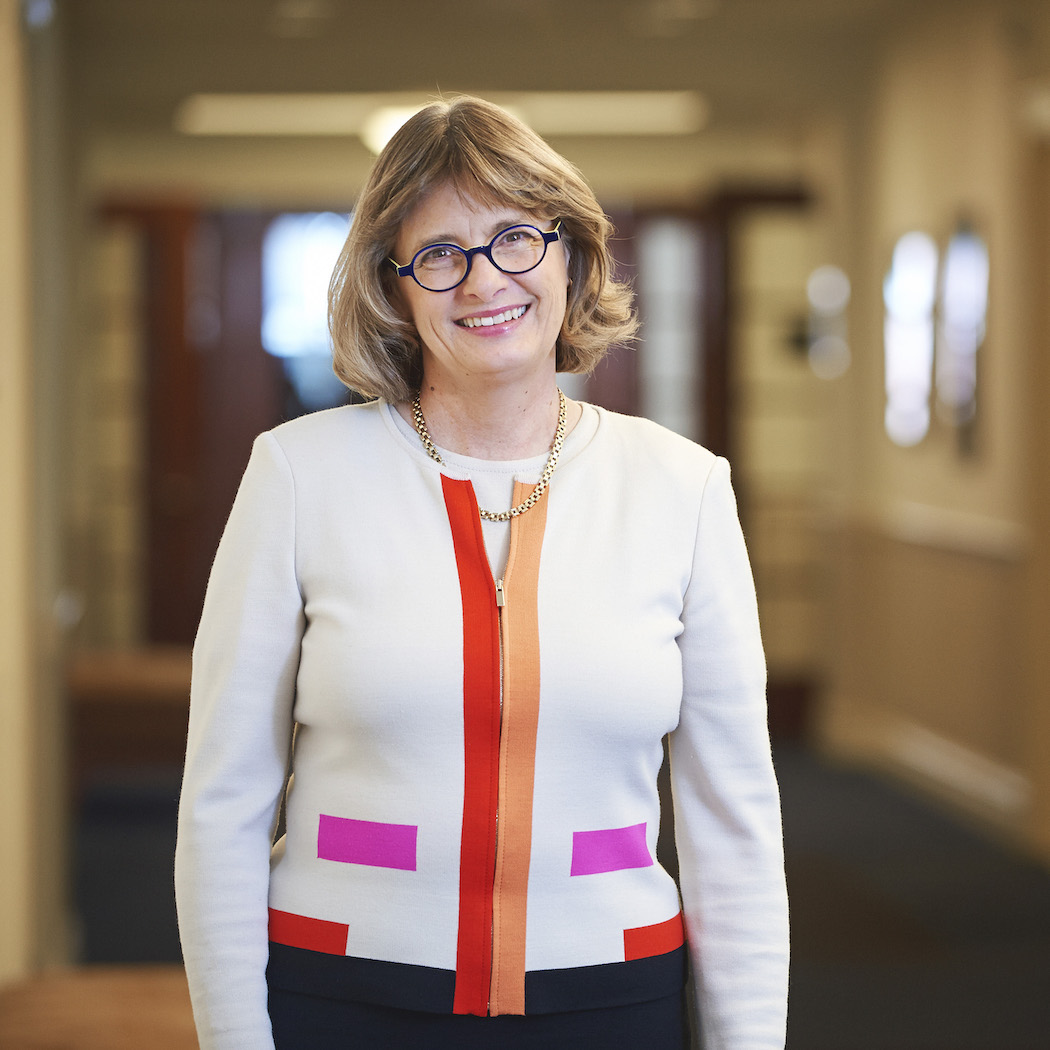 New York City Deputy Mayor Vicki Been is the bridge between the powerful real estate industry and Mayor Bill de Blasio's City Hall. Although the coronavirus pandemic put a strain on the de Blasio administration's ambitious housing plan and delayed at least 22 city projects, the city was still able to finance nearly 30,000 affordable homes last year, staying on track to meet its ambitious goal of providing 300,000 affordable homes to New Yorkers by 2026. Been has also vowed to revive the Gowanus neighborhood rezoning. 
3. Scott Rechler
CEO and Chair, RXR Realty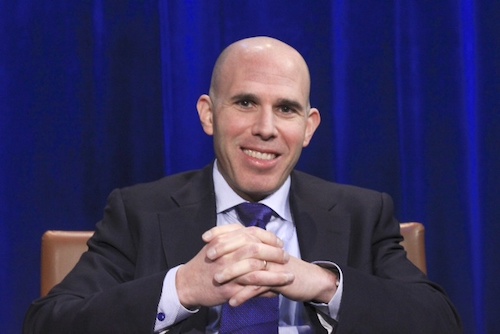 Politically active developer Scott Rechler, whose firm manages 25 million square feet of commercial real estate in the New York City region, stepped up during the COVID-19 pandemic. He committed $1 million to help New Rochelle, one of the state's first coronavirus hot spots. Rechler backed a REBNY proposal to convert office space in Manhattan into housing and launched the talk series "Recalibrate Reality," where he interviews politicos, restaurant owners and other civic leaders about how to create a sustainable and equitable New York coming out of the pandemic.
Editor's note: City & State is a tenant in an RXR Realty building.
4. Brian Kavanagh
Chair, State Senate Committee on Housing, Construction and Community Development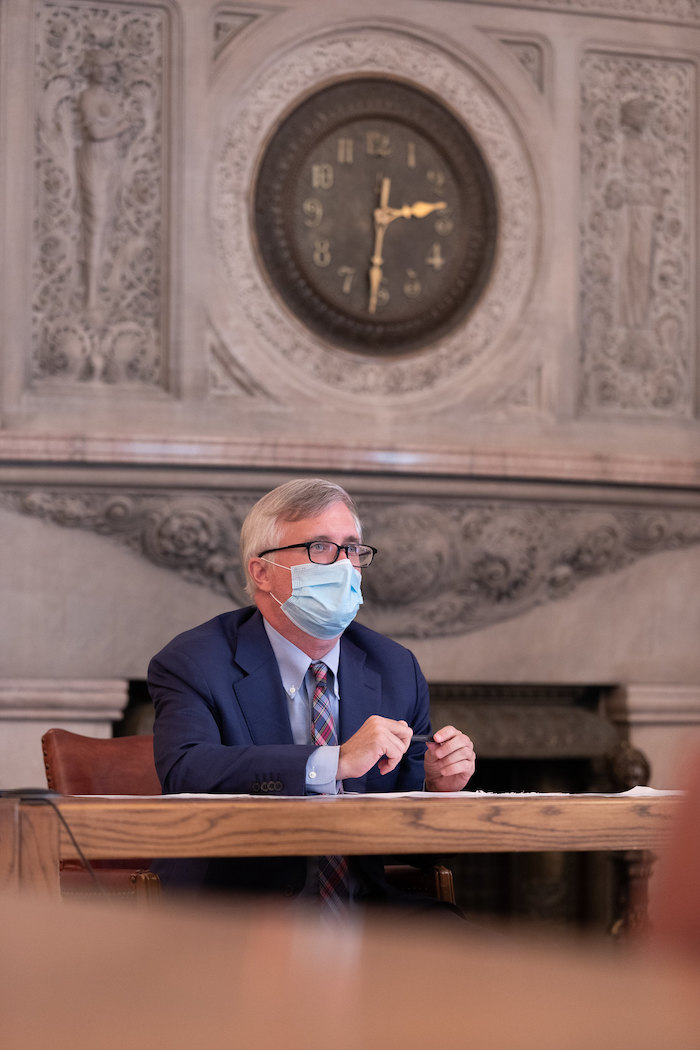 After passing historic rent control legislation in 2019, state Sen. Brian Kavanagh shifted gears to respond to the housing crisis caused by the coronavirus pandemic. Kavanagh was one of the first lawmakers to call for an eviction moratorium and sponsored legislation that led to the current moratorium on evictions. He is reviewing Gov. Andrew Cuomo's proposal to make it easier to convert offices and hotels into housing and rallying behind a five-year capital plan for housing.
5. Steven Roth
Chair and CEO, Vornado Realty Trust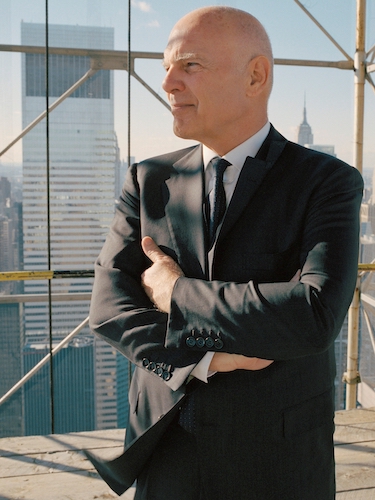 The coronavirus pandemic hasn't stopped Steven Roth from transforming the iconic former Farley Post Office. Facebook leased 730,000 square feet of office space at Vornado's Farley Building last year, and just five months later, the long-awaited Moynihan Train Hall opened in the building on New Year's Day. Roth is also considering ending his longstanding real estate partnership with Donald Trump, The Wall Street Journal reported, fearing potential buyers would stay away due to Trump's stake in Vornado properties.
6. Marc Holliday
Chair and CEO, SL Green
Since taking the reins of SL Green, Marc Holliday has grown the company into the city's largest office landlord and has amassed more than 40 million square feet of properties in the region. SL Green's properties include the 77-story One Vanderbilt, which opened in September and is now the tallest office building in Midtown.The company had initially planned to have 80% of the building's offices leased before the COVID-19 pandemic, but in September, said that about 67% had been leased. 
7. Brian Kingston & Ben Brown
Managing Partner and CEO, Real Estate; Managing Partner, Real Estate, Brookfield
Brian Kingston and Ben Brown lead the real estate division at the firm known for its ambitious development projects like Manhattan West in the Hudson Yards district. In 2018, Brookfield became the largest commercial landlord in New York City when it purchased Forest City Realty Trust. Brookfield, which was named the most active such firm in the city in 2020, recently released renderings for 660 Fifth Avenue – formerly the troubled 666 Fifth Avenue, which Brookfield acquired from Kushner Cos. in 2018.
8. Douglas Durst
Chair, Real Estate Board of New York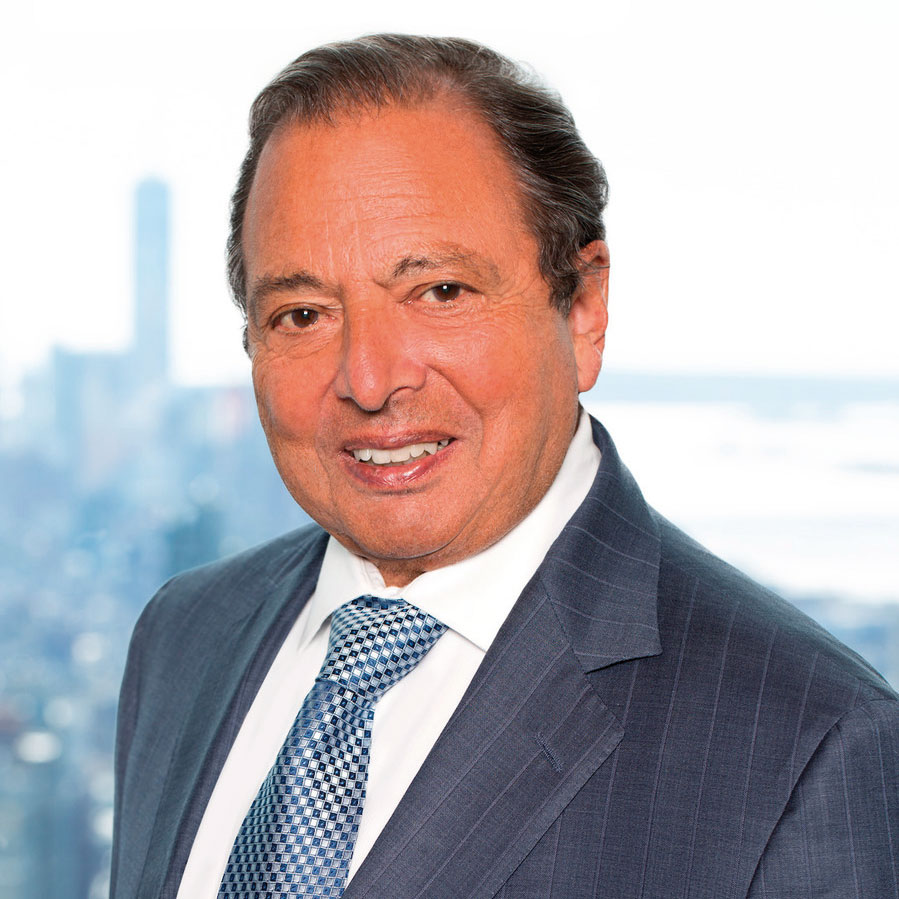 Douglas Durst, the superstar developer behind One World Trade Center and One Bryant Park, took the reins of the powerful Real Estate Board of New York trade association, becoming a figurehead for the industry as it enters a uniquely tumultuous era. Durst's 762-foot-tall skyscraper in Long Island City, known as Sven, is nearing completion – and its goal of being the tallest building in Queens. Durst's 670-unit 1800 Park Avenue development is also under construction, and will tower over Harlem when it's done. 
9. Marisa Lago
Chair, New York City Planning Commission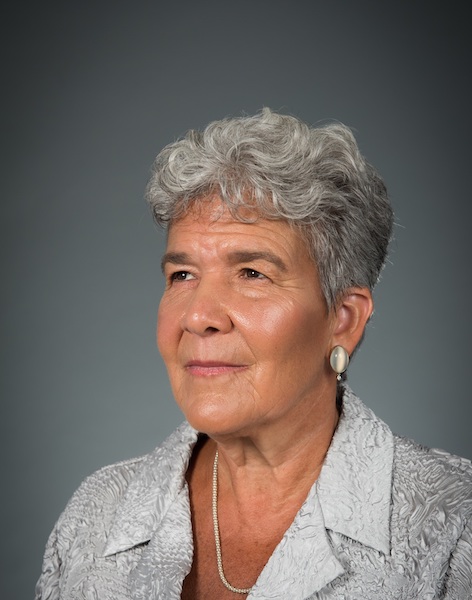 When New York City suspended its public land use review process in March after COVID-19 forced the city into lockdown, Marisa Lago led the push to set up a remote system to resume public meetings in August and bring back the Uniform Land Use Review Procedure – ULURP – in September. Lago heads the agency that makes consequential decisions on land use projects, including the de Blasio administration's goal to rezone 15 neighborhoods across the city. 
10. Michael McKee
Treasurer, Tenants PAC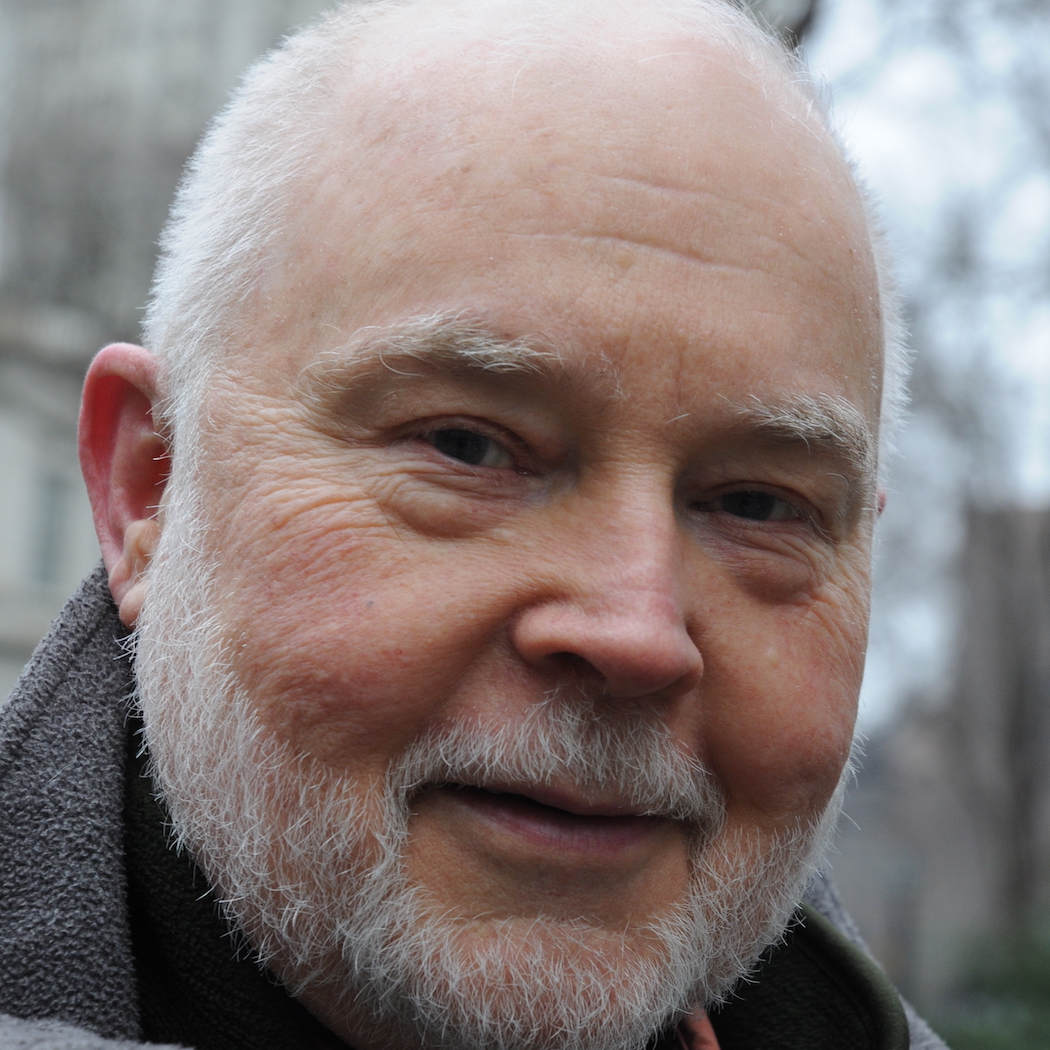 Michael McKee, the treasurer of a tenant organization that backs progressive pro-tenant candidates running for the state Senate and Assembly and citywide positions, has spent half a century advocating for tenants' rights. In recent years, Tenants PAC helped Democrats take back the state Senate and enact rent control legislation. The political action committee pushed for anti-eviction laws during the COVID-19 pandemic. Tenants PAC-backed candidates included state Sens. Jabari Brisport and Brad Hoylman and Assembly members Phara Souffrant Forrest and Marcela Mitaynes.
11. Ron Moelis & Lisa Gomez
CEO and Founding Partner; Chief Operating Officer, L+M Development Partners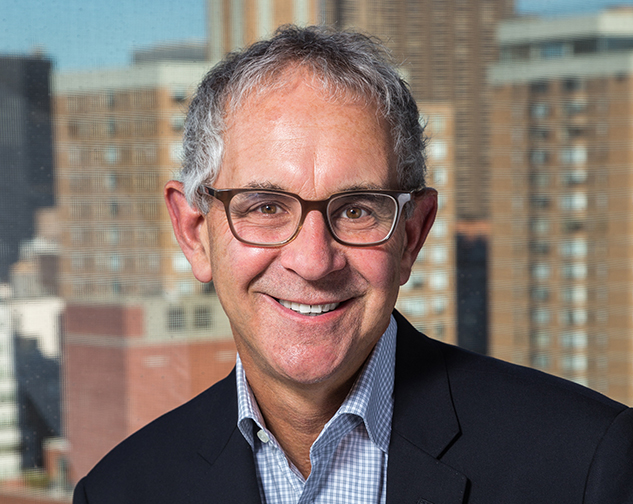 Ron Moelis heads one of the city's largest affordable housing firms and has been one of the de Blasio administration's top affordable housing partners. In December, L+M Development closed on financing for the first phase of the mixed-use affordable housing development, known as Bronx Point, that will house the Universal Hip Hop Museum. Lisa Gomez, L+M's chief operating officer, left the New York City Housing Development Corporation to join the firm in 2005.
12. Jed Walentas 
CEO, Two Trees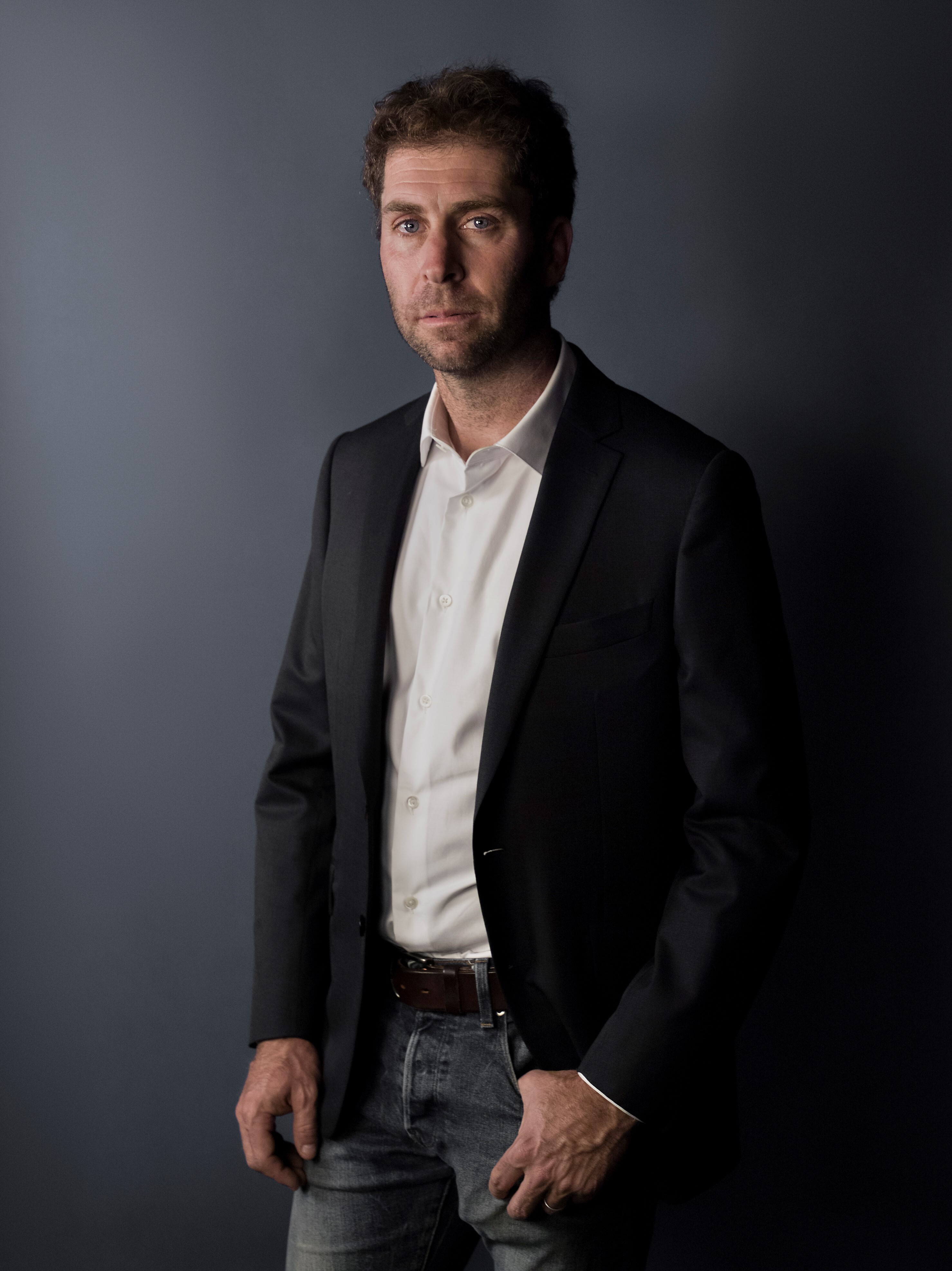 The family-owned Two Trees is known for transforming Brooklyn's industrial waterfront in Dumbo into a high-end neighborhood. With Jed Walentas at the helm, the company owns more than 4 million square feet of commercial, industrial and residential properties across the country, with most of its real estate in New York City. Two Trees is embarking on a rezoning on the waterfront in Williamsburg, known as River Street, with two mixed-use skyscrapers, a beach and a 2.9-acre park. 
13. James Whelan
President, Real Estate Board of New York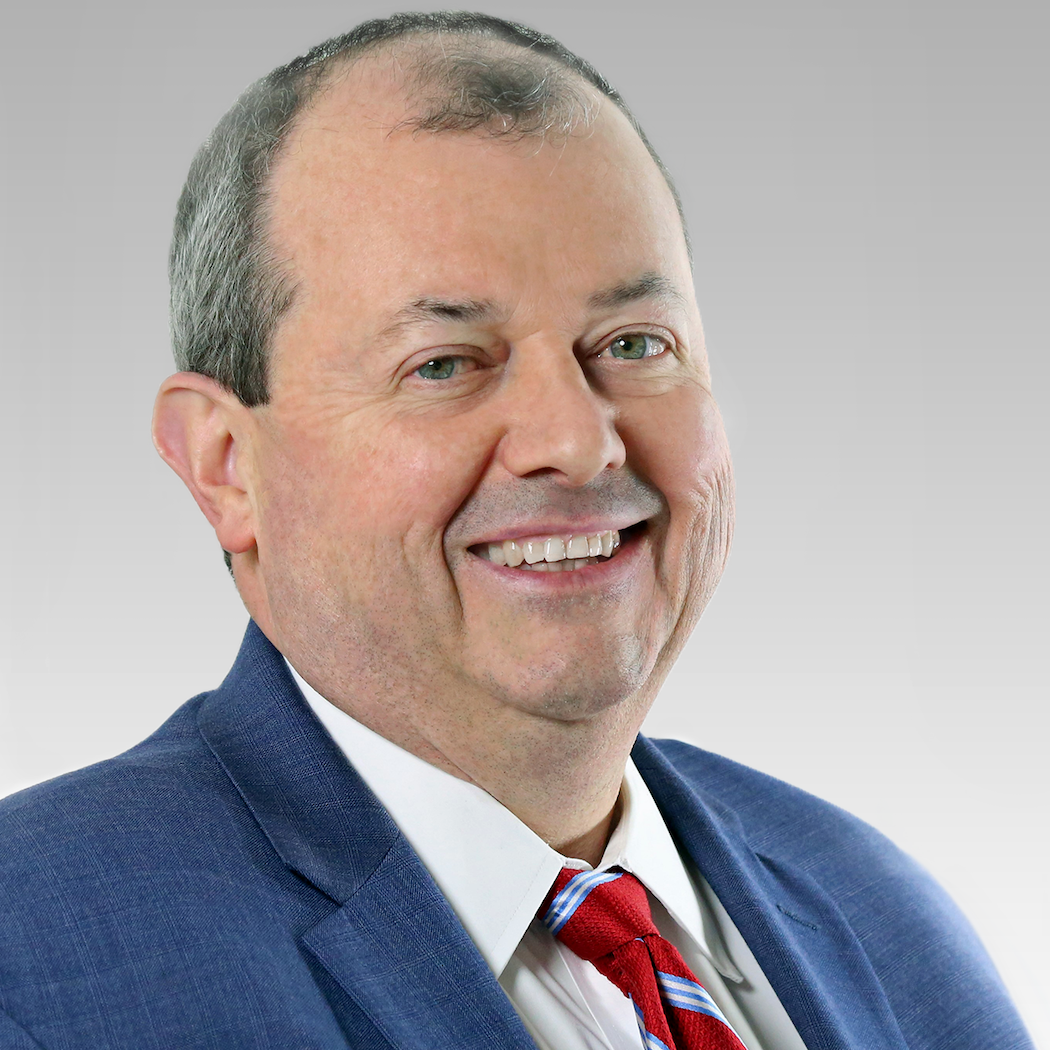 With office space sitting empty in Midtown and filings for new building construction down, the industry had to come up with creative solutions. REBNY's James Whelan has proposed converting more than 1 million square feet of office space in Manhattan into housing, called for extending the state's eviction moratorium for residents and businesses impacted by COVID-19, and pushed a New York City bill to raise the value of housing vouchers, allowing homeless families to use them to rent apartments.
14. Larry Silverstein
Chair, Silverstein Properties
The developer known for rebuilding the World Trade Center is on track to finally completing the campus. Larry Silverstein teamed up with Brookfield Properties to win the bid to develop 5 World Trade Center as a mixed-use tower with affordable housing. It and 2 World Trade Center, currently being developed by Silverstein, will be the last of the seven WTC towers. The firm also announced a $2 billion plan to transform five blocks in southeastern Astoria into a 2,700-unit mixed-use development. 
15. Louise Carroll
Commissioner, New York City Department of Housing Preservation and Development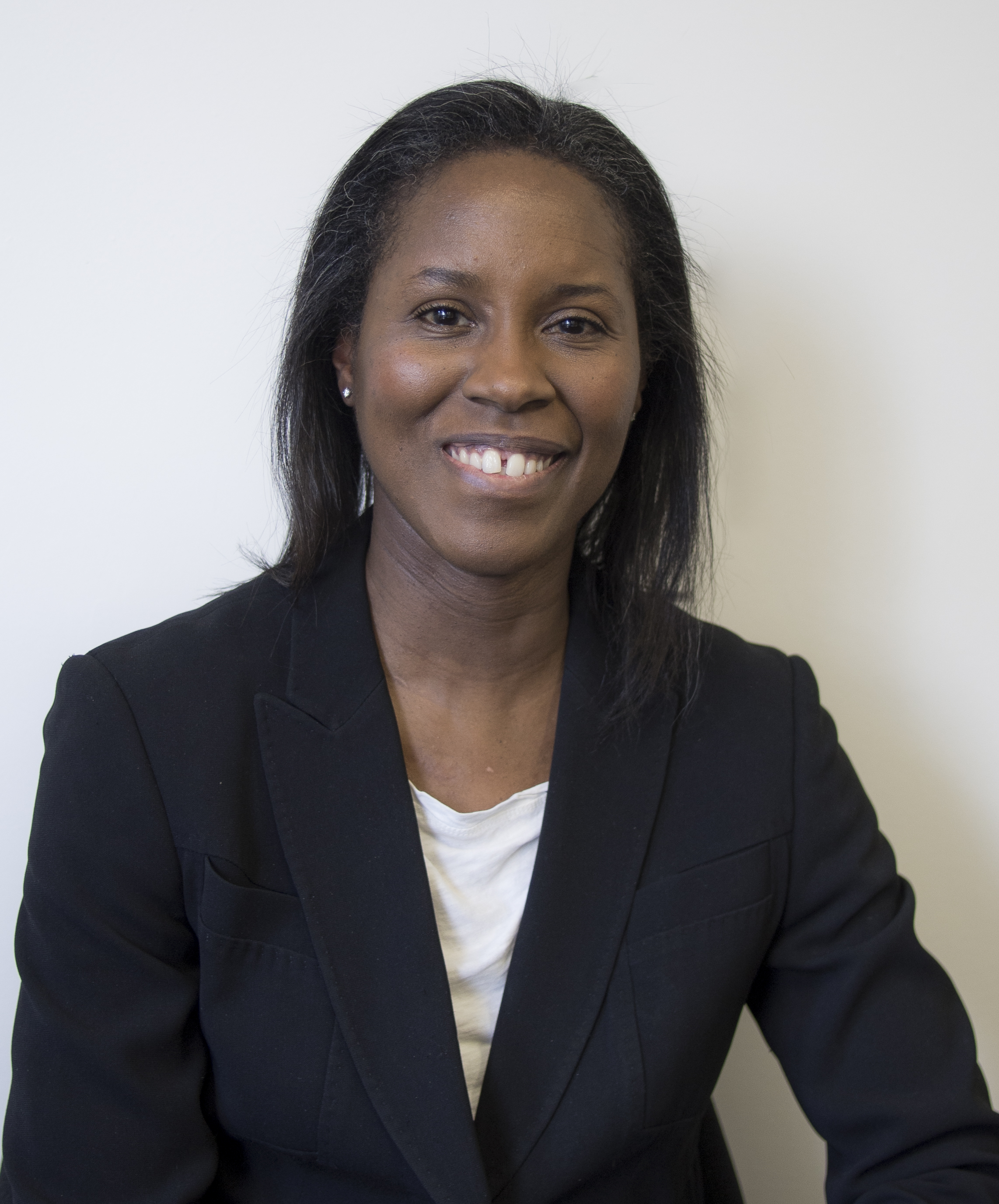 Louise Carroll leads the country's largest municipal housing agency and oversees New York City Mayor Bill de Blasio's five-borough, 10-year housing plan that seeks to create and preserve 300,000 affordable homes by 2026. Carroll recently said that the city had financed about 178,000 such homes to date. "The mayor's restoration of funding will allow us to stay on track with a sharpened focus on the city's most vulnerable residents," she told the New York City Council this month.
16. William Rudin
Co-Chair and CEO, Rudin Management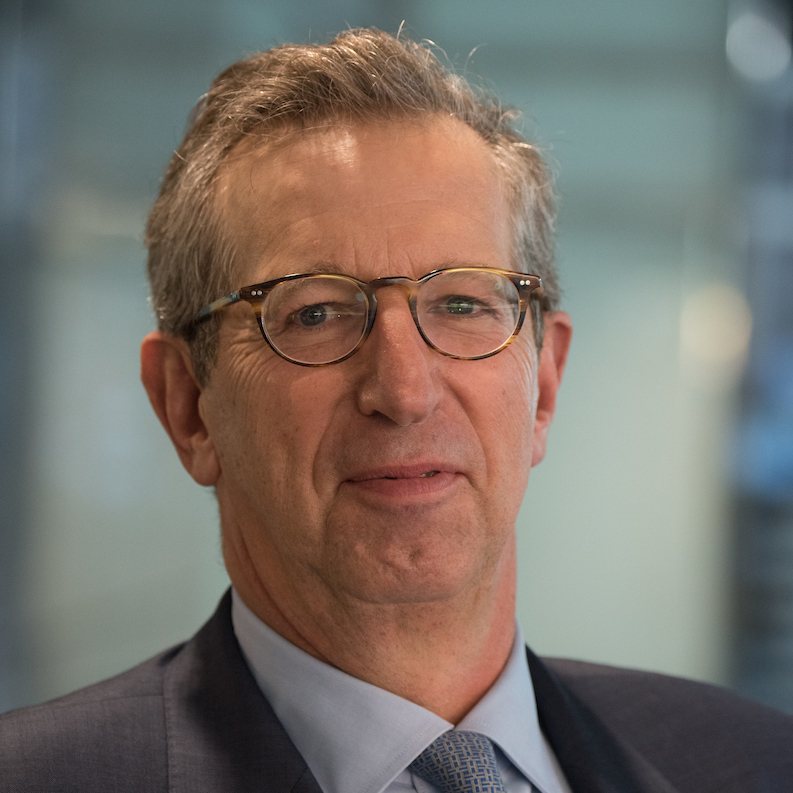 William Rudin, a former Real Estate Board of New York chair, oversees his nearly century-old firm's portfolio of 17 residential buildings, 16 commercial office buildings and two condominiums. He also serves on the Real Estate Roundtable, the Partnership for New York City and the Association for a Better New York, which his father founded to bring organizations together to find solutions to the city's financial crisis of the 1970s – a moment similar to the crisis New York City finds itself facing today.
17. Kathleen McCarthy & Kenneth Caplan
Global Co-Heads of Real Estate, Blackstone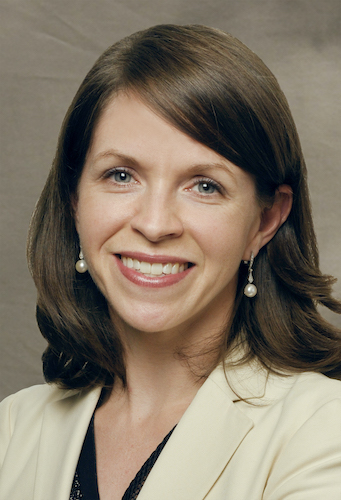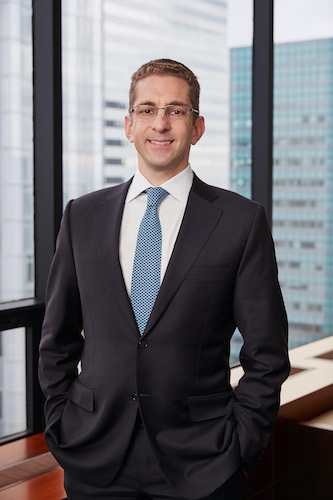 While Blackstone is led by Donald Trump ally Stephen Schwarzman and Joe Biden supporter Jonathan Gray, its far-reaching real estate endeavors have been overseen by Kathleen McCarthy and Kenneth Caplan since 2018. The investment firm, which is known for its acquisition of Stuyvesant Town-Peter Cooper Village in 2015 for $5.4 billion, has a $368 billion global real estate portfolio, with nearly 1.7 million square feet of last-mile logistics properties in New York. McCarthy and Caplan also spearheaded several COVID-19 relief initiatives.
18. Rob Speyer
President and CEO, Tishman Speyer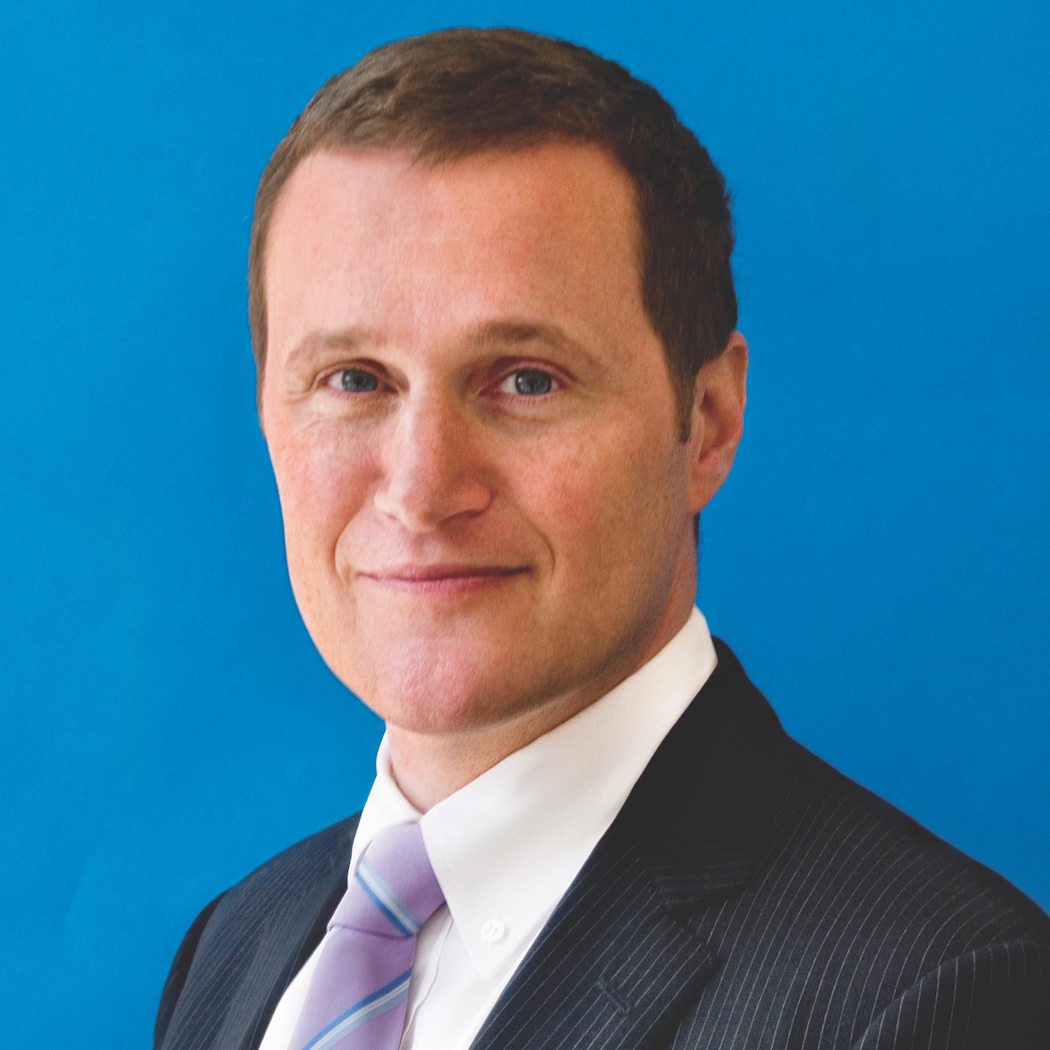 Rob Speyer leads his family's commercial real estate empireof over 20 million square feet of mixed-use properties across New York City. Tishman Speyer's 66 Hudson Boulevard, known as The Spiral, topped out at the start of 2021 – and will house coronavirus vaccine maker Pfizer's relocated global headquarters. Speyer is a former chair of the powerful Real Estate Board of New York and was the youngest person in the position. He chairs the advisory board of the Mayor's Fund to Advance New York City. 
19. Eric Gertler
President and CEO-designate, Empire State Development
Eric Gertler was installed to lead Empire State Development, New York's economic development arm, in 2019, just a few months after ESD suffered a high-profile setback with Amazon's decision to drop its HQ2 plans in Queens. A former executive chair of the U.S. News and World Report, Gertler is working to help the state in its recovery from the coronavirus pandemic. His agency also played a key role in developing Moynihan Train Hall, which was unveiled late last year. 
20. Rafael Salamanca Jr. 
Chair, New York City Council Land Use Committee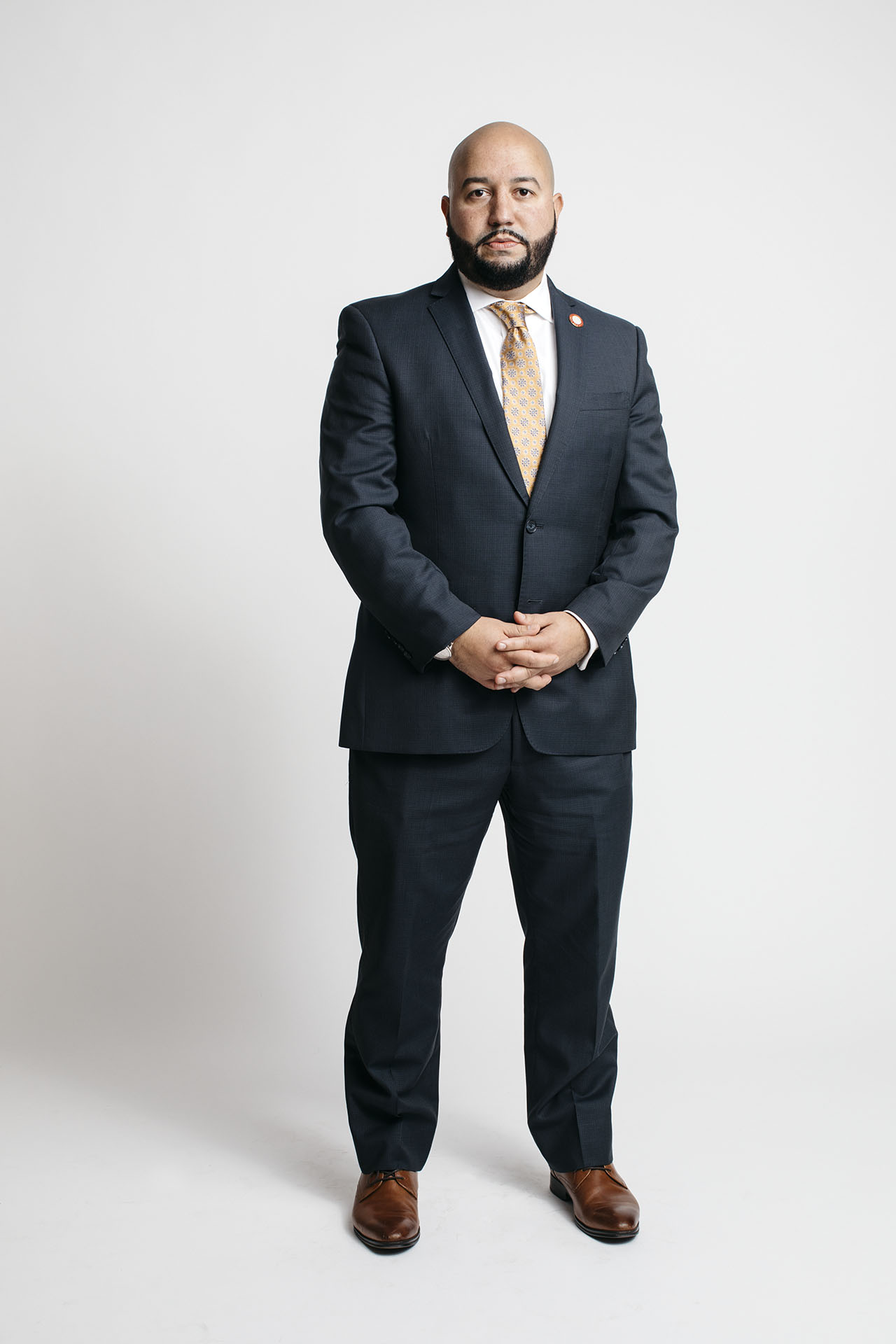 New York City Council Member Rafael Salamanca Jr. of the Bronx heads up the influential land use committee, which is the first stop for land use applications, including major neighborhood rezonings, before they are sent to the full 51-member City Council for review. Last year, he came out against the de Blasio administration's proposed Southern Boulevard rezoning, effectively killing it. He recently dropped out of the Bronx borough president race. 
21. Gary LaBarbera
President, Building and Construction Trades Council of Greater New York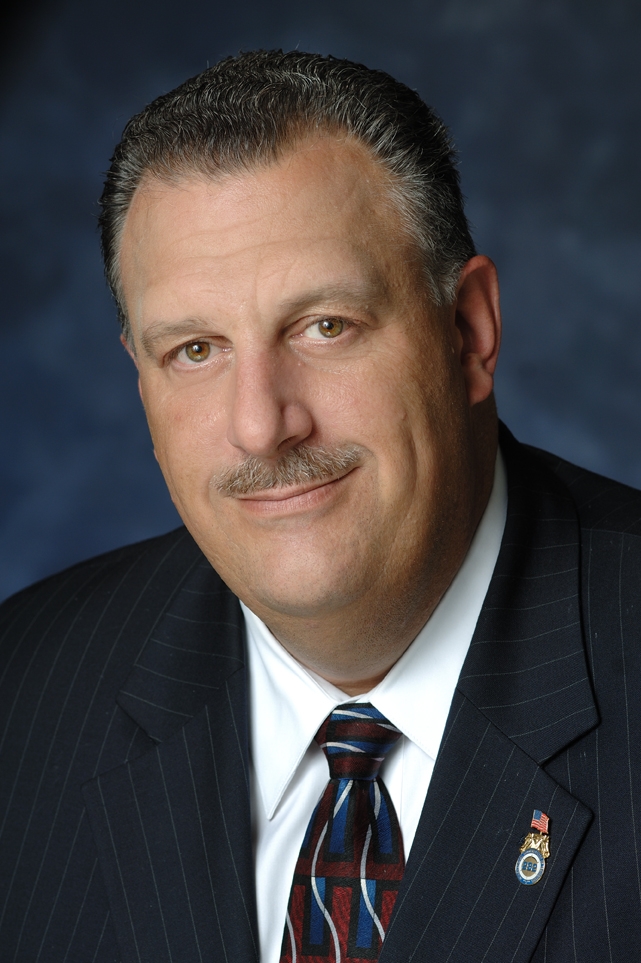 Gary LaBarbera has worked tirelessly this year to help workers in a reeling industry, with construction filings plummeting 22% as a result of the COVID-19 pandemic. With the help of his close ally Gov. Andrew Cuomo, construction unions were able to get legislation passed that will establish a prevailing wage threshold for some private work that receives public subsidies. He has also been vocal about prioritizing the health and safety of workers on sites during the pandemic. 
22. Mary Ann Tighe
CEO, New York Tri-State Region, CBRE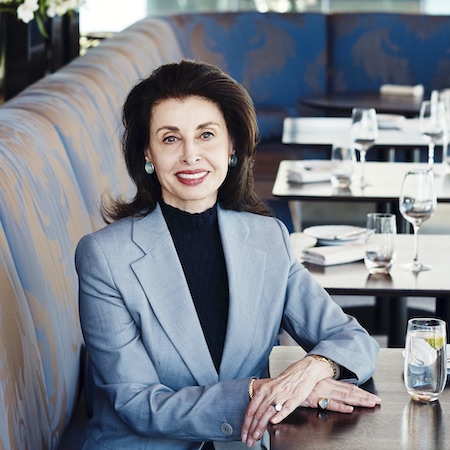 Responsible for over 110.6 million square feet of commercial real estate transactions and deals anchoring more than 14.4 million square feet of new construction, Mary Ann Tighe is often referred to as one of the most powerful women in New York. She is known for revitalizing the financial district a decade ago and bringing tenants including Spotify and McKinsey & Co. to 4 and 3 World Trade Center. 
23. Gary Barnett
Founder and Chair, Extell
Billionaires' Row developer Gary Barnett founded Extell in 1989 and has built some of New York City's tallest luxury skyscrapers. Barnett's portfolio, on pace to exceed 25 million square feet, includes the 1,550-foot Central Park Tower, the tallest residential tower in the world, the 1,000-foot One57 and the International Gem Tower in the Diamond District. Barnett's penthouse at One57 set a record in city sales when tech mogul Michael Dell purchased the unit for $100.5 million. 
24. Melanie La Rocca
Commissioner, New York City Department of Buildings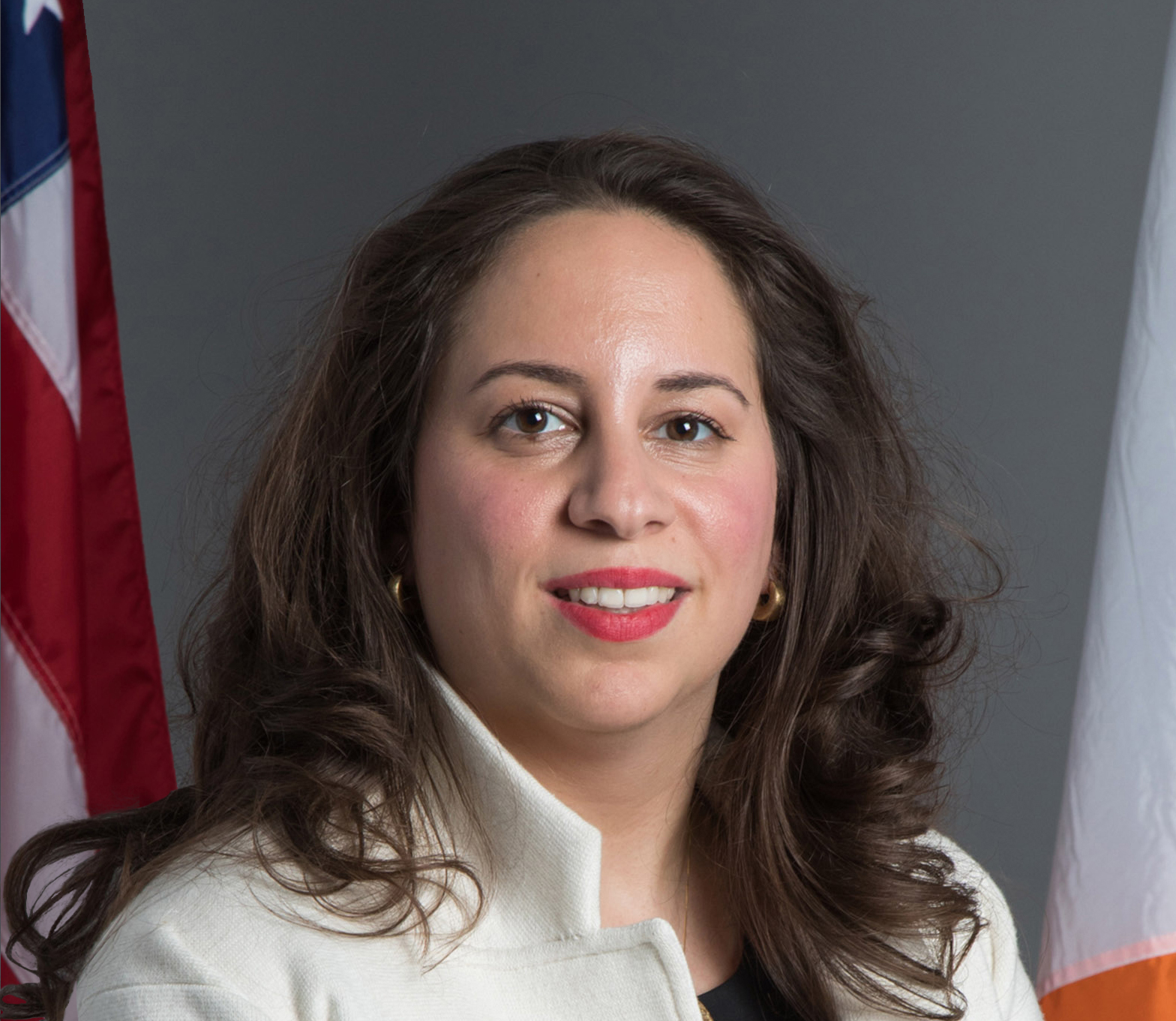 Melanie La Rocca heads the agency responsible for overseeing about 1.1 million buildings in New York City and more than 45,000 construction sites. When non-essential construction resumed over the summer, the Department of Buildings issued safety guidelines for construction sites and sent out teams of inspectors to ensure workers were in compliance. La Rocca also led the city's rapid response "situation room" to respond to coronavirus cases in public schools.
25. RuthAnne Visnauskas
Commissioner and CEO, New York State Homes and Community Renewal
RuthAnne Visnauskas has led the state agency tasked with developing and preserving affordable housing since 2017. Visnauskas is in charge of overseeing the governor's five-year, $20 billion homelessness and housing plan to create and preserve over 100,000 affordable homes and 6,000 supportive homes. Visnauskas recently told state lawmakers that as of December, the administration had created and preserved more than 70,000 affordable and supportive housing units as part of the plan. 
26. Winston Fisher
Partner, Fisher Brothers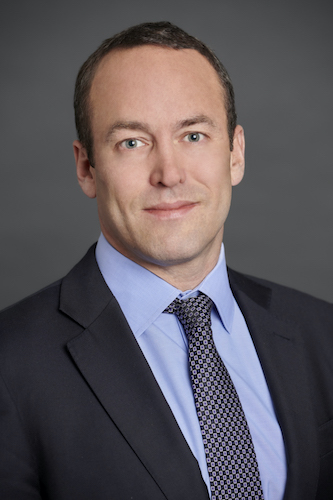 Winston Fisher oversees financing and investing, property acquisitions and new developments at Fisher Brothers, which has a portfolio of 10 million square feet of commercial space and recently re-entered the residential market. A donor to Gov. Andrew Cuomo, a co-chair of the New York City Regional Economic Development Council and a trustee on the Citizens Budget Commission, he also co-authored a new book, "The Opportunity Agenda: A Bold Democratic Plan to Grow the Middle Class." 
27. Gale Brewer
Manhattan Borough President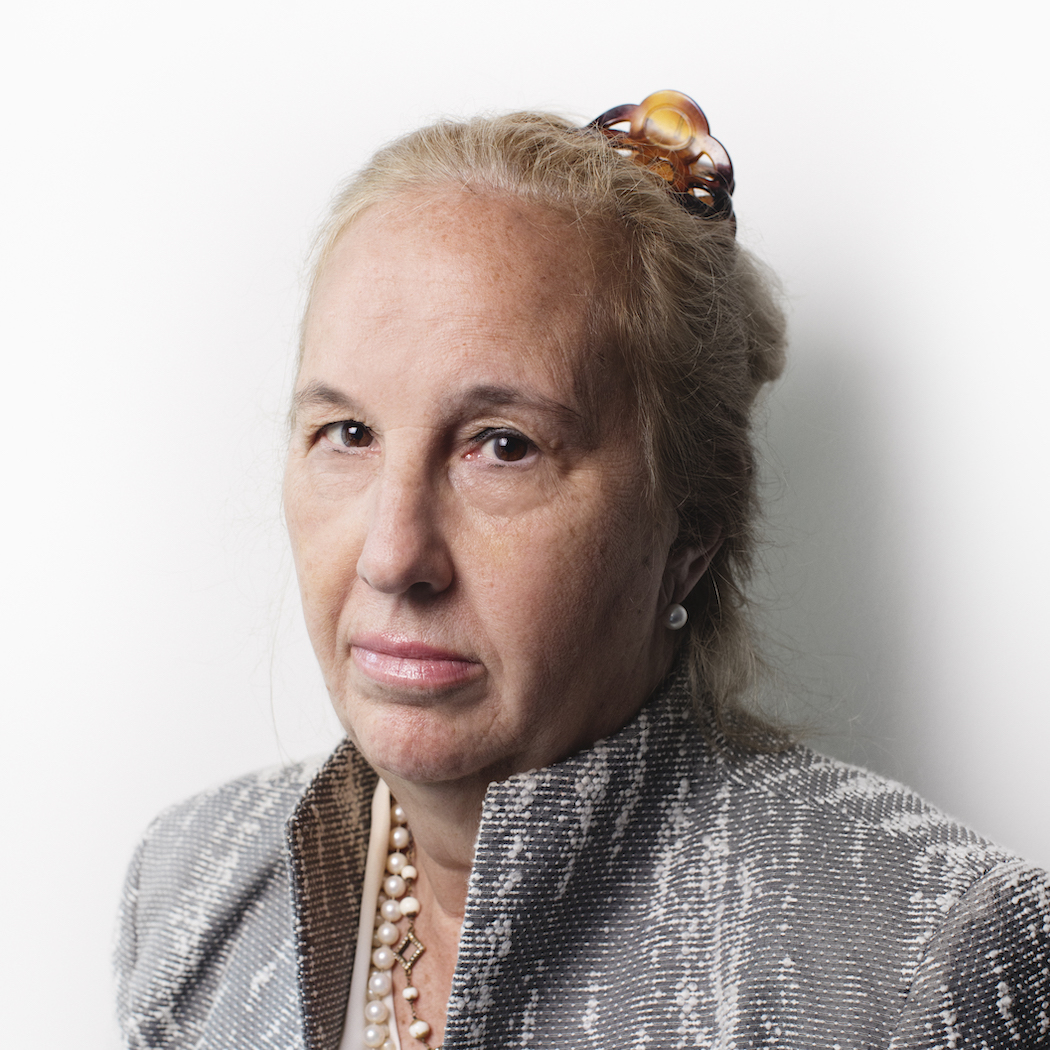 Though the position as borough president is relatively powerless, officeholders do have some influence over local land use projects including rezonings – and Manhattan's Gale Brewer has often weighed in on whether to approve or deny such projects. Since she assumed the role of Manhattan borough president in 2014, she estimates her office has completed 155 uniform land Use review procedures. She supported the East Midtown rezoning but shot down the Inwood rezoning. 
28. Cea Weaver
Campaign Coordinator, Housing Justice for All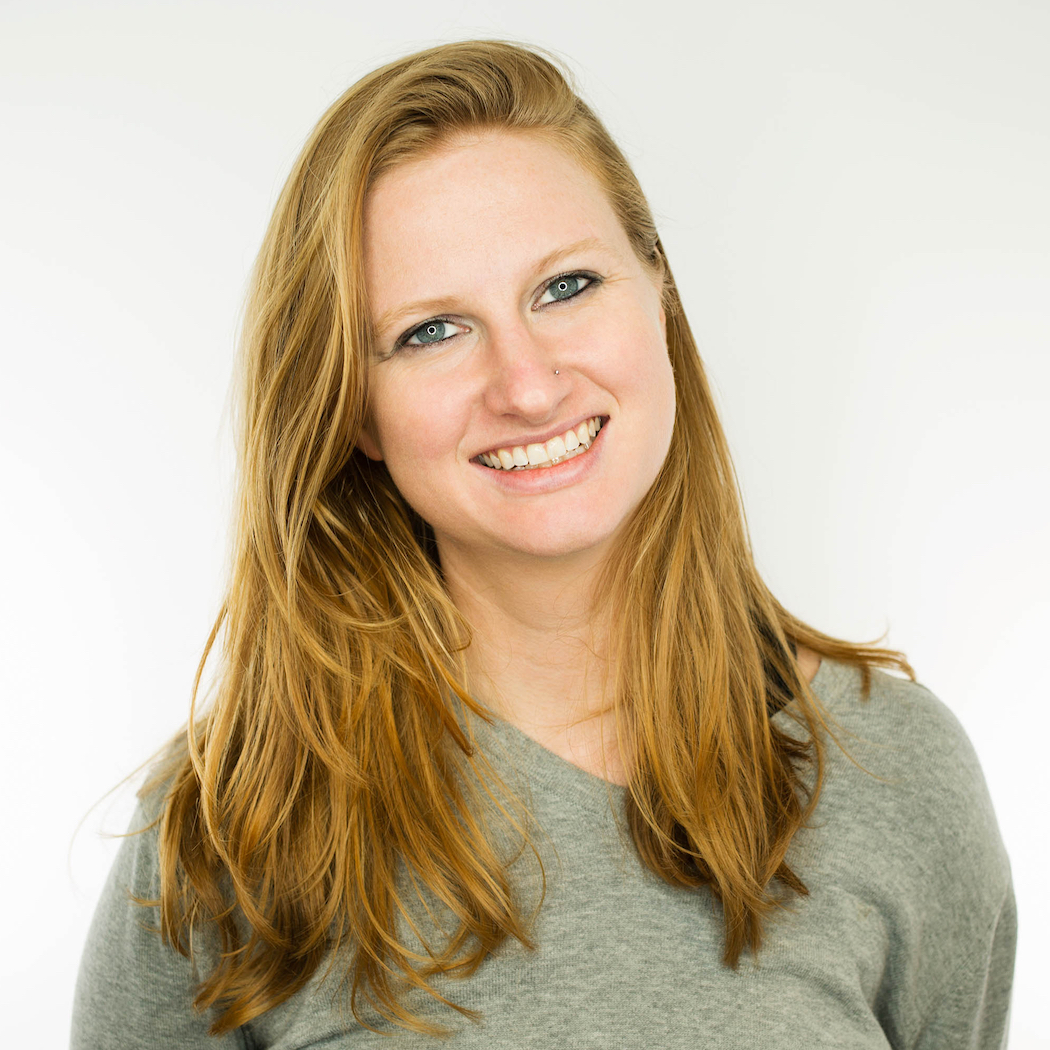 Cea Weaver helped elect pro-tenant state lawmakers in 2018, who in turn were pivotal in ensuring to the passage of the state's historic rent regulation measures that strengthened protections for tenants. Last year she and other activists pressured Gov. Andrew Cuomo to halt evictions during the COVID-19 pandemic. The progressive tenant activist was recently nominated by New York City Public Advocate Jumaane Williams to sit on the 13-member City Planning Commission, but the nomination was later withdrawn. 
29. Carlo Scissura
President and CEO, New York Building Congress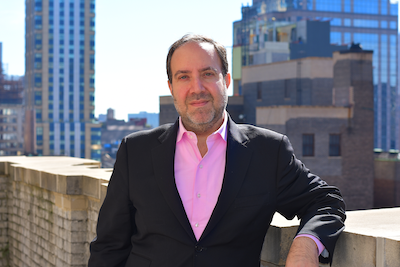 Since 2017, Brooklyn politico Carlo Scissura has led the prominent construction industry group New York Building Congress, which represents more than 250,000 tradespeople in the industry. Scissura, who recently resigned as the ceremonial chair of the Brooklyn Democratic Party, and was previously president and CEO of the Brooklyn Chamber of Commerce, has called on the Biden administration to fund the proposed AirTrain at LaGuardia Airport, the Gateway Tunnel and upgrades at the New York City Housing Authority.
30. Steven Cymbrowitz
Chair, Assembly Housing Committee
Appointed in 2017 as the Assembly's housing committee chair, Steven Cymbrowitz has focused on helping low- and middle-income New York families across the state. He has worked on issues related to rent regulation protections and leads a working group on issues facing Mitchell-Lama housing developments. During the coronavirus pandemic, he sought relief for struggling tenants through emergency vouchers and proposed rolling over unspent funds from a rent relief program to help tenants, landlords and nonprofits. 
31. Gregory Russ
Chair and CEO, New York City Housing Authority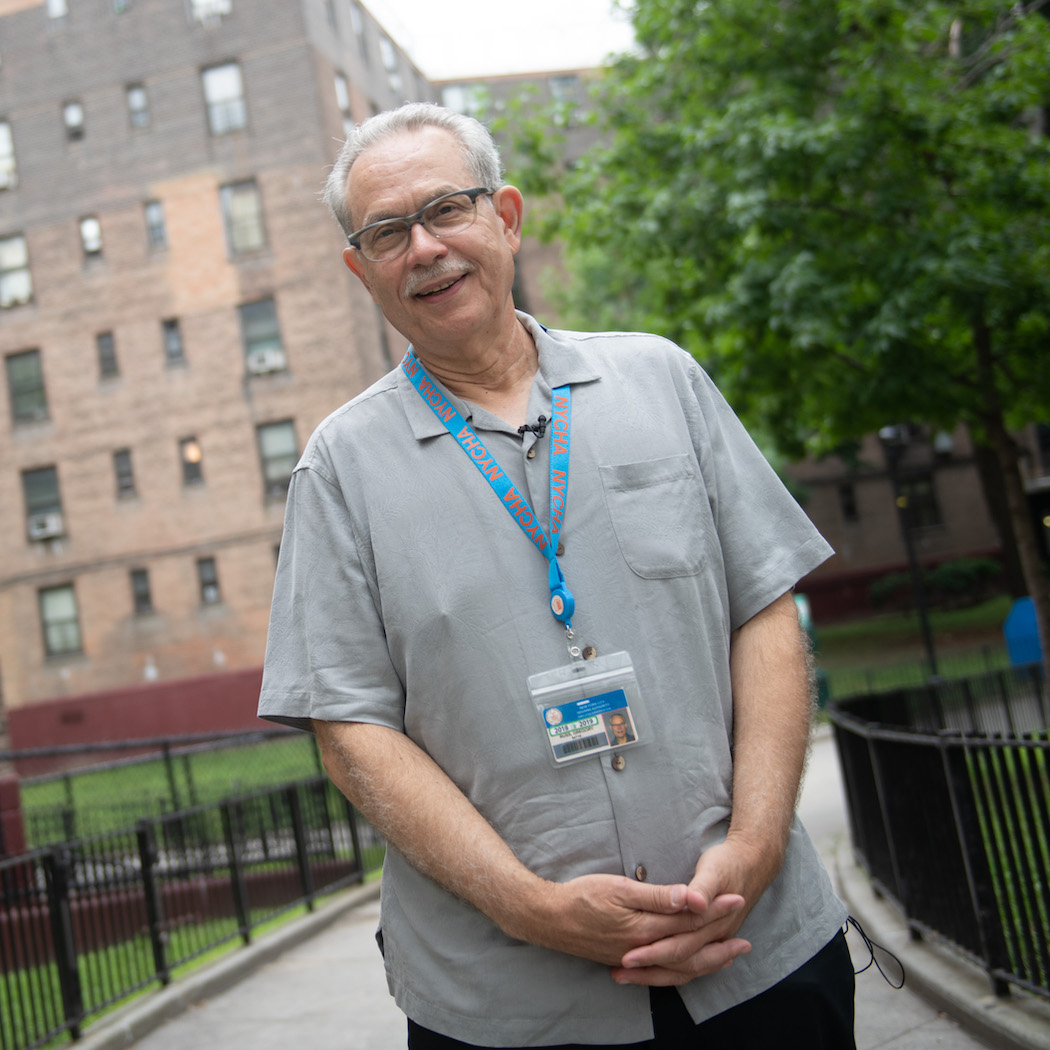 Not long after Gregory Russ took the helm of New York City's public housing authority, the COVID-19 pandemic hit. Many NYCHA employees died, many more were sickened, and work orders ballooned. Russ expressed openness to an independent study looking at how aging ventilation in public housing affected the spread of the virus. He has asked state lawmakers to authorize the transfer of units into a publicly-owned corporation, making them eligible for federal subsidies that could be used to repair deteriorating apartments. 
32. Marcela Mitaynes
Assembly Member
Backed by the Democratic Socialists of America, Marcela Mitaynes defeated 26-year incumbent Félix Ortiz last year by campaigning on investing more in affordable housing, fully funding public housing, and legalizing safe basement apartments. Evicted from her rent-stabilized apartment of 30 years, Mitaynes has drawn from that experience to advocate for tenants across the state. Shehelped get the Housing Stability and Tenant Protection Act of 2019 passed and is a Tenants PAC board member and longtime tenant organizer in Sunset Park.
33. Jeffrey Gural
Chair and Principal, GFP Real Estate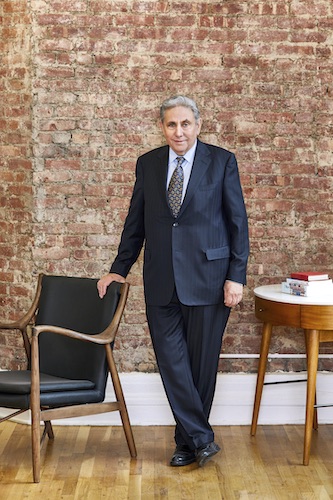 Jeffrey Gural's real estate portfolio of more than 55 buildings includes some of New York City's most iconic properties, like the Flatiron Building, The Film Center Building and the DuMont Building. Gural, his son Eric Gural and nephew Brian Steinwurtzel, both co-CEOs, manage and lease more than 11 million square feet of property. Gural was instrumental in expanding casino gambling in New York and is also an owner and breeder of standardbred racehorses. 
34. Barry Gosin
CEO, Newmark
Barry Gosin has served as the CEO of the commercial real estate advisory firm Newmark since 1979, guiding the company through national and global expansion initiatives. Gosin led Newmark's acquisition by BGC Partners in 2011 and was instrumental in the firm's IPO in 2017 and spin-off from BGC the following year. He has led the firm's acquisition of more than 50 companies and was formerly a member of the Citizens Budget Commission's board of trustees. 
35. Michael Turner & Dean Shapiro
President; Head of U.S. Development, Oxford Properties
Oxford Properties, the real estate investment wing of the Canadian pension fund, is a player in New York City real estate, amassing a $60 billion portfolio and recently helping transform the West Side of Manhattan. After the financial crisis, the firm teamed up with Related Companies on Hudson Yards and then bought the St. John's Terminal site in 2018, which Google will anchor. Construction recently topped off on the 12-story building, which will span two city blocks. 
36. Peter Riguardi
Chair and President, of New York Tri-State Region, JLL
Brokerage superstar Peter Riguardi oversees the tri-state region of New York, New Jersey and Connecticut for JLL, leading operations and developing client relationships with industry leaders and politicos. Some of the firm's biggest deals include bringing Bank of America to One Bryant Park, negotiating a lease for the Metropolitan Transportation Authority, landing the Port Authority of New York and New Jersey and Spotify at 4 World Trade Center.
37. Anthony Malkin
Chair, President and CEO, Empire State Realty Trust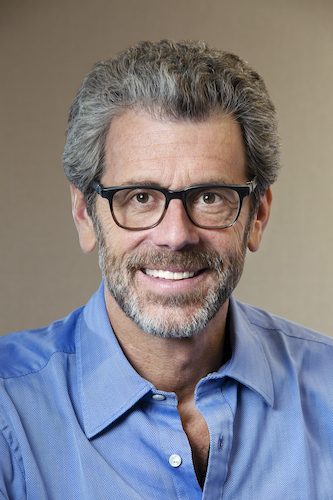 Anthony Malkin's Empire State Realty Trust owns New York City's most iconic building – the Empire State Building – but far fewer tourists are visiting the skyscraper's observation deck due to the coronavirus pandemic, which led to a 97% decrease in the trust's earnings in the fourth quarter. But Malkin has remained optimistic about the trust's future. Over the summer, Malkin took over as president of the trust and announced he would hire an investment chief to explore new purchases. 
38. Louis Coletti
President and CEO, Building Trades Employers Association
Louis Coletti represents more than 1,200 construction manager, general contractor, specialty trade and subcontractor companies as the head of the association of union contractors. During the COVID-19 pandemic, BTEA joined forces with the Real Estate Board of New York and the Building and Construction Trades Council of Greater New York to work with the Cuomo administration on health and safety protocols for construction worksites. The organizations also put together a plan for how to safely remobilize the city's construction industry by reducing the density of workers at sites.
39. Robert Cornegy Jr.
Chair, New York City Council Committee on Housing and Buildings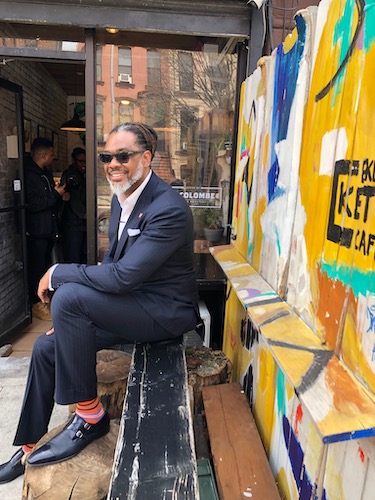 Brooklyn City Council Member Robert Cornegy Jr., now a candidate for Brooklyn borough president, heads the Committee on Housing and Buildings, which drives the city's rent regulation policies and monitors the Department of Buildings and Department of Housing Preservation and Development. If he is elected borough president, Cornegy would have a significant sway over any land use developments in Brooklyn. While some candidates have spurned campaign contributions from developers, Cornegy has accepted real estate industry donations.
40. David Levinson & Robert Lapidus
Chair and CEO; President and Chief Investment Officer, L&L Holding Company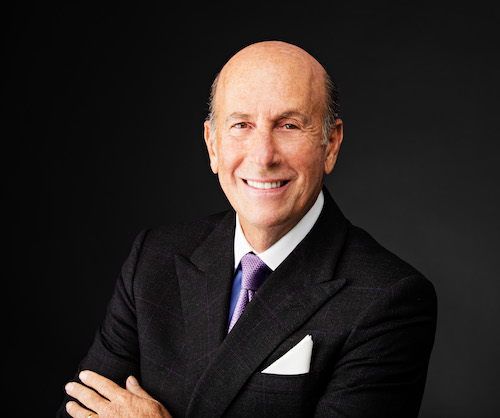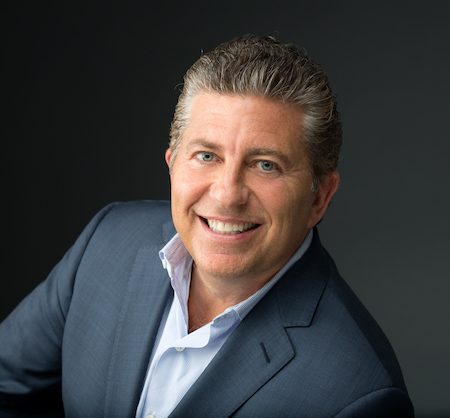 Since founding the real estate investment company L&L Holding Company in 2000, David Levinson and Robert Lapidushave amassed 10 million square feet of commercial space for the firm in New York City. The firm has a portfolio of iconic properties, including Terminal Warehouse, 390 Madison Avenue, TSX Broadway and 200 Fifth Avenue. Levinson and Lapidus are also pitching a casino in Manhattan, an idea that is garnering renewed attention due to the economic slowdown but which would require state legislation. 
41. John Powers & Owen Thomas
Executive Vice President, New York Region; CEO, Boston Properties
Owen Thomas' real estate investment trust Boston Properties owned 25 in-service office properties totalling more than 10.7 million square feet as of 2019 in New York City, where John Powers is the point person. The firm owns such iconic buildings as the General Motors Building and Times Square Tower. But like other developers, the company has taken a hit due to COVID-19, recently writing off $38 million on rent payments because of its co-working tenants. 
42. Barika Williams
Executive Director, Association for Neighborhood & Housing Development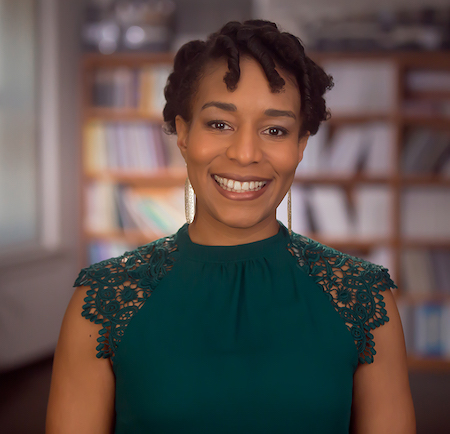 Barika Williams leads the Association for Neighborhood & Housing Development, a nonprofit that has helped build more than 123,000 affordable housing units in marginalized New York City neighborhoods. She is the second person of color to hold the position at the organization, where she has lead initiatives related to mandatory inclusionary housing, equitable economic development and research. Williams was previously the assistant secretary for housing for the state under Gov. Andrew Cuomo. 
43. Jeff Sutton
Founder and President, Wharton Properties
Known for high-end luxury tenants and flagship stores – Prada, Dolce & Gabbana, Givenchy – Jeff Sutton's commercial real estate firm has a portfolio of over 120 New York City-area properties. As high-end retail took a hit from the coronavirus pandemic, Sutton was able to mitigate the impact. In 2019, he quietly sold a majority of his stake in the retail side of the Crown Building on Fifth Avenue and 57th Street for $779 million to Brookfield. 
44. Joseph Moinian
Founder and CEO, The Moinian Group
The coronavirus pandemic did not stop The Moinian Group from looking up in 2020. The firm opened the 26-story luxury apartment PLG, the tallest building in Brooklyn's Prospect Lefferts Gardens neighborhood, and construction got underway at a $3 billion, 56-story office development at Hudson Yards. Since founding the firm in 1982, Joseph Moinian has amassed a portfolio of more than 20 million square feet of office, hotel, retail and residential real estate.
45. Doug Harmon & Adam Spies
Co-Chairs, Cushman & Wakefield
Investment real estate powerhouse brokers Doug Harmon and Adam Spies, who were part of the $5.3 billion sale of Stuyvesant Town and Peter Cooper Village in 2015, were coming off nine and ten-figure deals when the COVID-19 pandemic hit and closed with $10.9 billion in sales last year. In New York City, the duo is reportedly seeking a buyer for the 2 million square foot tower at 1290 Avenue of the Americas, next to the Rockefeller Center, on behalf of Vornado.
46. Darcy Stacom & William Shanahan
Chair and Head, New York City Capital Markets; Chair, New York City Capital Markets, CBRE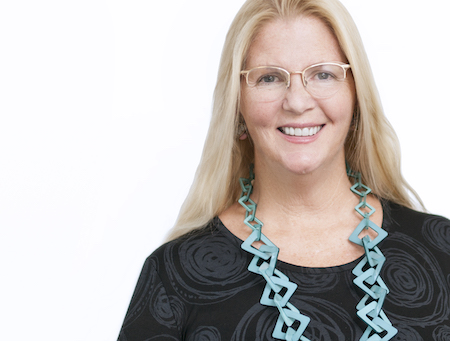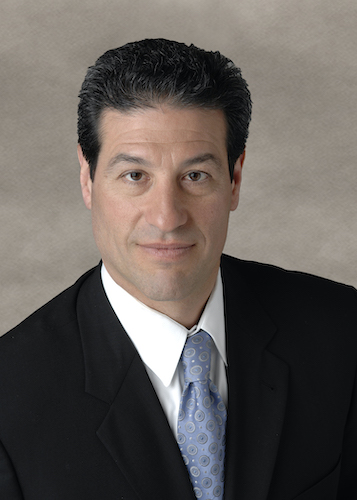 Real estate sales duo Darcy Stacom, referred to as the "queen of skyscrapers," and William Shanahan have negotiated some of the biggest deals in the industry, including Google's $2.4 billion purchase of Chelsea Market and the $5.4 billion sale of Stuyvesant Town-Peter Cooper Village for MetLife. During the COVID-19 pandemic, they sold SL Green's retail condominium at 609 Fifth Avenue for $168 million to an affiliate of the Reuben Brothers. Stacom also co-chairs REBNY's Diversity Committee. 
47. Carlos Menchaca
New York City Council Member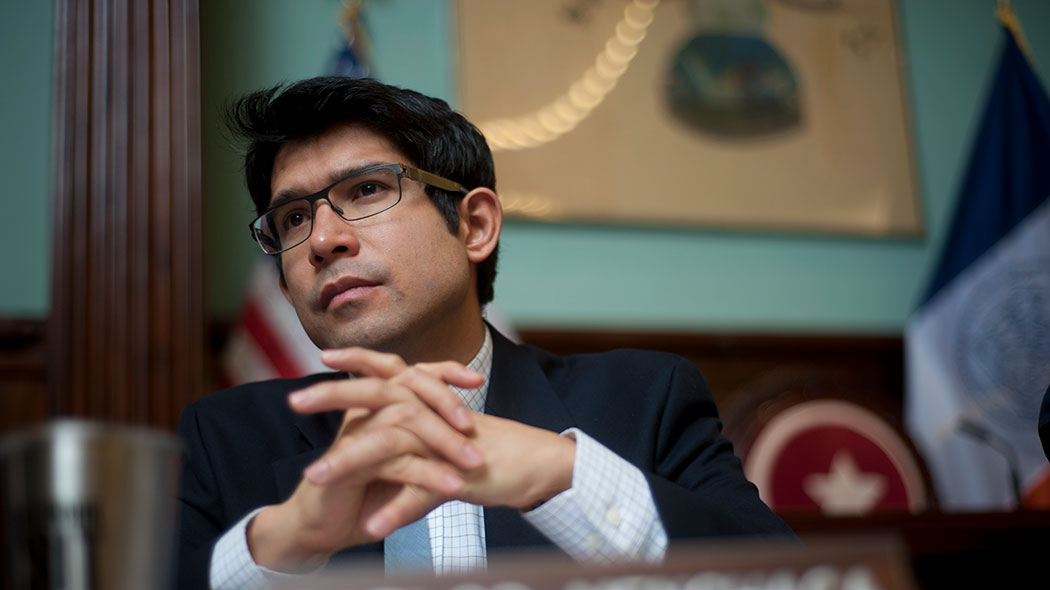 Carlos Menchaca, a Democratic candidate for mayor, was one of the first elected officialsto oppose the massive Industry City rezoning. The project would have created thousands of new jobs, but Menchaca argued that the developers had not included community feedback in the plan. Industry City CEO Andrew Kimball decided to pull the plug on the development, citing the "political environment." Menchaca hailed the outcome as a "showcase (of) community power" that "confronted a multi-billion dollar corporation, and they withdrew."
48. Judith Goldiner & Ellen Davidson
Attorney-in-Charge; Staff Attorney, The Legal Aid Society
Judith Goldiner and Ellen Davidson, both attorneys in the Legal Aid Society's Civil Law Reform Unit, were at the front lines in helping struggling tenants remain in their homes during the COVID-19 pandemic. They pressed Albany to quickly release millions in federal rent relief funds and put pressure on Gov. Andrew Cuomo and lawmakers to put in place an eviction moratorium during the pandemic. 
49. Paul Darrah
Director of Real Estate, in New York City, Google
Google's director of real estate has made a name for himself in New York City's commercial real estate market. He was one of the point people on Google's decision to buy Chelsea Market for $2.4 billion. Before that, Paul Darrah led the real estate team at Bloomberg LP that oversaw the construction of the company's headquarters at 731 Lexington Avenue. He also worked on Google's future 370,000 square foot offices on the Hudson River at Pier 57. 
50. Toby Dodd & Bruce Mosler
President, Tri-State Region; Chair of Global Brokerage, Cushman & Wakefield
Toby Dodd oversees the tri-state area for global real estate firm Cushman & Wakefield, while company veteran Bruce Mosler, who has been at the firm for nearly a quarter century, advises tenants and investors on all things real estate as its chair of global brokerage. Dodd was appointed to his post at the company in 2019 after working at the firm for nearly two decades. In 2020, the firm generated $7.8 billion in revenue.
Correction: An earlier version of this post incorrectly stated that Blackstone's Jonathan Gray is a Donald Trump supporter.