Power Lists
The Community Engagement Power 50
The officials, advocates and activists collaborating with communities to drive change.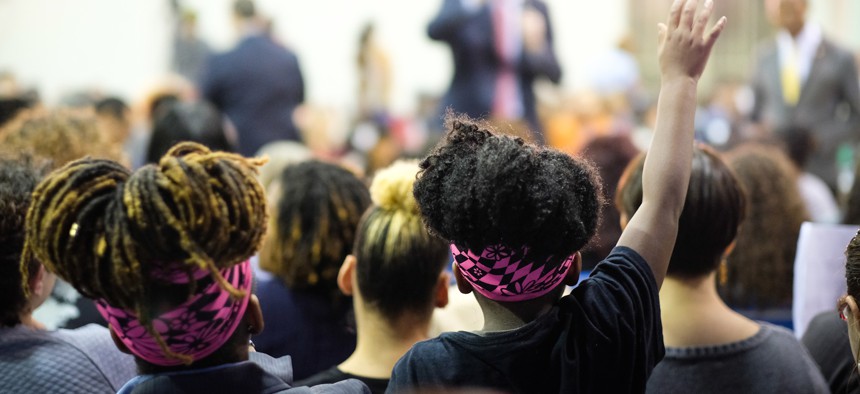 Local communities play a significant role in shaping policy, driving social change and determining the direction of public life in New York. So it's no surprise that many public officials, nonprofit leaders, business executives, advocates and activists prioritize engaging and communicating with communities as a key component of their everyday work. Even as COVID-19 spread across the state, New York's leaders continued to find ways to mobilize residents. Unprecedented need prompted philanthropic leaders, government officials and community members to launch new initiatives to help people and institutions throughout the health crisis. Activists continued to educate people and rally together – whether in person or over Zoom – on other pressing matters, from criminal justice reform to census outreach.
City & State's first Community Engagement Power 50 recognizes an array of accomplished individuals who carry out this type of work day in and day out. Unlike other power lists, the Community Engagement Power 50 is unranked and is listed in alphabetical order, given the challenges associated with concretely evaluating one's ability to engage with communities and comparing it across so many diverse sectors. This list – researched and written by City & State's Kay Dervishi – features New Yorkers in government, nonprofits, businesses and other organizations that dedicate a great deal of time and energy to connecting with communities across the state.
Correction: An earlier version of this post had an incorrect name for Ichor Strategies and an outdated title for Susan Warner at Mastercard.
Powered By
NEXT STORY: The 2021 Brooklyn Power 100