Power List
Top 75 Political Consultants 2022
New York's leading campaign advisers, pollsters and fundraisers.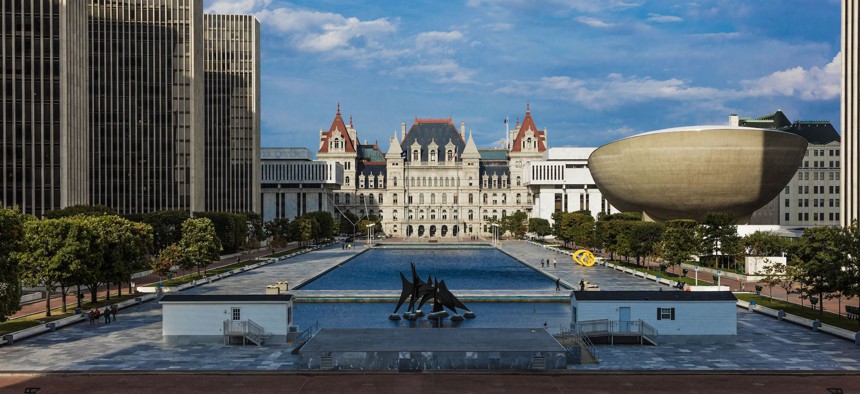 Presented by:

After any big election, the winning candidate gets to bask in the media spotlight and assume important governmental responsibilities. But what about the political consultants who got a candidate elected in the first place? City & State's Top 75 Political Consultants highlights the advisers, pollsters, fundraisers, ad-makers, data specialists and other experts who get a campaign up and running – and across the finish line. 
This list, compiled by City & State staff with research and writing by journalist Max Parrott, ranks consultants who are operating in New York, including firms headquartered elsewhere but with a noteworthy presence in the state. Since it's an annual list, it's based on outcomes over the past 12 months – including last year's general election and this year's primaries. It covers races that are at least somewhat competitive at the local, state and federal level, and accounts for the number of major candidates on a consultant's client list, win-loss record and the importance of any given race – resulting in a ranking that's inevitably subjective and open to debate. (Send us feedback at lists@cityandstateny.com.) We've also expanded the scope by featuring more consultants working solely or primarily on issue advocacy campaigns. 
Without further ado, we're pleased to present the Top 75 Political Consultants.
Corrections: An earlier version of this post incorrectly stated that JLG Strategy worked for Alessandra Biaggi's congressional campaign. The firm worked on her state Senate campaign. Additionally, an earlier version of this post incorrectly stated that Doug Thornell is stepping down as CEO of SKDK as of January. He's actually taking over the role. This post has also been updated with the correct name of Marc Molinaro's super PAC. This post originally misidentified a key consultant for Vito Fossella's Staten Island borough president bid as Chris Cotrona of Capitol Strategies Group. The actual consultant was David Catalfamo of Capitol Public Strategies. The post has also been updated to correct details about Richard Fife's work for two state Senate candidates.
Powered By
NEXT STORY: The 2022 New York City 40 Under 40