Power Lists
The 2023 Power of Diversity: Women 100
Who run the state? These remarkable leaders.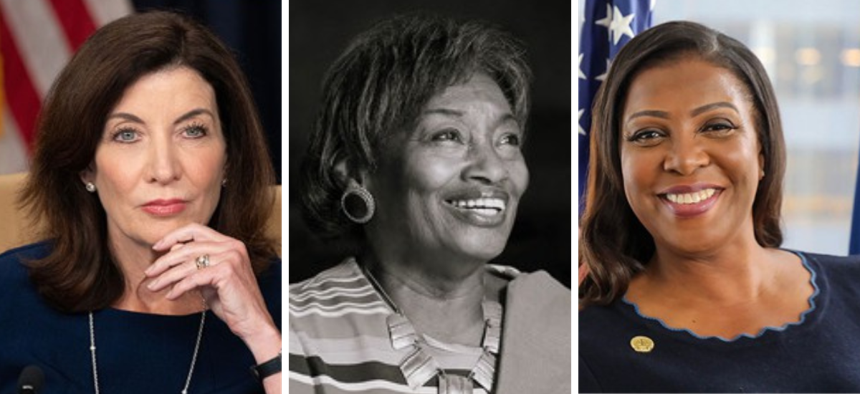 Perhaps more than any other state, New York is known for its trailblazing women. Frances Perkins, who was labor secretary under President Franklin Delano Roosevelt, was the first woman to serve in a White House Cabinet. Brooklyn's Shirley Chisholm was the first Black woman elected to Congress. And former first ladies Eleanor Roosevelt and Hillary Rodham Clinton transcended their status as famous wives to become political and policy leaders in their own right.
These trailblazers have paved the way for women to take on an impressive number of powerful roles in New York today. Gov. Kathy Hochul, state Attorney General Letitia James and state Senate Majority Leader Andrea Stewart-Cousins are the first women in their respective offices, while New York City Council Speaker Adrienne Adams and House Republican Conference Chair Elise Stefanik have also attained posts that were historically held by men. And that's not even mentioning household names like U.S. Sen. Kirsten Gillibrand and Rep. Alexandria Ocasio-Cortez.
City & State's Power of Diversity: Women 100 highlights the accomplishments of these well-known political leaders, while also putting a spotlight on scores of lesser known but equally noteworthy women in government, advocacy, business, labor, academia and other arenas who are shaping the future of New York and our nation.
Powered By
NEXT STORY: The 2023 Long Island Power 100