Author Archive
Daniel C. Vock
Senior Reporter, Route Fifty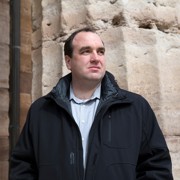 Dan Vock is a senior reporter at Route Fifty, where he focuses on transportation and infrastructure. He has covered state and local government for two decades, first as an Illinois statehouse reporter and later as a national reporter based in Washington, D.C. Dan has written stories about every state in the country, and has reported on the ground from half of them (so far). He won a Jesse H. Neal award for best profile and earned a fellowship from the Columbia Journalism School's Ira A. Lipman Center for Journalism and Civil and Human Rights.
Transportation
Policy
New York City saw a 25% drop in traffic deaths and a 30% decrease in tickets issued after state lawmakers let it operate their speed cameras on nights and weekends.
Eric Adams
Personality
Adams, as one of the mayors of the country's four largest cities, all of whom are Black, Adams highlighted their management approaches at a gathering of the National Urban League.
By

Daniel C. Vock and Elizabeth Daigneau
Economic Development
Policy
Micron's commitment would mark one of the first major new investments by semiconductor companies following the passage of billions in incentives under legislation signed by Gov. Kathy Hochul this summer.
---
Transportation
Policy
Here's how the New York City transit hub's counterparts around the country delivered after taking on similar redevelopment efforts.