New York City
Facing a doctor shortage, NYC looks to Grenada
New York City is facing a doctor shortage. NYC's struggling public hospitals look to a controversial med school in the Caribbean.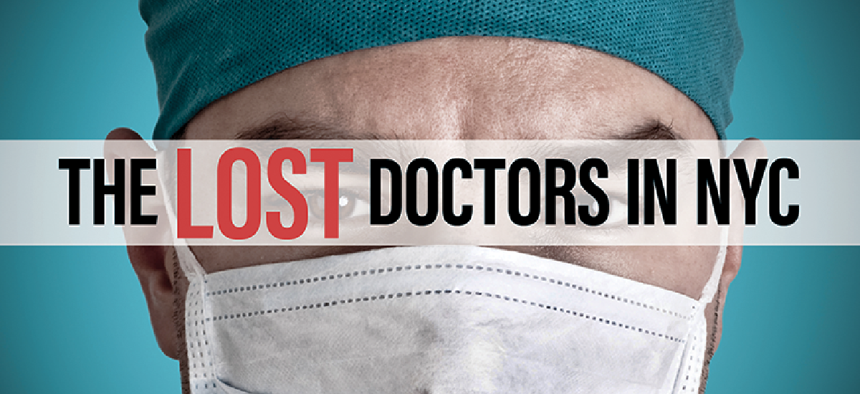 Eric Behar was an aspiring doctor with a master's degree in neurobiology under his belt when he saw the subway ad that would save him $62,000.
The eye-catching advertisement was for CityDoctors, a partnership between New York City's public hospital system and St. George's University School of Medicine, which is based in the Caribbean island nation of Grenada. New York City residents pursuing a medical career can have their tuition covered at SGU if they pledge to work a certain number of years as a primary care doctor at New York City Health + Hospitals, the city's struggling public hospital system.
"Why not?" Behar thought after seeing the ad. "There's no better place to give back, and I'm from here, and I want to stay here."
He returned to New York after completing his studies at SGU in 2017, working as a resident psychiatrist at Metropolitan Hospital Center close to where he grew up on Manhattan's Upper East Side. He received a two-year scholarship, so he'll owe the city two years of employment once he completes his residency and becomes an attending physician.
The problem is that there are not enough doctors like Behar. New York City's public hospitals, which form a critical safety net for many low-income residents, are facing a shortage of doctors who work in primary care, the day-to-day physicians with whom patientsmake first contact, such as those in family practice, pediatrics and internal medicine.
There is no shortage of primary care doctors in the state as a whole, according to a 2018 report from the Center for Health Workforce Studies at the University at Albany. But New York's doctors are poorly distributed, with almost a third of the state's population living in a federally designated health professional shortage area – including many in poorer areas of New York City, such as East New York, Brownsville and Washington Heights.
New York City Health + Hospitals, which has been beset for years by budget deficits and declining physical infrastructure, launched a recruiting campaign earlier this year called Docs4NYC to find more primary care doctors to staff facilities in high-need areas around the city. The system aims to hire 75 doctors, and expects to have hired 30 by the end of October, but the shortage is unlikely to be solved by one recruitment drive. Doctors, on the whole, are an older bunch. Many are approaching retirement age, and many more are well past it. Meanwhile, the city is trying new strategies to increase outpatient visits, putting an even greater emphasis on primary care doctors.
One major way New York City is trying to address this deficit of primary care physicians: a partnership with a for-profit school in a foreign country more than 2,000 miles away.
I would argue we're actually New York state's biggest medical school. It's just, we happen to be based in Grenada."– Dr. G. Richard Olds, president and CEO of St. George's University
The arrangement with St. George's has raised questions, however, since New York already has more than a dozen traditional nonprofit medical schools. But nobody is more eager to answer questions thanDr. G. Richard Olds, the university's president and CEO. "I know it may seem like we're not a New York school," he told City & State. But he argued that when factoring in the share of New Yorkers among the school's nearly 8,000 students and the number of graduates that end up in the five boroughs, the university is "every bit as much of a New York medical school as all those New York-based medical schools." New York colleges like Stony Brook University, New York University and Binghamton University are among the biggest undergraduate feeder schools to SGU, and Olds estimated that 4 percent of all doctors in New York are St. George's graduates. "I would argue we're actually New York state's biggest medical school," he said. "It's just, we happen to be based in Grenada."
Olds seemed accustomed to defending his university's reputation.St. George's and other Caribbean schools have a tough time shedding their label as "second-chance med schools," gobbling up students who couldn't earn one of the ultra-competitive slots at U.S.-based graduate medical programs each year. There's no doubt the schools are responding to demand – each year, more than 50,000 students apply for just 21,000 spots at American medical schools, meaning more than half have to give up or look abroad.
St. George's, which opened in 1977, is one of dozens of offshore medical schools catering mostly to American students. But the reputation of recruiting a lower tier of students is shared among all of them. St. George's has a page on its website dedicated to "debunking the myths" of Caribbean medical schools, including a denial that they will "take your money and abandon you."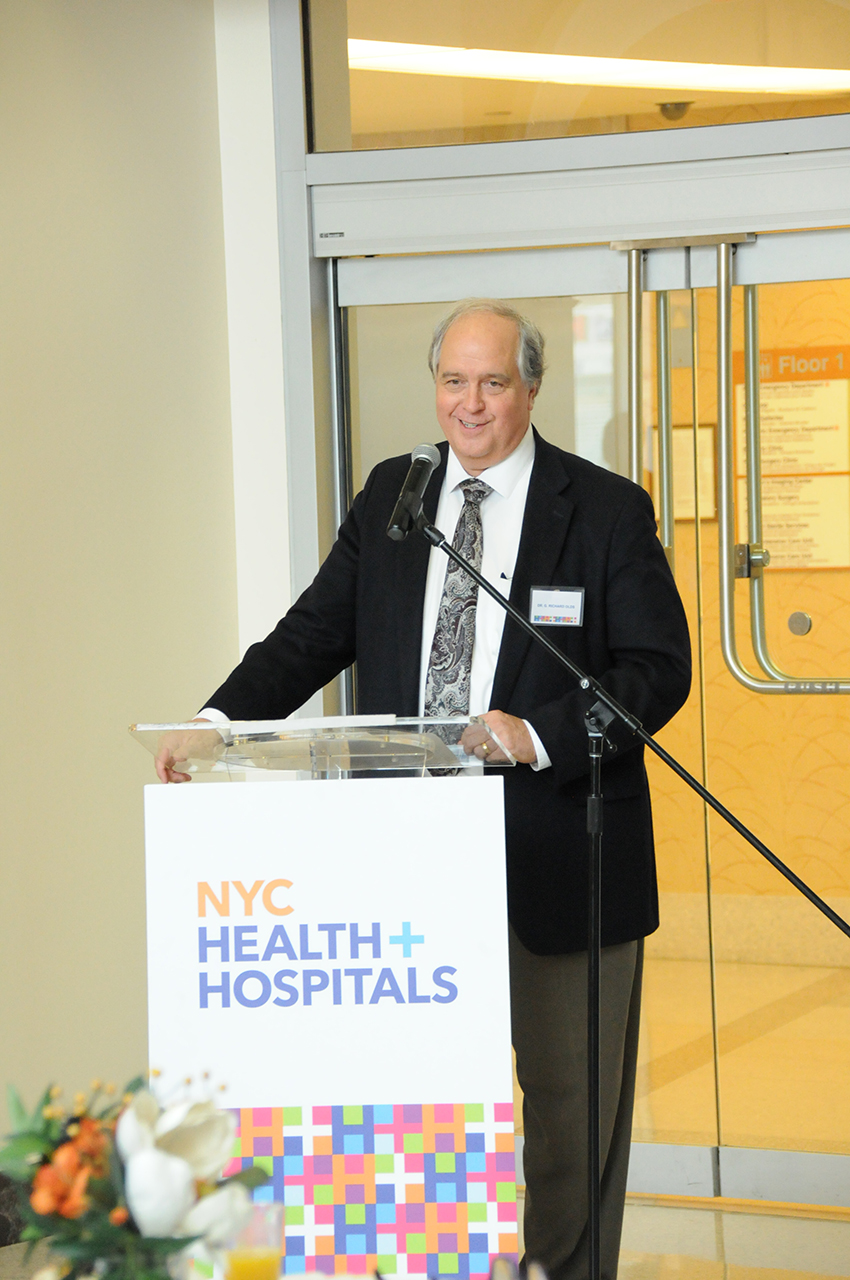 That's a criticism applied not only to Caribbean schools, but to other for-profit colleges, a growing subset that has a long history of poor management and disappointing student outcomes. For-profit schools are often thought to be less rigorous than their more common nonprofit competitors, but Olds was quick to defend SGU's standards. The school is accredited by the New York State Education Department, and its students have to pass the same exam as their counterparts in American schools if they want to practice in the U.S.
Olds attributed the criticism from American medical schools to a decadelong, ongoing financial dispute. "The reason they don't like us is we actually share our tuition with the hospitals that train our students," he argued. St. George's and other similar offshore medical schools pay hospitals for rotation spots, ensuring that their students will get valuable hands-on training in New York City. American medical schools generally don't pay, arguing that the student doctors' labor – and the affiliation with the school – is payment enough.
"It's immoral," New York Medical College Chancellor Edward Halperin told The Wall Street Journal in 2016. "I don't think human illness is a commodity to be sold in the marketplace."
But the willingness of St. George's to pay New York City Health + Hospitals to host its students was too good of an offer for the cash-strapped public hospital system.
So it signed an agreement in 2007 to make St. George's the only international medical school whose students the public hospital system would accept for rotations. St. George's was expected to pay the city up to $100 million over 10 years for the slots. That seems to have been an overly generous estimate – Politico New York reported that eight years into the deal, New York City Health + Hospitals had received just $37 million – but that's a multimillion-dollar revenue stream that the system wouldn't have had otherwise.
The deal spurred immediate backlash from American universities, who claimed their students were being pushed out by their Caribbean counterparts. Those complaints seem to have fallen on deaf ears – New York City Health + Hospitals renewed the contract in 2017, with St. George's expected to pay more than $12 million a year for up to seven years.
Dr. Machelle Allen, New York City Health + Hospitals' senior vice president and chief medical officer, denied that St. George's students were taking spots from students at American schools, saying that schools like NYU and Columbia University continue to send the same number of students for clinical rotations as always. "I think it's more of a fear or a perception than a reality," she told City & State.
Allen also praised St. George's as "an enthusiastic partner" with a great track record for educating doctors. "When they come back to H+H as residents or providers, they really are as competitive as those who are trained in the United States and are looked upon favorably by their colleagues," she said.
The city's relationship with St. George's is about more than just cash. St. George's is prodigious at providing primary care doctors. Only about 10 of the roughly 380 St. George's students doing rotations in New York get the CityDoctors scholarship each year. But many students who don't make a pledge to be a primary care physician at New York's public hospitals do so anyway, thanks to the local connections they build.
St. George's said its students are more racially and economically diverse than at many other medical schools, which New York City Health + Hospitals said it particularly appreciated in serving its diverse patient base. And St. George's graduates were also about twice as likely as graduates of other New York-based schools to go into primary care, the area where new doctors are most needed. St. George's said 76 percent of its graduates work in primary care, compared to 33 percent from Columbia and 42 percent from the University at Buffalo, according to U.S. News & World Report. NYU, where 36 percent of graduates enter primary care fields, announced earlier this year that it would offer full tuition scholarships for all of its students, partly to discourage students from pursuing high-paying specialties out of financial necessity. Experts point to student debt as one of the main reasons why a majority of graduates begin their careers as specialists, despite a shift toward primary care to keep people healthy.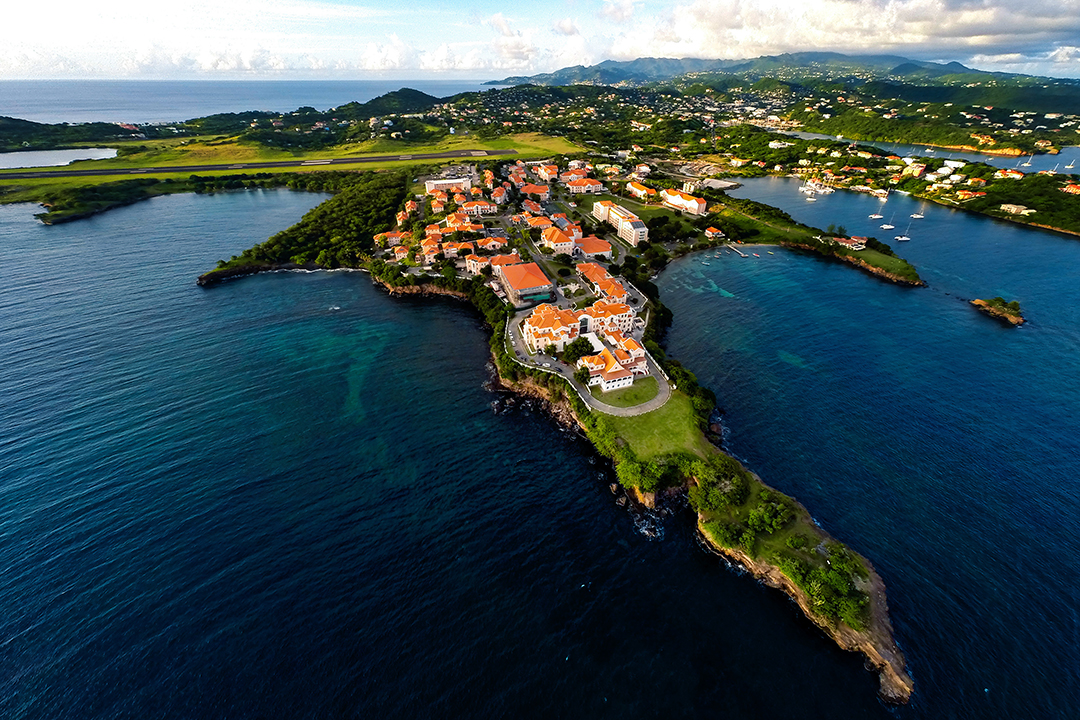 Proposed fixes for the national doctor shortage are common. U.S. Sen. Charles Schumer announced legislation earlier this year to add new federally funded residency training slots for doctors.New York state funds a program called Doctors Across New York that will repay the student loans of doctors who practice in areas of the state where there are shortages. And while the the city's public hospital system is trying to increase its number of doctors, the New York City Department of Health and Mental Hygiene is simultaneously trying to reduce the demand for primary care doctors.
"Patients only are with a provider a limited time of their life. They're in the community most of their lives," Dr. Sonia Angell, the department's deputy commissioner of prevention and primary care, told City & State. "So if where they spend most of their lives is unhealthy, it doesn't matter how many doctors they have visits with. It's not going to promote population or community health at large."
Angell said her department is more focused on keeping a greater number of New Yorkers healthy so they have to visit those doctors less, citing examples like banning trans fats in restaurants, and even increasing enrollment in pre-kindergarten, which has been shown to have positive health outcomes for children.
"The resources are short, the facilities are not that pretty at all. But that makes you a better doctor." – Eric Behar, a psychiatry resident at New York City Health + Hospital's Metropolitan Hospital Center
Further fixes are important, since New York City Health + Hospitals is still short on doctors after more than a decade partnering with St. George's. But that relationship has its successes, like Behar, who gets to practice psychiatry at Metropolitan Hospital Center in his hometown, serving Spanish speakers like himself. "The resources are short, the facilities are not that pretty at all," he said. "But that makes you a better doctor."
Down in Grenada, Olds knows New York will always need new doctors, and he's more eager than ever to send backfully trained physicians like Behar. He just wishes New Yorkers gave his school more respect. "We actually contribute to the success of your biggest hospital system," he said. "I'm not asking for thanks, but maybe you should throw a few less stones."