New York State
Why COVID-19 remains a concern in prisons and jails
A state Senate hearing examined what else could be done to help incarcerated people.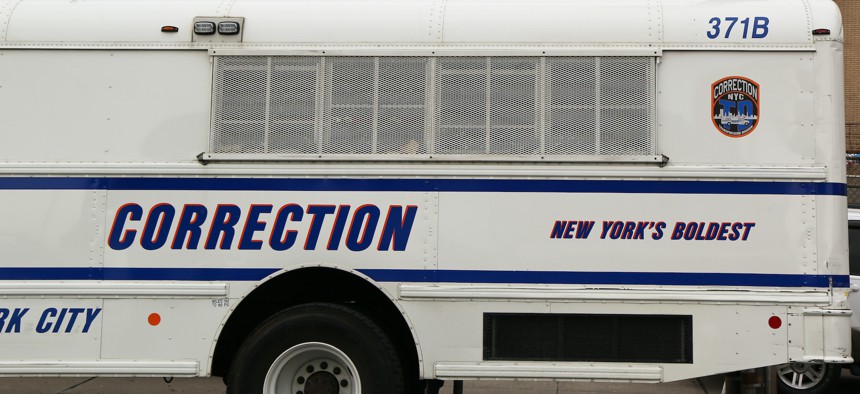 Gov. Andrew Cuomo has gotten plenty of praise during the pandemic for keeping the public informed about how the coronavirus has spread across the state. One exception: jails and prisons, which are not as easily accessible to the public or news media.
A state Senate hearing on Tuesday aims to shine some light on the pandemic in correctional facilities, which the latest state data shows has killed at least 17 incarcerated people and five staff members as well as infected more than 2,000 other people. "The majority of those who were sick were not tested or they refused to ask for testing or any medical attention because they were afraid of being quarantined," one defense attorney testified. About eight individuals are currently being isolated throughout the state prison system, officials from the state Department of Corrections and Community Supervision said Tuesday, with no COVID-19-related tests reported by the department since May.
The pandemic hit New York harder than anywhere else in the country, so state officials can claim some success in limiting the spread of the coronavirus in correctional facilities – in part due to 6 million bottles of hand sanitizer mixed by inmates for roughly $0.60 an hour. New York has not experienced the huge prison clusters of cases seen in other states, and the only positive cases of coronavirus in New York City jails have come via incoming detainees rather than community spread among incarcerated people. 
Experts said Tuesday that more could be done moving forward. COVID-19 could become a new category for medical parole eligibility. More elderly prisoners could be released. More personal protective equipment could be distributed and social distancing could be better maintained. "The fact is, the record shows a series of gross management failures, negligence and leadership voids that led to the unnecessary and preventable deaths of eight of my members and the suffering of my 1,400 members who tested positive," one corrections union leader said at the hearing.
Powered By
NEXT STORY: Amid pandemic, mental health services needed more than ever