New York State
Looking (way) back at the last time Democrats dominated Albany
Looking back at the last time New York Democrats dominated Albany in 1913.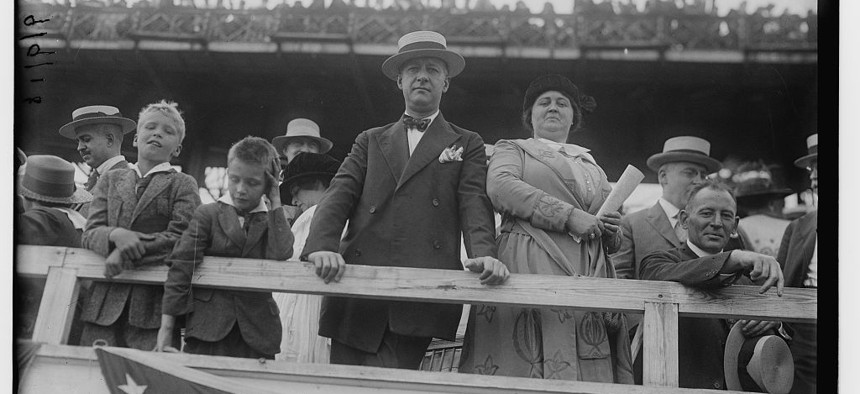 Following the 1912 elections, New York Democrats were in firm control of state government and looking to do big things. Today, the party has its largest majority in the state Senate since that apex over a century ago – and there are a few legislative lessons to learn from their Progressive Era predecessors.
Heading into 1913, Democrats had strong majorities in the state Legislature and newly elected Gov. William Sulzer felt he had a mandate to shake things up. Electoral reforms were on the agenda and an effort was gathering strength to institute a statewide workers compensation program.
But things did not go according to plan for Sulzer and his colleagues. A group of "independent Democrats" led by the governor would take on the Tammany Hall political machine – and lose. Sulzer would be out of the governor's mansion by the end of the year, while Republicans took advantage of the intraparty warfare to seize the Senate and the governor's mansion in the 1914 election.
Now, New York Democrats have their strongest hold on state government since then, and they too are poised to make history – perhaps in similar ways.
Election reforms, labor laws and local control
Democrats made two big changes to state elections in 1913: establishing primary elections and passing the 17th Amendment to the U.S. Constitution, which allowed for the direct popular election of U.S. senators once it took effect in 1914. Democrats also overcame business interests opposed to providing compensation when workers were killed or maimed on the job. Any believer in local control can also thank Progressive Era Democrats for passing a bill that provided cities statewide with a form of "home rule" that allows voters to decide their own city charter.
Big breaks for presidential wannabes
The 1913 legislative session was when Al Smith was elected speaker of the Assembly, after first getting elected to the chamber in 1904. He soon used that position to build upon his image as a reformer with a common touch. His one-year tenure as speaker also served as a springboard for his subsequent rise through state politics that culminated in his four terms as governor and nomination as the first Catholic to run for president on a major party line. But 1913 was not only a big year for Smith. A state senator named Franklin Roosevelt also was moving up with his appointment as the assistant secretary of the Navy, a position once held by his then-more-famous uncle Teddy.
The art of the comeback
Is there life after death in politics? There was for Sulzer, who became the first – and thus far only – governor in state history to be impeached and removed from office. His administration opened with "virtually a declaration of war" against the legendary Tammany Hall machine, The New York Times observed years later. But party boss "Silent Charlie" Murphy struck back.
Sulzer soon faced allegations of perjury and campaign finance fraud regarding his campaign war chest of $5,460. Though the state Legislature would give him the figurative boot after 10 months in office, this was not the end of Sulzer as a force in state politics. Weeks later he was elected to the Assembly and the following year he made another gubernatorial run as the Prohibition Party candidate, helping to throw the election to Republican challenger Charles Whitman.