Son of a preacher man
Sweet-talkin' Ruben Diaz's biggest problem is the other Ruben Diaz.
Bronx Borough President Ruben Diaz Jr. exits his Chevy Tahoe outside Eastchester Houses on a recent weekday afternoon. It's the third stop on his official schedule, a visit to a senior center he's frequented many times (and allocated thousands of dollars toward) in his 10-year run as the borough's chief executive. He sports a light-blue collared shirt with a fitted grey vest, black jeans and brown leather shoes. Sleeves rolled up, shades on, goatee trimmed, Diaz looks like a "teenager today," one staffer jokes as he's ushered in.
The look pays off. Screams and chants of "wepa!" erupt as Diaz enters the center for a party celebrating August birthdays and the upcoming Labor Day holiday. With Pitbull's "Sube Las Manos Pa' Arriba" playing, Diaz claps and laughs his way to the dance floor, grabbing a bespectacled senior to show off his salsa skills. Others jockey for a chance to dance with the 46-year-old politico, who displays a rhythm and grace few elected officials possess. Minutes later, he takes a mic to thank the seniors for their loyalty to the borough.
"Those who have abandoned us, when people left, when they stopped believing in us – hey, quite frankly, we want to be honest, we stopped believing in ourselves – you stayed here," Diaz tells the crowd. "The best is yet to come."
It's the kind of scene Diaz will soon be knee-deep in as he mounts a run for mayor, a position he has eyed for years. Diaz, who is term-limited in 2021, will attempt to replicate feats last accomplished three decades ago: a borough president rising to the top spot in New York City government and the ascension of a minority mayor (David Dinkins achieved both). His likely rivals are New York City Comptroller Scott Stringer, Brooklyn Borough President Eric Adams and New York City Council Speaker Corey Johnson, while former Council Speaker Christine Quinn may enter the fray as well.
Should he win, Diaz will achieve what no other Hispanic politician has done in city history: win citywide elected office. The closest the city ever came was in 2005 when then-Bronx Borough President Fernando "Freddy" Ferrer became the first Hispanic candidate to win the Democratic nomination for mayor, only to lose to Michael Bloomberg. With the share of the city's Hispanic population rising to 29%, the time may have come for a Latino to run City Hall.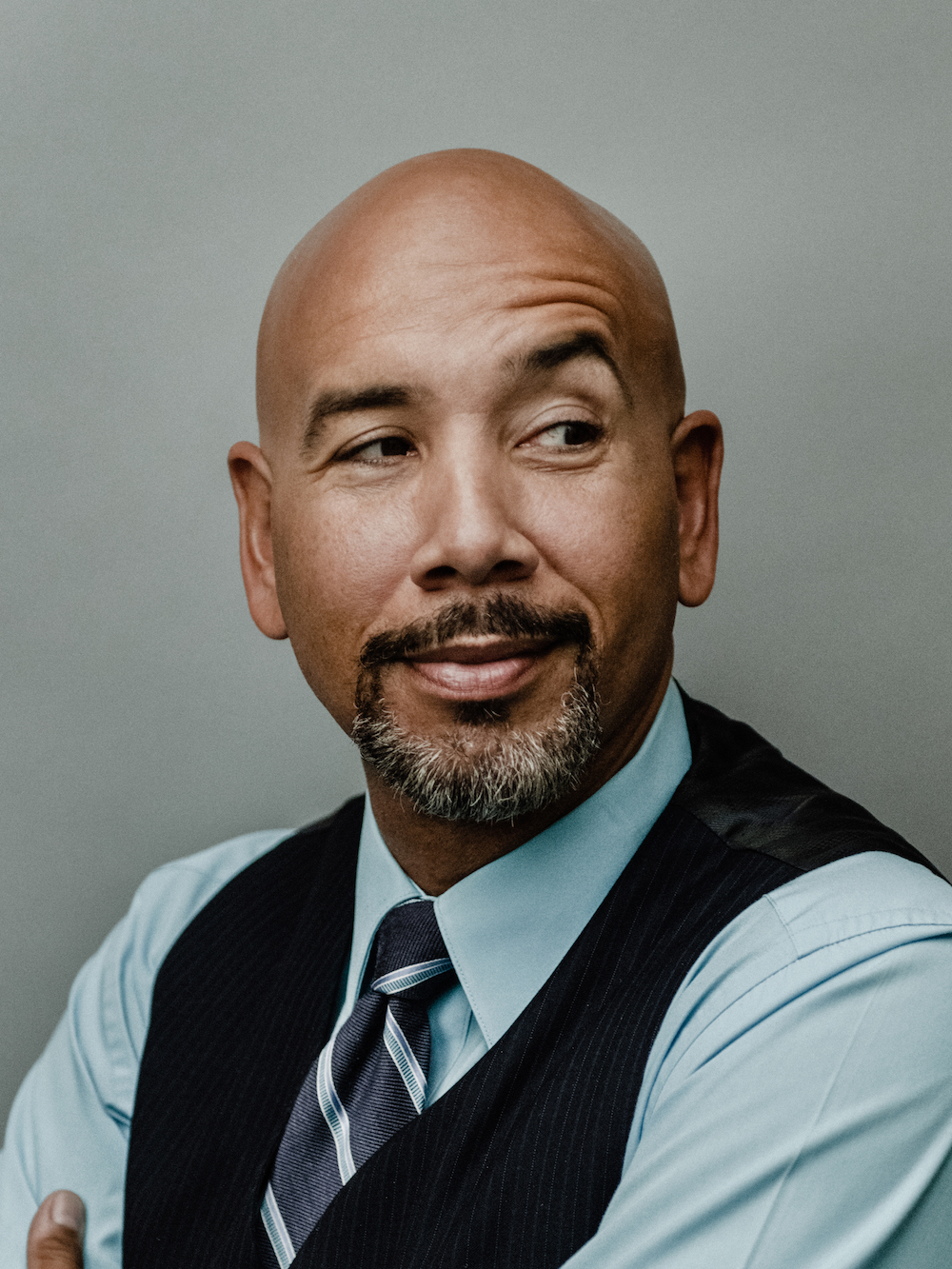 "All these campaigns are job interviews, writ large, and if you didn't handle your previous or your current job well, how do you expect people to rely on your ability to handle your job going forward, or a new job, or a job with more responsibility?" Ferrer says in a telephone interview. "I believe (Diaz has) done a very credible job."
A man with many names – "Rubéncito," "Junior," "BP" – Diaz built up the Bronx as an assemblyman but especially borough president. For many occupants, the office of a borough president is largely ceremonial. Not for Diaz.
"He set in motion a social change in the borough and the leadership of the borough," says Assemblyman Marcos Crespo, the Bronx Democratic Party chairman and a Diaz disciple who's set to throw the full power of the machine behind Diaz's candidacy. Given the city's reputation for diversity, it's "offensive" to Crespo that there has been no Hispanic mayor.
Yet Crespo is already hearing rumblings that Diaz is too young or inexperienced. Crespo, who once interned for Diaz, says it's "insulting" that other candidates "who have been in government only a handful of years" or "are not even native New Yorkers" are not questioned the same way a Latino is. "Why should Ruben be the one to hear that narrative?" Crespo asks.
"That happens," says Michael Benjamin, a former Bronx assemblyman who's now a New York Post editorial board member, citing Rep. Herman Badillo's half a dozen mayoral runs between 1969 and 2001. "He wasn't really taken seriously by, I guess at the time what we call the mainstream media," Benjamin says. "And I think that remains Ruben's problem as well."
The narrative Diaz puts forward is one of economic progress, trumpeting nearly $19 billion in new or anticipated development in the borough under his watch over the last decade, a plummeting crime rate and a reduced unemployment rate. The results: a surging population as more New Yorkers flock to the Bronx, which once was equated with working-class neighborhoods that descended into fiery wastelands. Now, it's a new frontier, a bastion of revitalization and affordability in an increasingly expensive city. Diaz considers development a means of stability, and that philosophy will likely be the main ingredient to a mayoral platform.
"I believe Ruben has been an effective borough leader, especially on economic and job development," Benjamin says. "He has been a leader on the issue of expanding (gifted and talented) classes in the Bronx and bringing attention to Districts 7 and 12. I'd praise him as a leader in the mold of Fernando Ferrer, who united the borough, east and west, north and south."
For Diaz, the work goes beyond ceremonial activities typically associated with borough presidents. "We're not here twiddling our thumbs," he says. "I love a ribbon cutting, I love a groundbreaking. That's not all that we're doing. We are making sure that development is happening in the Bronx and with the Bronx."
Of course, it's not a completely rosy picture, as the borough is grappling with higher levels of poverty, a devastating opioid crisis and lower test scores compared with the rest of the city. Diaz doesn't exactly downplay the problems, but responds with his usual refrain: "Life's not perfect."
Still, he has chipped away at some of the borough's nagging stereotypes, and is hoping to replicate these successes citywide. And you can bet he'll use his greatest asset: a natural, affable charm. He's a smooth-talking emissary, a man of the people, selling the merits of the borough, selling himself, and making powerful friends, including Assembly Speaker Carl Heastie and Gov. Andrew Cuomo, while securing billions of dollars for the Bronx.
His relationships have helped seal deals on protracted projects that include the Metro-North expansion plan, Compass Residences, the Bay Plaza Shopping Center, La Central, the rehab of the Orchard Beach Pavilion, the Van Cortlandt Park Library, and, to the consternation of some, the Trump Golf Links.
Yet the borough's most elusive project – converting the Kingsbridge Armory into the world's largest ice skating center – has barely thawed five years after it was announced. This problem wouldn't be in Diaz's hands had he backed a proposed mall project that had projected the creation of 2,200 jobs at the height of the Great Recession. In his inaugural year as borough president, Diaz blasted the developers for ignoring the community's demand for a $10 hourly living wage over the established $7.25 hourly wage the mall planned to pay its employees. With Diaz's support, the City Council voted to kill the deal. Since that controversial episode, he has been quicker to embrace job-creating development projects.
Diaz has flirted with running for a variety of offices before – Congress, city comptroller, public advocate – but he says those offices would have had their limitations. Being mayor, Diaz says, offers maximum reach to "create more opportunities for as many New Yorkers as possible."
"And we've been able to do that in … one of the most challenging parts of the city, and I don't want to run for any other office, and I don't believe any other office has the resources, other than the mayor of the city of New York, in order for us to accomplish that," he says, sounding rehearsed. Then he concludes, "So, it's either mayor or bust."
Early on, he is lagging on fundraising and name recognition – but perhaps his biggest challenge is the behavior of his father, the Rev. Rubén Díaz Sr., a New York City councilman, congressional contender and firebrand whose comments over the years – that the 1994 sporting event known as the Gay Games would bring disease to the city, that New York was the "abortion capital of the world," that the gay community controls the City Council – earned him scorn from fellow Democrats. The younger Diaz didn't mince words when he expressed what type of support he wants from his father: "(What) I need from him is to be disciplined in his comments."
On his iPhone 7, the younger Diaz shows me photos capturing key points from his life. In one, he's a young man, with a full head of hair, white Nautica shirt and shades. Huddled around him are his friends, "the fellas," as Diaz calls them, who have stuck by him for decades.
"Every morning, we have a thread, a group chat. That's how we say good morning to each other. Three of them in California. One in Pennsylvania. The rest in the Bronx," he says, as a traffic jam keeps us from Starlight Park, our first stop of the day.
In the Bronx, surviving the streets isn't easy. The same can be applied to politics, and Diaz is acutely aware of it: You can't go at anything alone. It's a mantra he learned while growing up.
Diaz was born in the Bronx in April 1973, the youngest of three kids. They lived in Moore Houses in Mott Haven when the South Bronx was plagued by blight. His father later bought a home on St. Lawrence Avenue in Soundview, in a neighborhood that was gritty but nowhere near as troubled as Mott Haven. The fellas lived on the same block, and helped jump-start his political career.
The fellas – White Boy Steve, Joe Key, Gene, Polo – formed a crew, watching out for their block and trekking to Starlight Park for some cliff jumping into the Bronx River, then a dumping ground for cars and raw sewage. This meant running into boys from blocks that weren't too friendly with them. I ask whether brawls were the norm. Diaz smirks, saying only, "We knew how to defend ourselves."
By age 21, Diaz was already wrapped up in public service and politics. While working as a messenger for the New York City Council, he asked his father, then working for the Civilian Complaint Review Board, to put him on the slate for male district leader for the 85th Assembly District, against Gumercindo Martinez. His friends papered Monroe Houses with fliers in exchange for pizza, and Diaz beat Martinez.
A couple years later, in November 1996, the 23-year-old Diaz won the 85th Assembly District seat, defeating Pedro Gautier Espada, son of the now-disgraced former state Sen. Pedro Espada Jr. In Albany, Diaz was the prime sponsor of 19 bills that became law, including one that provided tax abatements to green roofs. He co-sponsored some 160 bills that included passing mayoral control of city schools and a state 9/11 victim compensation fund.
His ability to connect with others in the Assembly served him well. He was the popular kid, at least by Assembly standards. Inside the chamber, he sat next to Heastie, finding a confidante in an institution where lawmakers of color were rare. Heastie became like family, and the future speaker dubbed the pair Batman and Robin – though which was the Caped Crusader was a constant source of debate. Heastie settled it in his interview with City & State: Diaz was Batman. "He had more seniority," Heastie says in a telephone interview. "By saying that we're Batman and Robin, that means we worked together, we fought together, and we always had each other's back."
But the dynamic duo needed a bigger team to take on Assemblyman José Rivera, then the leader of the Bronx Democratic Party. In the early 2000s, the party was split into factions operating like the seven realms in Game of Thrones. Trust was nonexistent. Resentment brewed. But the realms had a common enemy: Rivera, whose penchant for cliques and nepotism alienated lawmakers. Working together on anything seemed impossible.
You could pound your chest. You could have a brilliant idea. You can have the biggest press conference. But if you do not have relationships, then you know what? It's all bluster."
Diaz and Heastie eventually allied themselves with other spurned politicians across the Bronx, along with party attorney and fixer Stanley Schlein, to form the now-famous "Rainbow Rebellion" of 2008, a defining moment in Bronx politics that reintroduced stability to the party – even if its reputation for backroom decision-making, resistance to outsiders and a tendency to elevate male candidates largely remains.
The following year, Diaz succeeded Adolfo Carrión as borough president, who had relinquished his seat for a position with the Obama administration. Diaz's friendship-building turned to cultivating coalitions to get big projects off the ground. The Bronx began getting attention it hadn't received in years.
"Relationships determine outcomes," Diaz tells me. "It determines results. You could pound your chest. You could have a brilliant idea. You can have the biggest press conference, with all the media and television cameras there. But if you do not have relationships – and I'm speaking at every level of government – in order to be able to implement those ideas, then you know what? It's all bluster."
We're walking along a path in Starlight Park, a riverfront green space sandwiched between the Bronx River and the Sheridan Expressway, the latter of which is undergoing a massive $1.8 billion overhaul that will turn the freeway into a boulevard. The freeway also abuts Compass Residences, an eight-story project also under construction. Talk of remaking the expressway was raised as far back as 2002. It would take 15 years to get it done.
The Bronx (was) first in worst things, and last in the best things. And those things have now changed." – Assembly Speaker Carl Heastie
"You must have relationships, and for whatever reason there's been – you see many cases where people frown upon leadership or people in positions of government having those relationships and negotiations, but that's how you make it all happen. That's how you create all of the development that you see here," Diaz says, pointing to the work underway on the expressway.
Heastie, who took over as Assembly speaker in 2015, acknowledges the problems that still plague the borough, but credits his longtime ally for helping turn things around. "The Bronx is the borough with the lowest median income," he says, "a lot of struggles amongst different communities, and if Ruben is able to help lessen those challenges in the borough, I just say imagine what he could do for the other four boroughs. The Bronx (was) first in worst things, and last in the best things. And those things have now changed, and it's really because of Ruben's leadership and him working with elected officials in the Bronx."
Of course, running citywide will require Diaz to broaden his focus, both in terms of geography and ethnic politics. "People will try to define him and categorize him, by ethnicity, by language, by the Bronx," Ferrer says.
In recent months, Diaz has crossed the Throgs Neck and Whitestone bridges for some meet and greets with tenant, civic, and merchant associations outside the borough. He joined a rally for his Queens counterpart, Melinda Katz, who narrowly won the closely watched primary for Queens district attorney. Diaz, along with Heastie and Cuomo, got behind Katz, a party-backed candidate, suggesting Katz – and perhaps the Queens Democratic Party – could return the favor.
Diaz has cozied up to New York City Public Advocate Jumaane Williams, who stood with Diaz when he was endorsed by the Bronx Democrats in April. Williams' Brooklyn connections could help siphon votes away from Brooklyn Borough President Eric Adams, another mayoral contender. Both Williams and Katz were on hand at a Bronx Democratic Party dinner in July, stirring speculation over a team-up among the boroughs.
"Will Corey and Scott Stringer sort of split Manhattan-type, certain parts of Brooklyn, certain parts of Queens? They might split those votes," says Christina Greer, a political science professor at Fordham University. "You could say Adams will probably get a significant portion of the Brooklyn votes. So, you could sort of start chopping up the city, but that will definitely mean that Diaz will need the Bronx to really come through, and Queens, right? So, it'll be interesting to see like a Bronx-Queens coalition happening so that Bronx and Queens feel like they can finally get a mayor."
Diaz is sitting
in a boxy office trailer getting an update on the status of a state-of-the-art YMCA in Edenwald, a $60 million project that's been talked about for years. Amid the whir of excavators outside, a project manager says there are 83 Bronxites working at the site today, a figure that seems to please Diaz. A YMCA executive, Joseph Chan, tells Diaz that the organization has delivered on its pledge to have the project built by Bronxites, thanks to job fairs targeting local residents. The project includes an aquatic center, teaching kitchen and rooftop farm, requests Diaz made during the negotiation phase.
"How are you doing with contractors that are from the city or from the Bronx?" Diaz asks.
"Very well," Chan says. "I think we should be able to report soon on our numbers, but locally we found a lot of contractors both from the city. Our general conditions contractor, Classico, is committed. They're not based far away from here."
"That's Maria Rios. And Louis Rios," Diaz says, turning to me. "See? From the Bronx. Latinos. Puerto Ricans. Write that down."
They certainly come recommended. It doesn't hurt that they've contributed $4,150 to Diaz's campaign coffers.
Diaz has gotten to know developers all across the borough, and they have largely bankrolled his campaign to date. An analysis of his latest filing shows roughly half of it originates from those in or tied to the real estate industry, which may not sit well with progressives.
And while Diaz's positions include added gifted and talented seats (despite de Blasio's call to end such programs), improving public housing conditions, and investing in green technology, development will likely define his platform. Land use is an area where he has a role – and a record – and it helps that Bronx Councilman Rafael Salamanca, an ally, chairs the City Council's powerful Land Use Committee.
Everywhere Diaz takes me, from neighborhoods abutting the Bruckner Expressway, the I-95 and the Sheridan Expressway, there are clangs and bangs of construction – the "sounds of opportunity," Diaz says. One Democratic consultant tells me, "If you go out and ask a real estate developer, not just in the Bronx but anywhere in New York, and say, who's your candidate for mayor in 2021, they at least in my experience say Ruben Diaz."
The warm relationship with developers, however, has angered activists and anti-gentrifiers, inspiring a familiar chant from community groups: "The Bronx is not for sale."
"It's basically like saying, 'We have a price tag, and for the right price you too can do business here,'" says Ed Garcia Conde, founder and editor of the blog Welcome2TheBronx, who criticized Diaz's now-retired phrase, the "New Bronx." "It's always at the cost of the people who live here. It's no different than a real estate person in trying to whitewash our history."
Gregory Jost, a professor of urban planning at Fordham University, says the question is whether construction projects are helping the borough's current residents. "This model of development that he's a cheerleader for leaves a lot to be desired," Jost says. "My question would be, where has he taken a bold stand on gentrification or displacement? … And there's a lot of different models out there. We're doing a lot of work trying to base it around community land trust and community-ownership models, limited equity co-ops, mutual housing associations, I don't see him really in any of those spaces. Is he being a cheerleader for those types of models that are really community-driven?"
Diaz shrugs at the criticism. A self-described pragmatic progressive Democrat, he waves off the all-or-nothing attitude of many progressives. He isn't shy about convincing developers to do business in the Bronx. How else can a borough bring about housing and jobs without negotiating with developers? And he doesn't rubber-stamp, he says, citing Kingsbridge as an example.
"We're fixing the beach, the parks, playgrounds, waterfront, we're building a children's museum. I'm not apologetic about any of it. I'm proud of it," he says, later telling me, "You got to have some level of communication and conversation. It's not all going to be nice. I don't always have great conversations. Sometimes it gets ugly. Sometimes the fight is real."
The real estate industry hasn't completely emptied its pockets for Diaz. The most recent campaign filing shows he has $931,228 on hand, trailing Stringer and Adams. About 5% came from the same donors who have supported his father. He may have to press allies for support, chief among them Cuomo. Of all the mayoral contenders, Diaz has had the most fruitful relationship with the governor.
"Scott Stringer knows how to raise money, he's been doing it very well for a very long time. He went up against (former New York Gov. Eliot) Spitzer," says Greer. "Diaz is going to need to expand his circles in very substantive and pretty expeditious ways, and so is this Cuomo calling in favors and, you know, putting his thumb on the scale for Diaz? Or is this something where Cuomo sort of reads the tea leaves and says, 'You know what? I'm just going to stay out of this one'?"
Diaz says that he can turn things around in the next filing, given the number of fundraisers he's lined up to secure small-dollar donations to qualify for the city's campaign finance matching funds.
As for Cuomo – Diaz hasn't asked him yet. But he will. He just doesn't want to assume he has Cuomo's backing. "I don't want him to read or his folks to read an article saying, 'Yeah, I got Cuomo in the bag.' I'm trying to gain as much support from as many people as possible," he says.
As for Diaz's dad? That's a different story.
As we rode to our last stop, Diaz chatted about the Bronx's political elders, offering an easy segue to his father, City Councilman Rubén Díaz Sr., the controversial Pentecostal minister and the other half of a paradoxical political dynasty. Diaz knew this would come up. It's the inevitable buzzkill to this nearly five-hour trek across the Bronx.
Their father-son relationship, inextricably linked, remains a source of political intrigue, a contradiction: How could Diaz Jr. live in the same house as Díaz Sr.? What do they agree on? Where do they differ? How can Diaz Jr. be mayor if his father keeps getting in the way?
If I had it my way, my father would not be running for Congress. But he is."
Controversy has always surrounded Díaz Sr. His reputation for incendiary remarks and actions toward the gay community include filing a lawsuit to block the expansion of Harvey Milk High School in 2003, a public school that aimed to enroll LGBTQ kids; an anti-same-sex marriage rally at Bronx Borough Hall in 2005; opposing his fellow Democrat and mayoral candidate Freddy Ferrer for supporting same-sex marriage; and being the sole Democrat in the state Senate to reject the same-sex marriage bill in 2011. "The majority is not always right. Two thousand years ago the majority chose the rabbi and rejected Jesus," Díaz Sr. said in 2013. "I could be only one in the whole world and I would not change my view."
Empowered by election victories and emboldened by the #MeToo movement, progressives have reshaped the political landscape. For Diaz Jr., the trick is finding a balance between being a loyal son and a candidate who can't afford alienating any bloc that has been hurt by the councilman's comments.
"I try to impress that upon him all the time. I try to tell him there's – again, running for mayor is monumental. It's even that much more when you come from the Bronx, when you come from my background. And so, it's not about not making errors. It's about how you bounce back from the errors as a candidate," Diaz Jr. says, adding that any lapse "is much more intensified when you have somebody with your namesake doing the things that my father does."
One of Díaz Sr.'s most recent comments – that the gay community controls the City Council – cast him as a pariah among fellow council members. Diaz Jr. was returning from Puerto Rico when he got the call from Corey Johnson, alerting him of his father's gaffe.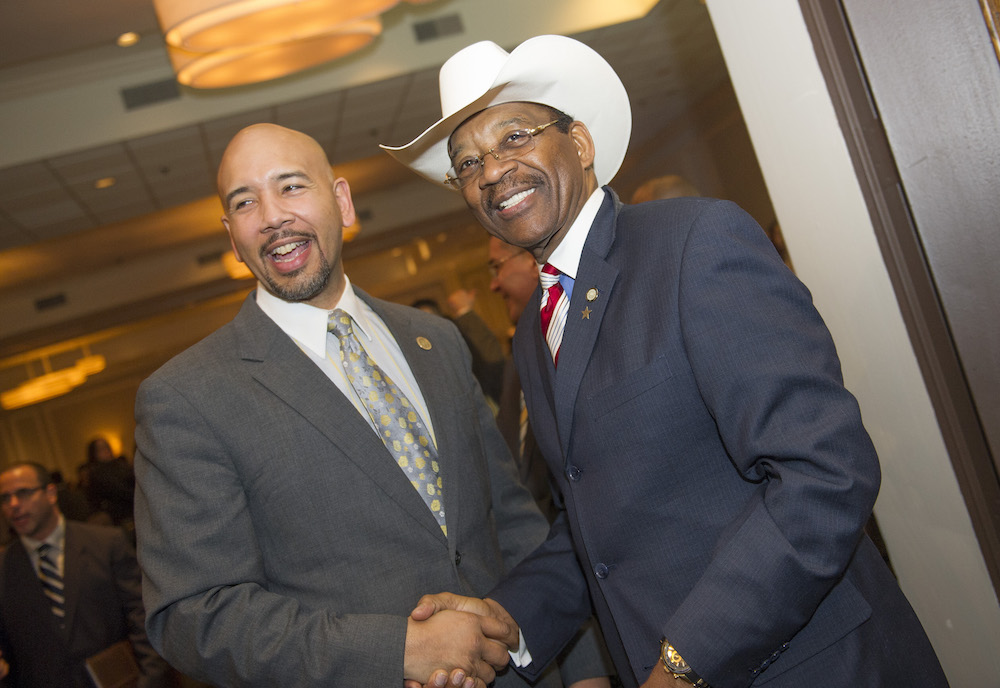 Díaz Sr. remains unashamed in his religious beliefs about gays. "I cannot go back on that, and I will not go back on that," he tells me. He ignores my question over whether those beliefs could come at a cost for his son, simply saying he will pray for his son.
"I don't hate anyone," he says. "The same belief, the same Bible teach me that I cannot hate anybody, that we have to love everyone. We do not have to agree, we do not have to agree with everyone, but we have to love everyone. ... Any opportunity that I get to help anyone – gay, straight, whatever it is, black, Spanish, white, whatever – any opportunity that I get to help anyone, I will use it to help that person. That doesn't mean that I have to agree with what a person does."
None of this is new to Diaz Jr. Yet, in a way, it is. He's now running for the highest office in the city. And there are more eyes on him, including from his rivals, who may hold up Díaz Sr.'s faults in the months leading to the June 2021 primary.
"They're going to want him to denounce his dad in the most straightforward ways," Benjamin says. "I wouldn't want to be in his shoes."
Diaz Jr. says he won't denounce his father. Blood is thicker than politics, and he is able to separate his father from the conservative Democrat he disagrees with. He loves his father. In many ways, he owes his career to his father. After all, he put him on that slate all those years ago.
Whether as a means of contrition, damage control or a rebuttal against rivals, Diaz Jr. has gone out of his way to demonstrate he's a friend to the LGBT community, allocating funds for an LGBT senior affordable housing development in May 2018, regularly attending the Pride March parade, and convincing the Bronx Democrats in June to honor the Stonewall Democratic Club of New York City, a citywide club that endorses candidates who support LGBT rights. "They appreciate the support I give to the LGBT community, and they don't hold my father against me," Diaz says.
The efforts haven't gone unnoticed. "I guess it seems genuine," says Conde, who is openly gay. "He does a little way too much for it to not be authentic."
As we get closer to (the race), more and more New Yorkers will see that there are two Ruben Diazes."
Back inside his SUV, Diaz says he wishes his father would reconsider a run for the 15th Congressional District, a race getting national attention for pitting a social conservative against a young progressive candidate in City Councilman Ritchie Torres, the borough's first openly gay elected official.
"If I had it my way, my father would not be running for Congress," Diaz Jr. says, gazing pensively at the Bruckner Expressway, another roadway under construction. After an awkward pause, he adds, "but he is."
It doesn't help that the son shares his name with his father. "And that's a challenge I would hope that my father would be mindful of, and I asked him to be mindful of. And that's a challenge … my biggest supporters are extremely concerned about. And I'm not trivializing that."
Endorsing a candidate in the 15th District – be it his father, Assemblyman Michael Blake or Torres – is far from Diaz Jr.'s mind.
Díaz Sr. knows that he could be a liability for his son, and has tried to keep himself out of the race. "My presence will hurt him with some groups," Díaz Sr. says. "When the time comes, I'm afraid people will take it out on him what they have against me."
Greer says the best strategy may be for Diaz Jr. to venture out of the Bronx. "Diaz's challenge will be to introduce himself to a wider audience," she says. "A lot of New Yorkers don't know who he is because he represents the Bronx. They don't know who he is, but they do know who is father is."
Diaz Jr. says he has faith in the city's voters. "And I think that as we get closer to it, more and more New Yorkers will see that there are two Ruben Diazes," he says. "And that will come from the attention both of the races will get."
Our trek across the Bronx ends at Zona de Cuba, a rooftop restaurant atop the historic Bronx General Post Office. The Cuban eatery – complete with a skyline view of the Bronx and parts of Manhattan – opened early this year, with palm trees, Regency sofas and vintage Havana chandeliers. Sitting down after what seemed like a marathon day, he orders a summer ale draft prepared by Bronx Brewery. He wants that on the record.
I can't help but ask what happens if the road to Gracie Mansion ends instead in a dead end.
But Diaz says there is a singular plan: winning this election.
"You want me to be pessimistic?" he says, laughing. "There's a plan, and that's it. If you've just made it to the Final Four, and the job is coming, what's your plan B? No. You gotta be optimistic that you're gonna make it to the NBA."
Correction: An earlier version of this post incorrectly stated that Adolfo Carrión had joined President Barack Obama's cabinet. He joined the White House in a staff role.