The 2018 Bronx Power 50
Kristi Blokhin/Shutterstock
The most influential people in the city's northernmost borough.
For a borough that had been all but abandoned for decades, the Bronx is bouncing back. It has new infrastructure projects in the works, major real estate developments underway and increasing attention from City Hall and in Albany.
Coinciding with the borough's resurgence is an unmistakable rise in political power. Assembly Speaker Carl Heastie, the city's most influential politician in Albany, hails from the Bronx. Bronx Borough President Rubén Díaz Jr. has a shot at becoming the city's first Latino mayor. The borough's Democratic machine is arguably the strongest in the city. And while state Sen. Jeff Klein, the former leader of the Independent Democratic Conference, has been ousted, his victorious Democratic primary rival – Alessandra Biaggi – joins fellow Bronxite Alexandria Ocasio-Cortez as two of the most prominent progressive candidates in the country who recently notched upset victories.
In this special issue of City & State, we take a closer look at the lesser-known – but no less influential – movers and shakers in the Bronx. Since we cover politicians on a day-to-day basis, we limited this list to those who are not strictly in government but instead influence it from the outside.
We reached out to insiders and experts to compile this list, ranking each person based on their accomplishments, their sway in political and policy matters, their economic clout, their philanthropic efforts, their ties to powerful politicians and the constituencies they represent.
We're pleased to present the Bronx Power 50.
---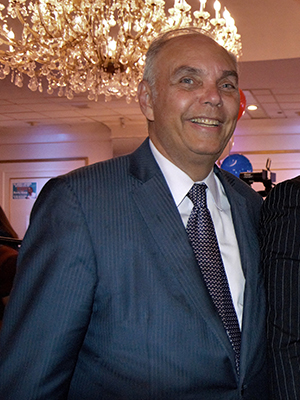 Image Credit:
Photo courtesy Miriam Quinones
1. Stanley Schlein
Attorney
Boss, powerhouse, Democratic institution and power broker are all words that have been used to describe Stanley Schlein, who has been a fixture in the Bronx Democratic Party for more than 40 years. But if you have never heard of this Parkchester native, that is no surprise. Despite being an operative behind some of the city's biggest political campaigns and countless major projects, Schlein is known for keeping a low profile, operating behind the scenes as an attorney, lobbyist and fixer. He currently serves as a lawyer for the Bronx Democrats and is the former chairman of the city's Civil Service Commission.
Schlein, who practices law privately and lives on City Island, is said to have worked with nearly every mayor dating back to the 1970s. He has had ties to Assemblyman and former Bronx Democratic Party Chairman Jose Rivera, Bronx Borough President Rubén Díaz Jr. and Assembly Speaker Carl Heastie. When the Yankees were building a new stadium and needed help with negotiations, they hired Schlein.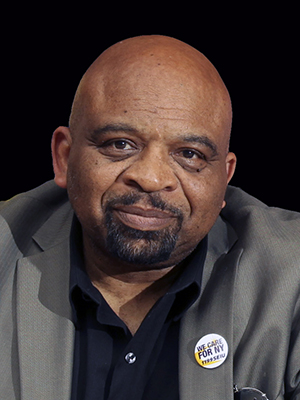 2. George Gresham
President, 1199SEIU
George Gresham has served as the president of 1199SEIU since 2007. As head of New York City's largest labor union, with its 400,000 health care workers, Gresham has worked to increase pay for hospital workers, save health care jobs from budget cuts and secure paid family leave for his members. An alumnus of the Bronx's public DeWitt Clinton High School, Gresham has forged alliances with leading power brokers like Gov. Andrew Cuomo, who appointed Gresham to chair the Mario Cuomo Campaign for Economic Justice, which successfully campaigned to increase the minimum wage. He also has been an ally of New York City Mayor Bill de Blasio, with Gresham's union being among the first to get behind his 2013 mayoral campaign.
According to a New York Times profile, Gresham's first health care job involved cleaning floors at the then-Presbyterian Hospital. The hospital's benefits helped pay for Gresham's college degree and he became a radiology technologist, doubling his salary. It was this early experience, Gresham said, that showed him the importance of labor unions.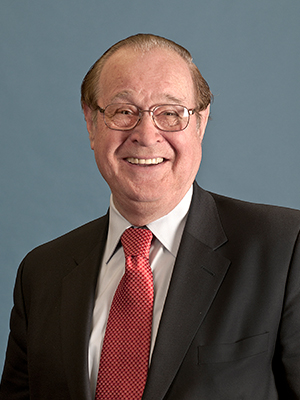 3. Charles Moerdler
Partner, Stroock & Stroock & Lavan LLP
Bronx resident Charles Moerdler is perhaps best known for his role on the Metropolitan Transportation Authority board, where he has served since 2010. But that is just one of a host of other positions that he holds.
He is a longtime member of Bronx Community Board 8, where he has presided over land use and other issues affecting the northwest Bronx for decades. As co-chairman of the litigation practice at law firm Stroock & Stroock & Lavan LLP, where he has been since 1967, Moerdler has represented real estate developers, one of the largest hospitals in the country, a New York City newspaper and Austria's largest bank. He has been on the board of the New York City Housing Development Corp. since 1997. He also served as a trustee at St. Barnabas Hospital and is on the editorial board of the New York Law Journal.
In the 1960s, Moerdler was the commissioner of housing and buildings for New York City. He also served as a development consultant to Mayor John Lindsay. Moerdler, a Holocaust survivor, has always been extremely busy.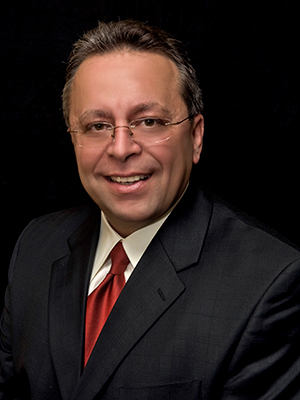 Image Credit:
Photo courtesy Bronx Chamber of Commerce
4. Nunzio Del Greco
President and CEO, Bronx Chamber of Commerce
Nunzio Del Greco and his family moved to the Bronx from Italy in 1958, and he was the first person in his family to graduate from college, earning a bachelor's degree from Queens College and a master's degree from St. John's University.
Del Greco, whose family had a history in construction, then became executive vice president of the then-Bronx Board of Realtors. The trade association later expanded its geographic scope and changed its name to the Bronx-Manhattan North Association of Realtors. Del Greco served as its chief executive officer for more than three decades, increasing its membership from fewer than 100 to more than 1,000 over that span. In 2010, he was named businessman of year by the Bronx County Historical Society. Since 2015, Del Greco has been the president and CEO of the Bronx Chamber of Commerce. Among his accomplishments are the production of the first Bronx Business Directory & Resource Guide, a listing that includes contacts for companies and public officials. He has also embraced social media, generating a large following on LinkedIn.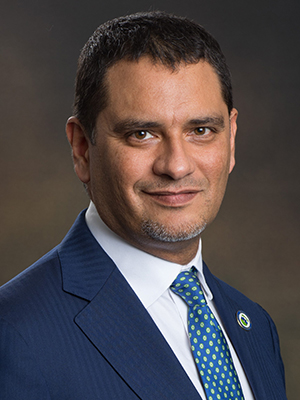 Image Credit:
Photo courtesy Lehman College
5. José Luis Cruz
President, Lehman College
José Luis Cruz, Lehman College's third president, took the helm in 2016 after leaving his position as provost of California State University, Fullerton. Last year, Cruz unveiled a plan to grant 90,000 degrees by 2030. Lehman had previously been on track to confer 45,000 degrees by that year. To achieve this ambitious goal, Cruz has already pledged millions of dollars toward hiring more faculty and staff, increasing class offerings and expanding infrastructure. Many students at Lehman College hail from the Bronx, where fewer than 30 percent of residents have an associate degree or higher, so the plan is seen as a major win for the borough.
Cruz, who hails from Puerto Rico and lives in the Bronx, has held a host of prestigious positions in higher education. He has a doctorate in electrical engineering from Georgia Tech and has been published in academic journals. He continues to teach physics at Lehman College. He testified before Congress last year on the Higher Education Act.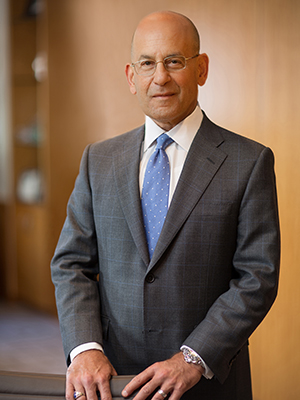 Image Credit:
Photo courtesy Montefiore Health System
6. Steven M. Safyer
President and CEO, Montefiore Health System
Steven M. Safyer has led Montefiore Health System, a sprawling, multibillion-dollar health care system, since 2008. This is not an easy task. Montefiore Medical Center has the country's second-largest medical residency program and one of the busiest emergency rooms. The hospital has 93,000 admissions per year and serves hundreds of thousands more on an outpatient basis. As the borough's largest employer, Montefiore provides not only health care, but jobs. In 2016, Safyer was recognized as one of the 50 Most Influential Physician Executives and Leaders by Modern Healthcare. To combat obesity, he banned candy and fried potato chips from Montefiore, and sponsored health fairs offering free blood pressure readings and testing for HIV and diabetes. His track record, which includes decades at Montefiore, has earned him praise from politicians like Bronx Borough President Rubén Díaz Jr. and former Mayor Michael Bloomberg, who proposed his soda ban at Montefiore with Safyer at his side.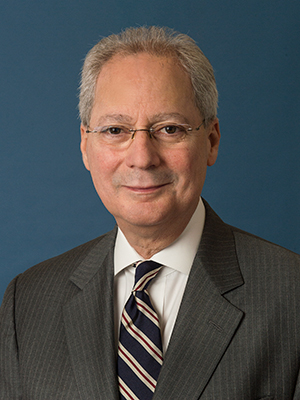 7. Fernando Ferrer
Vice Chairman, Metropolitan Transportation Authority
Fernando "Freddy" Ferrer, the former Bronx borough president, serves as vice chairman of the Metropolitan Transportation Authority board, a key post as New York City and state officials try to improve and upgrade the city's beleaguered subway system. Ferrer is also co-chairman of Mercury, a public strategy firm with a major presence in New York. He was first elected to the New York City Council in 1982, when he was just 32 years old. During his five-year tenure in the legislative body, he authored legislation requiring interpreters in hospital emergency rooms. Ferrer went on to serve as Bronx borough president for 14 years. He is credited with creating housing for 66,000 families. In 2005, he was the Democratic Party nominee for mayor and the first Latino to win a major-party nomination for the citywide post. Although he has retired from politics, he is still widely respected in the Bronx and a sought-after endorsement for candidates running for office there – as well as in other boroughs and in the city as a whole. He lives in Riverdale.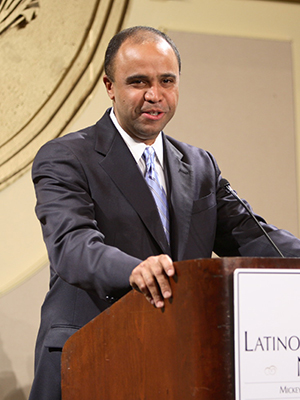 Image Credit:
Photo courtesy Latino Leaders Network
8. Adolfo Carrión Jr.
Founder and CEO, Metro Futures LLC
If you know Bronx politics, you know Adolfo Carrión Jr. The former Bronx borough president, Independence Party nominee for New York City mayor, city councilman and, yes, even White House official, has had his hand in some of the borough's biggest projects. He served as borough president from 2002 through early 2009, and is credited, in part, with orchestrating negotiations that allowed the construction of the new Yankee Stadium, which opened in 2009. He was also involved in the creation of the Bronx Family Justice Center and is said to be at least partially responsible for creating jobs at the Bronx Terminal Market. During his time as borough president, approximately 25,000 new housing units were built in the borough.
He now serves as a senior development consultant at Stagg Group, a real estate group that has long been active in the Bronx with a range of projects that include market-rate housing, affordable housing and developments to house the homeless. Carrion also founded Metro Futures LLC, a real estate development firm.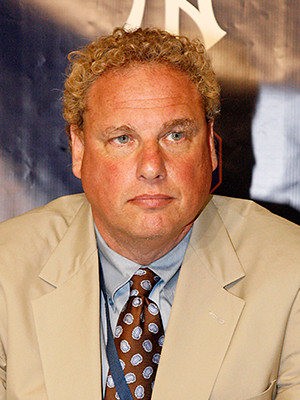 Image Credit:
Photo courtesy Jackson Lewis P.C.
9. Randy Levine
President, New York Yankees
Randy Levine is an attorney and president of the New York Yankees, the Major League Baseball team that is a symbol of the Bronx. He also was pivotal in the creation of the lucrative Yankees Entertainment and Sports Network, or YES Network.
Levine, who is also of counsel in the New York City office of Jackson Lewis, has represented clients in the entertainment, sports, manufacturing, health care, hospitality and transportation industries. He also has experience as a top government official, having served as the deputy mayor for economic development, planning and administration for New York City during then-Mayor Rudy Giuliani's administration. And despite his conservative bona fides, he hasn't been shy about criticizing the policies of President Donald Trump that he disagrees with, such as the sweeping tax cut legislation that went through last year.
He previously served as the chief labor negotiator for Major League Baseball, negotiating a landmark labor agreement in 1996. He also served as the commissioner of labor relations in New York City, negotiating major contracts with the city's powerful labor unions.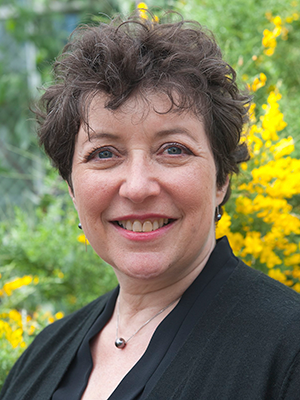 Photo by Stephanie Berger
10. Karen Meyerhoff
President and Executive Director, Wave Hill
As president and executive director of Wave Hill, Karen Meyerhoff oversees a 28-acre public garden and cultural center in Riverdale. Known for its sweeping views of the Hudson River, Wave Hill offers everything from year-round educational programming and classes to sunset garden parties and jazz concerts – and the historic 1843 Wave Hill House that was restored in 2013.
When Meyerhoff took the reins in 2015, she came in with a strong background in nonprofit work, including stints at renowned institutions like The Metropolitan Museum of Art, the Museum of Modern Art and, most recently, the Guggenheim Museum, where she served as managing director for business development.
At the time of her hire, Meyerhoff said that she would focus on fundraising, increasing revenue and widening the garden's audience – including through social media – while maintaining its status as a cherished sanctuary in the busy city. A year later, the attraction, which is only 30 minutes from midtown Manhattan, was voted New York City's "Most Loved Cultural Venue" by Time Out New York.