Criminal Justice
Bail reform will bring justice
Bail reform: New York must fix our broken pretrial system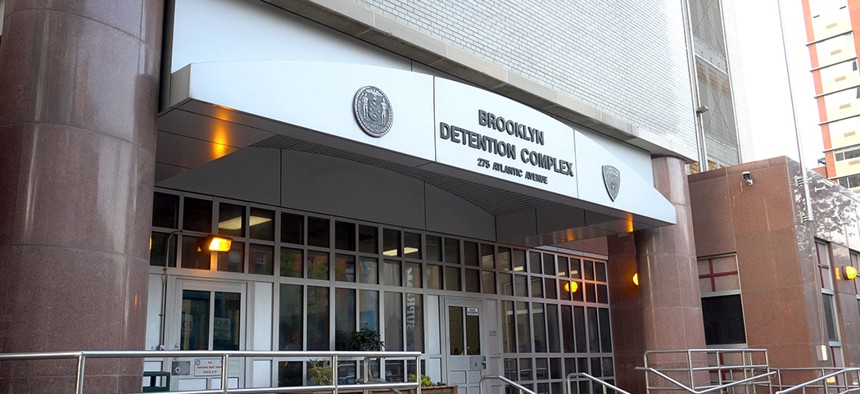 New York's criminal justice system is broken.
There's no other word to describe it when two-thirds of the state's jail population hasn't even been convicted of a crime: 16,000 New Yorkers are currently being held behind bars as they wait for their trial to begin. That's far too many people locked away, stripped of their freedom and dignity, when they have yet to be found guilty of any sort of wrongdoing.
This is a far cry from a justice system that presumes innocence until proven guilty.
New York has made some slight improvements in reducing imprisonment rates, but the total number of incarcerated New Yorkers remains staggeringly high – especially for persons of color, who are jailed at vastly disproportionate rates. Thousands of black, Latino and immigrant New Yorkers have been robbed of a bright future, and countless families have been torn apart.
One way to start untangling this web of injustice is by reforming New York's pretrial system, which unfairly punishes low-income New Yorkers and wastes millions of taxpayer dollars. Our state spends more than $350 million a year throwing New Yorkers behind bars simply because they cannot afford bail. Studies from Columbia and Penn show that pretrial detention also encourages defendants to plead guilty, which has a devastating impact on their ability to successfully re-enter society upon release due to having a criminal record. This leads to broken families, lost job opportunities and, worst of all, a perversion of justice.
This is an unacceptable state of affairs, and I'm grateful for the courageous lawmakers in Albany who have stepped forward to address the problem. But, with only a handful of days left in the legislative session, time is of the essence. We must act quickly to enact reforms that will prevent New Yorkers from being punished simply for being poor.
Reforming New York's pretrial system is also crucial to our goal of closing Rikers Island once and for all.
In many ways, Rikers is a microcosm of our broken criminal justice system, demonstrated by the fact that 88 percent of the city's jail population is black or Latino and thousands of people are held there every year for non-violent offenses on bail amounts of less than $5,000. The fact that New York's jail population provides such a stark illustration of racial and economic inequality is a tragedy and a testament to our failure to act. Now is the time to turn the tide.
I am proud to have introduced the Kalief Browder Re-Entry Success Act in Congress, which would expand mental health services to help those being released from jail re-enter society. This bill would work to transition our justice system from one designed only to punish inmates to one that rehabilitates them. As we approach the three-year anniversary of Kalief Browder's tragic death, I am reminded of the fact that he was imprisoned for three years, awaiting trial on charges that were eventually dismissed, simply because he and his family could not afford bail. If the proposed reforms to New York's pretrial system were in place at the time of his death, Kalief Browder might very well be alive today.
New York must lead the nation on criminal justice reform by fixing our broken pretrial system. A vast majority of New Yorkers are in favor of pretrial reform and more than two-thirds of Democrats, Republicans and independents in our state support such efforts. Our city and state's most powerful leaders have stepped forward to move the needle on this issue. Earlier this year, Gov. Andrew Cuomo called on the state Legislature to reform the state's pretrial system so individuals facing misdemeanor or nonviolent felony charges are released without bail. And New York City Mayor Bill de Blasio has led efforts to simplify the city's bail payment system.
We have both the political will and the public support necessary to enact sweeping reforms that will ensure justice is served to all New Yorkers, not just those who can afford it. We have a rare opportunity to immediately improve thousands of lives across our state.
Now, we must act.
Powered By
NEXT STORY: Close the Bronx's jail barge