New York City
A tale of two Ruben Diazes
A decade ago, the Bronx BP killed a mall project at the Kingsbridge Armory. Now, critics say he's too close to developers.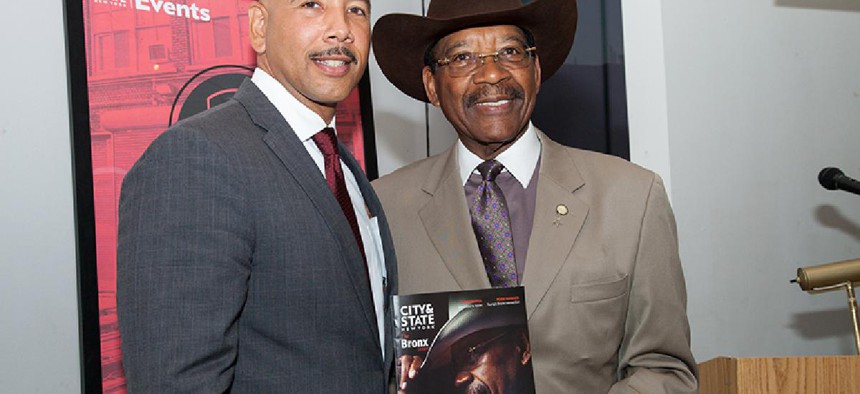 The first big showdown of Bronx Borough President Ruben Diaz Jr.'s tenure was over the Kingsbridge Armory, a brick behemoth that has been vacant since 1996. After his election as borough president in 2009, Diaz came out against a plan to convert the building into a shopping mall. Diaz insisted that the developer ensure that a "living wage" of $10 an hour be paid to any employee at the site. "When a company is set to make hundreds of millions of dollars in long-term profits while collecting significant government subsidies, those new jobs should provide a decent salary," he argued. By the end of the year, the New York City Council had killed the project. 
A decade later, Diaz has flipped the narrative. There's a flurry of construction across the borough, and developers are filling his campaign coffers as he gears up for a run for mayor. Activists who cheered the demise of the Kingsbridge mall now grumble that he's selling out the Bronx. Meanwhile, the Kingsbridge Armory remains vacant – though the current plan, to convert it into a world-class ice center, may get done by 2021, when voters pick the next mayor.
This week, City & State contributor David Cruz explores Diaz's record – and another factor that could play an even bigger role in the race.
Powered By
NEXT STORY: The enduring legacy of James Zadroga