New York State
Frances Perkins and the lessons for today's labor movement
A century ago, the worker rights advocate launched a game-changing career in government.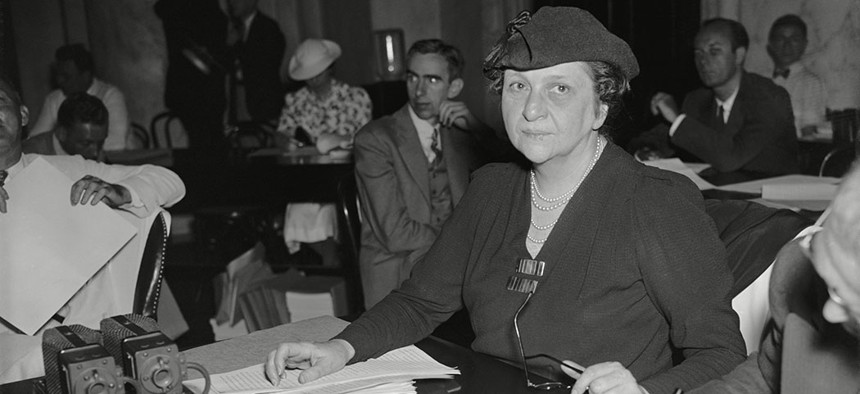 A century ago, Gov. Al Smith nominated Frances Perkins to the New York State Industrial Commission. Perkins had made her mark lobbying for groundbreaking workplace safety measures following the 1911 Triangle Shirtwaist Factory fire, in which more than 100 female workers were killed. But Perkins – the first woman named to an administrative post in New York state government – faced resistance. State lawmakers feared she was a radical, since she hadn't taken her husband's name. Organized labor and business owners claimed she didn't represent them.
But Smith, elected in 1918 when women voted for the first time in New York, stood by Perkins. "She represents the millions of working girls of the state," Smith said. "I determined on her when I felt that a woman should be named on the commission. I do not know what her politics are and I don't see why the representative of any particular interest should be appointed to this or any other position."
Smith's successor, Franklin Delano Roosevelt, kept Perkins on, and as president he appointed her labor secretary, making her the first woman in a Cabinet position and a key architect of the New Deal. Today, the struggle for workers' rights continues and New Yorkers, just as in Perkins' time, are leading the way.
Powered By
NEXT STORY: The answer to organized labor's woes? Immigrants.