New York City
The enduring legacy of James Zadroga
The struggle to get government to acknowledge the health effects of 9/11.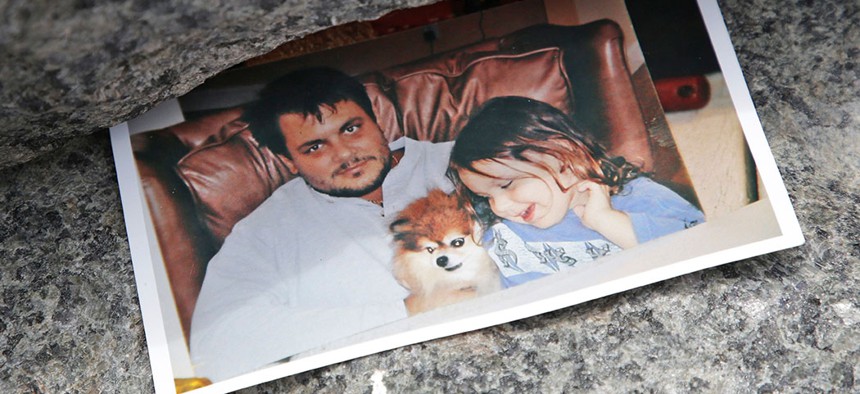 In 2006, an autopsy of a former police detective named James Zadroga concluded that his death was "directly linked" to the Sept. 11, 2001 terrorist attacks. Zadroga, who didn't smoke and had no asthma history, spent hundreds of hours at the smoldering World Trade Center site helping with the recovery. Within months, he developed a chronic cough and severe shortness of breath. A few years later, at age 34, he died of respiratory failure. 
Zadroga's autopsy was the first to cite toxic dust at Ground Zero, paving the way for thousands of first responders to establish that 9/11 was the cause of their cancers and other ailments, too. In 2010, when Congress passed legislation to compensate survivors, they named it the James Zadroga 9/11 Health and Compensation Act in his honor. 
However, public officials have repeatedly questioned these claims. In 2007, New York City's chief medical examiner rejected Zadroga's autopsy report, finding that the scarring on his lungs was from ground-up prescription drugs. Mayor Michael Bloomberg said Zadroga was "not a hero," though he quickly backpedaled. And while experts say it's hard to definitively identify a cause of death in such cases, financial costs are clearly a factor in denying a connection to 9/11.
In this week's issue, City & State contributor Bob Hennelly draws attention to another class of 9/11 survivors: the local residents, workers, students and teachers who were exposed to toxins – and are falling through the cracks.
Powered By
NEXT STORY: Frances Perkins and the lessons for today's labor movement