Editor's Note
Editor's note: Grand Central Madison may be a 'boondoggle,' but it's worth it
The station expansion that brought the Long Island Rail Road to Grand Central was done with style and vision for the region's future.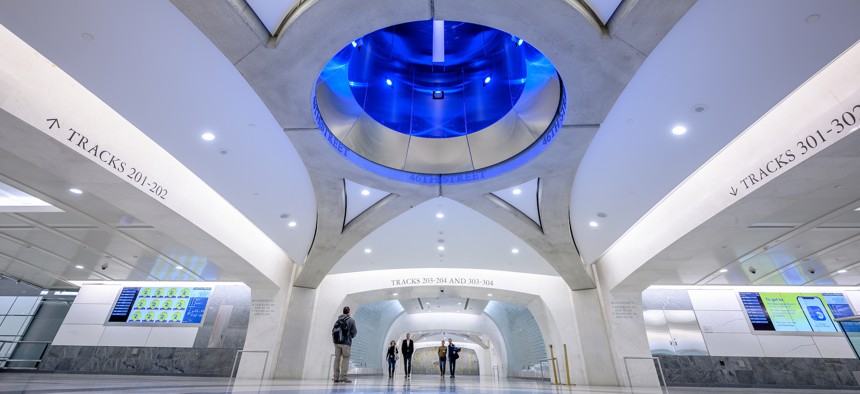 For years, the East Side Access project was criticized for taking way too long and costing way too much: $11.1 billion. The Metropolitan Transportation Authority couldn't even open the expansion at Grand Central on time because of ventilation problems. But when it finally did have its grand opening, Long Island Rail Road service made its years overdue arrival, giving commuters easier access to that neighborhood and the Upper East Side.
Gov. Kathy Hochul was all smiles riding the first train from Jamaica, Queens, into the station while holding a Willy Wonka-esque golden ticket. Most New Yorkers I ran into at Grand Central Madison were just as giddy about having a new station. They were impressed by the attention to detail and generous use of marble that aligns with the original terminal's design and look.
"Any municipal project will be a bit of a boondoggle, but this was never not a good idea," said Denise Kearney, a retired pediatric physical therapist who checked out the new station after stepping off a Metro-North train from Westchester where she lives. She wasn't alone passing through Grand Central Madison just to admire its beauty – and complexity.
The new station is buried 15 stories underground, which means entering and leaving takes a while, noted bus driver Ben Sternhell, 30, of Manhattan's Lower East Side. That didn't kill his enthusiasm for being in the new terminal on Day One. "It's gorgeous," he said before his train pulled out.
I heard similar compliments from people who said this project was worth the wait – and who forgave the expense.