Opinion
Opinion: The real tragedy in workplace deaths? Some lives are worth more than others
New York must pass the Grieving Families Act to fix its outdated and discriminatory wrongful death law.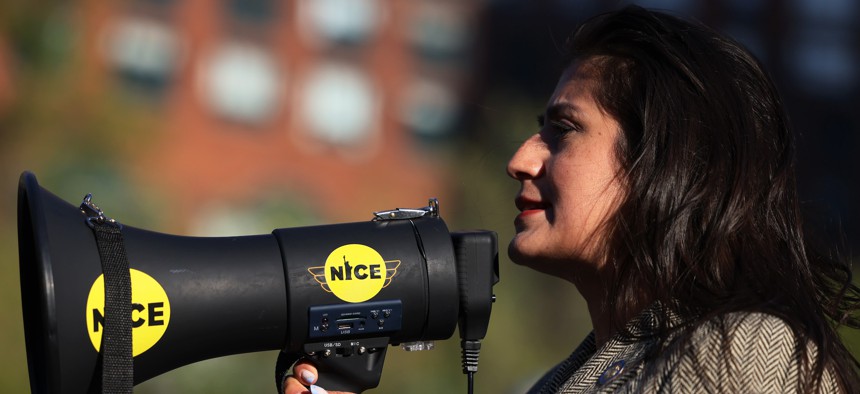 As chairwoman of the Senate Labor Committee, I've prioritized workplace safety and re-enforced the legislative guardrails to support and protect workers across the state from hazardous worksites enabled by negligent employers. We've made tremendous strides, but there is still so much work left to be done.
Raúl Tenelema Puli, a 27-year-old from Corona, fell to his death at a Brooklyn construction site this past November. He was working on a non-union site that had repeatedly been hit with hazardous safety violations from the Department of Buildings. His death is representative of dozens of others – almost all of whom are spanish-speaking immigrants – who die in workplace accidents that were likely preventable.
While we've passed laws to hold negligent employers accountable, workplace deaths are on the rise, particularly at non-union worksites. According to NYCOSH's 2023 report, New York still leads the nation in construction site deaths. And workplace deaths have increased over the past year.
And when these deaths do occur, the families left behind are given almost nothing for their loss. Current wrongful death law prohibits a judge from taking into consideration anything other than economic loss when awarding compensation to a family. What does that mean? It means that if you are a hedge fund manager making six figures, your life is worth more than a delivery or construction worker. It means that women and people of color who are systemically underpaid are effectively deemed to be "worth less" than white men. And it means that someone like Raúl would be significantly undervalued if any kind of wrongful death suit was brought forth.
Last year, we passed the Grieving Families Act that would amend our outdated and, in many ways, discriminatory wrongful death law. It was a commonsense bill that placed the value of a person's life on the emotional loss felt by the family left behind, rather than their income. It would bring equity to the wrongful death process and emphasize the worth of our personal and familial connections rather than the size of our paycheck.
Sadly, Governor Hochul did not sign the bill into law, leaving many families in limbo. But the Legislature believes wholeheartedly that updating an antebellum-era law, that undervalues the lives of so many New Yorkers – particularly New Yorkers of color and our immigrant families – is important.
We owe it to the families of those lost: to the family of Raul; the family of Zhiwen Yan, a delivery driver who was fatally shot; the family of 5-year-old Jonathan Martinez, who was mowed down by a reckless driver as he crossed the street while holding his father's hand; and to all of the others who died tragically, through no fault of their own. My hope is that Governor Hochul will act swiftly and sign the Grieving Families Act once and for all.
Jessica Ramos is a state senator representing the Queens neighborhoods of Corona, Elmhurst, East Elmhurst and Jackson Heights. She is the chair of the Labor Committee.
Powered By
NEXT STORY: Opinion: Focus on proven solutions to protect tenants