Editor's Note
Editor's note: Congestion pricing is a necessary evil that waits for no one
It's not a great time to roll out the tolling program, even if it's the right thing to do.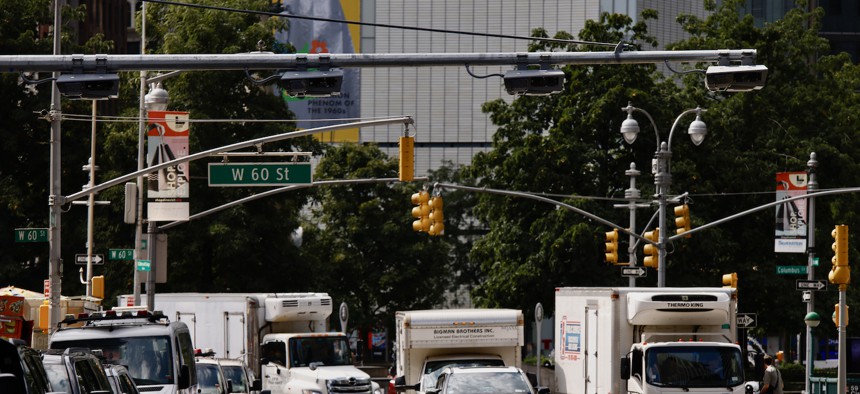 The Traffic Mobility Review Board met last week to discuss charging between $9 and $23 for each vehicle entering Manhattan's core, which runs from 60th Street down to Battery Park. While a final decision hasn't been made yet, the rollout of scanners that would charge the toll has already started.
The Metropolitan Transportation Authority's goal is to generate $1 billion annually for subways and other capital improvements, while decreasing traffic and pollution. Environmentalists and infrastructure experts are thrilled by the prospect. However, the timing isn't exactly the best in these tough economic times. It was brought up during a Broadway Association webinar I hosted last week that the Broadway community (theaters, tourism, hospitality, retail and related services) still hasn't seen business return to pre-pandemic levels. However, traffic mostly has, said Tom Wright, president and CEO of the Regional Plan Association, a webinar participant, adding that an increase in e-commerce deliveries has contributed to the city's clogged streets.
Wright argued that the toll for the average motorist who drives into the city and has their parking covered by their jobs would be "minimal." Many out-of-state commuters, as well as the bridge and tunnel crowd, don't see it that way. New Jersey Gov. Phil Murphy has filed a lawsuit to stop congestion pricing, and Staten Island Borough President Vito Fossella has threatened he might sue too. It's understandable to balk at yet another toll, but the late objections are not likely to stop a plan with lofty ambitions for improving transportation and New York City's quality of life.