Immigration
Opinion: How immigrants sparked an upstate resurgence
Rochester, Syracuse, Utica and other cities have come roaring back – and none of this would have been possible without new immigrants arriving in our communities.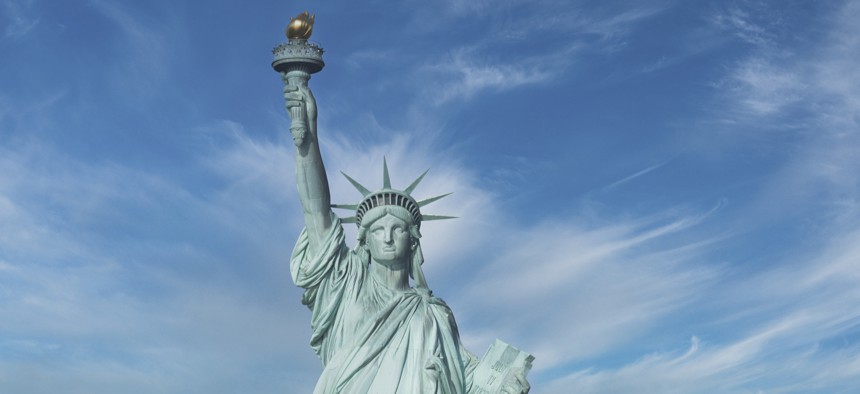 Over the past fifty years, Western and Central New York communities have withstood the perfect storm of shuttered factories and businesses, unemployment and disinvestment. Once booming cities like Rochester, Syracuse, Buffalo and Utica saw their populations plummet or stagnate. It's only been during the last couple of decades that our communities have seen an unlikely resurgence: new restaurants and businesses have opened, we've made investments in public works and festivals and celebrations have brought excitement to our downtowns. Just when many people had counted us out, we've come roaring back – and none of this would have been possible without new immigrants arriving in our communities.
Since 2000, more than 10,000 people seeking asylum have resettled in Syracuse – a significant influx for a city of roughly 145,000 people. Many families arrived with few, if any, local connections and knowing very little English. Our community held many heated town halls, as some predicted the influx of refugees and asylum seekers would overwhelm the city. While there have certainly been hurdles, Syracuse has more than just survived: we've come out stronger.
Rochester has seen a similar boon, as immigrants have helped to fuel an economic resurgence. Immigrant economic contributions to our county total nearly $2 billion, and there are over 5,000 immigrant entrepreneurs who have brought their talents, drive and innovative spirit to our local economy.
Following Russia's invasion of Ukraine, Rochester – which is home to one of the largest Ukrainian populations in the country – opened its arms to hundreds of families seeking peace and safety. Our community, local government and nonprofit partners stepped up to welcome our new neighbors and connect them with housing, health care and job services. Our efforts demonstrated what's possible when we work in authentic collaboration with one another.
While it's true that there are temporary costs associated with helping immigrants to get on their feet, the long-term benefits of immigration – regardless of a person's documentation status – far exceed the initial costs. In Rochester and Syracuse, we've seen immigrants strengthen our workforce, open new businesses, fill underpopulated neighborhoods and contribute millions in new taxes.
New Americans have also helped upstate communities respond to unique challenges. Look no further than the Bosnian community in Utica. After decades of fires and neglect left homes in disrepair, Bosnian refugees – many of whom arrived with building and repair skills – helped to rebuild neighborhoods in East Utica.
When immigrants resettle in our communities, their economic impacts lift up the entire economy. Not only does their income rise, so does everyone else's. 
New immigrants also improve the safety of our communities by lending stability to struggling neighborhoods and strengthening social connections between neighbors. In fact, after new arrivals settled in Central New York, we experienced a dramatic drop in rates of property and violent crime.
While far-right demagogues have tried to promote racist and xenophobic ideas about the most recent arrivals from South and Central America, the fact of the matter is that all of us benefit from immigration. Each wave of immigrants throughout our history – regardless of the color of their skin or their country of origin – has brought new opportunities, new ideas and new talents to our country's melting pot.
Integrating new arrivals isn't quick or easy work. There are all kinds of challenges – from language barriers to work authorizations to the lack of affordable housing. It's understandable that people sometimes feel frustrated or impatient when they hear about asylum seekers on the local news or see their elected officials cast blame and point fingers. We ourselves get frustrated when we see a humanitarian issue being used by the right to score cheap political points. However, our state – and its future – depends on welcoming immigrants into our communities.
Whether upstate or downstate, we have a shared interest in making New York stronger. Immigrants do just that – they're an investment in our collective future. We will do our part to make sure that families are settled, housed and able to work, and we know many of our colleagues are doing the same. Only by working together – not against one another – can we ensure our state continues to thrive for years to come.
Samra Brouk is a member of the state Senate representing Rochester. Rachel May is a member of the state Senate representing Syracuse.
Powered By
NEXT STORY: Opinion: Closing the broadband adoption gap in New York