Health Care
Velázquez's 2019 House agenda: Health care and housing
Rep. Nydia Velázquez is banking on a bipartisan infrastructure bill – with funding for NYCHA.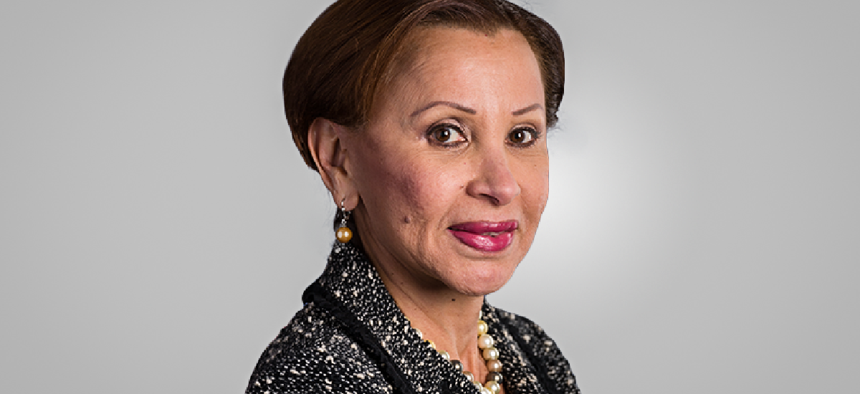 Rep. Nydia Velázquez represents parts of Brooklyn, Queens and Manhattan, but she spent most of her time in the final week before the election in Florida, stumping in English and Spanish among the state's growing Puerto Rican population and encouraging them to vote blue. Days after the election, City & State sat down with Velázquez in her native Puerto Rico, where she was attending the Somos conference, to talk about what the new Democratic majority means for her and New York.
This conversation has been edited for length and clarity.
What's on the top of your agenda, now that Democrats have won a House majority?
No. 1 issue: health care. People are very much concerned about health care and protection of (insurance coverage for) pre-existing conditions.
Even with New York having a relatively stable program?
Even in New York. When you listen to (U.S. Senate Majority Leader) Mitch McConnell saying that the federal deficit is out of control and that should trigger revisiting Medicare and Social Security, people get scared. And we also know they're doing everything to undermine the health care system. Look, this is about life and death.
But the other issue is housing. So much so in New York. We need to be more aggressive in making sure that any opportunity where we have a rezoning, that we use that for the benefit of the community. We understand that the market forces are such that you cannot have 100 percent affordable housing. But 20 percent is too little, given the crisis that we're facing. If you have a mixed-use site, there has to be a public benefit if we allow an owner to turn that into residential housing. And I think that the starting point should be 30, 40 percent (affordable housing set-aside).
Now that there's a Democratic majority in the House, are you expecting to chair the Small Business Committee?
I'll be the chair. The only other place where I have seniority is on Financial Services, but (California Rep.) Maxine Waters is going to be the chair. We've worked very closely together. She cares very much about housing issues, and I am the No. 2 on the Housing Subcommittee – the only (Democrat) from New York who sits on the Housing Subcommittee. So everything good that happens in terms of increasing resources or legislative language that will give more flexibility to NYCHA, that comes through me.
Could NYCHA funding actually increase? Or would that be blocked by the Republican majority in the U.S. Senate?
There's no way that the Republicans could get a budget agreement without Democrat votes. They need Democratic votes. And that gives us leverage.
I know Rep. Hakeem Jeffries has been saying if there's going to be an infrastructure funding bill, NYCHA has to be a part of it.
NV: That's right. And that's what Maxine Waters and I have discussed with (House Democratic Leader) Nancy Pelosi. Public housing must be part of any infrastructure bill. And we're talking about $1 trillion for bridges and roads. And I even will raise the issue about funding for modernizing public schools in our country.
We've been hearing about infrastructure funding for a long time though, and no bill has passed.
Historically, the one issue where you always find bipartisan support is infrastructure. We are proposing, Democrats, $1 trillion. Progressives, we are proposing $2 trillion. The president put forward a bill calling for $200 billion. That was a joke. Infrastructure is really a bill for job creation and there is a need for us to upgrade. The whole issue is going to be how to pay for it. And Republicans do not want to increase, by one penny per gallon, a gas tax. And this is b.s.. It should be done.
Rep. Nita Lowey of Westchester County is likely to be the next chair of the House Appropriations Committee. What does that mean for New York?
It's not going to be that easy. We could pass everything in the House, but if we pass a bill with only Democratic support, it's going to die in the Senate. So it's better that we reach out, reach a compromise, and then it will move in the Senate. So whatever the governor or the mayor, working with the delegation, if we come up with certain projects, we'll push for them. One of them will be the Gateway Tunnel. This is an opportunity now to really provide the kind of funding that we need to get this done.
So public housing funding, public school refurbishment … what other funding priorities do you have?
I would love to see that we move beyond the feasibility study of the Gowanus Tunnel. That was discussed a long time ago. (In 1998), I secured $18 million for that with (former Gov. George) Pataki, to take down the Gowanus Expressway because of the congestion and the environmental implications. But that's a big ticket item.
There is a need for federal funding for resiliency of the coastline of the Lower East Side and Red Hook. We cannot sit and wait for the next hurricane to look at how we can put an integrated flood system. Otherwise you're going to have a Category 1 hurricane flood all the public housing again. That type of project is costly. But the long-term benefits, you just can't measure.
Have any of the candidates for New York City public advocate talked to you?
Everybody's calling me (laughs). But I had a good excuse, I was in Florida campaigning, so I wasn't returning any calls.