Personality
Who are celebrities endorsing for New York City mayor?
As usual, New York's rich and famous have opinions.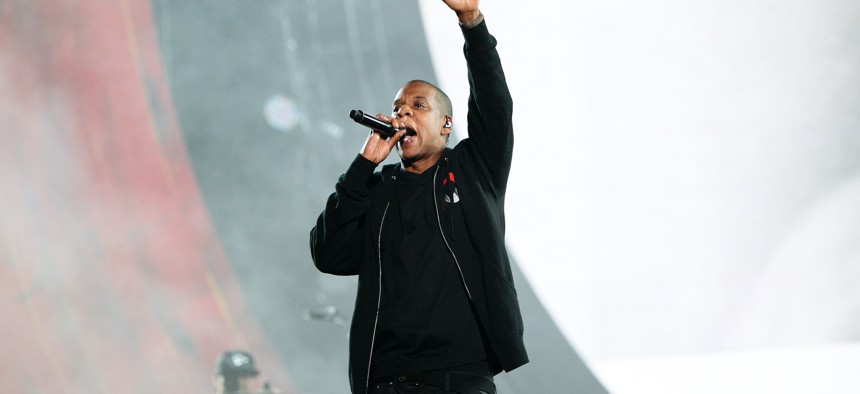 Here at City & State, we do our best to keep you informed on who's endorsing who for New York City mayor. We have a lengthy endorsement tracker that encompasses notable elected officials, unions, political party organizations and public figures. But in case that's too much information for you, and you wanted to cut straight to the fluff, here's a rundown of some of the celebrities who have waded into the race.
Ray McGuire
McGuire has a slate of celeb endorsements, but his most recent addition is a campaign video with Jay-Z, Nas and Diddy. We don't know how the preparation for this actually went down, but it's fun to imagine that he saw that "Yang for Mayor" rap and it just jogged his memory: "Right, I've been meaning to call up Hova and nail down his endorsement! Better add in Nas and Diddy for good measure or they'll get jealous."
Other notable celeb endorsements for McGuire: LL Cool J, Spike Lee, Samuel L. Jackson, Steve Martin, former New York Knicks stars Patrick Ewing and Charles Oakley, and former New York Giants player Tiki Barber.
Eric Adams
Former New York Mets pitcher Dwight "Doc" Gooden has endorsed Adams, but the Brooklyn borough president is honestly a celebrity in his own right. Not sure which Academy Award he's eligible for with that resurfaced video on how to search your house for contraband, but maybe all of them?
Scott Stringer
Scarlett Johansson is a longtime Stringer supporter, maybe she can pull some strings with her hubby to get Scott on "Saturday Night Live"? Maybe he can co-host with his new supporter Mark Ruffalo, who endorsed just in time for Earth Day. The Venn diagram of those who watch SNL and those who plan to rank Stringer No. 1 is probably close to a circle already, but it would be a hell of a show!
Maya Wiley
Wiley has so many celebrity endorsements that it's hard to even plot the implications. Does the Gabrielle Union endorsement tacitly imply support from her husband Dwyane Wade? Does the Alyssa Milano endorsement mean there's beef with Rose McGowan? Should New Yorkers vote for her just to see what outfit Billy Porter wears to her inauguration? Hollywood is complicated!
Other Wiley endorsements: Yvette Nicole Brown, Chris Evans, Jonathan Frakes, Kathy Griffin, Rosie O'Donnell, Patton Oswalt, Cedric the Entertainer, Debra Messing, Tichina Arnold
Andrew Yang
It's not even an official endorsement, but did you know that Huge Ma, the man behind the bot account TurboVax (and potentially New York's most eligible bachelor?) had a press conference with Andrew Yang? Important to note, the creator of the account that helped countless New Yorkers get vaccinated hasn't endorsed yet, and he's keeping an eye on all the candidates.
Other Yang endorsements: Daniel Dae Kim, John Leguizamo, Amy Schumer, Lucy Liu
Shaun Donovan
Ed Norton is really talented, but everyone forgets that he played the Incredible Hulk in the beginning of the Marvel Cinematic Universe. It's fitting he endorsed Shaun Donovan, because despite a stellar resume, everyone seems to be forgetting about him too.
Dianne Morales
Who needs celebrities when you have an army of zoomers following you on TikTok? (Seriously you should check out her TikTok account.)
Kathryn Garcia
In January, we published our thoughts on who each Marvel Avenger would endorse for mayor. We assigned Agent Phil Coulson to Kathryn Garcia, and later found out that actor Clark Gregg is actually her cousin! He went on to publicly endorse her, which is great, because otherwise the post-pandemic family get-togethers could have been awkward.
Powered By
NEXT STORY: Feliz: Winning is "the privilege of a lifetime"