Winners & Losers
This week's biggest Winners & Losers
Who's up and who's down this week?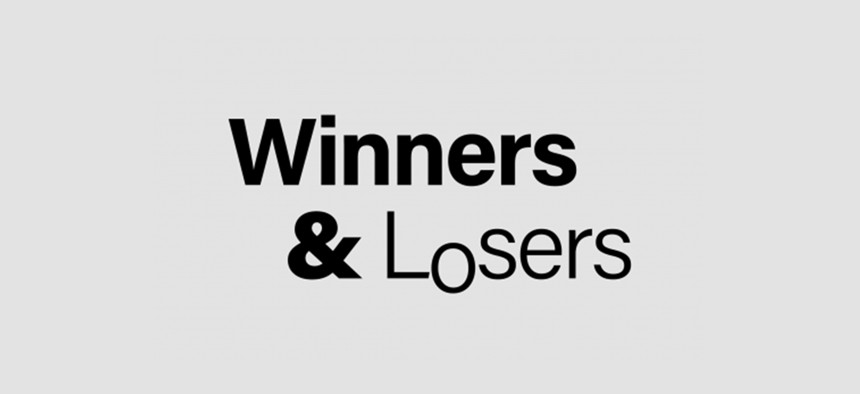 What a week it's been for the previous resident of the Executive Mansion. Things started off alright with new reporting about mistakes the Albany County sheriff made that may sink a criminal case against the ex-governor. But then came the transcripts. There may not have been tapes, but lordy there were pages upon pages of deep, probing questions like "Do you know where a human's butt is?" Between that and Andrew Cuomo debating the finer points of what a "girlfriend" and a "date" is, the transcripts didn't present much new information, but hardly exonerated the state's former top executive the way he was convinced they would. So it may be a bit of a wash for him this week, unlike the rest of our winners and losers.
WINNERS:
Kathryn Wylde -
Read her lips! Gov. Kathy Hochul says no new taxes. That ought to be welcome news to Wylde, who represents some of the most deep-pocketed CEOs around as the chief executive of the Partnership for New York City. State lawmakers will likely test Hochul's ability to hold the line on taxes this upcoming year, but the political winds appear to be blowing in favor of those who argue the state has to do what it can to keep deep-pocketed taxpayers here, lest they move to gawdawful Florida.
Jeremy Cooney and Amy Paulin -
Say goodbye to those annoying robocalls! Hochul signed a package of legislation blocking robocalls from certain numbers and requiring an authentication framework to validate calls from providers. The legislation is backed by state Sen. Jeremy Cooney and Assemblymember Amy Paulin. New Yorkers will finally be able to feel at peace knowing they won't receive another update on their car warranty with their non-existing license. This is a step forward in the state's efforts to protect vulnerable individuals from these predatory schemes.
Janno Lieber -
Things are looking up for the acting chair of the Metropolitan Transportation Authority, as over $10 billion of federal aid is expected to come the agency's way – even if it is a few hundred million dollars short of what Senate Majority Leader Chuck Schumer initially promised. New York, New Jersey and Connecticut were struggling with how to divvy up $14 billion in federal COVID-relief funds but ended up settling on an arrangement Tuesday morning that granted the bulk of the money to the MTA, while New Jersey is expected to receive over $2 billion and Connecticut is expected to receive $474 million. Not too shabby.
LOSERS:
Ben Kallos -
Upper East Side Councilman Ben Kallos lost a battle to stop the construction of an upgraded New York Blood Center in his district this week, setting a new precedent that goes against the longstanding tradition of member deference on the City Council. Council members on Wednesday announced they had reached a deal with the Blood Center to move forward with the project that replaces its aging 67th Street building with a sizable office tower. Kallos blasted his colleagues throughout the debate, accusing them of putting the non-profit's needs above those of his constituents, many of whom were concerned the proposed 16-story commercial building in the plan would cast a shadow on the surrounding residential neighborhood. Despite Kallos' objection, Land Use Committee Chairman Rafael Salamanca, along with the Council's Black, Latino and Asian Caucus, among others, went against his wishes and supported the project. "It's hard to tell them no when your only argument is you're concerned about the shadows in your community," Salamanca told Politico.
Michael Powers -
More funding for correctional officers? That's a nope! The Hochul administration has announced plans to close six prison facilities upstate by March of 2022, going against correctional officers union president Michael Powers' desire for greater investment in his membership. While many celebrate this as a small step closer to ending the problem of mass incarceration, such as the campaign to Release Aging People from Prison, Powers fears many correctional officers may lose their jobs or be forced to move. Despite his pleas for more funding, advocates will continue to rally all across the state to continue to release incarcerated folks and close more prisons.
Tom Pomposello -
The universal reaction of Yorktown political leaders to a Republican district leader's use of a nasty racial slur against Town Council Member Vishnu Patel was one of complete disgust. And the fallout for district leader Tom Pomposello has been swift. After shouting the slur at an election night party and being identified as the perpetrator in a video posted on social media, Pomposello faced quick backlash, apologized and resigned as district leader. Really, what did Pomposello expect?