Interviews & Profiles
James Whelan wants to start converting commercial real estate into housing ASAP
The Real Estate Board of New York President discussed repurposing hotels and other properties left vacant by the pandemic.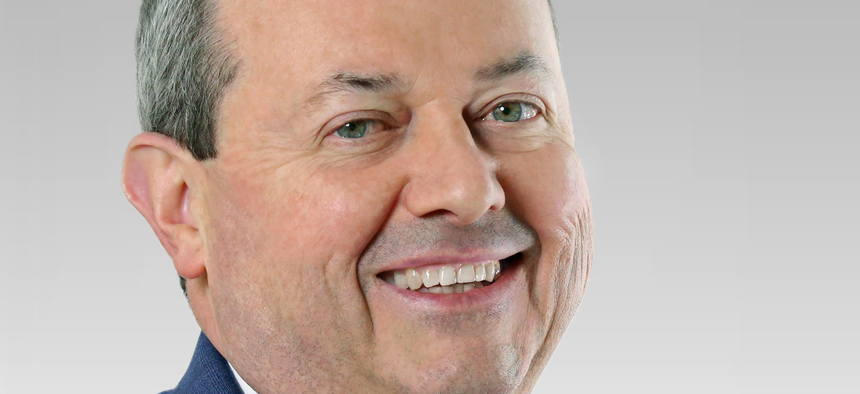 As construction firms and developers focus on recovering from the industry downturn caused by COVID-19 in New York City, many are exploring what can be done with older properties, including hotels that were shuttered as a result of the pandemic.
One approach to giving new life to these properties is to convert them into housing that would include affordable units. Residential conversions also would help bring new residents into commercial areas, thus creating more livable communities, according to James Whelan, president of the Real Estate Board of New York, or REBNY.
City & State caught up with Whelan to discuss how conversions can provide for the city's affordable housing needs and about his expectations on the return to work for commercial properties. This interview has been edited for length and clarity.
How have conversions helped New York City historically? 
The pandemic has brought the issue of conversions to a head, but it's come up in the past as thoughtful policy for a variety of reasons. The test case is Lower Manhattan. If you go back to the mid-90's from a commercial business office perspective, Lower Manhattan was really taking it on the chin. It had older office buildings that weren't very well tenanted from a commercial office point of view. And what happened was they put an incentive program in place 421-g that in the succeeding decades has really made Lower Manhattan sort of a classic urban renaissance success story where these buildings have been redeveloped over time for residential use. You've had very strong residential growth in Lower Manhattan. It's really helped retail. It's created much more of a 24/7 environment. And it's really been a key part of the story of bringing Lower Manhattan back.
When did the more recent topic of conversions for affordable housing come up? 
We started focusing on this, not this past summer, but the summer before. Mayor Bill de Blasio put together some task forces. We started calling for it. I don't think de Blasio wanted to take it on because he had a limited amount of time in office, and this is going to take a little while to put in place. If you remember former Gov. Andrew Cuomo about a year ago, at our urging, was putting the idea forward, but they really couldn't get it done in the budget for a variety of reasons. At the end of the legislative session, $100 million was devoted to this program called the Housing Our Neighbors with Dignity Act, or HONDA, which we're not faulting. It's just very limited in scope. It's for nonprofits to take older hotels and convert them to supportive housing. There is a need for supportive housing, but with $100 million and the sort of universe for who's allowed to use it, we think it'll have limited applicability.
So, in your view, what are the next steps for getting these properties repurposed?
We've got to be mindful of how the city changes over time. So while 421-g didn't have an affordable housing requirement, we think it's important moving forward that if you're going to have a program for conversions you're probably going to need some type of incentive to make the math work, that there's going to be a need for an affordable housing requirement as part of the program as well. This is going to take a lot of coordination between the city and state, because you're going to need changes both with state law, and you're going to need changes with city zoning and city regulation. Given the tenor of discussions from Gov. Kathy Hochul, Mayor de Blasio and Mayor-elect Eric Adams, it's more likely to happen than not because it looks like they want to work more collegially than we might have seen in the past.
How do you see the return to work going for commercial buildings?
Let's compare it to like 9/11, which is the last real trauma to the city's commercial market. Where were we a year and a half after 9/11? That would have put us into early 2003. The site hadn't even been cleared. And by the way, they were only starting to fight about what the site would look like. I think we're in the early innings of this ball game and it's going to take a while to play out. The other thing I find challenging about the conversation is that we need for us all to really zero in on what we're talking about. Because with remote work, I don't think it's an issue of just 0 or 100. meaning it's going to be all remote, or all in the office. It's going to land somewhere in between. What I'm being advised by folks much brighter than me –  top commercial brokers and commercial owners – is that it's going to be an industry by industry, firm by firm thing. So some companies will already have or will have people coming back five days a week. Others are going to be like, "No, I want you in two or three days a week and we'll be flexible after that." So it's really going to take a while for all this to play out. We're encouraged. Leasing is picking up. You got companies like Google making big bets on New York City. They're not going to make big bets on New York City with the thought that their workers are going to be remote. I mean, that defies logic, right?
Powered By
NEXT STORY: Rep. Mondaire Jones has his eye on the filibuster