Interviews & Profiles
Rodneyse Bichotte-Hermelyn is on a mission to make it safer to be pregnant in New York
In her latest maternal health bill, the Brooklyn Assembly member wants to ensure women are able to have a fetus removed from their body after a miscarriage.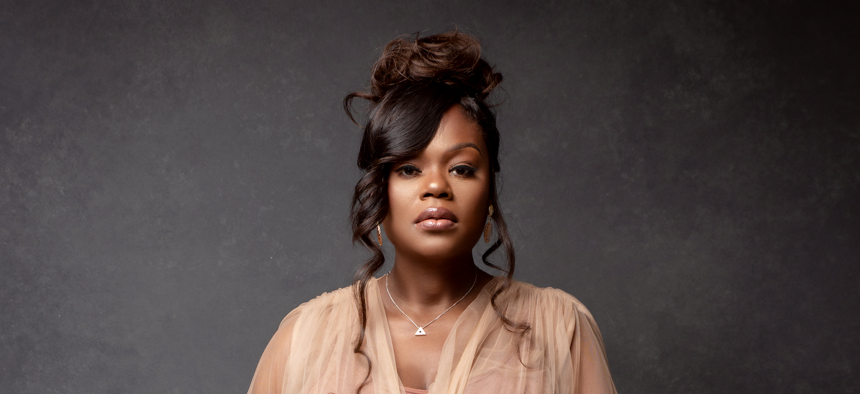 In New York, a recent state Department of Health report found that Black women had a pregnancy-related mortality rate five times that of white women. It also found that nearly 4 out of 5 pregnancy-related deaths in 2018 were preventable, and half of them were related to discrimination. Assembly Member Rodneyse Bichotte Hermelyn, a Democrat representing the Brooklyn neighborhoods of Flatbush and Midwood, has made Black maternal health a legislative priority following the death of her prematurely born son six years ago. 
Bichotte Hermelyn spoke with City & State about her lawmaking and activism on the issue – and the obstacles she and other women have faced as they seek health care. Responses have been edited for length and clarity.
You passed a law in 2020 requiring hospitals to admit anybody in preterm labor, even if they're uninsured. You recently introduced Mickie's Law. Can you explain the name behind the bill, and the motivation, the story behind it?
Mickie's Law would ensure that mothers who encounter fetal death get the treatment that they need to remove the dead fetus, especially in the event of an emergency. In this particular case, with Mickie, there was a couple who was in the second trimester, and lost their child. And when it was time to remove it, they went to the hospital. The hospital would not allow it to happen, because it was a Christian hospital, and they considered removal of a dead fetus (to be) abortion.
And now with the overturning of Roe v. Wade, we're going to have an influx of people coming into Brooklyn to get these procedures performed on them. And we're not going to have enough people, which is why we need to start now to make it mandatory in making sure that OB-GYN doctors know how to perform these procedures. It's going to be very controversial because I'm sure medical boards don't want to be dictated by legislators on what they should do or what they should not do.
Why is it that it takes them so long to deal with these kinds of situations that you'd think they would attend to immediately?
Well, in many cases, it's all about the money. They don't want to have to deal with increasing malpractice insurance. And they don't want to enter into a situation where they might be liable for a death. And then there's a level of racism with what I went through, which is why I passed the Jonah Bichotte Cowan Law, after my son. They treat Black women definitely worse than white women. I was a victim of that, having to come out of a hospital – a top end hospital, Columbia – that pushed me out and said, we can't service you because of insurance. And we can help you get rid of the baby, but we can't service you to help save you and to help save your baby. I left and I went to a local hospital in Brooklyn; it was a safety net hospital and they took care of me. They were just beautiful people. Although I lost my son, or delivered my son there, it was still an experience that was comforting that eased my pain. And so I wrote the law to make sure that other women don't go through this ever, ever, ever again.
New York City Mayor Eric Adams recently signed a package of maternal health laws. How do you think this changes the landscape of maternal health? What else more can we do?
I applaud Mayor Adams and the council for passing these laws. It's sweeping reforms and initiatives that will educate and provide women better maternal health care. And as mentioned, in New York City, the disparity between Black women and white women is high in terms of health care and pregnancy related costs. So I think there's always room for more, but it's certainly a good step forward. 
Mayor Adams also has released a doula program across 33 sites in New York City, where pregnant women will have access to doulas, which is something I didn't have six years ago. And I now have, because I'm now educated to know who they are, and what they do, and they assist you on your pregnancy journey. He's implementing innovative new ideas that are needed and necessary to certainly address the maternal related issues that we have, not only in New York City, but across the U.S. The U.S. has one of the highest maternal mortality rates (among wealthy nations). So I think the mayor is probably doing more than any other mayor across the state addressing maternal health care.
Is there anything else you'd like to add about maternal health?
I am carrying a slew of maternal health care bills, around preterm labor, high risk pregnancies, stillbirth. And these bills bring to light barriers to healthy pregnancies. It provides preventive solutions to help save the lives of infants and mothers. Stillbirth, insurance paying for cervix and transvaginal ultrasounds during pregnancies to prevent incompetent cervix. Making sure that women receive standard care consistent with modern medical capabilities so that the racial disparities are lessened. Requiring insurance to provide coverage for preterm hospitalization. You know that that was one of the things that I had to experience. 
I'm very proud that we just opened up a clinic that I worked on for many years, on Flatbush. The Morris Heights Health Center, which the second floor is dedicated to maternal health care. Really excited about that. We did an opening the other day. And we're just really excited that we can now serve our community with health care, across the diaspora of needs and disparities, like diabetes and high blood pressure, but also the maternal care that was desperately needed in our community. Now we're gonna address that. So I'm really excited about that.
Powered By
NEXT STORY: This week's biggest Winners & Losers