Personality
2023 New York political power couples
Eight sets of partners who have found love in New York's political universe.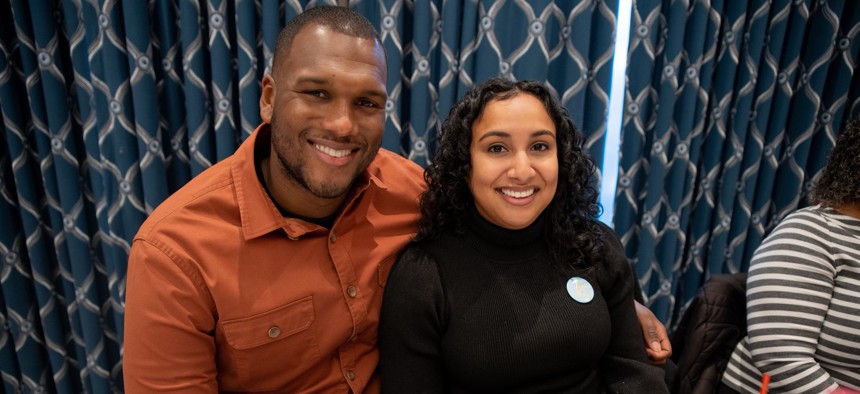 Many of us love local politics. Some of us love local politicians. And a few of us love a local politician.
And it's not just elected officials – politicos of all stripes have found partners working in and around the world of New York City and state politics. Who wouldn't want a lover who stays up late scrolling Twitter and wakes up reading First Read? Like City & State has done so many years before, we're highlighting some romantic pairings around Valentine's Day. While it may be easy to find enemies in politics, it's not impossible to find love.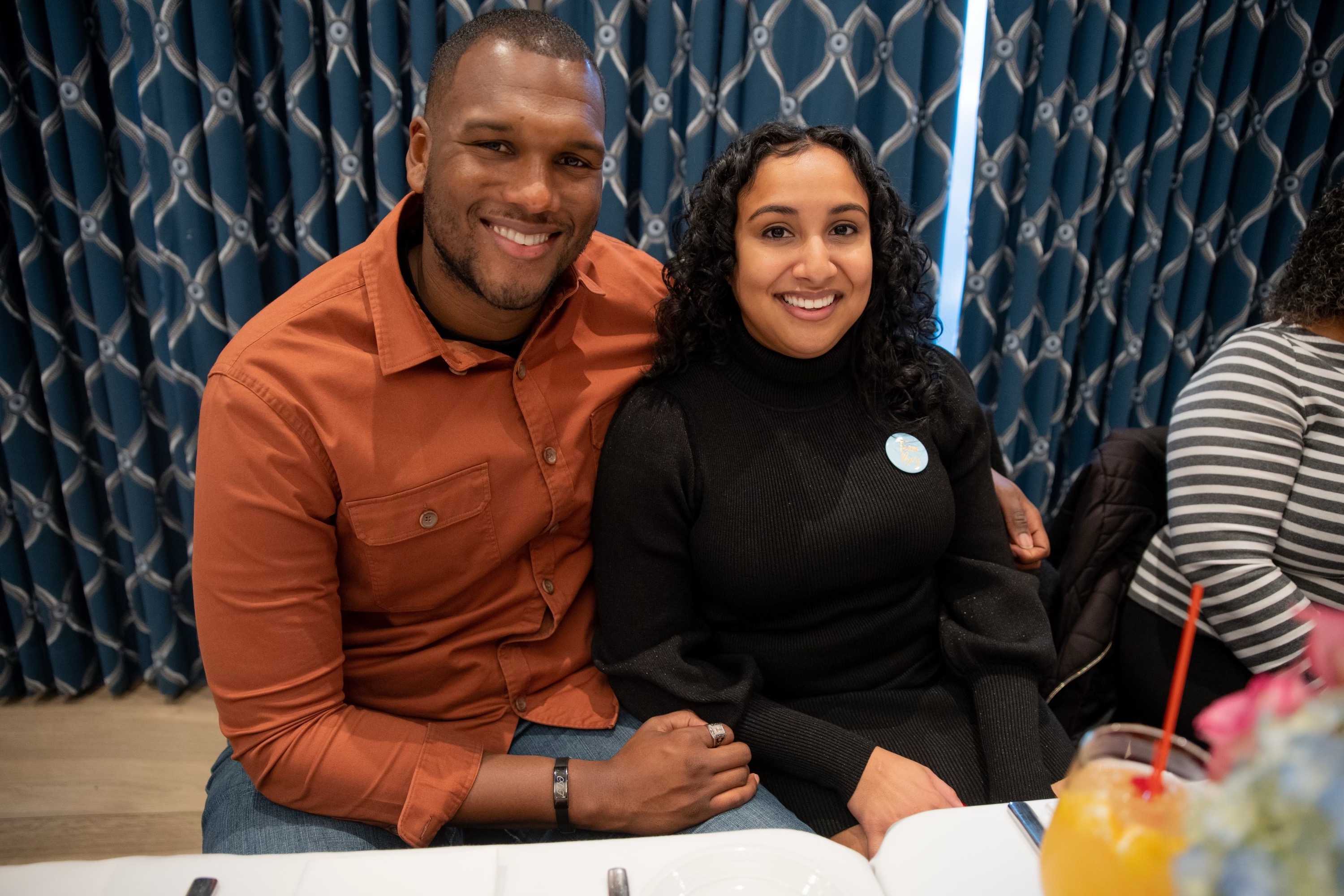 Charles Fall, Assembly member and assistant majority leader, and Bianca Rajpersaud, associate director of the government relations group at Davidoff Hutcher & Citron LLP
Relationship status: Partners since 2020
How'd you meet? We met through the Staten Island Democratic Party in 2016 – Bianca was working for former Assembly Member Michael Cusick and Charles worked for the Staten Island Parks Department commissioner.
How do you handle the work-life balance? We try not to talk much about work, which keeps us sane :). Being in the same field, our schedules are aligned and we also have an understanding of the time we both have to put into our jobs, but we also make sure we set aside to workout and go on nature walks.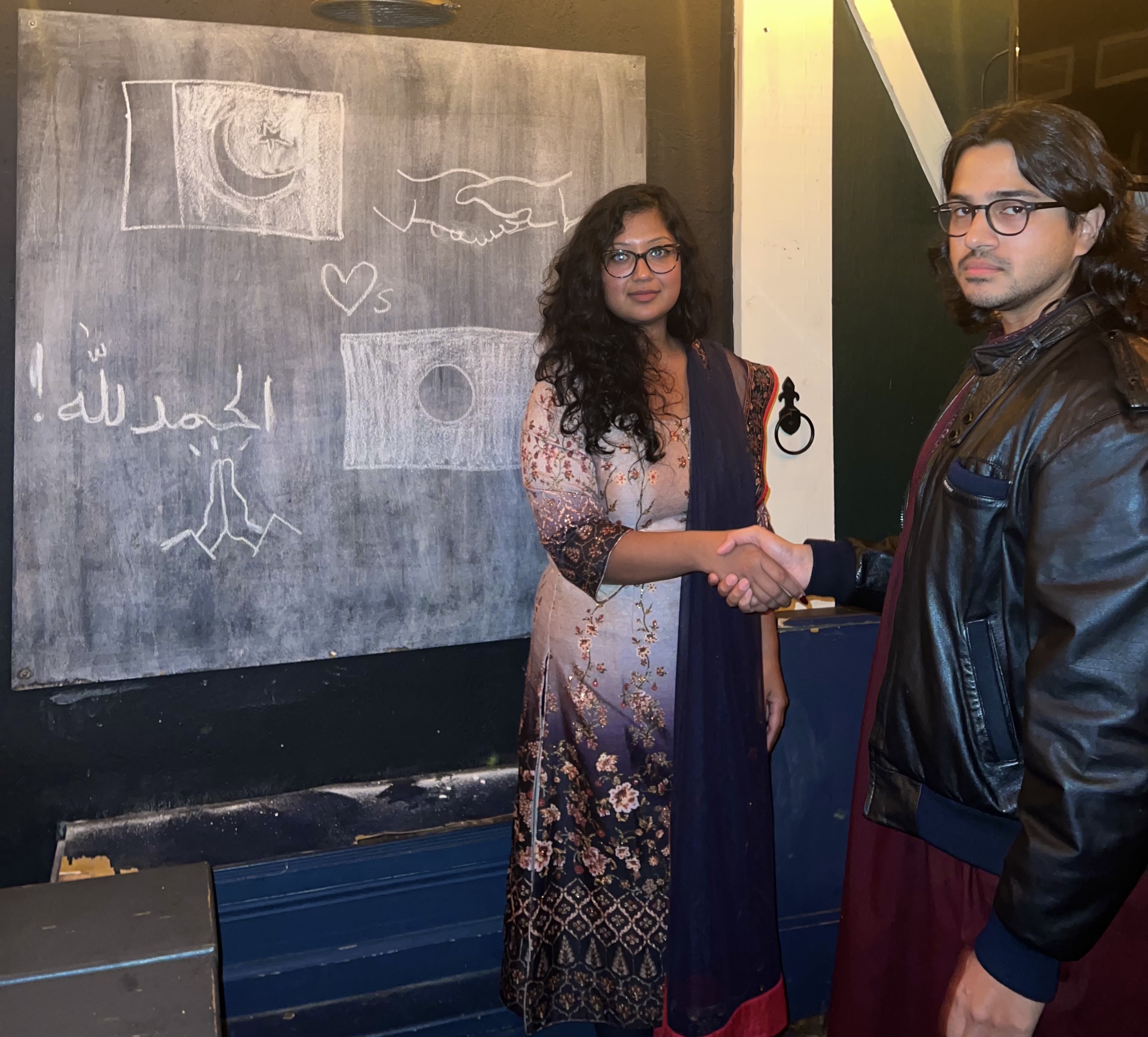 Shahana Hanif, New York City Council member, and Abdullah Younus, senior director of advocacy at the New York Immigration Coalition
Relationship status: Engaged
How'd you meet? A mutual friend of ours set us up. We've known each other for some time now, but our friendship peaked on the campaign trail for a former congressional candidate, where we organized a diaper drive. We're two Muslim socialists from Brooklyn; it was just a matter of time. Plus, we both dress fly as hell in our Desi clothes.
How do you handle the work-life balance? We never go a day without expressing how much we love each other. I love eating and working out, so we spend a lot of time cooking, trying new restaurants and at the gym. He's a big TV guy, and since we've been together, we have watched 45+ shows and movies together, including life-changing series like "The Sopranos." It was his seventh rewatch.
Sharon Kleinbaum, senior rabbi at Congregation Beit Simchat Torah, and Randi Weingarten, president of the American Federation of Teachers
Relationship status: Married since 2018
How'd you meet? We had known of each other since the mid-1990s. In 2006, Sharon asked me to speak at the Gay Pride Shabbat service. I'd never publicly come out and said, "I'm a lesbian." But I did at that service, because Sharon allowed me to see myself as I was. It wasn't until 2012 that we started dating, and then six years later we got married. It was worth the wait.
How do you handle the work-life balance? We definitely work too much. We love our work and the people we work with and, yes, we are driven to make a positive difference in the lives of others and in our communities. And we hope it is important and impactful. But Sharon has a saying: "Joy is an act of resistance." And increasingly we find that joy in spending time with our family and our friends – our siblings, children, nieces, nephews, grandchildren, great nieces and nephews. And of course, our now departed dogs. We love long walks in the woods or on the beach, exploring great New York restaurants with our close friends, theater and music and podcasts. From Brandi Carlisle to Glimmerglass Music Festival to Broadway and the New York Philharmonic to making 10,000 steps a day be it in Inwood, Provincetown or Tel Aviv.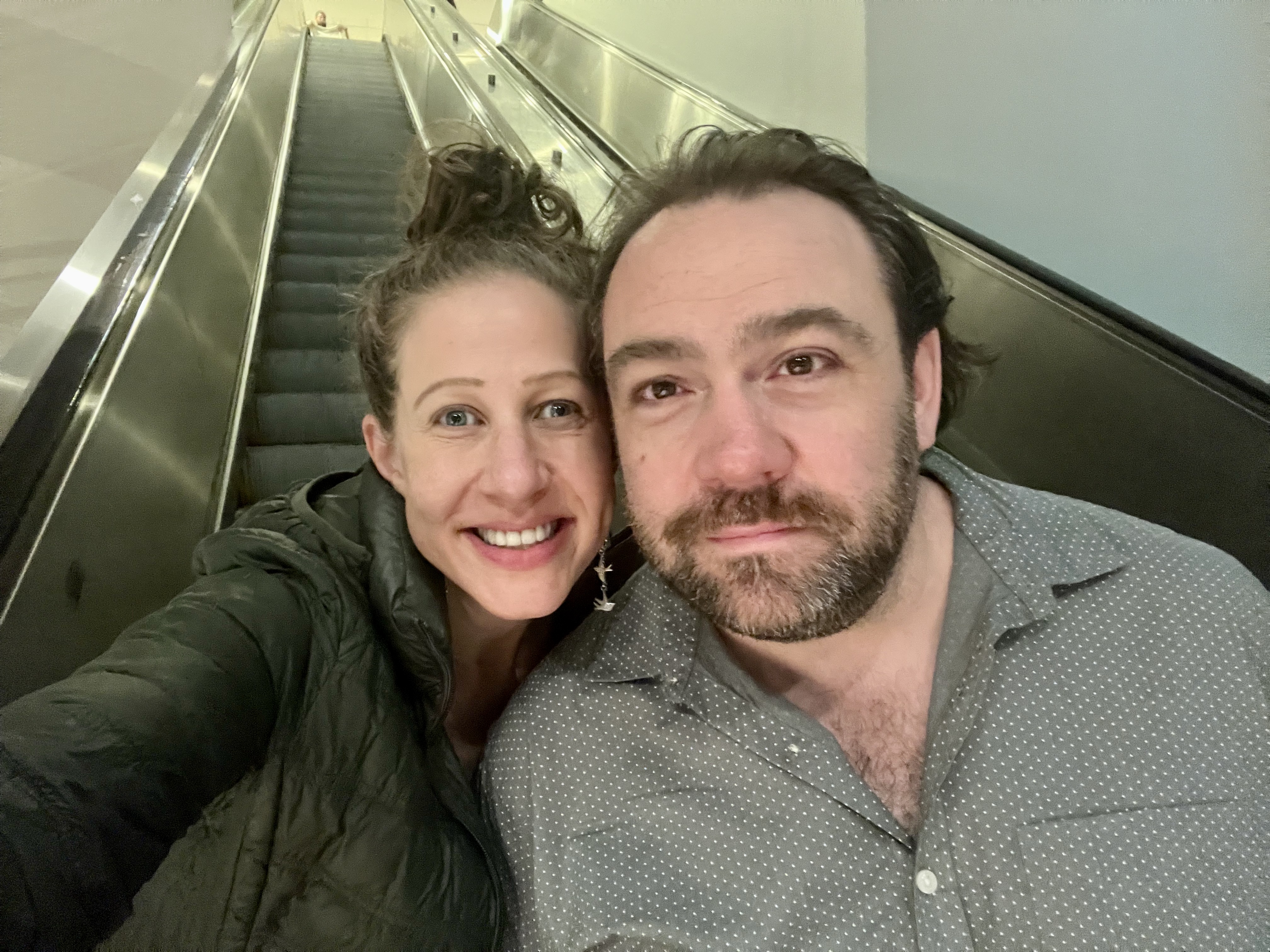 Sally Goldenberg, City Hall bureau chief at Politico New York, and Phillip Walzak, founder and principal of Singular Enterprises
Relationship status: Married since 2020
How'd you meet? Our paths crossed on the campaign trail 10 years ago, and the rest is history.
How do you handle the work-life balance? We are both quite passionate about our careers and work long and unpredictable hours. But we always make time to cook dinner together during the week, and we have shared interests outside of work like travel, reading and theater.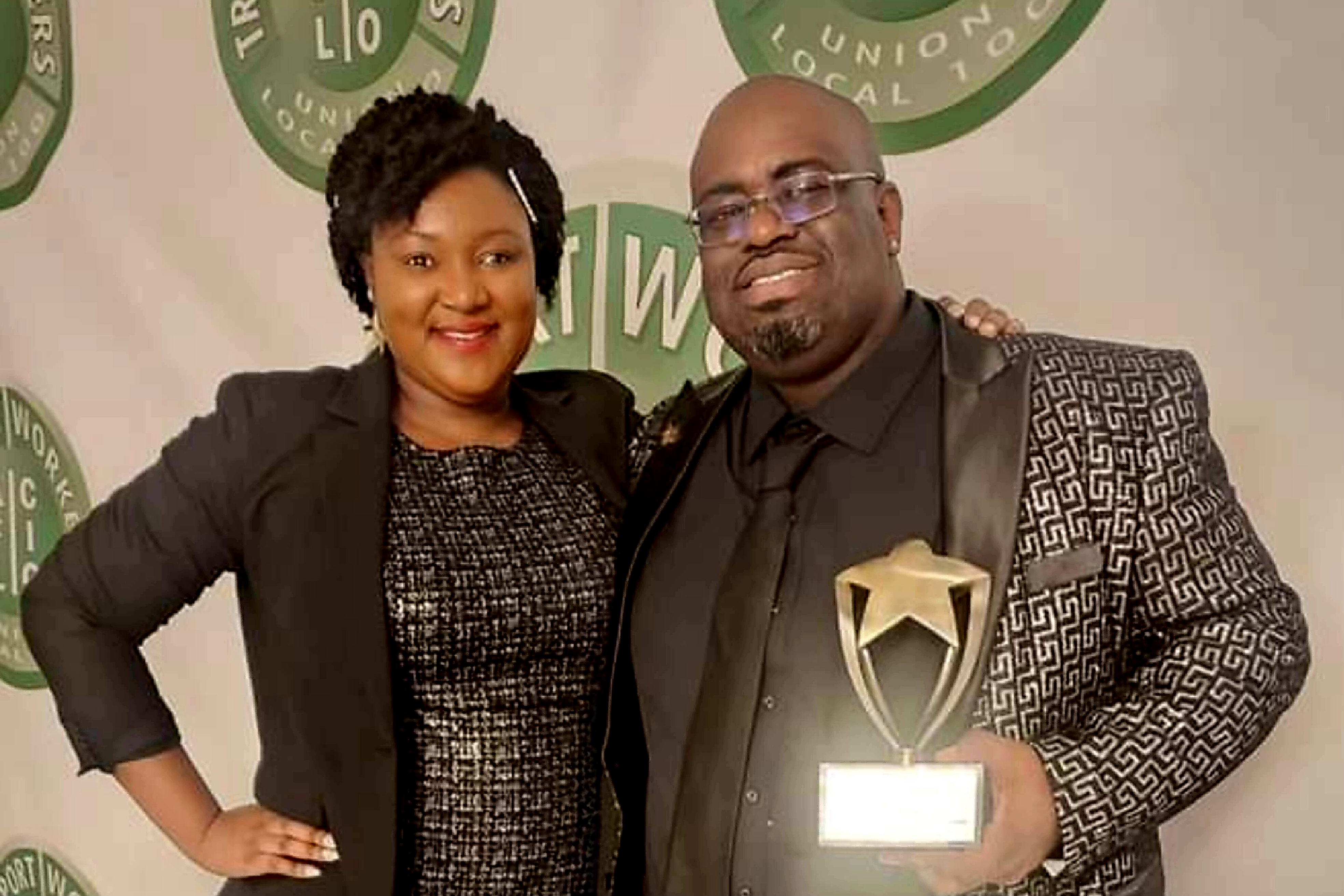 Sarana Purcell, Democratic district leader in Brooklyn, and Anthony Beckford, president of Black Lives Matter Brooklyn
Relationship status: Engaged since January 2022
How'd you meet? In 2018, our paths crossed through community and political work that we both were doing at the time. But we officially met at a community back to school resource fair in Flatbush when Anthony was a candidate for office.
How do you handle the work-life balance? Due to the nature of our work, we understand and respect each other's unconventional schedule and work together to accomplish the goals of our family/household. We also allow each other to focus on our individual goals and support each other in doing so.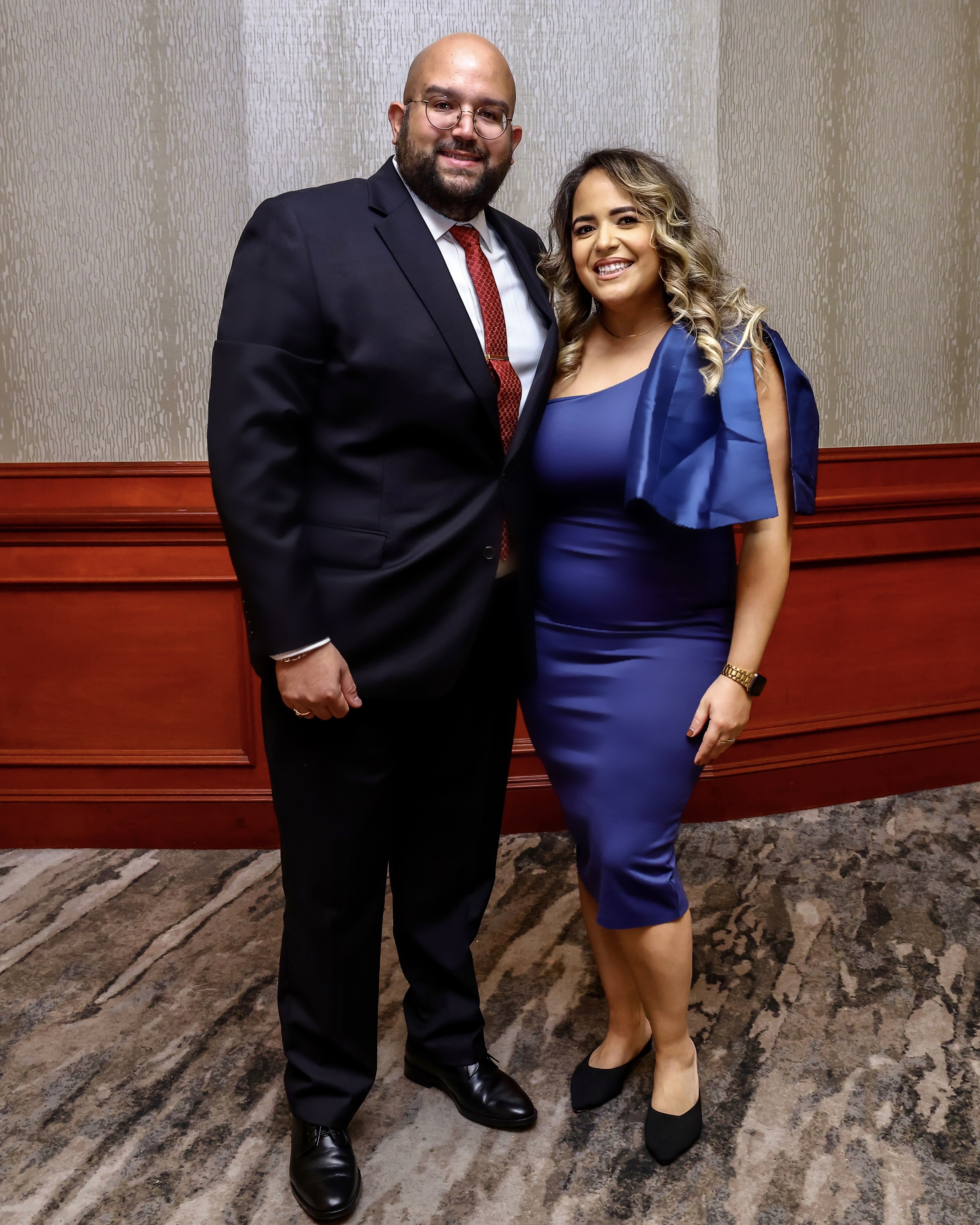 Ariana Collado, executive director of the Bronx Democratic Party, and Yovan Collado, director of community relations at the Carpenter Contractor Alliance of Metropolitan New York
Relationship Status: Married since 2015
How'd you meet? We're "high school sweethearts" so we met through his niece, and my best friend at the time. I always like to clarify that Yovan and his niece are only a few months apart, since I always got funny looks when I said I was dating my best friend's uncle.
How do we handle work-life balance? We try to be very intentional as to how we spend our free time, whether that means spending time with family, trying a fun new restaurant or just staying home on the couch with our dogs.
Ilana Maier, communications strategist, and Scott Berlin, senior digital and data analyst at Hamilton Campaign Network
Relationship status: Engaged, to be married in 2024
How'd you meet? All credit goes to Manhattan Borough President Mark Levine. He was the digital consultant with a Costco membership, she was the campaign manager and needed get-out-the-vote snacks.
How do you handle the work-life balance? What's balance? We kid! Our dog Charlie doesn't care about New York politics or campaign drama, so we have balance forced on us. We also love to get out of town during the off-season and explore our nation's beauty through National Park vacations.
Sam Weinberger, political consultant, and Jazmin Kay, government and public services consultant at Deloitte
Relationship status: Dating since 2020
How'd you meet? We met in the Hudson Valley while volunteering on campaigns during the 2020 cycle.
How do you handle the work-life balance? Since we've started dating, handling the work-life balance has been easier for both of us. Dating someone who is passionate about the same things actually makes our lives easier, because we always have someone we can bounce ideas off of and a shared set of values.