2024 New York congressional battleground
Mike Lawler doesn't plan to shut up
The first-term member of Congress in the 17th Congressional District is one of the most vulnerable Republicans in the country, but he's pulled off impressive victories before.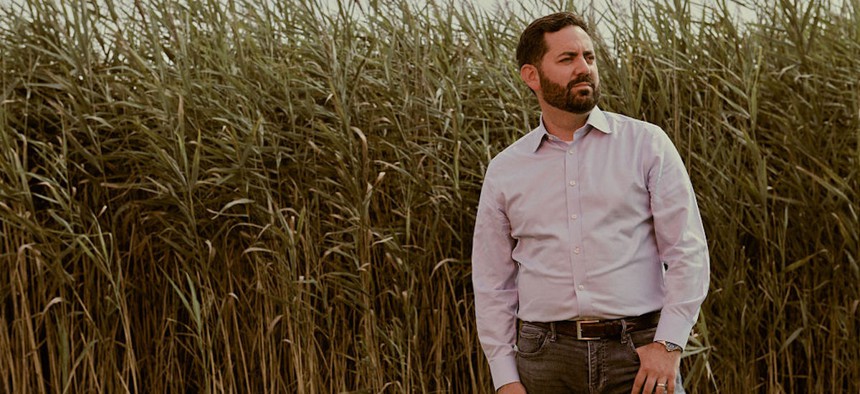 During a May trip to the Hudson Valley to speak about contentious debt ceiling negotiations, President Joe Biden did something that has become rare in our hyperpartisan political world: He offered praise for a Republican member of Congress. "Mike's on the other team, but you know what? Mike is the kind of guy that, when I was in Congress, they were the kind of Republican I was used to dealing with," Biden said of Rep. Mike Lawler. 
Lawler did not shy away from the praise of the Democratic president, gladly accepting the words that other members of his party likely would have rejected. "Joe Biden showed up in my district, and I was there," Lawler told City & State. "I sat down with the president and I talked to him about the debt ceiling and about the migrant crisis." Biden won what now makes up the 17th Congressional District by over 10 points in 2020 even as Lawler eked out a victory for an Assembly seat, and Democrats hold a significant voter enrollment advantage there as well. "I don't win if I don't find areas to work together with the president when I can," Lawler said.
Biden praised Lawler for not being a "MAGA Republican," a member of the GOP who closely aligns himself with and supports former President Donald Trump. 
For some, the words came as a surprise. The freshman Lawler just flipped his Hudson Valley seat last year, in a stunning defeat of Sean Patrick Maloney, the chair of the Democrats' national campaign apparatus. It was one of a handful of victories that helped Republicans win control of the House. Lawler's seat is now one targeted by Democrats as attention shifts to New York as a crucial battleground in next year's elections. Biden himself (or whoever runs his social media) included an image of Lawler in a tweet about "MAGA Republicans" just days before his visit to the Empire State, making his new comments come off as an about-face that left some Democrats angry and confused about why the president would offer support to a vulnerable Republican.
Lawler has a perfect electoral record of defeating incumbent Democrats, first flipping an Assembly seat in 2020 in his first run for office, and doing so again last year for his position in Congress. Next year, Lawler will face a new challenge: his first reelection. He has raised his profile since winning election and is quick to talk about his bipartisan credentials, but he'll have to work even harder against Democratic attacks next year to insulate himself from potential national headwinds that may ultimately determine crucial elections.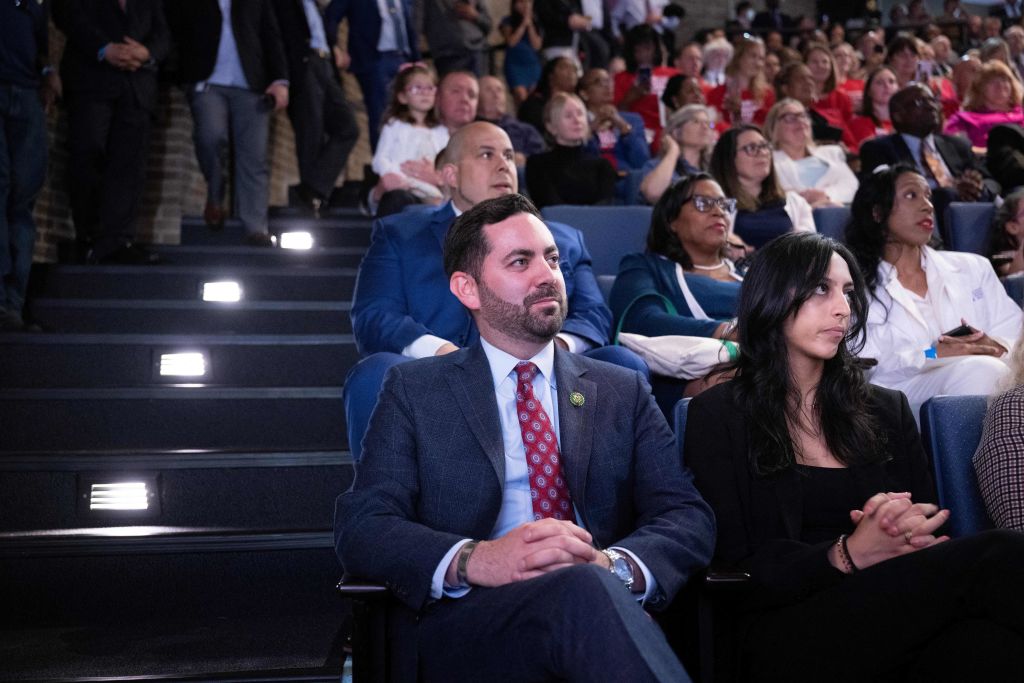 At 36, Lawler isn't the youngest member of Congress. But his rise has come fairly quickly since he interned for John McCain's presidential campaign while in college, and he didn't choose an easy path to get to where he is now. Lawler unseated seven-term incumbent Democratic Assembly Member Ellen Jaffee as the only Republican to flip an Assembly seat in a year that Democrats gained a supermajority in the state Senate. Before even completing his first term in Albany, he ran a successful congressional campaign against Maloney. "I don't think anyone else would have won (those races)," said Chris Russell, partner at the consulting firm Checkmate Strategies that he founded with Lawler. "But I think there's more to it than just dumb luck. … If he didn't see a path, he wasn't going to do it because he had a successful career." Russell worked on both of Lawler's campaigns and added that he didn't believe that a candidate as smart as Lawler would normally have chosen to run the uphill races he did. 
Before taking the plunge himself, Lawler had plenty of experience running campaigns as a consultant, with and without success. In 2014, at the age of 27, Lawler ran Rob Astorino's campaign for governor against then-Gov. Andrew Cuomo. "We gave Cuomo a run for his money," Astorino said of the campaign that eventually fell short. "And Mike was certainly an important reason why we were able to get so relatively close." Once the votes were tallied, Astorino came within 13 points of Cuomo. It may not seem like a particularly close election, but polling before Election Day had Cuomo leading by anywhere from 25 points to as much as 37 points. The margin tightened, but with the exception of one poll, none had Cuomo winning by anything less than 21 points. "I never doubted that (Lawler) could win either his Assembly race or Congress, and I don't doubt that he'll be reelected," Astorino said.
How did Lawler find himself running the gubernatorial campaign of a major party candidate at such a young age? Astorino picked him up from his time running the state Republican Party, a job Lawler held for two-and-half years starting in 2011 when he was just 24. "It's a strange age, in some ways, to run a state party, and to be someone who's trusted to make big decisions… and walk in worlds where people were certainly older and successful and wealthy and powerful," said Russell, who met Lawler in 2012. "And Mike could walk into those rooms when he was 25 and fit in, he was someone who would be taken seriously because he was a serious guy, even at that age." 
When Lawler became executive director of the state GOP, the party still held influence in New York. Republicans controlled the state Senate, having just won it back after the short-lived Democratic control in 2010. Astorino had just unseated Democratic incumbent in an upset victory in 2009 to become Westchester county executive, and in Nassau County, Republican Ed Mangano did the same. While Lawler served as political and executive director in 2011, Bob Turner won a special election for the 9th Congressional District in Queens, becoming the first Republican to represent the district in nearly a century. Turner defeated David Weprin, a member of a well-respected Queens Democratic political family. If Republicans are largely considered out of power now in New York with one-party rule since 2019 and Democratic supermajorities in the Legislature, that certainly was not the case when Cox entrusted Lawler to help him run the party.
"(He was) very, very smart, and was always there to make things happen. Very accomplished from a young age," said Ed Cox, past and current chair of the state Republican Party. Cox recruited Lawler to serve as his assistant during his first stint as head of the state GOP in 2009 after meeting him on the McCain campaign as a college student. "So he very quickly went from there to becoming deputy political director, political director and then my second executive director."
He's not afraid to go where he's politically uncomfortable, that's important.
Rob Astorino
Whereas some lawmakers, particularly those who represent swing districts, have chosen to quietly legislate upon winning office without raising their profile, Lawler has chosen to remain incredibly public facing since his election. That means frequent appearances on cable news. While he perhaps most often appears on Fox News, he has also spoken repeatedly on CNN and MSNBC. "He's not afraid to go where he's politically uncomfortable, that's important," Astorino said. 
Even before being sworn into office, Lawler spoke on CNN in December 2022 to denounce recent comments from Trump calling for the termination of the Constitution as part of his attempt to overturn the 2020 presidential election results. "Frankly, I think people are tired of looking backwards, people are tired of discussing the grievances of prior elections and they want to know what we're going to do to address the challenges," Lawler said at the time. "I think the former president would be well advised to focus on the future if he is going to run for president again." 
In May, shortly after news broke of Rep. George Santos' criminal indictment, Lawler appeared on MSNBC to forcefully reiterate his call for Santos to resign. "His conduct has been embarrassing and disgraceful," he said at the time. "You need to have a little bit of humility in this business. And if this is the best we can do representing us in Congress, or any level of government, I think that speaks volumes about where we are as a country." Less than a month later, Lawler was again on MSNBC to explain his support of the debt ceiling deal reached by House Speaker Kevin McCarthy and Biden. He had advocated on MSNBC and elsewhere – including the New York Post – for the two leaders to negotiate in good faith in the lead up to the deal.
Lawler's public profile starkly differs from other moderate members of Congress who won contentious elections in swing districts. When Lt. Gov. Antonio Delgado first ran for Congress in the Hudson Valley in 2018, before he started in his current state position, he gained national attention when Republicans and incumbent former Rep. John Faso were accused of racism during the race. Delgado made headlines for his past rap career and for the fact that he would be the first Black member of Congress from upstate. But upon taking office, his profile quickly faded. Delgado opted to focus on hyperlocal bipartisan issues and steered clear of controversial national issues. 
Where Delgado chose a more quiet bipartisanship after a closely watched race against an incumbent, a strategy that won him reelection in 2020, Lawler went down the opposite path. "From the time I was born and started being able to speak, I have never shut up," Lawler said. "And so I'm not going to start now." He said that he tries to emulate the likes of the late McCain and former Rep. Pete King. Both were known for loudly voicing their opinions, even when those opinions were at odds with the Republican Party at large. Of course, unlike Delgado, who identifies as Afro Latino, Lawler, McCain and King are all white. "This is one area where I feel like I've been given a gift in terms of being able to communicate," Lawler said. "And I think it's a gift that I have to make the most of."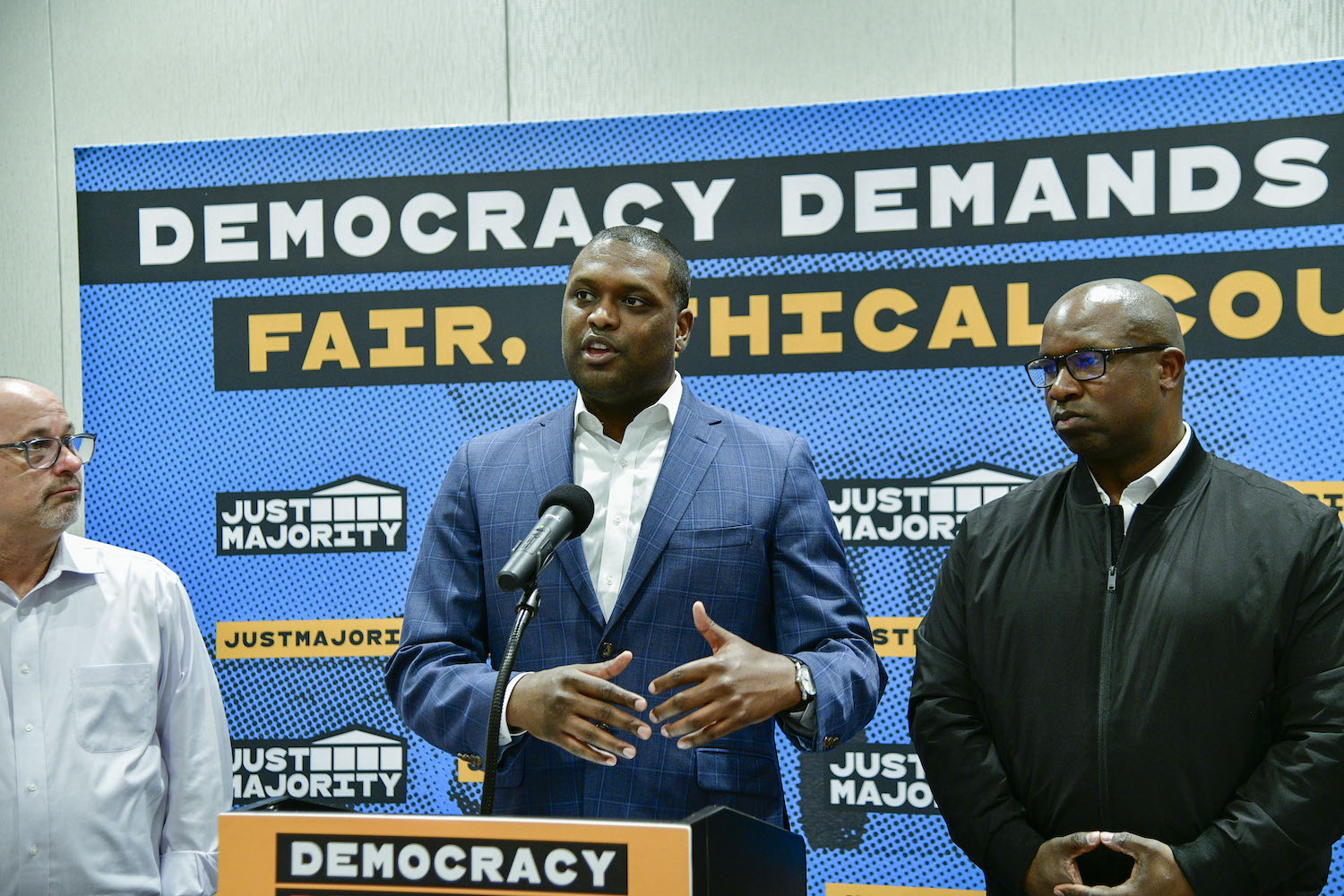 Going into 2024, Lawler's district may offer Democrats one of their best opportunities to flip back. He won the seat by the closest margin among fellow first-term Republicans in the state, and the demographics of the district are among the most favorable to Democrats. It's something that Lawler is cognizant of as he heads into his reelection. He pointed to instances of bipartisan cooperation he has engaged in since taking office, like working with Democratic Rep. Ritchie Torres of the Bronx to get his first bill passed to create a special envoy for the Abraham Accords in Israel. (Lawler's district includes one of the largest Jewish communities in the country.) And he worked alongside New Jersey Democratic Rep. Josh Gottheimer to oppose congestion pricing in Manhattan, which is unpopular in the Hudson Valley. He has largely steered clear of the most far-right members of his party and has kept true to his word that he would not support a national abortion ban even as other Republicans in the state who made similar pledges have signed onto legislation to do just that. Rep. Brandon Williams of Syracuse, for example, co-sponsors a bill that would codify the Hyde Amendment and would ban private insurance purchased through the Affordable Care Act marketplace from offering coverage of abortion services. "To me, especially in a district like this that I represent that … has 70,000 more Democrats than Republicans, I don't win if I'm not talking to folks across the aisle," Lawler said.
But his bipartisan record has not insulated Lawler from attacks from Democrats, including his three declared primary opponents. He will face national headwinds that may end up favoring Democrats, especially if Trump becomes the Republican presidential nominee again. "Mike Lawler is dangerous," said Mondaire Jones, a former Congress member challenging Lawler. "He refuses to stand up for our democracy in the face of the behavior of people like Donald Trump." Democrats have criticized Lawler for not saying whether he would endorse Trump for president in recent interviews. "Democracy itself is now on the ballot," Jones said.
Despite his efforts of establishing a bipartisan track record, Lawler may find himself at the mercy of national politics after finding success at localizing issues to win first in a tough year for Republicans and again against a powerful Democratic incumbent. In 2020, he ran on issues like high property tax rates and public transit service. And he rode the local anti-crime wave in 2022 that helped Republicans across the state find victory even as their counterparts across the country did not fare nearly as well. "I think that adage that all politics is local is really key here," said Democrat David Carlucci, who used to represent the region in the state Senate and ran for a version of the district in 2020. "Mike has done a good job of really understanding the politics of Rockland County particularly, and then surrounding areas." 
But Carlucci predicts that this year, national politics will be a determining factor in many races across the state and country, including in Lawler's district. "In the midterms, I think it was a referendum on New York politics," Carlucci said, referring to the 2022 elections. "Will (2024) be an election that will encourage Democrats to come out? If that's the case, it might be a wave so big that Lawler won't be able to overcome." A presidential year election would likely shift focus more firmly to the national level, especially if it's a repeat matchup between Biden and Trump. And thanks to the voter enrollment advantage for Democrats in the district, anything that gets party members to the polls won't do Lawler any favors. 
Democrats are already attacking Lawler for his voting record, arguing that it shows that he is too far to the right despite what he says in the public and in media interviews. "The votes he takes are not OK," said Liz Whitmer Gereghty, a former local school board member running in the Democratic primary to take on Lawler. "And I think he's banking on a lot of people not paying attention and not following through." She specifically criticized Lawler's vote in support of the National Defense Authorization Act, which included a controversial and partisan amendment that would restrict access to abortion care for service members. Lawler previously defended his vote to City & State, saying that he remains opposed to a national abortion ban and that his support of the bill does not signal any change in his stance on reproductive rights.
Lawler's third potential challenger so far is MaryAnn Carr, a former Bedford Town Council member who declared her candidacy last month. She and the other two candidates will face off in a Democratic primary next year before the winner takes on Lawler.
Mike's on the other team, but you know what? Mike is the kind of guy that, when I was in Congress, they were the kind of Republican I was used to dealing with.
President Joe Biden
As a senior at Manhattan College, Lawler was tapped to give the valedictory speech to his undergraduate class. He took the stage to thunderous applause, before jokingly addressing the crowd as they he were a major party candidate for president. "My fellow Americans," he started to laughter. "It is with a humble heart and a deep awareness of the responsibilities conferred by your trust that I accept your nomination." The lighthearted start to his commencement foreshadowed his future in electoral politics. And while he doesn't view his campaigns as a joke, he also doesn't give too much weight to the risks around running for office. "I felt I really had nothing to lose," Lawler said of his initial Assembly run. "If I lost, okay great, I gave it my best effort. And if I won, I had the ability to do something to positively impact my community and our state."
Going into his first reelection, Lawler still isn't overthinking the risks he's facing even as he fights to maintain his seat. "I look at this from the standpoint of, I may only serve one term in Congress, I may serve two terms in Congress, I may serve five terms," Lawler said. When he first ran for Congress last year, he had something to lose with his Assembly seat on the line. But even then, he saw the risk as marginal. "I loved serving in the Assembly … but I was in the permanent minority, and there's certainly limitations to that," Lawler said. "I felt there was an opportunity … and to me, you either seize that opportunity or you don't."
Correction: This article originally called Liz Whitmer Gereghty a local school board member. She stepped down from the position on June 15, a month after announcing her congressional run.
Powered By
NEXT STORY: This week's biggest Winners & Losers