Eric Adams
Eric Adams hand hearts, an unnecessary deep dive
The New York City mayor unveiled a new photo pose this summer, and he can't stop spreading peace and love.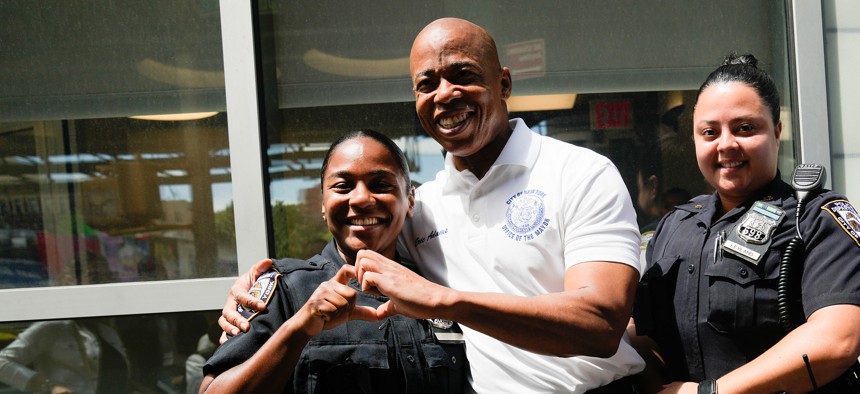 It's hard to know what to do with your hands during a photo, and for politicians like New York City Mayor Eric Adams who have their photo taken a lot, they need a few go-to poses. For most of his mayoralty, Adams went with the thumbs-up – positive, encouraging – though maybe not appropriate for all situations (sir, your patient is dying). There were also of course fist bumps (COVID-19 approved!), regular handshakes, other embraces and even an Albanian eagle gesture. However, the hand heart has taken over Adams' feed as our Crystal Guy mayor spreads peace and love this summer. In reviewing 102 pages of flickr photos from the mayor's office, he didn't make hand hearts with anyone in his first 18 months in office – and now, it's pretty much all he's doing.
Origin story
The first photographed hand heart was the mayor at the New York City Youth Leadership Council Summit on June 6. So that means we can blame Gen Z for this?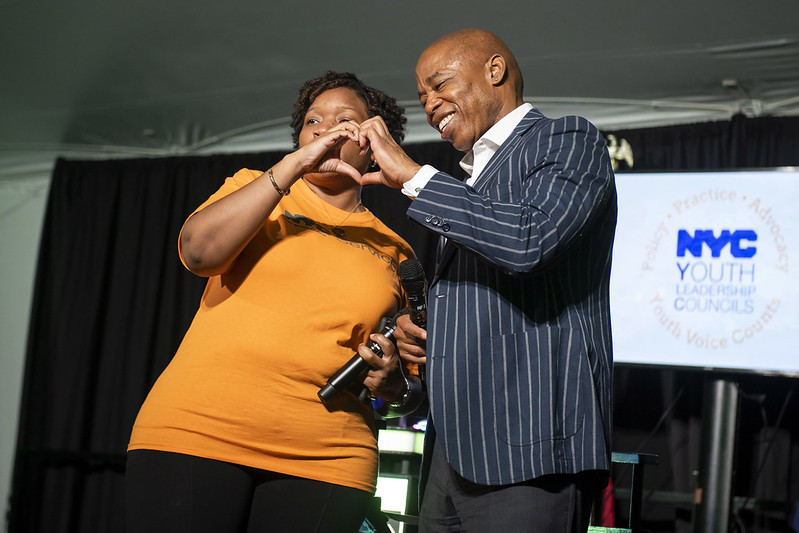 NYPD love
It's no surprise that Adams (a former cop) has been photographed most often making hand hearts with NYPD officers and Commissioner Eddie Caban.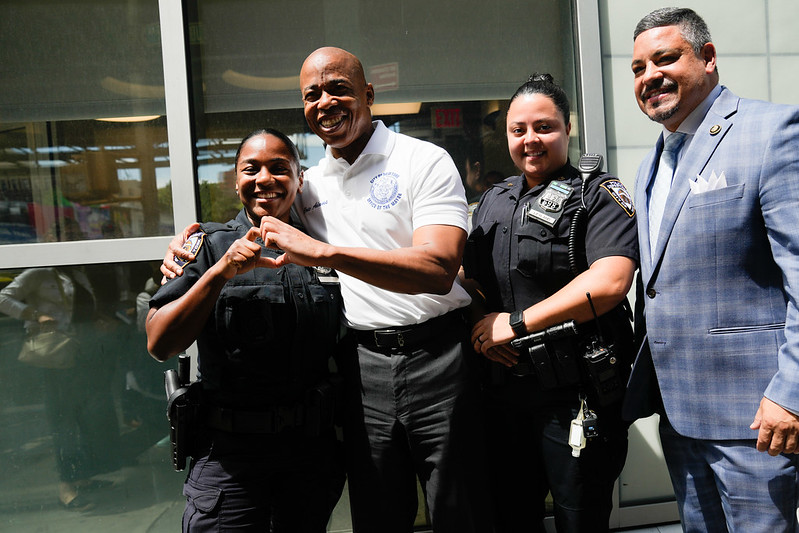 Complex coordination
Adams loves his flag-raisings. And he and at least five other people made a chain of hearts at an event for the Association of Southeast Asian Nations on Aug. 8.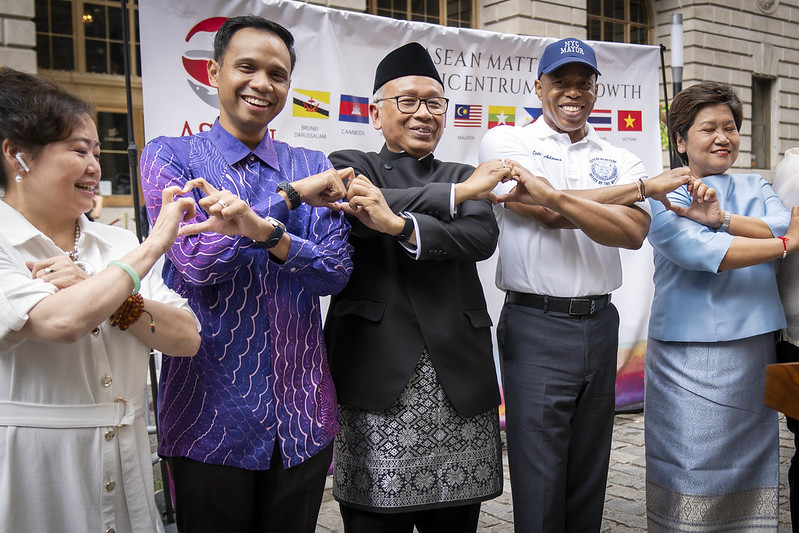 Summer of love
Adams didn't use hand hearts during his first 18 months in office. But after a long break following that first photo in June, it's been a nearly daily habit for the mayor.