Heard Around Town
Vegan Mayor Eric Adams cuts the ribbon on Midtown steakhouse
The Theater District location was the third opening for the three brothers who run the chain of restaurants.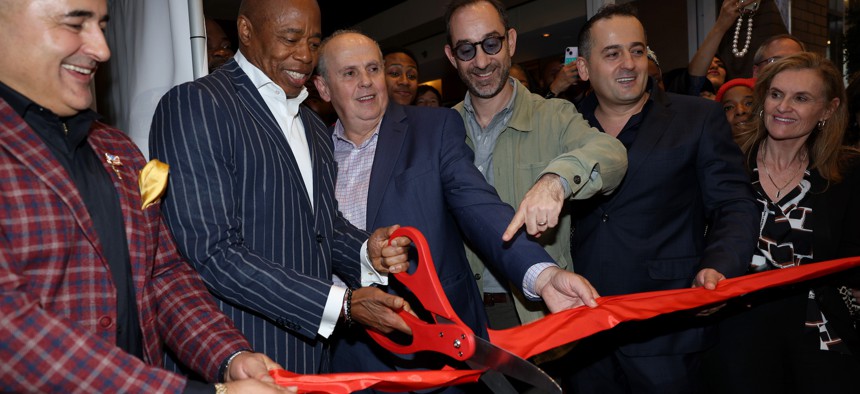 New York City Mayor Eric Adams, a proud self-professed, albeit imperfect, vegan, cut the ceremonial ribbon strung across Empire Steak House with a flourish.
It was the restaurant's grand opening (although the location has reportedly been serving guests since July 12) and the mayor was in seemingly good spirits. Owned by three brothers – Jack, Jeff and Russ Sinanaj – the steakhouse is their third location in New York City.
Why did the mayor attend this particular event? A meat lover's paradise of all places? On the surface, it seems an unexpected choice for a mayor who has highlighted his plant-based diet with such gusto.
"You know I got a love affair – I'm a plant-based vegan and I'm here at a steakhouse," Adams said, emphasizing his love for New York City and how that translates to his support of its economic endeavors.
A spokesperson for the mayor's office relayed a similar sentiment. 
"The mayor participates in ribbon-cuttings often and will always champion New York City businesses," the spokesperson said.
That may be true, but Jack and Jeff Sinanaj's political donations to Adams in June of $1,000 each probably didn't hurt either, according to campaign finance records.
Economic development Case Studies
Powered By
NEXT STORY: Rick Cotton on LaGuardia, World Trade Center, Port Authority Bus Terminal projects