Fund for the City of New York's Mary McCormick on helping city programs and nonprofits thrive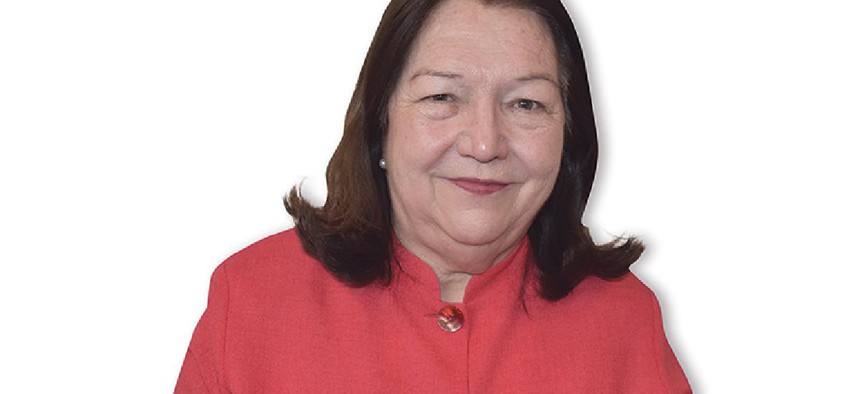 For nearly 50 years, the Fund for the City of New York has worked to innovate how the city works with the goal of improving how governments and nonprofits meet their targets. The fund offers awards to accomplished city workers and educators, offers bridge loans to nonprofits awaiting government or foundation dollars and a partner project program that offers back-end support for startup organizations. Mary McCormick, president of the fund, had a long career in city government, served on the Robin Hood Foundation's board of directors and helped co-found the Food Bank for New York City.
RELATED: Nonprofits reflect on Trump's first few months
NYN: How does the Fund for the City of New York work?
MM: The fund was created by the Ford Foundation when they built a wonderful building on 42nd Street and didn't need to pay taxes – Mayor (John) Lindsay was the mayor. They created it to seed innovation in New York City. They started by putting it within the government and after a year they realized you could not really innovate from within government as easily as from outside government. We work to find issues where we can make a difference in either government or in the nonprofit community because it really is one large organization working towards the same goals.
NYN: How does that relate to city government?
MM: There are two ways of looking at things, one is whether we are responsive to issues and help to make it better or whether we see an opportunity and we step forward to be really catalytic. If you were to look at the universal pre-K program, a major initiative of Mayor (Bill) de Blasio, we thought in advance after he was elected that the money we had and the city had to make these contracts – allow them to operate early – was not enough. So we went and privately borrowed $20 million. So people in government would say that without the borrowing that we did, the (universal pre-K) program would not have gotten off the ground so smoothly. So that's one way where we get behind a city initiative and help to make it work.
NYN: The cash flow loan program is so vital to nonprofits – what trends have you seen?
MM: Ninety percent of the money we lend (to nonprofits as a bridge loan) has no interest or no fees. And we work really hard to not charge any interest because the nonprofits that need these loans do not have a revenue stream for interest.
We step in and make grants against box office (receipts), sometimes pledges. We actually extend ourselves to do whatever we can to keep an organization going because we know how hard it is to create a nonprofit and how easy it is to have them not be able to be sustained.
RELATED: How the Healing Arts Initiative recovered from the unimaginable
NYN: What kind of results or metrics are you looking for when you're looking to improve outcomes for New Yorkers?
MM: Many of these decisions are really subjective. Even if you go through 15 questions, protocol, totally objective – it comes down to a little bit of subjectivity at some point. And what we realized was that to be an effective nonprofit you have to have a superb program, but that's not enough because you have to have the management infrastructure that is equal to that programs. And you're never going to get enough money from individuals or government to have your infrastructure, because if you're going to give money (as a donor) you want it to go to program. All of us do. You don't want it to go to a bookkeeper or to the technology.
So after we worked in this area for quite a long time we created this partner project. If you have an idea and you want to do it and you're committed and you're smart and you know what you're doing and you can raise the money, you can join our partner program. And then we take care of everything else: the audits, the insurance, the payroll, the COBRA, the (Family and Medical Leave Act), paying all bills, everything. So that frees you to be good in what you can be really good at and not have to worry about compliance or have a staff of people where you can't pay them what they deserve to be paid. It's a very important and efficient way of promoting innovation to improve the quality of life. And more and more to groups that are very valuable but can never really get the money they need for the rest. They've been around for 30 or 40 years, they come into the partner project and then they have a new lease on life.