New York City
Police surveillance technology bill still stalled in Council
The bill would require the New York Police Department submit information about the surveillance technology it uses.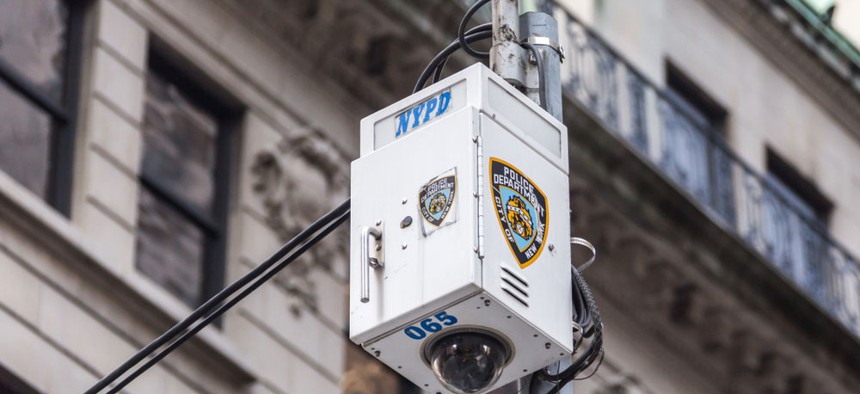 Some cities across the country have banned the use of facial recognition technology by police, but privacy and civil liberties advocates are making a renewed call for New York City to pass long-stalled legislation that wouldn't go nearly that far. On Thursday, 70 organizations signed on to a letter to City Council Speaker Corey Johnson to pass the Public Oversight of Surveillance Technology Act – legislation that has been stalled since 2017. Also known as the POST Act, the bill would require that the New York Police Department submit information about the surveillance technology it uses, open it up to public comment, and have the police commissioner submit a "surveillance and use policy" report to the City Council. The bill is mainly focused on transparency, as the Council wouldn't have the authority to dictate how police use the technology.
"This is, by far, the weakest surveillance reform bill in the country," said Albert Fox Cahn, executive director of The Surveillance Technology Oversight Project, one of the groups calling for the bill's passage. "We're not even talking about banning facial recognition like San Francisco or Oakland. We're not talking about even empowering legislators to prohibit those tools in the future. This is simply good government reforms where we're requiring (the NYPD) to disclose what tools they're using and what privacy protections they have in place."
Cahn said that now that the bill has 29 co-sponsors in the Council, it's time for a hearing. The last hearing on the bill was in 2017. "I support the goals of the proposal and believe that transparency in government is critical," Johnson told City & State in an emailed comment. "This will help increase oversight of the NYPD's surveillance technologies. It is vital that we get this right, and we are working toward that as the bill goes through the legislative process."
For the rest of today's tech news, head over to First Read Tech.
Powered By
NEXT STORY: Twitter and Facebook diverge on political ads