Transportation
Are feds holding congestion pricing hostage?
Governor Cuomo expressed doubt about passing the Manhattan vehicle tolling plan.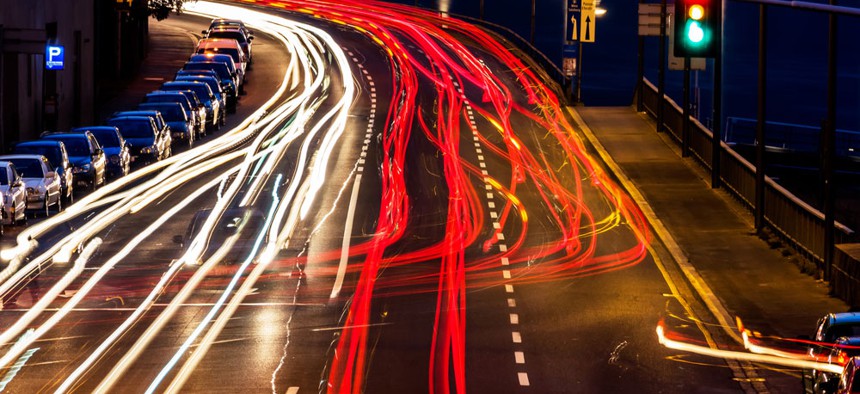 Add one more item to the list of unanswered questions surrounding congestion pricing in New York City: Will it actually happen? Gov. Andrew Cuomo – who spearheaded the effort to pass the Manhattan vehicle tolling plan – expressed some doubt about the prospect on Thursday, after it was revealed that the federal officials who must approve congestion pricing in New York have not yet answered whether the state will have to conduct a full environmental review of the plan before implementing it. 
"Will they hold congestion pricing hostage? Yes," Cuomo said at an unrelated press conference. "It doesn't happen without the federal government's approval and right now, they're not approving it." Cuomo went so far as to suggest that federal officials are being slow to respond to New York in retaliation for the state's various fights with President Donald Trump's administration, like the Green Light Law.
The governor's comments on Thursday directly contrasted with those of Metropolitan Transportation Authority Chairman Pat Foye, who said this week that "congestion pricing will happen." While the state passed congestion pricing last year, the plan still needs approval from the federal government because some of the roads that it involves are federally funded. "The federal government determines the approval process and the MTA is ready to act expeditiously on whatever environmental review the Federal Highway Administration decides is required as we have already held over a dozen meetings with them and responded to every request for supplemental information," MTA spokeswoman Abbey Collins said in an emailed statement. 
A lack of federal approval is holding up even the parts of the process that the MTA has made progress on – specifically, the design and construction of the tolling infrastructure and technology that is supposed to facilitate tolling in Manhattan's central business district. The MTA selected the Tennessee technology company TransCore to design, build, operate and maintain the toll-reading equipment and related infrastructure – a method that will work a lot like E-ZPass.
With both Cuomo and New York City Mayor Bill de Blasio casting doubts about congestion pricing's future – and the MTA still having yet to name the members of a board that will decide the price of tolls – the January 2021 start date of congestion pricing is looking increasingly uncertain. 
For the rest of today's tech news, head over to First Read Tech.