Technology
De Blasio's developing a penchant for electric vehicles
In his State of the City de Blasio introduced his plan to turn city vehicles electric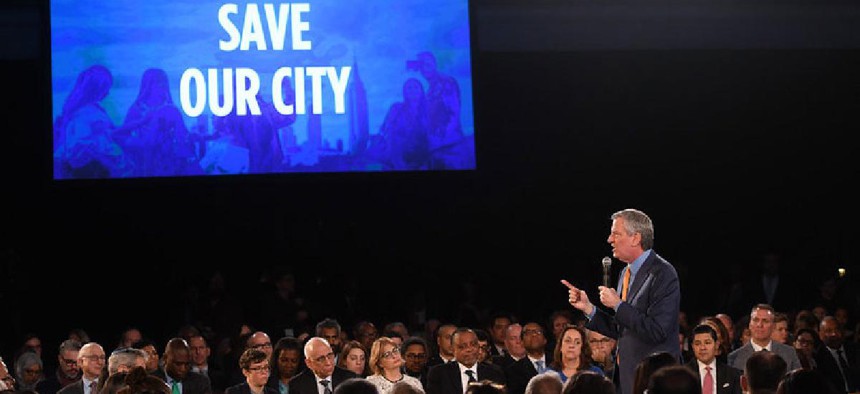 In his seventh State of the City address on Thursday, New York City Mayor Bill de Blasio prioritized all things local. Among his proposals: investing in local businesses and making housing more affordable – and a promise to ensure all municipal vehicles are electric by 2040, as reported earlier by the Daily News.
De Blasio said he will sign an executive order requiring the more than 20,000 vehicles in the city's fleet to be converted to plug-in electric or replaced with plug-in electric models in the next 20 years. That includes not just cars, but ferries, garbage trucks, and ambulances. As noted on Thursday, electric school buses will hit city streets this year. And de Blasio, who famously is chauffeured from Gracie Mansion to the Park Slope YMCA nearly every day, has gone hybrid himself. Still, climate advocates have dinged the mayor for not taking mass transit instead of hybrid SUVs or minivans.
Under the executive order de Blasio announced on Thursday, the city would have to buy the safest and cleanest available electric vehicles for its fleet. The first benchmark for that plan will be making 4,000 vehicles electric by 2025. But with de Blasio on the way out of office next year, he won't be around to ensure that progress is made on the plan. 
For the rest of today's tech news, head over to First Read Tech.