Housing
How landlords could still raise rents despite new tenant protections
A little-known practice is generating buzz among advocates and industry members.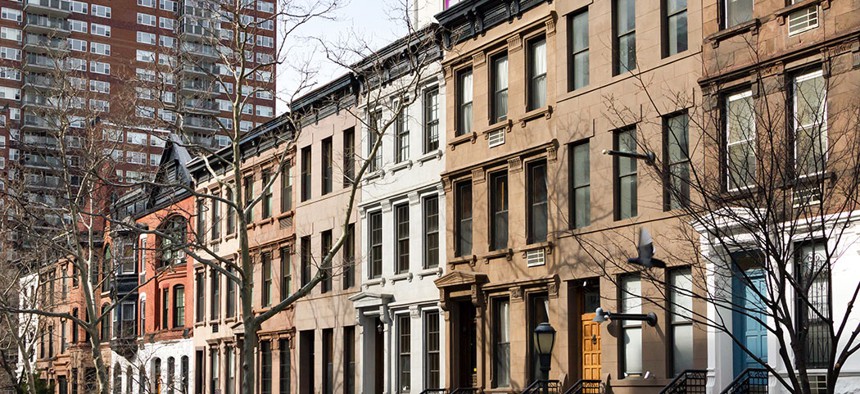 The 2019 Housing Stability and Tenant Protection Act brought with it significant changes to New York's rent regulation system. Among the new restrictions implemented as part of the sweeping state tenant protection law, landlords can no longer raise rent on rent-stabilized apartments by up to 20% when a tenant leaves, which was known as a vacancy bonus. Allowable rent increases associated with rent-stabilized building and apartment improvements have also been capped. 
But industry experts have begun educating New York City landlords on the few methods still available to raise rents on rent-stabilized apartments, while tenant advocates are already giving thought to closing the potential loopholes. 
One of the only legal ways left to significantly raise rents on stabilized apartments is what real estate attorney James Marino referred to as "first rent," which can be used by landlords in certain circumstances to raise the rent when an apartment is vacant. He described the practice at a January seminar, hosted by his firm Kucker, Marino, Winiarsky, & Bittens, for landlords on the new rent laws, focused in part on functioning under the new rent regulation laws. "Vacancies aren't what they used to be," Marino told the crowd. "So how do you tackle that?"
Previously, landlords with a vacant rent-stabilized unit could count on a rent increase as much as an extra 20% on top of the yearly increase. In New York City last year, landlords of these apartments could only raise rents by 2.5%. 
The concept behind first rent is that when landlords have a new apartment in a rent-stabilized building, they can charge whatever they want for the apartment initially, before the ensuing increases are subject to regulation by the city. Rent stabilization is based on the rental history of an apartment, so if there is none, the first rent the landlord charges becomes the base. 
Landlords can set first rents on new apartments, of course, but they can apply in other cases as well. First rent can also be used when building entirely new apartments on top of existing buildings, and modifications made to vacant apartments can make an apartment eligible as well, Marino told seminar attendees. Splitting a large apartment in two is one such instance. According to the state Division of Housing and Community Renewal guidelines, both apartments would be considered new and therefore they have no rental history. The same could be achieved by combining two apartments into one, like converting to a duplex or even adding a significant amount of hallway space to increase the size of a single apartment. The important part is changing the perimeter of the apartment, not the internal layout. However, Marino warned against simply shifting rooms from one apartment to another, because at least one judicial ruling found that such a conversion would not qualify for first rent. 
In an interview after the seminar, Marino told City & State that it's hard to estimate how common the practice of converting rent-stabilized apartments for a first rent is. "It has come up over the years as something that landlords have the ability to do," Marino said, suggesting that renovations explicitly to set a first rent likely don't happen often. "You do need circumstances that lend itself to it." He added that converting, splitting or combining apartments doesn't always mean a landlord will get more rental income. For example, the combined rent of two small apartments could be less than the amount collected for one large apartment.
Still, the practice is on the radar of tenant advocates, who are keeping an eye out for the potentiality of an abuse of the practice. "It's a huge problem, we're already seeing it emerge in landlord webinars," Cea Weaver, campaign coordinator for Housing Justice for All coalition, told City & State, while acknowledging that she has not yet heard any specific complaints about abuse of the first rent practice. "I haven't heard it from a renter, but it's still shaking out," Weaver said.
Michael McKee, the treasurer for Tenants PAC who heads up policy for Housing Justice for All, said that advocates may want to wait and see how landlords use first rent before potential action. "On the issue of Frankenstein apartments, this is a potential loophole that needs to be closed, there needs to be a legislative solution," McKee told City & State, suggesting that the New York City Department of Housing Preservation and Development could set new rents in rent-stabilized buildings. He said that problems can arise when a vacancy occurs and a landlord may try to force out the neighboring tenant to reconfigure the building. 
McKee also said that he has not heard any complaints, but that there has been "a huge amount of speculation" among tenant attorneys about whether landlords would start using first rent more widely in order to boost their revenue in rent-stabilized buildings. However, addressing the practice, while on advocates' radar, is not as high a priority as other goals, like establishing new rules to protect tenants against eviction, reregulating apartments and beefing up enforcement of new rules. 
Marino said that while he agreed there needs to be a crackdown on bad landlords, many in the industry believe the new state legislation went too far. "I think the landlords would look at a change like that as being more punitive than addressing a particular need," Marino said of closing what tenant advocates consider a potential loophole. "I don't really see the need the legislature would be addressing here." He added that from the consumer standpoint as well, keeping even this minimal incentive helps renters by either creating more housing stock or developing larger, more family-oriented apartments within existing rent-stabilized buildings. 
"There is no evidence this is happening," Real Estate Board of New York spokesman Jamie McShane said in a statement to City & State when asked about use of the first-rent practice and concerns from tenant advocates. "Instead of legislating solutions to problems that don't exist, we would expect lawmakers to focus on plans that will create more affordable housing for the neediest New Yorkers."
Powered By
NEXT STORY: De Blasio joins other lawmakers on messaging app Signal