Technology
Rumors swirl around Yang mayoral run
Will the former presidential candidate make a run for City Hall?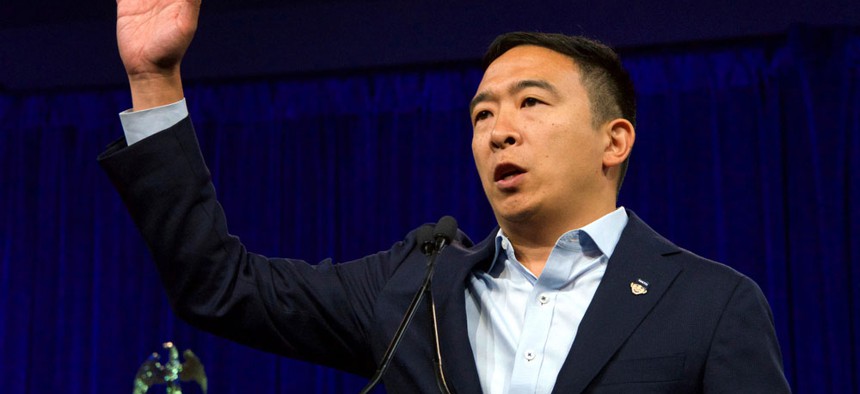 Andrew Yang had hardly ended his long-shot presidential run before New York's political rumor mill started churning out speculation about the New York-based tech entrepreneur making a bid for City Hall in 2021. As both a political newcomer and relatively unknown name, Yang's unexpected success in the Democratic presidential primary race – outlasting Sens. Cory Booker and Kamala Harris, and New York City Mayor Bill de Blasio – is noteworthy, and rumors about Yang potentially running to succeed de Blasio began swirling weeks before he exited the presidential race.
When asked about a potential run for future office after announcing the end of his campaign on Tuesday, Yang answered vaguely that he wouldn't rule anything out. "I'm not going away. The Yang Gang is not going away," he told CNN. "I would certainly not rule out running for office again." 
While statements like those should always be taken with a grain of salt as indications of plans to run in a specific race, some have rallied behind the idea of a Yang mayoral run for 2021. According to voter records, Yang is registered to vote on the West Side of Manhattan and last voted in New York's 2019 general election. Howard Wolfson, an adviser to presidential candidate and former New York City Mayor Michael Bloomberg – and a former deputy mayor himself – weighed in, tweeting that Yang "would make a very interesting candidate for NYC Mayor in 21."
So far, top contenders in that race include New York City Comptroller Scott Stringer, City Council Speaker Corey Johnson, and Brooklyn Borough President Eric Adams. In an interview with City & State last March, Yang spoke about his signature Universal Basic Income plan and what the country should be doing to prepare for job loss caused by automation. But asked about the role that local government has to play in tech issues, including regulation, Yang suggested that cities and states don't always have to wait for the federal government to act first. "Waiting for Washington to get something done might be forever," Yang said at the time. "So to the extent that New York City and New York state can take the lead on some of these issues I think would make a lot of sense. This is the biggest market in the country, so whatever guidelines and rules and regulations are put forward here would have a national impact."
For the rest of today's tech news, head over to First Read Tech.