New York City
NYPD commissioners received civilian complaints
Before acceding to the top job, Dermot Shea and James O'Neill were each accused of misconduct.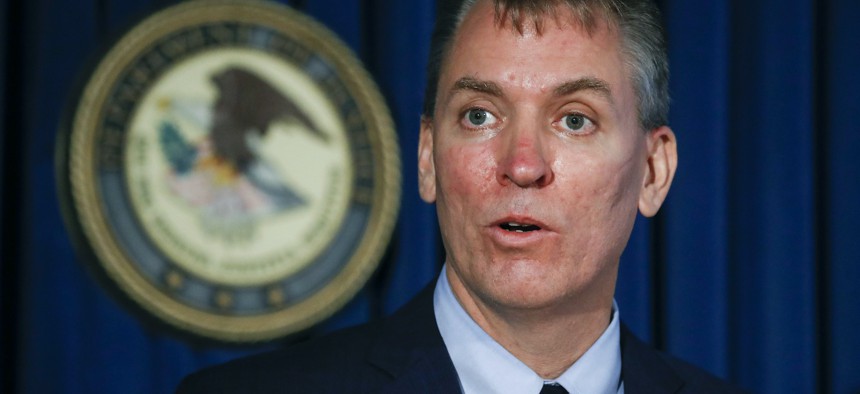 On Thursday, the New York Civil Liberties Union published hundreds of thousands of New York City Police Department disciplinary records that date back to 1985.
Included in the 323,911 misconduct complaints that were recorded by the city's police watchdog, the Civilian Complaint Review Board, were accusations against NYPD Commissioner Dermot Shea and former commissioner James O'Neill.
Shea received five civilian complaints (containing eight total allegations) from 2003 to 2011. After Shea was promoted to captain in the Bronx in 2003, he was accused of illegally pulling over a car, searching its interior and frisking one of the passengers. In 2011, he was accused of using unnecessary physical force. Shea also received two additional wrongful stop complaints and one unlawful entry complaint. He was not disciplined in any of these cases.
O'Neill received four civilian complaints between 1997 and 2002. In 1997, when the former commissioner was a lieutenant, he was accused of an unlawful search, threat of force, the use of excessive force, unlawful detention and the use of foul language. Three additional abuse of authority allegations were filed against O'Neill. The four complaints were either unsubstantiated or O'Neill was found to have not violated police protocol.
In June, the state Legislature repealed the Section 50-a law, which had prevented all disciplinary and misconduct records for police officers, firefighters and corrections officers from being released. The NYCLU, whose efforts to share the records it had obtained from the police oversight board had stalled due to an ongoing legal battle, hoped divulging the records would lead to police greater accountability. "The release of this database is an important step towards greater transparency and accountability," Christopher Dunn, the NYCLU's legal director, told The New York Times, "and is just the beginning of unraveling the monopoly the NYPD holds on public information and officer discipline."