Housing
Progressives score another upstate win on good cause eviction
Newburgh has become the latest city to adopt the tenant protections which have stalled at the state level.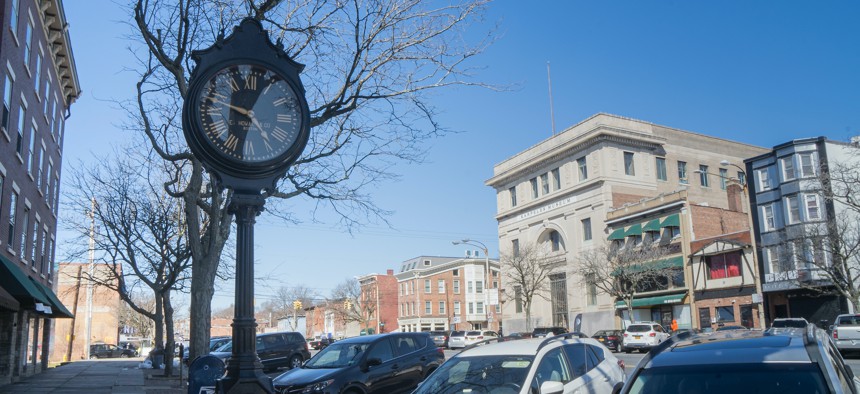 First came Albany. Then came Hudson. And now comes Newburgh as the latest place in New York to pass so-called good cause eviction legislation. Activists say cities like Kingston, Poughkeepsie and Ithaca might be next, which could spark additional action at the state level.
Good cause protections, put simply, bar landlords from removing tenants except under certain circumstances while limiting potential increases in rent. Such ideas have been increasingly pushed by progressive housing activists in upstate cities after the state Legislature voted in 2019 to make the state rental laws permanent. The growing number of upstate cities approving good cause eviction bills could add pressure on state lawmakers to pass legislation of their own in the upcoming legislative session. 
"Local elected officials are taking matters into their own hands due to the inaction of our state government," Rebecca Garrard, legislative director at Citizen Action New York, part of the advocacy groups leading the Housing Justice for All coalition, said in an interview. "Anytime you have a bigger city, you have more of an undue influence on the part of real estate interests on political decision making, and so I think that's why we've seen some of the smaller cities move more quickly." 
The Ulster County city of Kingston appears to be the next place where local legislators might approve a good cause eviction bill. Some changes could still be made to the bill, according to Common Council Member Rennie Childress, but it appears likely to pass considering the fact that it is jointly sponsored by the mayor and a majority of his colleagues.
"Change always makes some people nervous, but I think we can bring folks around," he said in an interview. Other places that are being targeted by activists include Poughkeepsie and Ithaca, according to activists.
The upcoming elections could make a big difference in terms of whether good cause efforts might succeed in larger cities like Syracuse, Rochester (where a number of tenant-friendly council candidates are on the ballot) and Buffalo, where democratic socialist and Democratic Party nominee India Walton is the only candidate on the ballot against incumbent Mayor Byron Brown, who is waging a write-in campaign. Victories by the political left could signal that bigger things lie ahead for the ongoing movement to expand tenant protections across the state. 
In the meantime, progressive victories in places like Newburgh are stoking new hopes of action in the state Legislature next year. "(It) helps a lot," State Sen. Julia Salazar of Brooklyn, the main sponsor of good cause legislation in her chamber, said in a text message Tuesday morning.
Powered By
NEXT STORY: Illegal evictions are rising across the state, but landlords rarely face consequences