New York City
City Council passes revised pay transparency bill in response to business leaders' lobbying
The amended legislation delayed the implementation of a law designed to tackle pay inequity but kept its major provisions intact.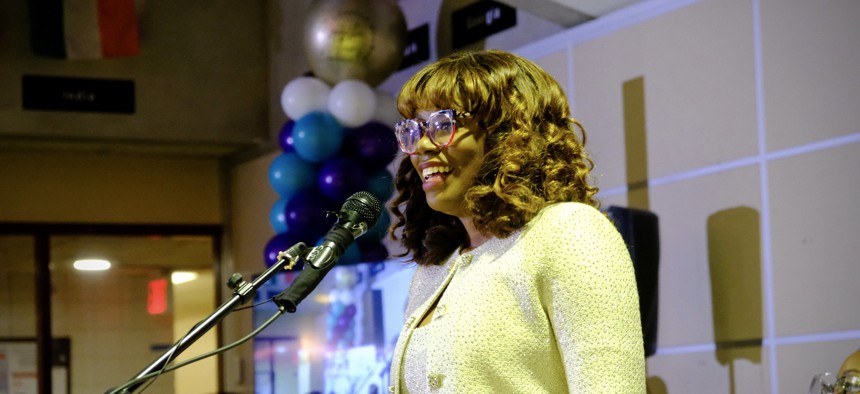 The New York City Council voted Thursday to delay a law requiring most employers to post information about minimum and maximum salaries in their job postings, but stopped short of making major changes to the law.
Local Law 32, which passed with overwhelming support in December, required most employers to post salary information in job ads as a way to address pay equity, since women and people of color still lag behind their male and white counterparts. It received national media coverage at the time. The law was set to take effect next month, but in March, first-term Council Member Nantasha Williams and Council Member Justin Brannan – a co-sponsor of the original law – introduced a bill that would have made significant changes to the law, exempting employers of fewer than 15 people, exempting job ads for general hiring rather than a specific position and exempting positions that can be done remotely outside New York City. The push to amend the law was supported by business associations including the Partnership for New York City and the Manhattan Chamber of Commerce, which argued the law would be burdensome for small businesses.
On Thursday, following a backlash to those proposed changes from some council members, economic equality advocacy groups like PowHer New York and some state lawmakers, the city's first majority-female City Council passed a bill that would make more minor changes to the law. The approved bill pushed the implementation of the law to November but kept the original law's threshold of applying to all businesses with four or more employees. It specified that the law won't apply to positions that are performed remotely outside the city. And it took the additional step of clarifying that the law also applied to hourly paid positions, which the original law didn't specify. Concessions to the business community included not fining employers after their first violation of the law. "This bill serves as an opportunity to expand on landmark measures which were critical to the fight for economic equity that we have fought so hard for," Williams said.
The amended bill got a vote of confidence from at least one council member who opposed the original proposed changes to the law. Democratic Council Member Shahana Hanif said she had deep concerns that the initial proposed changes would roll back newly won rights for workers. "I'm grateful to Council Member Williams for hearing the concerns from pay equity advocates and working extremely hard to revise this bill in a way that will not undermine workers," Hanif said on Thursday when casting her vote for the bill.
Only eight members voted against Intro. 134-2022, including two female Republican council members, Vickie Paladino and Inna Vernikov. City Council Speaker Adrienne Adams and the bill's sponsors cast the bill's evolving language as an example of the legislative process at work.
Brannan pushed back on the suggestion that the original law was being watered down. "I was the prime co-sponsor of the original bill," Brannan said. "There was no way in hell I was going to gut my own bill."