New York City
NYC Council passes resolution calling on Mayor to restore education cuts
The council continues to pressure the mayor to reverse a reduction to the schools budget – nearly three months after approving that budget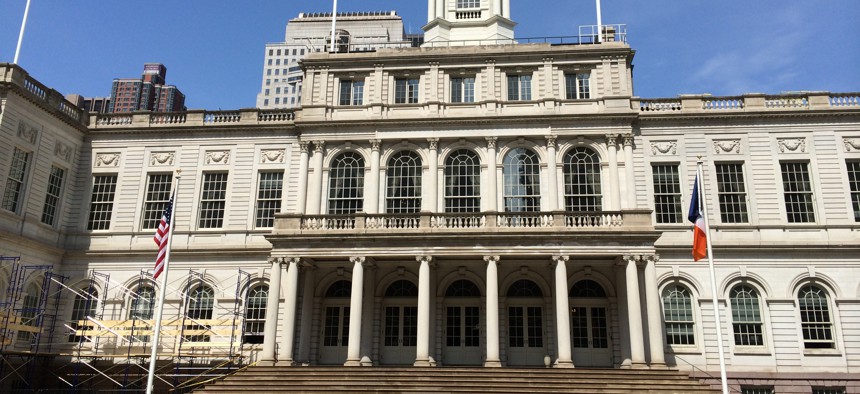 The New York City Council unanimously passed a resolution Tuesday morning urging Mayor Eric Adams to immediately restore $469 million in funding to schools. The vote, called on short notice, comes nearly three months after the council approved the original budget with the budget cuts, and comes mere days before the new school year begins Thursday.
Though City Council leaders called the session to pass Resolution 283-A prior to the first day of school, the measure – like all resolutions – is largely symbolic. Its passage comes on the heels of a long and tumultuous back and forth that has pitted Council members against the mayor all while a loud contingent of educators, parents and advocacy organizations have called – and regularly protested – for both parties to swiftly resolve things in a way that causes the least amount of disruption possible for children and their teachers. While some have celebrated the resolution's approval, there's also skepticism among some political observers that it will do anything to move the needle on funding. It may be too little, too late regardless of member's intentions to make up for their prior approval of the budget.
"We are doing our part and I'm praying that the mayor understands and I'm sure he should understand by now the importance of refunding and putting the money where it belongs to our childrens' classroom," Council Member Mercedes Narcisse said during the meeting. "This is not a game. This is very important for them to do what they are supposed to do in order to address the inequities within education." 
The council swiftly passed the resolution Tuesday morning without debate. The Council held a two hour public hearing on the resolution two weeks earlier. Both Republican and Democratic members voiced their support Tuesday, underscoring the resolution's demands that Adams and schools Chancellor David Banks submit a budget modification to allow $469 million to be added to the education department's budget using unspent federal stimulus funds. New York City Comptroller Brad Lander, a progressive and critic of Adams, previously testified spending the funds was the fiscally responsible thing to do. Members also called for the Department of Education to be subject to greater oversight in the future over how it implements its budget – another provision that the resolution touches on.
City Council leaders have previously said their attempts to negotiate with the mayor's office over the funding have largely fallen on deaf ears. Little progress appears to have been made so far regarding the council's request that he submit a budget modification, though Adams' administration has freed up some funding in other ways 
In a statement sent to City & State Tuesday afternoon, a spokesperson for the mayor's office said that Adams and Banks are "committed to providing students with the best education possible" and that every student in the school system is 100% accounted for in funding. 
"After hearing from principals and other community leaders that they need additional time to adjust to the decline in enrollment, this administration announced a package of $150 million in additional support for schools. Further, we have allocated all federal stimulus dollars to critical programs and needs," Amaris Cockfield, the mayor's deputy press secretary said. "We look forward to opening our schools with the resources they need to ensure our students thrive."
Over the past couple of months, Adams has contended that any cuts to schools reflect dwindling enrollment and are necessary to avoid a bigger budget cliff when federal COVID-19 funding runs dry, while advocates and educators argue that now is not the time for schools to cope with fewer resources. The funding loss from the previous year's budget – first reported to be $215 million than later revealed to be much larger – has already forced principals to make difficult decisions at some schools such as cutting art and music programs or letting teachers go.
Ever since the council overwhelmingly voted to approve the budget in June, members have pivoted from their previous positions in force. Many have said they were misled about the true impact of the cuts, with some members even apologizing for their vote. Taking matters into their own hands, education advocates filed a lawsuit to require city leaders to restore funding, however the final verdict is pending. Council members expressed their concerns about the cut's impacts on schools Tuesday morning, while acknowledging that the body will need to have difficult conversations in the future about enrollment declines and how schools are currently funded through Fair Student Funding, which provides schools with the majority of its funding based on the number of students enrolled and their needs.
"I don't think anybody wants to see a school building that doesn't have an arts program in it or have the teachers they need to support class sizes," Council Member Keith Powers said. "But I do think that after this we do need to make an effort not only to keep this money in the budget but then also to open up … conversations as the speaker has said about what does the formula look like, and what does the process going forward look like so that we don't have to face this decision again."