New York City
New York City government lifts residency requirements for some lawyer positions amid shortage
Certain attorneys have been added to a list of hard-to-recruit civil service titles that are exempt from the city's residency requirements.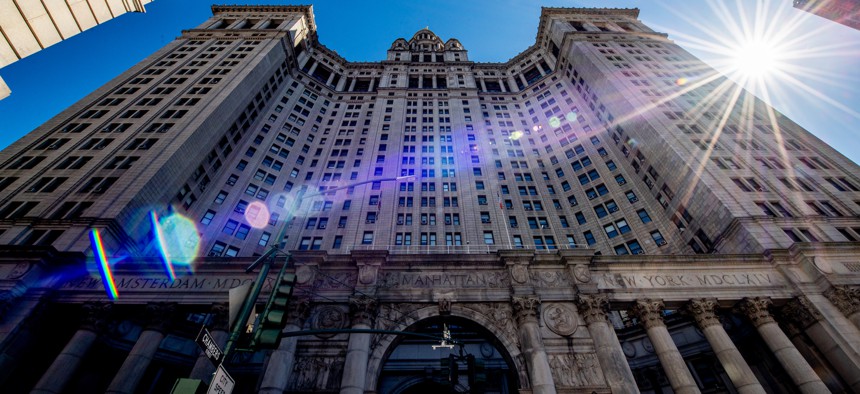 Confronted with a new challenge in hiring in a post-pandemic, hybrid-work world, New York City is returning to a longstanding approach to attracting talent – lifting residency requirements for particularly difficult to recruit positions. 
City Hall confirmed to City & State that several civil service titles for lawyers – including Agency Attorney Interne, Agency Attorney, and Executive Agency Counsel – were added last month to the so-called "hard-to-recruit" list of titles that the city routinely struggles to hire. The move applies to any city agency that is authorized to hire for those positions. And it means that candidates who get the job don't have to live in the five boroughs, or move in soon after getting hired. 
The hard-to-recruit list, which existed long before the pandemic, consists of a variety of positions and includes professions that come with much higher salaries in the private sector, such as engineers or IT specialists. The civil service title of assistant corporation counsel, for example, was already added to the hard-to-recruit list in 2000. 
"The administration is committed to aggressively recruiting and retaining talent across city government, even amid a nationwide labor shortage that is affecting both the public and private sector," City Hall spokesperson Jonah Allon wrote in an email. "This policy change will allow us the needed flexibility to bring on attorneys in these roles to serve the greatest city in the world and 'Get Stuff Done' for New Yorkers."
An email sent to at least some city lawyers and reviewed by City & State announced the exemption of these attorney titles from the residency requirement for city employees. The change opens up the pool of applicants to those who not only live outside New York City, but outside the state too – to New Jersey or Connecticut, for example. All city employees are still required to show up to work every day in person.
Ordinarily, city employees are required to live in New York City or establish residency within 90 days of entering city service. After having worked for the city for at least two years, however, employees are generally able to continue to meet the residency requirement even if they live in Nassau, Westchester, Suffolk, Orange, Rockland or Putnam counties.
On the city's hiring website, open jobs under the newly residency-exempt civil service titles include a staff counsel position at the Department of Consumer and Worker Protection and a legal compliance attorney at the Administration for Children's Services, for example.
Attorneys are not the only roles that the city has struggled to hire for recently. Earlier this month, New York City Comptroller Brad Lander reported an nearly 8% citywide vacancy rate as of October, while state Comptroller Tom DiNapoli recently reported an estimated 21,000 unfilled city positions as of August. City Hall is planning to eliminate many of those vacant positions, however. Current and former employees say both hiring and retention have been hurt by comparatively low salaries, a slow hiring process, and a lack of flexibility to work remotely.   
This fall, Mayor Eric Adams unveiled a novel tactic to attract attorneys to city service – a new Legal Fellows program that will employ early career associates at private sector firms for short stints in city service. At the time, Adams said that was just one aspect of how the city plans to recruit more attorneys. While the administration has not shared much about its broader recruitment plans since then, the lifting of residency requirements for many attorney positions is evidently part of that plan.