New York City
New York City's municipal staffing shortage won't solve itself
A new report from city Comptroller Brad Lander offers recommendations to address hiring and retention issues, including appointing a chief talent officer.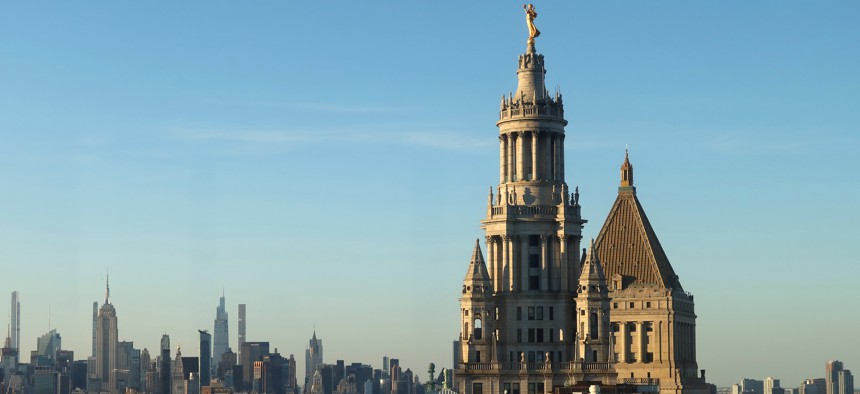 New York City's municipal staffing shortage won't go away on its own, a new report from city Comptroller Brad Lander warns. The city has said that it's exploring new recruitment and retention policies to tackle its staffing shortages, but nearly a year into his tenure, New York City Mayor Eric Adams' office is still somewhat vague about what those tactics are. 
Lander's report found a citywide vacancy rate of nearly 8% as of October – up from a roughly 2% pre-pandemic rate – along with particularly high vacancy rates in areas including the Department of Social Services' Child Support Services division (46.5%) and the Office of Technology and Innovation's Cyber Command (36%), according to agency spending data. The report builds on earlier briefs on municipal vacancies by state Comptroller Tom DiNapoli, as well as findings in the fiscal year 2022 Mayor's Management Report that staffing shortages have contributed to delays in producing affordable housing and getting incarcerated New Yorkers to health clinic visits, for example.
"Despite ongoing nationwide hiring challenges affecting the public and private sectors, the city continues to take aggressive steps to recruit and retain top talent across city agencies, and we have not experienced operational impacts to city services as a result of vacancies," City Hall spokesperson Jonah Allon said in a statement. "We will continue to monitor vacancies and take a smart, fiscally-disciplined approach to ensuring that city agencies are well-staffed so we can deliver quality services to New Yorkers and continue to 'Get Stuff Done.'" The mayor's office declined to provide more details about what those aggressive steps are yet.
In a Nov. 21 letter to agency heads that directed agencies to reduce most existing vacancies by half – exempting uniformed and pedagogical roles – New York City Budget Director Jacques Jiha wrote that the city is exploring a "variety of retention and recruitment policies that will help agencies maintain a stable workforce and raise morale." Asked about that again on Tuesday, the mayor's office declined to provide information about those policies.
In that letter, Jiha did outline one step that the city is taking to speed up hiring –  eliminating a so-called 2 for 1 rule that largely restricted departments to hiring one position for every two that are vacated. And earlier in November, Adams announced a new Legal Fellows Program that aims to address the shortage of lawyers at city agencies by borrowing attorneys from private firms to serve short Peace Corps-like stints with the city. At the time, Adams said this program was just one example of how the city is making itself a more competitive hirer. "We have a long-term plan (for) how do we really recruit in city government," Adams said on Nov. 2, but he didn't elaborate on what that plan involved.
Lander said he hasn't heard anything yet about what other hiring and retention strategies the city plans to implement, though he was happy to see the letter from Jiha mention exploring such strategies. "It's an indication they know it's necessary," Lander said. "We hope there will be some of the recommendations that we laid out in this report and of course we're open to others. We're eager to hear, and the only folks more eager to hear are city agency commissioners."
The new report from Lander, which was first covered by Gothamist, raised the concern that the 50% reduction of existing vacancies at city agencies could result in eliminating unfilled positions that are not in fact disposable but badly needed to deliver essential city services. 
Lander's report included nine recommendations for the city to attract and retain workers while right-sizing the workforce to meet budget needs. Recommendations included sharing talent between agencies during short-term staff shortages, examining barriers to promotions and raises in the city's hard-to-recruit/retain positions and implementing a hybrid work policy for positions that are able to work remotely some of the time. Lander noted that his own office operates on a hybrid schedule, though Adams has previously pointed to a relatively high vacancy rate at the comptroller's office itself – roughly 14%.
Asked which recommendations the city should act on immediately, Lander pointed to two – allowing agencies to hire at above the minimum pay for given positions and granting agencies direct hiring authority for critical positions, side-stepping some of the bureaucratic approvals usually needed to move forward with a potential hire.
Lander has also suggested appointing a chief talent officer – an idea he credits in part to Boston Mayor Michelle Wu, who appointed a chief people officer in her own city. Lander compared the appointment of such a role to the newly announced "rat czar" position the city is hiring. "What you draw attention to really matters," said Lander, who happens to be excited to see the rat czar position filled. "If we believe that recruiting talented people to do critical work for New York City matters, then let's hire somebody visible whose job it is to cut through the red tape and help our agencies fill critical positions."