Heard Around Town
NYC education department says admissions diversity pilot is working
A program to set aside spots at high-performing schools for underrepresented students should be expanded, city education leader says.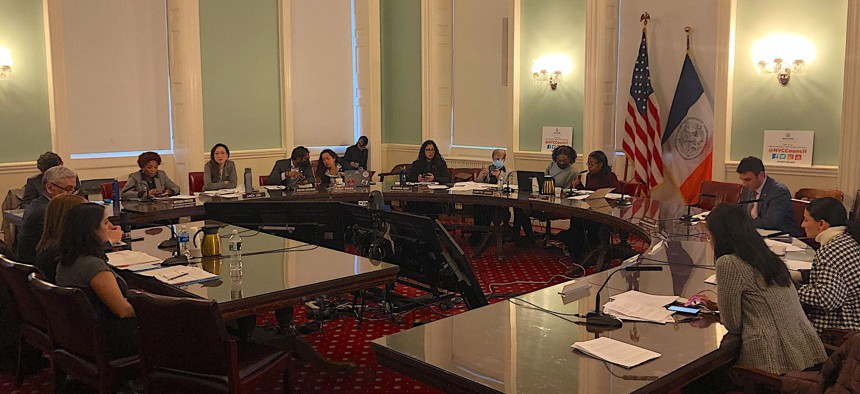 Amid a swirl of controversy over changes to New York City middle and high school admissions processes, some public schools have made promising progress in efforts to bolster diversity, according to education officials.
Testifying before members of New York City Council's education committee Wednesday afternoon, First Deputy Chancellor Dan Weisberg said the Department of Education wants to work with members to further grow the city's Diversity in Admissions program, an initiative currently implemented at more than 100 schools.
The program, which initially launched during the 2016-17 academic year at seven schools, allows school leaders to set aside a portion of seats for underrepresented students during the admissions process, such as applicants who are from low-income families, English language learners, or who are living in temporary housing or the child welfare system. Nearly all of the participating schools hit their diversity goals last year just by "being intentional about their admissions processes," according to Weisberg.
"We're definitely interested in figuring out how to expand those practices as quickly as we can while making sure that it never becomes just a compliance exercise or a box check and it's something that people really understand the power and value," Weisberg said.
Admissions at competitive public schools have long been a source of contention in New York City – particularly as advocates have criticized the school district for being one of the most segregated in the nation. It's a complicated matter. As leaders have attempted to strike a balance between increasing diversity while still rewarding strong academic performance, Black and Latino students remain underrepresented at top schools. Some Asian American and white families meanwhile have feared they would be harmed by efforts to diversify schools. Wednesday's oversight hearing was held in response to the city's latest major change to middle and high school admissions, which has sown confusion and sparked concerns among parents since its fall announcement. Changes included the reinstatement of the selective middle school admissions process and a renewed emphasis on grades in admissions at some of the city's most prestigious high schools.