Immigration
Biden immigration rule could mean fewer migrants to NYC
Mayor Eric Adams administration said it's still reviewing the policy.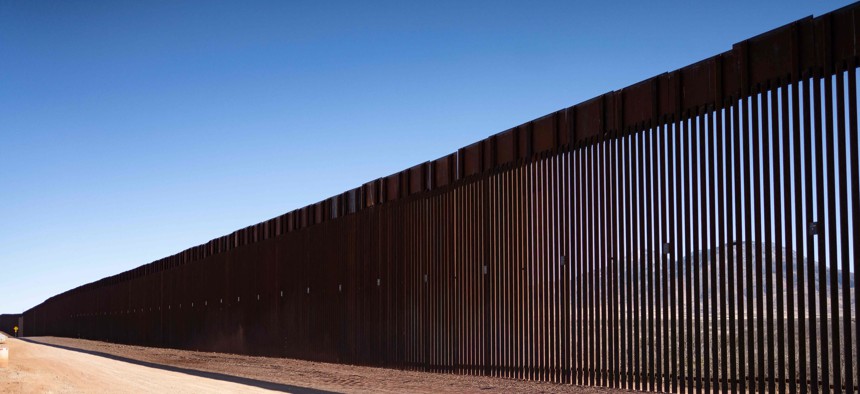 With President Joe Biden's administration weighing the implementation of its most restrictive border control policy yet, New York City could again soon see a significant drop in the number of migrants arriving. More than 44,000 asylum-seekers have come since last spring and city leaders have fought to meet their needs while also underscoring the necessity of federal and state support.
"We're reviewing the policy. Can't say more than that at this time," a spokesperson for Mayor Eric Adams said in an email Thursday when asked about the potential impact and leaders' thoughts on the measure.
The proposed federal rule, which was announced Tuesday, would assume that anybody who crosses the border illegally or who enters the U.S. without applying for protection in the other countries they pass through, is ineligible for asylum. This would allow authorities to quickly deport any migrants who do so – a significant pivot from the country's current policy of allowing migrants fleeing danger to apply for asylum regardless of how they arrived in the U.S. The new rule would take effect in May and expire two years later. Federal authorities claimed that the change would encourage migrants to embark on "lawful, safe, and orderly pathways into the United States."
While the Biden administration argues that the change is necessary given the influx of arrivals expected following the expiration of a strict border policy known as Title 42, immigration advocates have condemned the proposal for being reminiscent of harsh Trump-era policies. 
"Despite campaign promises to deliver solutions for our immigration system, President Biden is instead reviving discriminatory Trump-era policies that endanger people and undermine one of our proudest traditions as a welcoming nation by recycling a policy that never had a place in America's future," Murad Awawdeh, executive director of the New York Immigration Coalition, said in a statement.
Some New York leaders like Rep. Jamaal Bowman were quick to join the chorus.
"Our immigration policies already fall short in supporting asylum-seekers, but this ban would go further by attacking the very bedrock of our most basic commitment to asylum," Bowman said in an emailed statement.
Awawdeh also criticized the rule for discriminating against poorer migrants. "The transit ban cruelly favors wealthier asylum seekers coming to the United States via air travel over those who travel by foot to seek asylum at our borders," he said in a statement. "These unnecessary and arbitrary exclusions privilege some asylum seekers over others on the basis of wealth, and is a shockingly inhumane proposal from the Biden administration."