Policy
City Council members, public advocate allege missteps in city's response to air quality crisis
New York City Emergency Management Commissioner Zach Iscol said the city did everything it should have to respond to "unprecedented" hazardous air quality last month.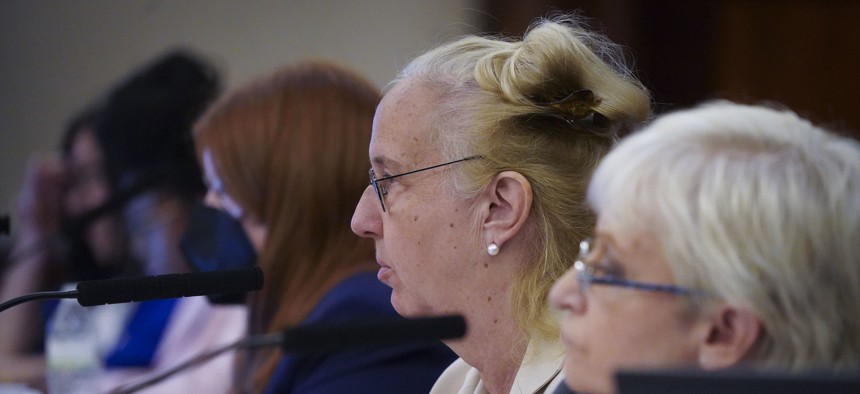 New York City Council members and Public Advocate Jumaane Williams criticized the city's response to several days of hazardous air quality in June, suggesting that the city should have communicated earlier and more widely the risks of being outside while the sky turned alarmingly orange from Canadian wildfire smoke.
"To many people, it appeared that our local executives and agency chiefs had little advice to offer on how to stay safe or aid to provide," Council Member Gale Brewer said in the opening remarks of Wednesday's City Council hearing on Mayor Eric Adams administration's response to the crisis. "In fairness, this was an unprecedented challenge that city agencies had not ever confronted before. Some would say it was, however, foreseeable."
The West Coast has had more practice in dealing with hazardous air quality caused by smoke from raging wildfires – wildfires that are intensified by warmer and drier conditions caused by climate change. But Canada's wildfire season this year has given swaths of the eastern United States a taste of that experience, with an especially bad stretch of dangerous air quality affecting New York. At one point on June 7, the Air Quality Index hit 484 – a reading well past levels considered hazardous.
City officials said on Wednesday that warnings and guidance about worsening air quality were sent out through Notify NYC – the city's alert system with some 1 million subscribers – and other channels as early as June 1. Notify NYC has long sent out alerts when the AQI reaches 100, which is designated as "unhealthy for sensitive groups."
But it wasn't until June 7, when the skies were already turning a deep orange, that Adams held his first press conference on the situation, saying that the city was coordinating an operation to distribute masks at firehouses and police precincts.
In an interview on Wednesday morning, Adams batted back the assertion that the city could have done more to protect New Yorkers, asking, "What should we have done, put out the fires?"
Council members and the public advocate weren't asking the mayor to put out the fires, but questioning whether communications about health risks associated with worsening air quality, advisories about precautionary steps for vulnerable populations and the distribution of free high-quality masks could have happened sooner.
New York City Emergency Management Commissioner Zach Iscol testified at Wednesday's council hearing alongside officials from the Department of Health and Mental Hygiene, and the Department of Environmental Protection. Iscol suggested that any impression that the city didn't do enough to respond to the situation quickly in early June misunderstood air quality forecasting.
Iscol said, as he did in an op-ed published hours before the hearing, that forecasting air quality indexes, particularly for smoke, is notoriously difficult. "The (Air Quality Index) forecast for Tuesday, June 6, and Wednesday, June 7, never placed the AQI in the red or the 'unhealthy' category for the general population," Iscol said on Wednesday. "June 7, the day Mayor Adams held the first of three press conferences on the subject, was the only day we saw AQI hit what is considered hazardous levels."
Given the challenges of forecasting, Iscol said, the city did everything it should have to respond to the emergency. "I don't know how to tell you what we could do better – I can't predict the future other than what the forecast is doing," he said.
The opinion that the city was "behind the curve" in responding to the air quality emergency was not universal at the hearing. Republican City Council Member Joann Ariola said she thought the city reacted well.
But in a tense exchange with Iscol, Williams expressed disappointment that the administration didn't acknowledge ways that its response could be improved. "That's what frustrates me with the administration," Williams said. "There's never an admission of the simplest things that we could have done and it makes our conversations tenser unnecessarily." Williams added that his feedback was not "criticism for criticism's sake," as Adams suggested in a Wednesday morning interview.
Williams and Iscol did agree, however, that New Yorkers need to be educated about these kinds of risks going forward, as extreme weather events will likely happen more frequently. "One of the things that we're doing now is robust communications to start educating New Yorkers," Iscol said. "We do this about heat. We do this about extreme rainfall events. And now we're doing this about air quality and things like this. We are priming them ahead of it."