Disability
Report: Just a third of NYC schools are ADA compliant
People with physical disabilities are unable to access a single classroom at 40% of schools.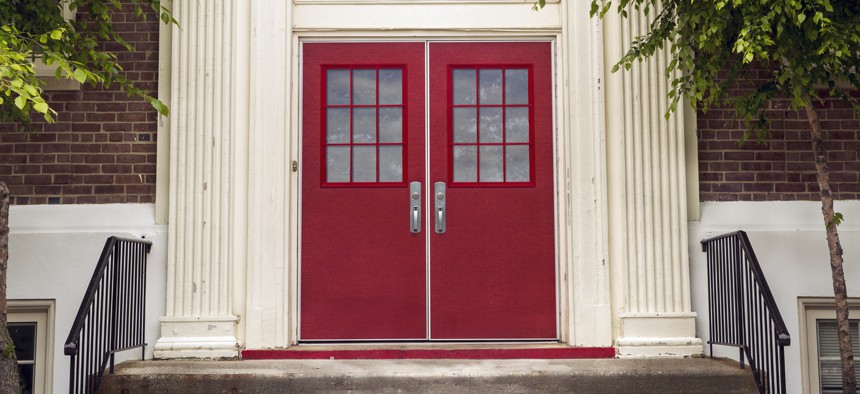 Only 31% of 1,587 New York City public schools are expected to be fully accessible for students with physical disabilities entering the new academic year, and about 39% remain "functionally or fully inaccessible," to students, visitors or educators who use a wheelchair, according to a report released Wednesday. 
The latest numbers, compiled by nonprofit Advocates for Children, shows that the New York City Department of Education's $750 million allocation toward building accessibility projects in 2019 helped the school system make some important strides in nearing its goal of making one-third of buildings fully accessible by 2024, but much work remains. Barriers for students with physical disabilities like inaccessible entryways, exits and playgrounds persist in many schools even as some progress has been made.
It's been over 30 years since the passage of the Americans with Disabilities Act, which requires state and local governments to make sure that students with disabilities have equal access to public programs and services like public education. The law's implementation meant that schools needed to adhere to federal accessibility standards when constructing or renovating buildings and to implement "reasonable modifications" that guarantee students with disabilities aren't left out of anything because of an inaccessible environment. 
The impacts don't just apply to students with physical disabilities either – many of whom often face longer trips to school given a lack of viable options equipped to meet their needs. The report also points out that physical barriers in schools can also bar teachers and school staff whose employment opportunities are constrained by a lack of accessible bathrooms and classrooms as well as family members hoping to attend their child's school events. 
School accessibility has long been a problem in New York City, helped in no part by the fact that many of the system's buildings were built long before the Americans with Disabilities Act took effect. The city's lack of compliance drew the U.S. Department of Justice's ire in 2015 when Preet Bharara – the United States attorney for the Southern District of New York at the time – slammed the education department for inadequate school entrances, fire alarm systems, playground areas and cafeteria seating at elementary schools. 
While the report acknowledges that the department has made strides to bolster accessibility in recent years – especially for community school districts – advocates charge that problems have stemmed from the fact that the city didn't treat the requirements laid out in the Americans with Disabilities Act with "any sense of urgency." 
"The current administration is not responsible for the city's failure to make the appropriate investments in the 1990s and 2000s, but it does have the power to determine what happens next," the report said. "Whether we move closer to a system in which no child is turned away from their school of choice simply because they use a wheelchair, or whether the promise of the ADA remains unfulfilled for yet another generation."
With the city slated to put forward its proposed capital spending for the next five years this fall, the report also urges the city to "build upon the progress that has been made" with the $750 million allocation by committing at least $1.25 billion toward further improving school accessibility in the 2025-2029 Capital Plan. 
Kevin Ortiz, a spokesperson for the School Construction Authority, said officials are looking forward to working with advocates, parents and stakeholders this fall to further advance schools' accessibility.
"This report acknowledges how far we have come, and the ongoing $750 million commitment in our current capital plan towards our shared goal of making school buildings more accessible," Ortiz said in a statement. "Working together, NYC Public Schools and the (School Construction Authority) have identified 65 accessibility projects and we are on track to make a third of the buildings throughout the city fully accessible and at least half of elementary school buildings fully or partially accessible."