Heard Around Town
Report highlights work of women-majority NYC Council
The New Majority NYC is touting legislation addressing domestic violence and abortion among other initiatives.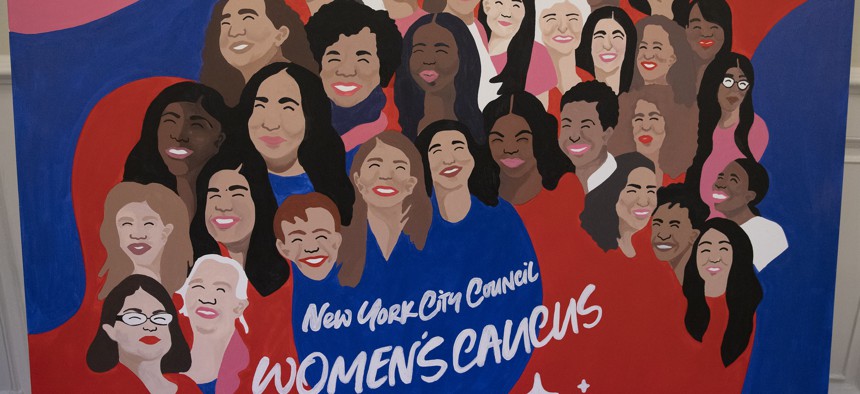 A new report from a group known for successfully fighting to get more women elected is highlighting the accomplishments of New York City's first women-majority City Council, arguing that the representation has led the body to tackle issues that have long been overlooked.
Those accomplishments? The New Majority NYC's report shared exclusively with City & State points to things like allocating resources to domestic violence survivors, passing a sweeping legislative package to increase the diversity of city firefighters, and securing $170 million within the city budget to expand the Summer Youth Employment Program. Child care, maternal health, and reproductive rights were all clear priorities over the last two years, demonstrated through the prompt passage of the NYC Abortion Rights Act in wake of the overturning of Roe v. Wade and legislation addressing disparities in maternal and birthing health, according to the report. Under New York City Council Speaker Adrienne Adams, 25 of the council's 36 committees are led by a woman. 
"By addressing matters of equity and opportunity, healthcare, community safety, education, and housing accessibility, the new majority council has inspired long-awaited change not before seen from less representative councils," the report says.
Deploying tools like early endorsements, training and mentorship, The New Majority NYC played a key role in increasing the number of women represented in the City Council since its founding in 2017. The coalition officially surpassed its initial goal two years ago when 31 women were elected to the body – the majority of whom were women of color. With work shifting to a new phase of sustaining and further growing that majority, the group rolled out its endorsements for the 2023 City Council elections early this year.
Leading up to the Nov. 7 general election, their efforts are being prioritized in City Council Districts 43 and 13 where they are endorsing Democrats Susan Zhuang and Council Member Marjorie Velázquez respectively. (Both are also running against women although Vito LaBella is running as a third party candidate against Zhuang in District 43).
"NYC now has a majority women City Council," the report says. "With these accomplishments, we can now begin to understand why it matters to have women legislators."