New York State
Next in line for Pete King's throne
Assembly Members Andrew Garbarino and Mike LiPetri clash for the chance to keep the Long Island congressional seat Republican.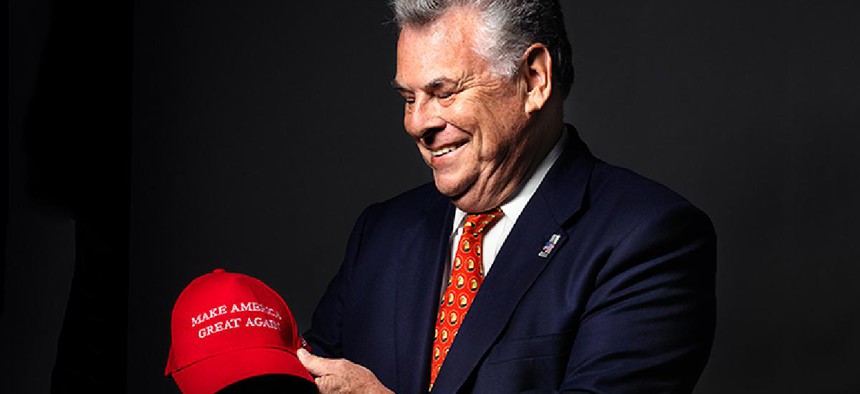 Andrew Garbarino, a Republican Assembly member on Long Island, has respect for what one might call the political pecking order. 
When Rep. Pete King announced in November that he would not run for a 15th term in Congress this year, Garbarino – now in his fourth term in the state Assembly – assumed that he would not be thought of as King's de facto successor. He assumed that state Sen. Phil Boyle or Suffolk County Legislator Tom Cilmi would be the more obvious choices to replace the seasoned and popular congressman. "I figured (it would be) one of these guys who have been around for a while – they're both young, they're in their 40s or 50s," Garbarino told City & State recently. "They've got a base that's been around longer than mine. They deserved it."
Even when Garbarino heard that Boyle and Cilmi would not run for King's seat, he was hesitant about whether it was the best time to leave Albany. Sure, there's only so much a Republican can get done in New York's Democrat-controlled Assembly. But Garbarino enjoyed his work and felt like he was able to deliver for his constituents. "I've been in the Legislature in Albany for eight years. Working on legislative issues is something I enjoy," he said. "I wasn't sure if it was the right time."
Eventually, helped along by some convincing from Rep. Lee Zeldin – once Garbarino's colleague in the state Legislature, who told Garbarino he could accomplish just as much in Washington as he did in Albany, but on a bigger scale – Garbarino decided to run. The path was clear of his elders like Boyle and Cilmi, and he had an ally in Zeldin and eight years of experience in the state Legislature, all justifying his claim for King's throne. 
Unfortunately for Garbarino, not everyone has as much reverence for the pecking order. 
Mike LiPetri, the 29-year-old Assembly member for the district neighboring Garbarino's, is running against Garbarino in Tuesday's Republican primary for New York's 2nd Congressional District. Though he's served for almost two years in the Assembly, and before that worked for New York City's Law Department, LiPetri is running as an outsider candidate; Garbarino has been endorsed by King, the rest of New York's Republican delegation in Congress and, most notably, the Suffolk and Nassau County Republican committees. LiPetri can cite only one endorsement so far: the National Rifle Association.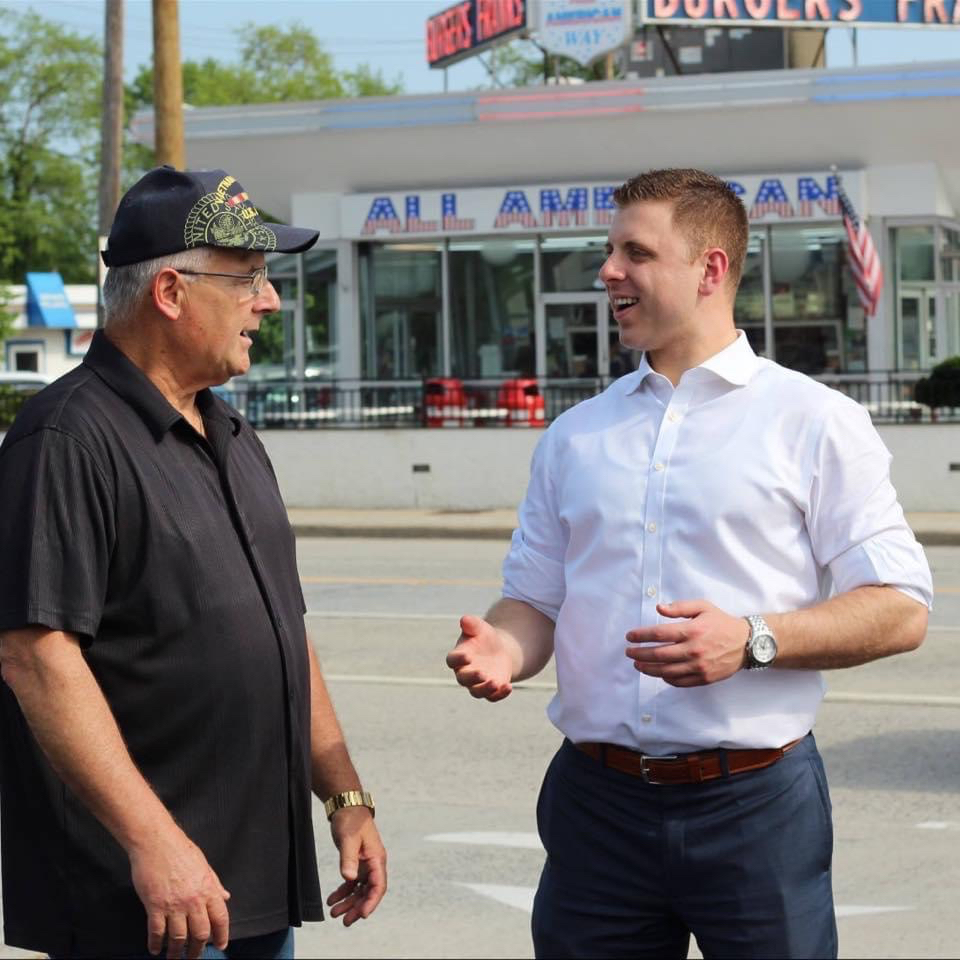 Come November, the race for the 2nd Congressional District will be a test of whether Democrats can manage to flip a reliably red, suburban district now that the Republican incumbent has bowed out. But first, Tuesday's Republican primary will pose for Long Island's GOP leaders a test of their own. "While this is a Republican seat, the loss of the Republican incumbent makes it very much a swing seat. That's why party leaders try to come together quickly to head off the sort of fractures and distractions that can take place when you have a competitive primary," said Larry Levy, a director of the National Center for Suburban Studies at Hofstra University. "LiPetri's candidacy is a test of this strategy ... at a time when outsiders have made progress in other venues – and through social media campaigning and small-dollar donations, have an ability to be more competitive than in times past."
LiPetri's candidacy has rankled local Republican committee leaders, like Nassau GOP Chair Joseph Cairo, who called it a "shame" that LiPetri is forcing a primary by continuing to run despite not receiving party endorsements. But Garbarino is taking it personally. When LiPetri joined the Assembly, he took over Garbarino's spot as ranking member on the Committee on Racing and Wagering, and Garbarino took the time to show the new kid the ropes. "I took him around and introduced him to everybody," Garbarino said. "When he started his primary, it actually really upset a lot of people up there who were like, 'You took this guy under your wings.'"
LiPetri brushed off the suggestion that he was moving in on an upperclassman's spot. "This isn't personal, this race," he said. "This is just about doing what's right by the people, and making sure we're going to keep this seat in Republican hands." 
Nonetheless, the two Assembly members have lobbed their fair share of attacks at each other throughout the primary campaign. LiPetri, for one, suggests that Garbarino's endorsements are the result of nepotism. "My opponent is the Islip party boss's son, which is why you see the rest of the establishment fall in line," LiPetri said, referring to William Garbarino, Andrew Garbarino's father and the chair of the Islip Town Republican Committee. The younger Garbarino laughed off this suggestion, noting that his father sat out the county committees' screening process, and didn't become chair of the Islip Republican committee until after his son was elected to the Assembly.
Garbarino also likes to remind people that LiPetri used to be registered as a Democrat. A website called thereallipetri.com, paid for by Garbarino for Congress, notes that LiPetri registered to vote as a Democrat in 2008. LiPetri brushes this off. "I was 18 years old, and a kid," he said. "After that, when I realized what the Republican Party stood for, which was hard work, effort – those are the ideals of the Republican Party, that hard work and effort breed success – that's what I identified with."
It remains to be seen whether missing endorsements from Long Island Republicans will blow LiPetri's chances to further those ideals in Congress."While the Nassau and Suffolk GOP are not the ferocious and fearsome machines that they were a generation ago ... they still can get out the vote and raise money," Levy said. As of June 3, Garbarino had raised more than double LiPetri – with roughly $431,000 in total receipts to LiPetri's $206,000.
Despite running as an outsider candidate, LiPetri said he doesn't see himself as running to the right of Garbarino. "I just follow my principles and beliefs," he said. "We need now, more than ever, elected officials who will stand by Republican principles and beliefs and not cave." Garbarino flexed his own conservative credentials, noting that he's been endorsed by the Police Benevolent Association of New York City and has already secured the Conservative Party's endorsement, allowing him to appear on the ballot in November even if he loses the Republican primary.
Both candidates have stayed close to the Republican party line in the Legislature. Both voted against the Green Light law, which allows undocumented immigrants to apply for driver's licenses. Both voted against repealing Section 50-a, the state rule that kept police disciplinary records private, which was repealed earlier this month following mass protests against police brutality. (Garbarino, however, voted for another bill that emerged from those protests – the chokehold ban – which LiPetri voted against.)
But LiPetri has had some success in amplifying his voice on a larger stage. LiPetri appeared on "Fox & Friends" last summer to talk about his experience on a ride-along with U.S. Immigration and Customs Enforcement agents on Long Island as they arrested two undocumented immigrants accused of committing crimes. A few months later, he returned to "Fox & Friends" to call for New York City Mayor Bill de Blasio's resignation as the mayor campaigned for president. Though it's not unheard of for state legislators to appear on national television, it's rare for a first-term state Assembly member to do so multiple times. It's unclear how much that visibility will help LiPetri in the primary, however.
While neither Garbarino nor LiPetri cast themselves as moderate Republicans, both are undoubtedly keeping their eye on the moderate, suburban swing voters who will decide the election in the fall. "There is no way that any candidate – whether it's the Republican or the Democrat – can position themselves at the more extreme edges of their party's ideologies and win a relatively moderate suburban swing seat like this," Levy said.
Though King held on to this seat for three decades, he faced a formidable candidate in Democrat Liuba Grechen Shirley in 2018, beating the political activist by only six points. And today, as in 2018, Democrats actually have a slight enrollment edge in the district, with roughly 15,000 more registered Democrats than registered Republicans.
For whoever wins the Republican primary on Tuesday, the real challenge comes in November. Democrats also have a primary in the district on Tuesday – between Jackie Gordon, a former Babylon Town Council member, and Patricia Maher, an activist who ran against King in 2014. Maher's fundraising numbers were not available on the Federal Elections Committee website, and representatives for her campaign did not return a request for comment on her fundraising.
Gordon, meanwhile, has raised roughly $1.1 million and received national attention and endorsements – including from the Democratic Congressional Campaign Committee, U.S. Sen. Kamala Harris and even the Independence Party line, which traditionally goes with the Republican candidate. (Like Garbarino, Gordon will appear on the ballot in November even if she loses Tuesday's primary. Garbarino has already secured the Conservative and Serve America Movement party lines, while Gordon has the Working Families Party and Independence lines).
Gordon, a former Army lieutenant and educator, immigrated with her family from Jamaica as a child, originally moved to Queens, and then to Long Island. And while either Garbarino or LiPetri would be fresh faces in Washington, Democrats are hoping that the district is looking not to crown the next Pete King but to abolish the Republican sovereignty entirely. "People want to make sure now that their representatives will understand the challenges that they have to go through," Gordon told City & State. "When I meet a veteran, and they find out that I'm a veteran, they're super excited. I meet an immigrant, and they know that I'm an immigrant. Or I meet a single mom, and they know that I'm a single mom. Or I meet someone who's a part of organized labor and they know that I'm part of organized labor." 
Gordon is making a claim for King's former seat at an opportune time – in a presidential election year, when support for the president among moderate suburban Republicans may be waning. "Jackie Gordon may have the best chance of any Democrat in a very long time," Levy said. "She won't be facing an incumbent who has shown an ability to draw support from across the aisle. She won't be facing an opponent who can raise as much money, an incumbent who is as well known and respected as Peter King."
Garbarino is certainly not taking Gordon's candidacy lightly, but he expressed doubt that she could win voters from his base. "Jackie Gordon, if she's the candidate, is going to be a formidable candidate," he said. Still, the parts of the district where Liuba Grechen Shirley did better than King include Garbarino's own Assembly district in Suffolk County. "For her to win – for any Democrat to win – they have to come into my hometown and beat me. I don't know how they're going to do that," Garbarino said.
Whatever the matchup is in the fall, the district's Republican roots shouldn't be taken for granted. If Gordon wins per primary, "she goes in there with no more than an even chance," Levy said. But even that is significant. "To be able to say that she has an even chance is saying a lot for the possibility of Democrats capturing a seat that's been in Republican hands for three decades."
Powered By
NEXT STORY: Hot competition for open state Legislature seats in Brooklyn