Campaigns & Elections
Winners and Losers of the January filing
A look at the latest fundraising numbers for 2021 NYC elections.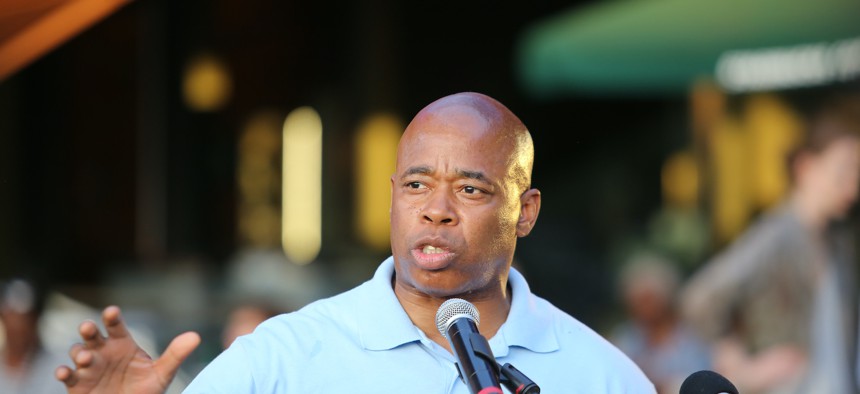 It took six months of Zoom parties, texts and phone calls to exes, but now that the latest filing deadline passed on Jan. 15, New York City candidates can finally show off the money they've been raising and spending. After a quick dig through the massive trove of hundreds of financial disclosures, here are some of the winners and losers.
Winners
Eric Adams & Scott Stringer: The Brooklyn borough president and the city comptroller are exactly where they need to be, at the top of the mayoral pack. Eric Adams has $6.7 million in the bank, and expects to bring in another $982,000 in matching funds at the next payment on Feb. 16. Scott Stringer has $5.8 million on hand, and expects another $1.6 million to come next month. Both electeds were also probably pleased to see that, even though McGuire brought in a ton of money, the former Citigroup vice chair doesn't seem to be on pace to massively outspend them – thanks to the magic of public matching funds.
Ray McGuire: Adams and Stringer have been fundraising for three years for this race. Ray McGuire has been doing it for three months. And he crushed everyone else, bringing in $4.9 million. Sure, the guy is made of money, and so are his friends. But McGuire had to stick to a $5,100-per-person limit, so that total doesn't just represent Wall Street bigwigs, but some small-time voters too. McGuire had 3,709 contributors, and 68% of his money came from New Yorkers.
Maya Wiley: The campaign's increasingly frantic fundraising emails weren't just a ploy after all. Maya Wiley brought in some 1,500 donations in the last two days before the filing deadline and cleared the $250,000 matching funds threshold by about $37,000. Nothing is certain until you get approval from the New York City Campaign Finance Board, but it looks like Wiley could be the only new mayoral candidate to join the matching funds club in February, when $2.3 million in matching funds could hit her account.
Andrew Yang: In a week when the top-funded mayoral candidates should have hogged the spotlight, everyone was talking about Andrew Yang. His filing shows he has $0 in the bank, but the political nobody who raised $42 million for a presidential run should have no trouble raising money.
Erik Bottcher: The chief of staff to City Council Speaker Corey Johnson and his heir apparent in Manhattan's District 3 is still the only nonincumbent council candidate to break six digits in private fundraising. Erik Bottcher now has a ludicrously high $244,132 in the bank, which would allow him to spend the maximum allowable $190,000 and still have $54,000 for what would likely be a noncompetitive general election.
Losers
Zach Iscol, Shaun Donovan, Kathryn Garcia & Dianne Morales: Reaching the threshold for matching funds is tough. And while these mayoral candidates have been raising solid money – $746,000 for Iscol, $1.6 million for Donovan, $305,000 for Garcia and $336,000 for Morales – none managed to unlock the millions that they'll need to stay competitive with the money leaders. Which means another two months of misleading emails talking about fundraising goals.
Carlos Menchaca & Loree Sutton: These two haven't even gotten a whiff of matching funds yet. They've been considered among the top tier of candidates, but with Menchaca's $15,000 balance and Sutton's $398 on hand, their time might be running out. Expect calls for them to drop out to grow louder. Menchaca has said he's politically aligned with Morales, and her growing legion of supporters would love his endorsement.
Harold "Heshy" Tischler: The Trump-supporting Brooklynite was all over the news in October for making racist comments and inciting violence against a journalist. He's also a council candidate in District 48, but his three donations for $3,000 in total suggest he's not a serious one.
Mathieu Eugene: The "Haitian Sensation" is the longest tenured City Council member currently serving, and nothing, not even questions of whether he lived in the district, could stop him from winning election after election. But his lackluster fundraising – leaving him with only $35,000 in the bank – could keep him from being a serious competitor in the race for Brooklyn borough president.
State Board of Elections: The New York City Campaign Finance Board website is about as user friendly as you could ever hope for from a government entity. But the state's website is about as bad as you'd imagine, and the disclosures for candidates running for state office provide much less information than the reports of those running in the city. It's not just annoying – it's bad for transparency.
Powered By
NEXT STORY: The future of political strategy is Black and female