Campaigns & Elections
The Democrats who want to take on Stefanik
A former speed skater is the latest candidate to jump in the race against the rising MAGA star.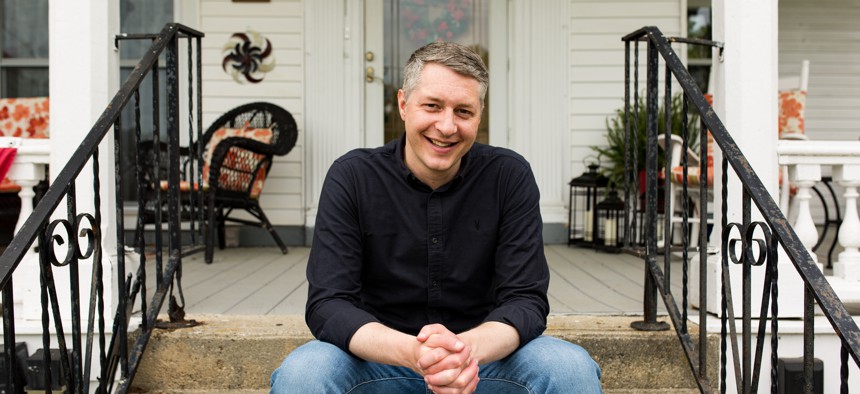 Rep. Elise Stefanik of the North Country is no political push over. The four-term incumbent has won all her races by double digits. Her latest financial disclosures show she has more than $2.1 million to spend on securing another term in office. National stardom offers plenty of options for raising more while also providing a level of name recognition that is hard to beat. Yet, her yearslong drift towards the far right could become her undoing – or so goes the hopes of a growing list of Democrats hoping to unseat her next year. 
There are two main threads to the idea that Stefanik has become out of touch with potential swing voters in her district. She regularly espouses views that belie her claims as a bipartisan dealmaker on issues like health care, gun control and voting rights. "We need to have someone that's willing to talk," Bridie Farrell, a political newcomer and former competitive speed skater who announced her campaign for the Democratic nomination on July 21, said in an interview. "Elise Stefanik is not a person who is willing to do that much." Then there is the matter of her Jan. 6 vote against certifying some of the 2020 presidential results. She has offered her own explanation for this while Democrat Matthew Putorti, who announced his campaign earlier this year, has his own. "This attempt to undermine the rule of law and to call into question democratic institutions is really deeply concerning to me," he said in an interview. 
Both Farrell and Putorti are emphasizing their local roots and personal biographies more than policy positions on hot-button issues like health care and gun control. They are also highlighting Stefanik's evolution from political moderate to full-out Trumpista as they begin their campaigns in the Democratic Primary that will be decided next June. This could help them sidestep divisive policy issues while highlighting their own roots in the district, but political experts say whoever wins the Democratic nominee will undoubtedly face an uphill battle to unseat Stefanik in a district where there are roughly three registered Republicans for every two Democrats.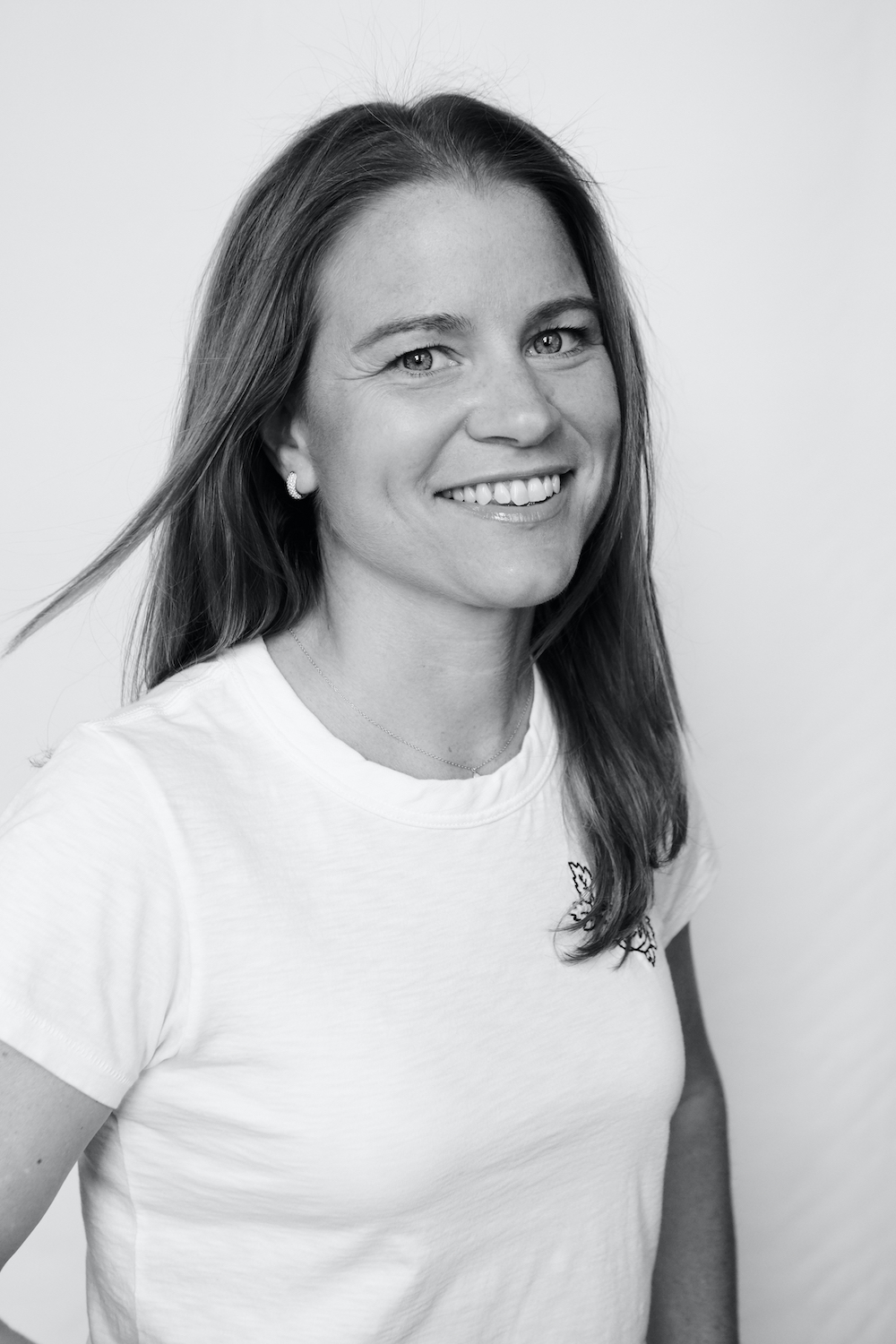 Farrell grew up in Saratoga Springs on the southern end of the district, attended public school and trained to become an Olympian. Though she fell short on that ambition, she did set several national records. She also attended Cornell University before working in the corporate world at the New York Life Insurance Company. "I'm a competitor and nothing gets me more excited than knowing that the race of a lifetime is on the horizon," she said in an interview. "Now here I am, living back in the best place in the world in the Adirondacks and running against someone that was elected and shortly there forgot everyone she was supposed to represent." Farrell declined to say how long she has lived in the district as an adult though she said she currently resides there. 
Her most notable political experience was her advocacy for the Child Victims Act, which became law in 2019 after a years-long push to suspend the statute of limitations for one year to allow abuse survivors to sue their attackers. This was a personal crusade for Farrell who was sexually abused at age 15 by a 33-year-old speedskating mentor before founding her own nonprofit to help fellow abuse survivors. "Most people keep all of what happened to them private because it's painful every time they tell it," Assembly Member Linda Rosenthal of Manhattan, who sponsored the bill in her chamber, said in an interview. "To press on despite that, because you know there's a greater mission, really speaks volumes for what kind of person she is." Fellow sponsor State Sen. Brad Hoylman of Manhattan said in a text that the bill would have never become law without her.  
Putorti has his own claim to fame as an up-and-coming LGBTQ attorney. He said in an interview that one of the biggest assets for his campaign is the grocery store that his great-grandmother established in his hometown of Whiteall, located near the southern tip of Lake Champlain, after she immigrated from Italy nearly a century ago. "It's an anchor of our community and it's an anchor of our family," added Putorti, whose parents have held various local elected positions in the past. He volunteered in Sudan as a young adult and served in Americorps on the Gulf Coast as part of recovery efforts from Hurricane Katrina. In recent years, he has worked in insurance law for the New York City-based law firm Pillsbury, Winthrop, Shaw, Pitman after getting his law degree from Fordham University. He became a full-time resident of the district for the first time as an adult several months ago, he said. 
His campaign includes more than a half-dozen paid staff with ties to prominent Democrats like former Rep. Anthony Brindisi of Central New York, Sen. Edward Markey of Massachusetts and Kentucky Gov. Andy Beshear. A recent campaign finance disclosure shows that he has raised more than $213,000 for his campaign, with the vast majority coming from contributions less than $100. Like Farrell, Putorti says he will wage a house-by-house campaign across the sprawling 21st Congressional District, a mostly rural collection of twelve counties that stretches from the eastern shore of Lake Ontario to the Vermont border and southwards from the Canadian border to the Capital District. Where Stefanik once moved with an F-150 truck, Putorti is promising to visit with his black Ford Bronco while Farrell plans to drive her gray Subaru. "Come on, everyone has one," she said of the district. 
Neither Farrell nor Putorti give many details about their policy positions on their respective websites though it appears that he leans more to the left than she did. National marijuana legalization? He said he would vote yes while she said no. Gun control? Both candidates said they support the Second Amendment though he expressed support for universal background checks while she did not. Health care? Single payer health care is not on either of their policy agendas. Putorti said the Affordable Care Act should continue to be the basis for future chances to the health care system while Farrell declined to state her position. "I don't think it's a fair question to answer," she said of whether she would vote for single payer in Congress. Progressive Ezra Watson of Wilton, a town to the north of Saratoga Springs, meanwhile is running much more to the left though it remains unclear whether he will be competitive in the race. He could not be reached for comment by publication time. 
While Democrats have hopes to turn the district blue in recent cycles, they continuously come up short. Stefanik beat former St. Lawrence County legislator Tedra Cobb by 18 points in 2020. "I can't see this becoming a top 40 race," political consultant Steve Kramer, who once worked for a GOP primary opponent of Stefanik's said in an interview. Rep. Sean Patrick Maloney of the Hudson Valley, who chairs the Democratic Congressional Campaign Committee, could not be reached for comment by publication time. The historical currents, however, are undoubtedly working against the Democratic challengers, considering how the party holding the White House typically suffers losses in Congress during midterm elections. That is not going to help when it comes to convincing Democrats outside New York to invest in efforts to defeat Stefanik, said Kramer, a veteran of many congressional campaigns across the country. 
With Democrats hoping to hold onto their slim majority in the U.S. House, Republicans incumbents like Reps. John Katko and Claudia Tenney of Central New York would likely make more sense as Democratic targets, according to Luke Perry, a professor of government at Utica College, and the upcoming redistricting process is also another important factor. "Stefanik solidified the right flank of her base in recent years with unwavering support for former President Trump, avoiding internal fractures, in contrast to moderate Republicans from central New York, like John Katko," Perry said in a text. "It will be very difficult for any Democrat to unseat Stefanik, so much so, I wouldn't be surprised if Democrats in Albany seek to consolidate upstate Republicans through the North Country via redistricting to help secure gains in (the district represented by Tenney and Katko)." 
Stefanik, who grew up outside the district, has already indicated that whoever wins the Democratic nomination, she will seek to label them as a leftist radical interloper despite her own record as someone who moved to the district before running for office. "Far-left New York City Democrat Brigid 'Bridie' Farrell only registered in NY-21 just weeks ago – even more recently than Far-Left NYC lawyer Matt Putorti," Stefanik said in a July 21 statement. "Our campaign welcomes these radical candidates to the race and to the North Country." Yet, despite Stefanik's various claims to be defending her district against the political left, she still has to explain why she joined other colleagues in promoting the falsehood that mass voter fraud occurred in the 2020 election. 
It remains to be seen whether Farrell, Putorti or Watson can somehow convince enough voters to vote Democratic next year to get elected to Congress, but first they have to win the nomination of their own party. That could mean the Democratic candidates shift their focus to each other in the coming year as they position themselves in the primary field. For now at least, they are playing nice as they focus on the incumbent Republican whose support for Trump,  Farrell and Putorti says, threatens democracy itself. "The beauty of living in America is the democracy and people running," Farrell said of the upcoming campaign. "I look forward to it."