New York State
QUIZ: How well do you know Kathy Hochul's administration?
Which one is a former reality TV star? Which one helped keep state Senate Republicans in power?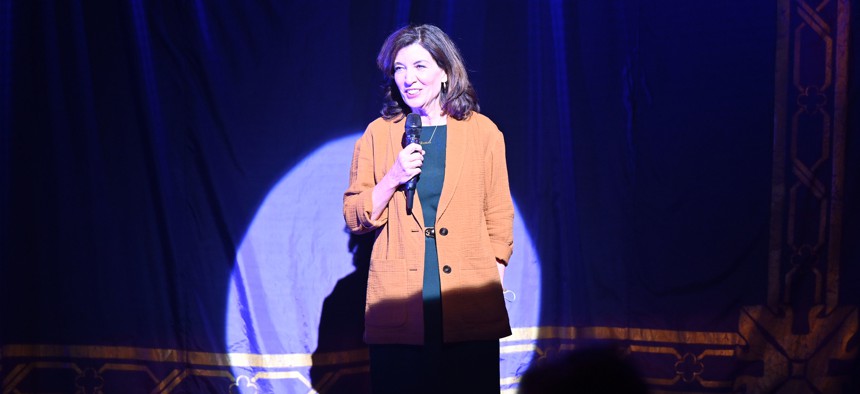 Gov. Kathy Hochul inherited an administration stacked with loyalists to her predecessor, whose various transgressions stained the reputations of many people in his political orbit. That is one reason why the new governor gave herself 45 days to build a team of her own. "We need the best and brightest minds working together to solve the most important issues we face as a state," Hochul said in a September statement.
The new governor has assembled a diverse team with a balance of Capitol newcomers and experienced aides like Secretary to the Governor Karen Persichilli Keogh, political watchers say.. "(Hochul) is trying to gather a really big umbrella of people with different ideas and thoughts," political consultant Camille Rivera said in an interview. "We do need fresh new blood to be able to advise the governor differently … but some of her folks are going to have to stay in place to run a government." 
Each person she has chosen for her team says something about how Hochul intends to manage the Second Floor. Naming Kathryn Garcia as director of state operations and Neysa Alsina as special adviser on pandemic relief gave Team Hochul a chance to highlight its focus on problem solving. The press release naming Brian Benjamin as lieutenant governor highlights the positive things that civil rights activists Al Sharpton and Hazel Dukes have to say about him as Hochul gets ready to run for a full term in office next year. George Gresham, president of 1199SEIU, and several public health leaders, lent their names to the press release unveiling Dr. Mary Bassett as the incoming commissioner of the Department of Health. 
Government experience. Fancy degrees. Longtime ties to Empire State powerbrokers or the new governor herself. Team Hochul has plenty of all that, but only the most well-read readers of City & State might be able to say that they really know their stuff about the dozens of people Hochul has empowered in recent weeks.
Show what you know with this quiz that proves who the Totally Tele-Kath-ic really are. Click here to get started! The answer key is below but don't cheat!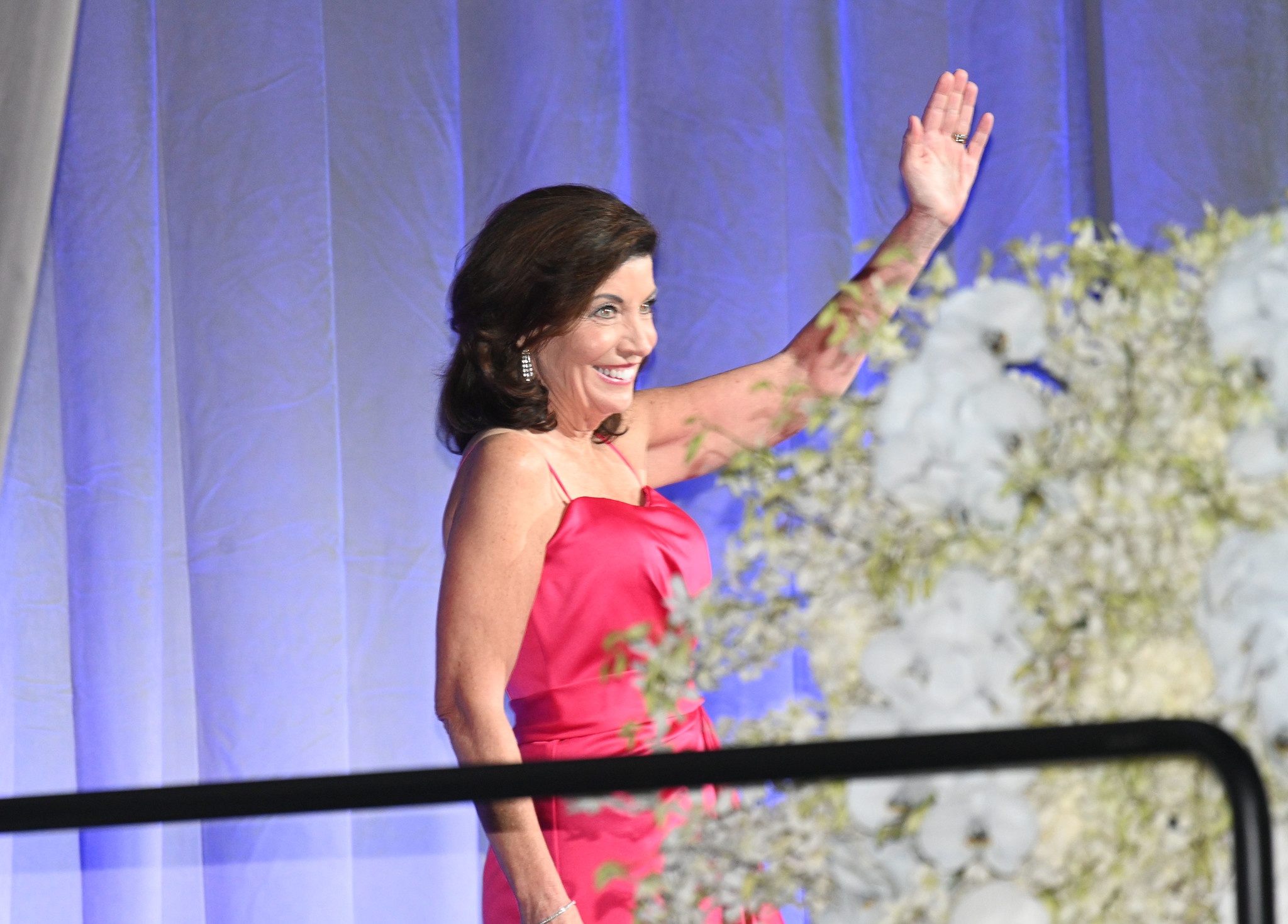 Answer Key
| Question | Answer |
| --- | --- |
| 1. Fleeting fame as a reality TV show star preceded which official's time in government? | Brian Benjamin – A canceled show on the Oprah Winfrey Network once featured the ups and downs of the relationship between Benjamin and a former girlfriend.  |
| 2. Which longtime member of Team Hochul started out as her intern? | Jeff Lewis – Lewis, now Hochul's chief of staff, was an intern during her tenure as Erie County clerk and also worked for her during her time as lieutenant governor and member of Congress.  |
| 3. Secretary to the Governor Karen Persichilli Keogh once worked for which of the following 2021 candidates for New York City Council? | Sal Albanese – Persichilli Keogh served as chief of staff to Albanese in the 1990s during his previous tenure at the Council. The New York Times once wrote she learned the art of "urban campaigning" from then-Council Member Thomas Duane and his chief of staff Christine Quinn, with whom she often sat in the council chamber.  |
| 4. Who out of the following did not lose a 2021 Democratic primary? | Tremaine Wright – The former Assembly member lost a 2020 state Senate primary to democratic socialist Jabari Brisport.  |
| 5. Name the Hochul insider who has worked in the financial industry. | All of the above – Harris worked at the Brunswick Group in Washington, D.C.; Keogh at JPMorgan Chase & Co.; Benjamin at Morgan Stanley. |
| 6. This Hochul appointee as chair of the Joint Commission on Public Ethics has already resigned following criticism over links to ex-Gov. Andrew Cuomo.  | James E. Dering – He resigned as acting chair after presiding over the ethics body for a single meeting. |
| 7. Which Hochul appointee has appeared in the popular "Technique Critique" video series produced by the online news site Wired? | Lucy Lang – The incoming state inspector general has offered her legal expertise on the accuracy of courtroom scenes in various movies.  |
| 8. What administration official has not backed the idea of defunding the police? | Kathryn Garcia – Both Benjamin and Bagga highlighted their own support for the defund movement in their 2021 runs for city office.  |
| 9. State Budget Director Robert Mujica (a longtime adviser to ex-Gov. Andrew Cuomo who Hochul decided to keep in her administration) has been reportedly involved in which infamous episode in state political history? | All of the above – There is a reason Mujica has been compared to Forrest Gump.  |
| 10.  Jackie Bray, the acting commissioner of the state Division of Homeland Security and Emergency Services, has not worked for which agency before? | New York City Emergency Management |